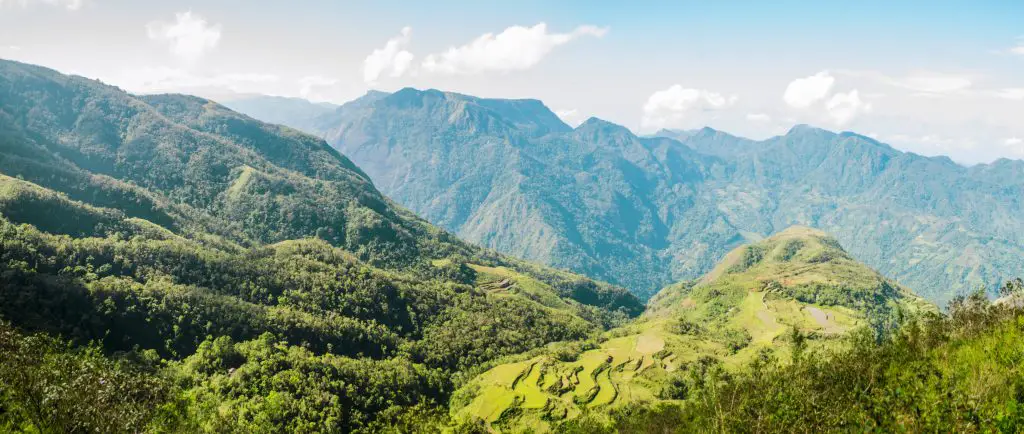 Oh my Badeo! A rustic paradise of Kibungan indeed!
These words formed in my mind as the first morning rays of the sun appeared and exposed the serene and verdant scenery of Badeo.
Badeo has a population of more or less 900 people who belong to the Kankanaey tribe. Most of them are subsistence farmers who grow rice and vegetables on rice paddies and mountain slopes. Others have moved to outside places in search of a greener pasture.
Badeo is a remote barangay of Kibungan in Benguet. Three major sitios namely, Tableo, Mocgao, and proper Badeo compose the said barangay. Nestled on the edge of a mountain, proper Badeo is perhaps the most scenic of them all. Panoramic mountain ranges and the famed Amburayan River even provide a dramatic backdrop of it.
Let our journey begin
In swelling eagerness and excitement to immerse ourselves with nature, I and a few good friends hiked to Badeo during All Saints Day.
Riding a mini-bus from Baguio, we reached sitio Pulis Junction of Sagpat, another barangay of Kibungan, at around 6:00 pm. Accordingly, this was the jump-off point.
We then braved ourselves trailing the narrow and winding paths, passing across sayote plantations and later, pine and mossy forests. One of the most difficult part of the trek was a steep terrain which took us more than an hour to climb. It felt like a stairway to agony (but something I enjoyed).
We also had to cross a long and narrow hanging bridge. We were literally swaying with it as we paced on. Wheew. What a spine-chilling moment.
Despite the exhaustion we had along the way, nature's surprises such as beautiful fireflies which were like stars drawing near to us. These are indicators that the area remains relatively pristine and healthy.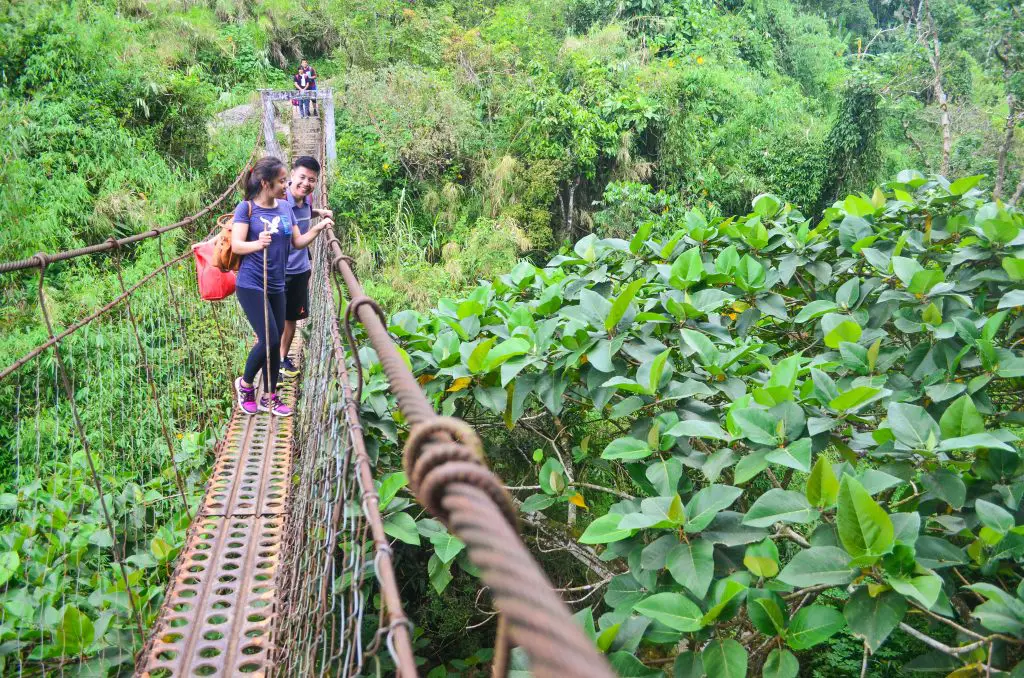 After more than five hours of trek, we finally reached sitio Tableo. There, Mr. Alvarez Bucilo, a close relative of one of our companions, warmly greeted and accommodated us.
For dinner, we indulged ourselves on hot and steaming pinik-pikan (native chicken stew) dish. Oh what a soothing way to relieve ourselves from the weariness we had along the way.
Taking you to the Sights of Badeo
The following morning, we set off in eager and undaunted spirit to explore the beauties of Badeo, Kibungan. Unknown to many due to its remoteness, Badeo is a potential area for ecotourism development.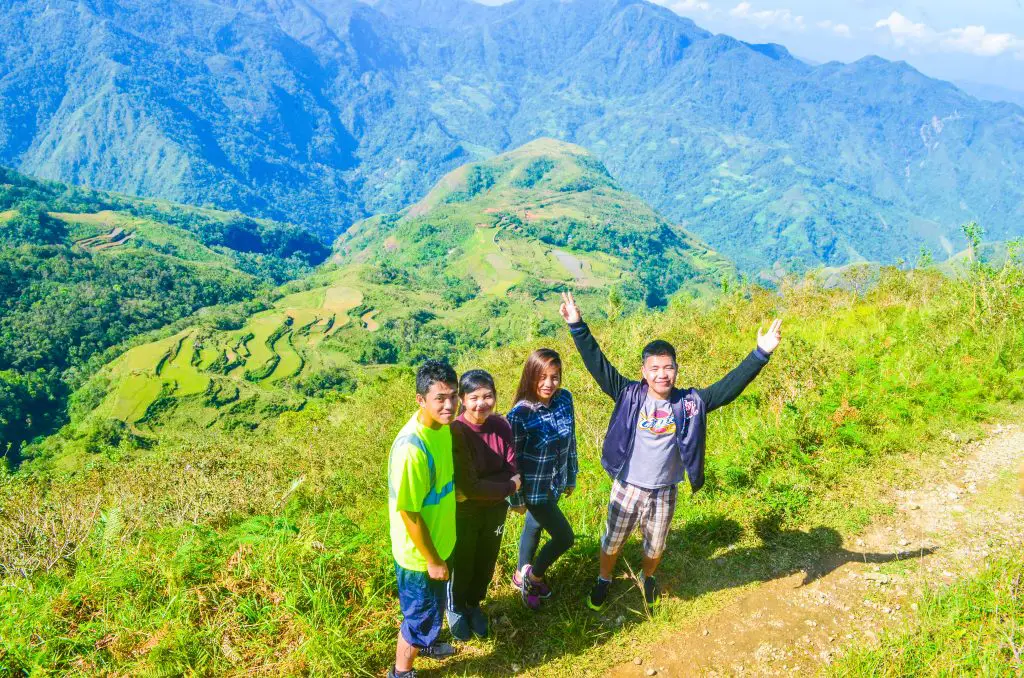 Among its attractions include Mt. Amanayaw, considered as the highest peak in the said barangay. Mossy and pine forests cover its higher elevation. These serve as a hunting ground among the locals. Endemic wildlife species such as motet (civet cat), bewwet (cloud rat), and various species of birds live in the area. Uncle Bucilo, however, mentioned that there is the need for local conservation measures since the said species are slowly disappearing.
The creeks and brooks emanating from Mt. Amanayaw also serve as an irrigation source among the locals. These are home to several waterfalls which come in full force during the rainy season. Among these is Balisong Falls which measures around 30 meters high. Though there is no established route going to the base of the falls, its head can be viewed atop a massive limestone cliff.
Along the way going to Badeo proper, one would have a panoramic glimpse of barangay Tacadang, dubbed as the Rocky Wall of Beauties of Benguet. Towering waterfalls, stunning terraces, as well as clusters of villages are but among the sights that would leave any passerby astounded. Add to this the rare and entrancing view of sheer cliffs which resemble the famed Grand Canyon in the United States.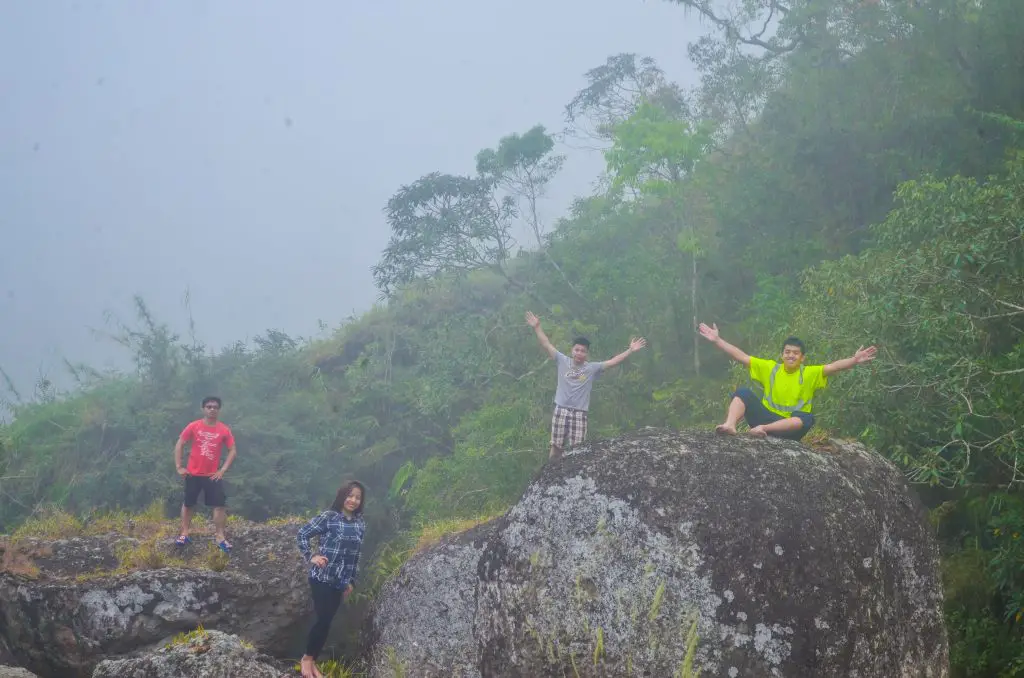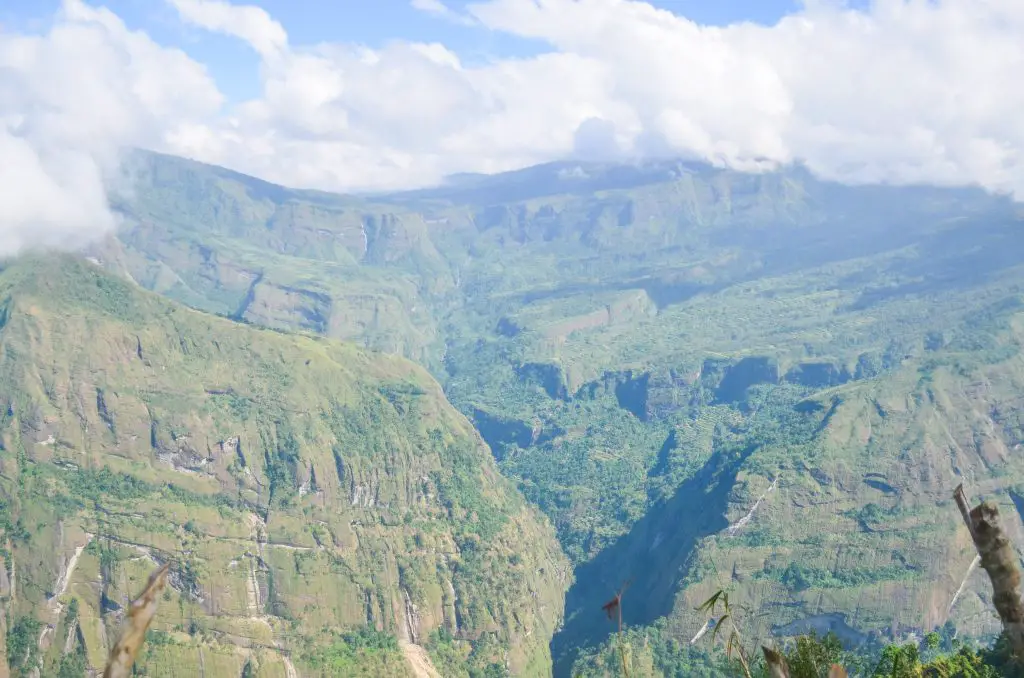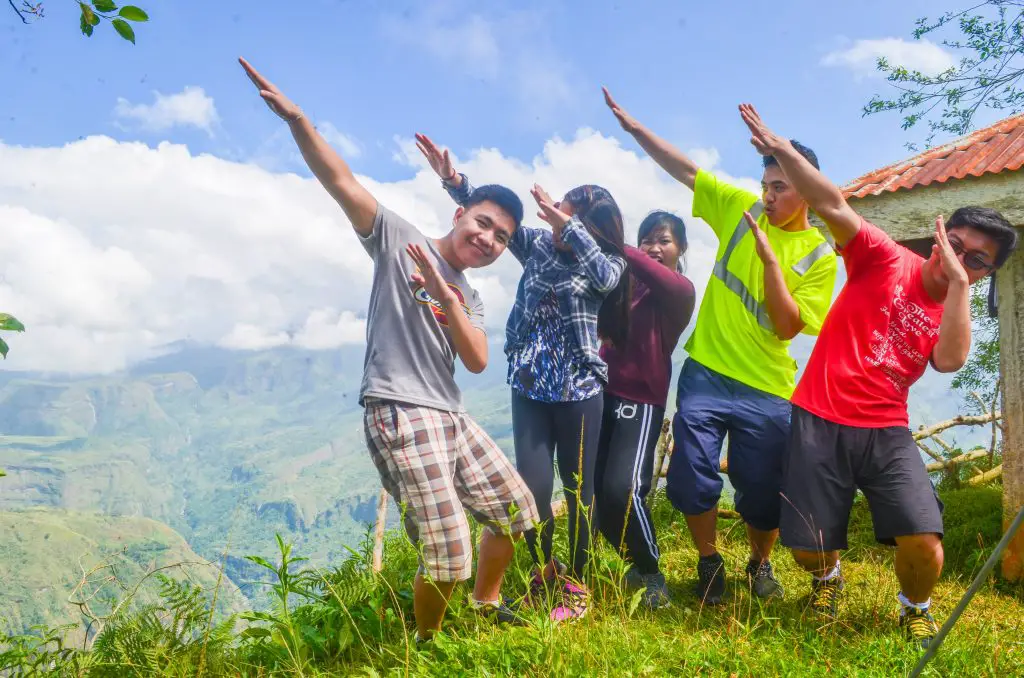 How to get to Badeo, Kibungan?
Baguio to Sagpat, Kibungan. Mini-buses such as the Dangwa Bus, and Dakiwagan Liner operates bound to Kibungan. These are stationed at Dangwa Station (at the back of center mall), Baguio City. Time of departures are 5:30 am-6:00 am, 10:00 am, 11:00-12:30pm, 2:00 pm, 3:30pm, and 5:00 pm. From Baguio, travelers and locals alike would have to drop by sitio Pulis Junction of barangay Sagpat. This is the main jump-off point bound to Badeo. The ride takes more or less three hours.
Sitio Pulis Junction, Sagpat to Badeo. From sitio Pulis Junction, one would have to walk for more or less five hours to reach Tableo, the first sitio of Badeo. From Tableo, it takes another one or two hours of hike going to Badeo proper.
Where to Stay in Badeo, Kibungan?
Tourism is not yet established in Badeo. However, having a place to stay is not a problem since the locals willingly accommodate tourists and visitors in their homes. In that regards, visitors must always coordinate with the local officials and even elders, both for accommodation and security.
Things to Keep in Mind:
Always pay courtesy to the barangay or even municipal officials (whoever is available during your period of arrival). In that way, you will be oriented on community protocols and referred to locals who may tour you around.
Respect community culture and norms by avoiding actions which are offensive to the locals. Among these actions are wearing mini-shorts, smoking, public kissing, etc. Yes, sensitivity counts!
Don't litter. Whatever garbage you bring to the community, bring them back to where you came from. Don't let the community bear the burden of managing your wastes. Remember, they don't have an established tourism system. That's why, do your part by following basic tourists' protocols when going to the community.
Always ask permission from community members or better yet, ask for a guide when leaving the village premises. This is for your safety and convenience.
For your Information:
If you need further information that may help in setting up your itinerary to Badeo, Kibungan, simply ask them on the comment section below. You can also message us on our facebook page namely, Daniel's Eco-Travels. I will be more than glad and willing to answer them whenever I can:)
Photo credits to my Travel Buddy Neo Jay Garcia…Cheers to my friends Alladin Banez, Rose Dagupen, and Genevieve for the worthwhile memories during our trek.