There are only a few remaining places in the country such as Maducayan, Natonin which host old growth, dipterocarp forests. The country's once vast and pristine primary forests were mostly logged and mined just after World War II.
Today, the remaining forests are becoming a come-on for eco-trekkers, adventurers, or nature lovers. If sustainably managed, these forests could help in boosting the local economy. Ecotourism, for one, is becoming a popular industry that interlinks environmental conservation with community-based development.
Maducayan, Natonin is among these frontiers. Considered as one of the remotest barangays of Natonin in Mountain Province, it has a population of more or less 500. Their primary occupation is farming rice on well-irrigated paddies.
Trailing to Maducayan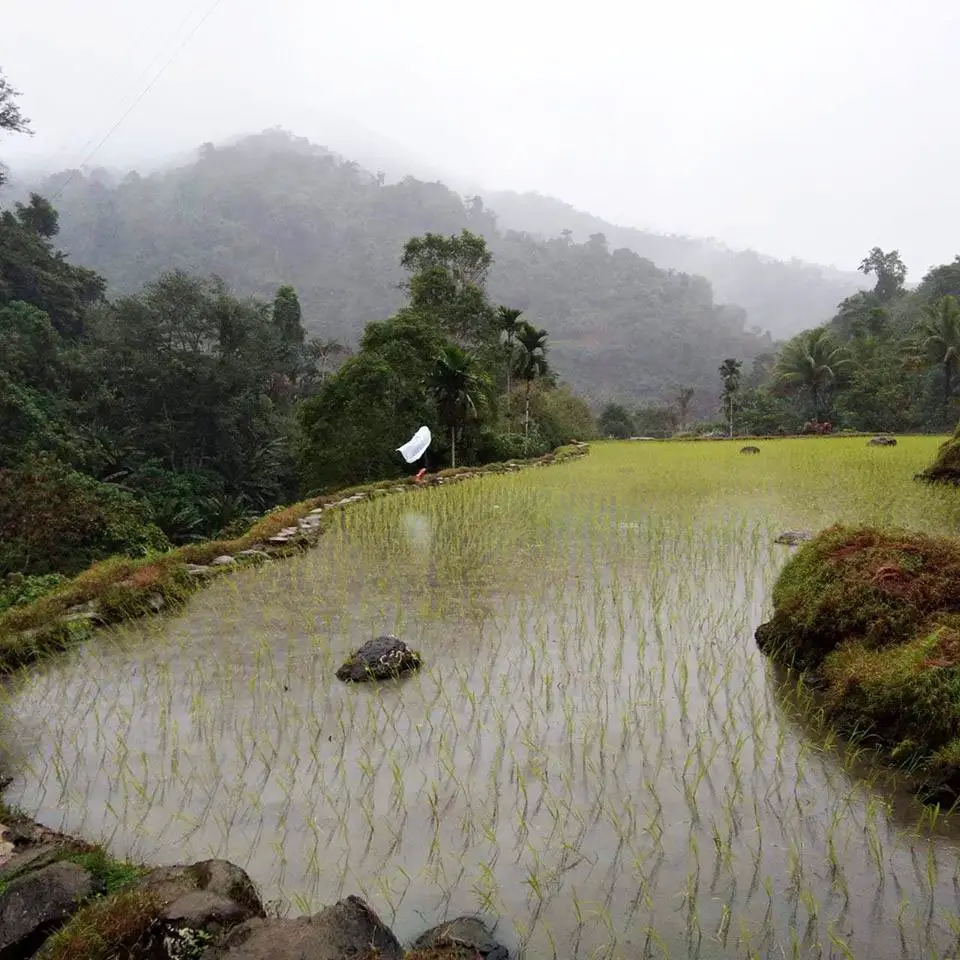 I have been visiting Maducayan several times to assist a friend in documenting its destinations which are potential for ecotourism.
There is no transportation heading straight to the village. From the national highway, one would have to literally walk for more or less two hours to reach the first sitio.
The route to the first sitio is a local road which remains uncompleted. According to Mr. Maximo Latugan, former barangay captain, they proposed the road to end at the first sitio to protect their forests and water sources.
Land of Dense Forests
Maducayan is a land of lush forests, mainly of dipterocarp species. Thanks to the Pinuchu, a local forest conservation system that has long been practiced by the I-Maducayan.
The forests of Maducayan contain some of the largest tropical tree species. Among them are the premium white lauan, almaciga and narra. Commercial logging depleted these in other areas across the country.
These forests are also home to various wildlife species such as deer, wild pigs, monitor lizards, monkeys, and different kinds of birds.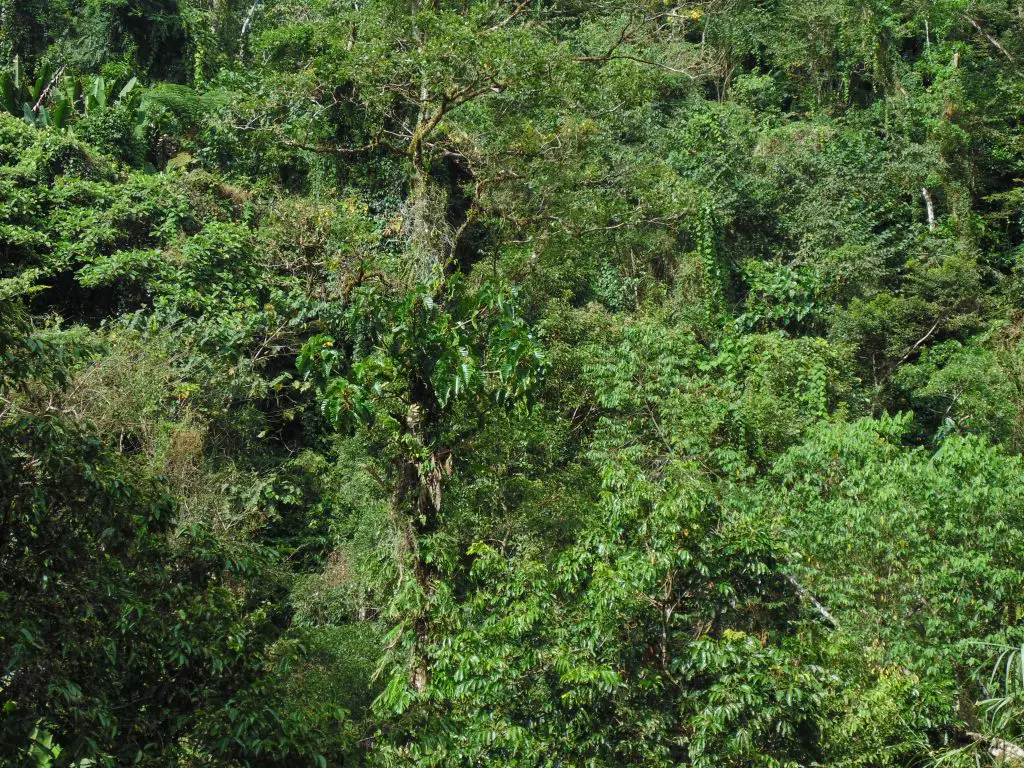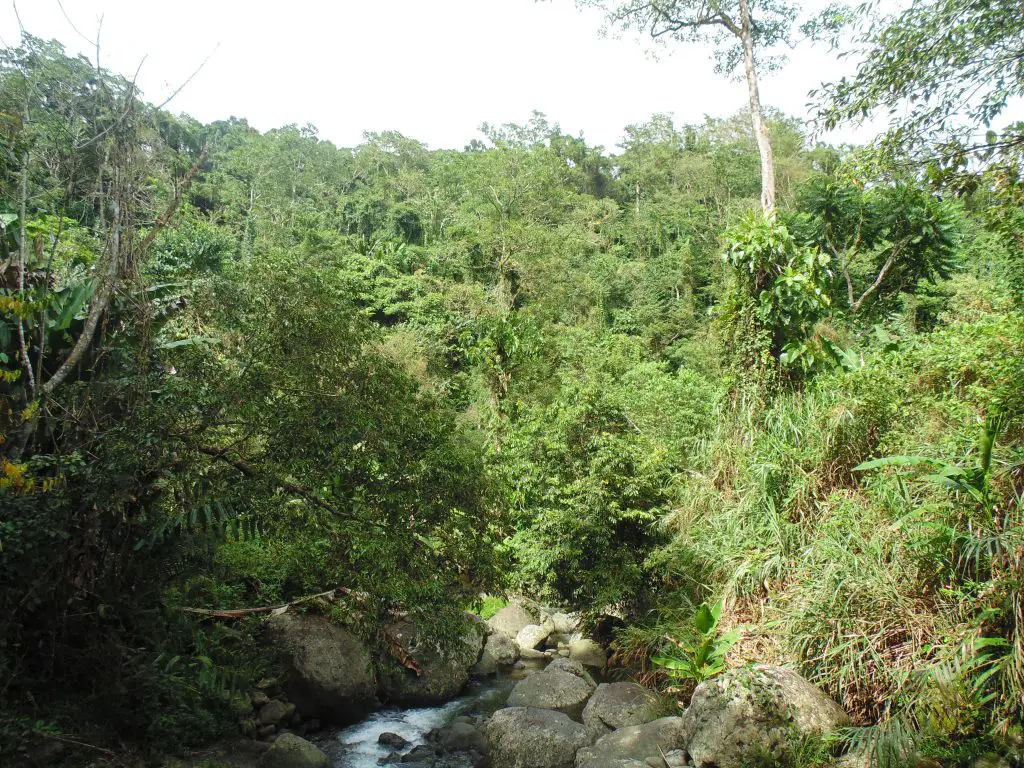 The "Silent Mountain" of Maducayan
Maducayan is home to the locally-famed Mt. Finaratan/Mt. Binaratan, also known as the silent mountain. It is aptly named so because its peak is devoid of bird's sounds.
According to a local legend, Kabunian (Igorot God) was disturbed by wildlife noises when He descended on the mountain. He then ordered them to keep quiet. Until today, one could barely hear sounds of any wildlife while atop the mountain.
Mt. Finaratan stands at more than 1,800 meters overlooking Maducayan's ancestral domains. Beautiful mossy forests cover its higher elevation. On clear, sunny days, one could have a panoramic view of the forested mountain ranges of Barlig and neighboring Kalinga province.
The hike to Mt. Finaratan takes five to six hours from the jump-off point sitio. Along the way, there are small caves which serve as sleeping quarters for hunters.
During the rainy season, the trail to Mt. Finaratan also becomes infested with leeches. Aww. May seem scary and daunting. But for me, these were thrills that made my trek worth it.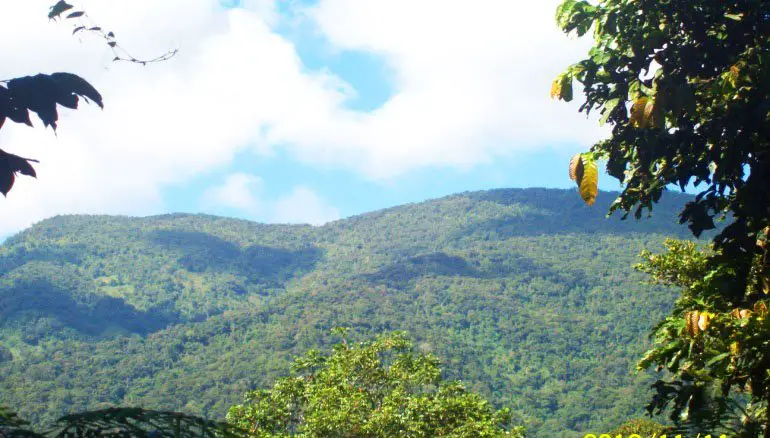 There is More to Maducayan, Natonin
Additionally, waterfalls abound in Maducayan because of its numerous brooks and streams. Agomoyamoy falls is one among these. It is a multi-layered falls cascading like a bridal veil on the face of a forested mountain. It takes hours of a hike along hunter's trails to get here.
Another beauty to behold is the Maducayan River. Along its entire stretch, one can find naturally-build pools with crystal-clear waters. Eels, frogs, and fishes thrive on these.
The I-Maducayan are very hospitable and welcoming people. Almost every household would offer visitors meals, snacks, and complementing traditional brews. Because of this, one would rarely go hungry or thirsty while in the community.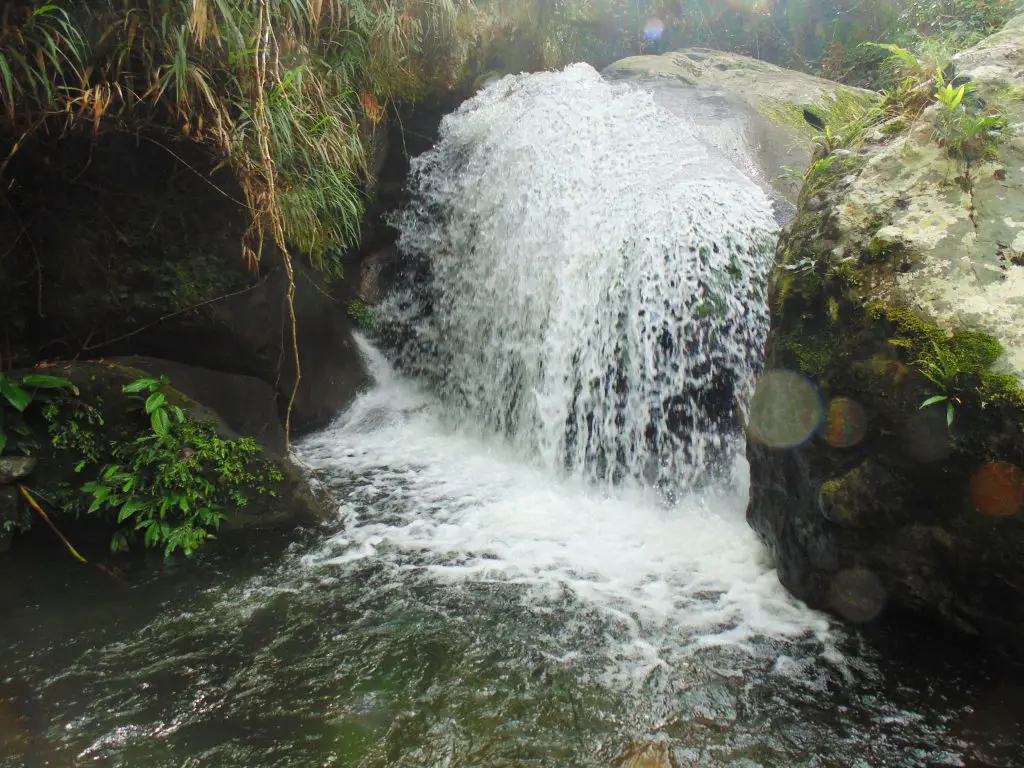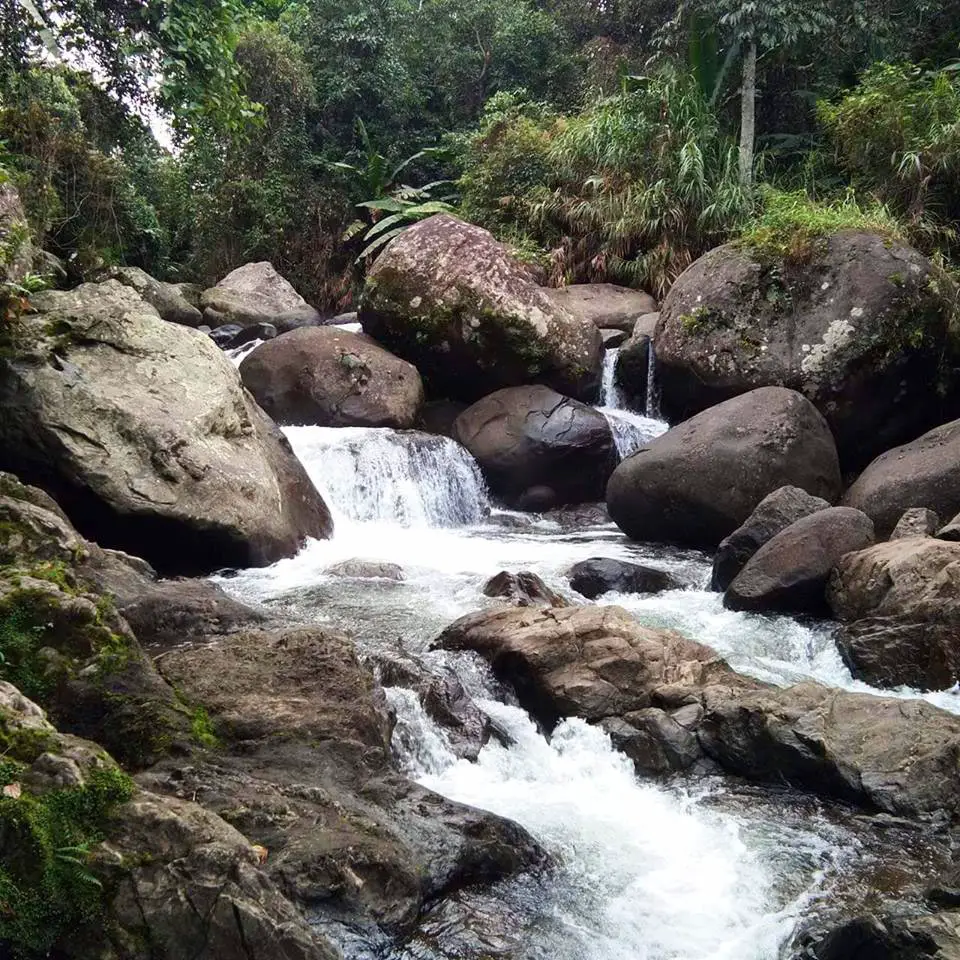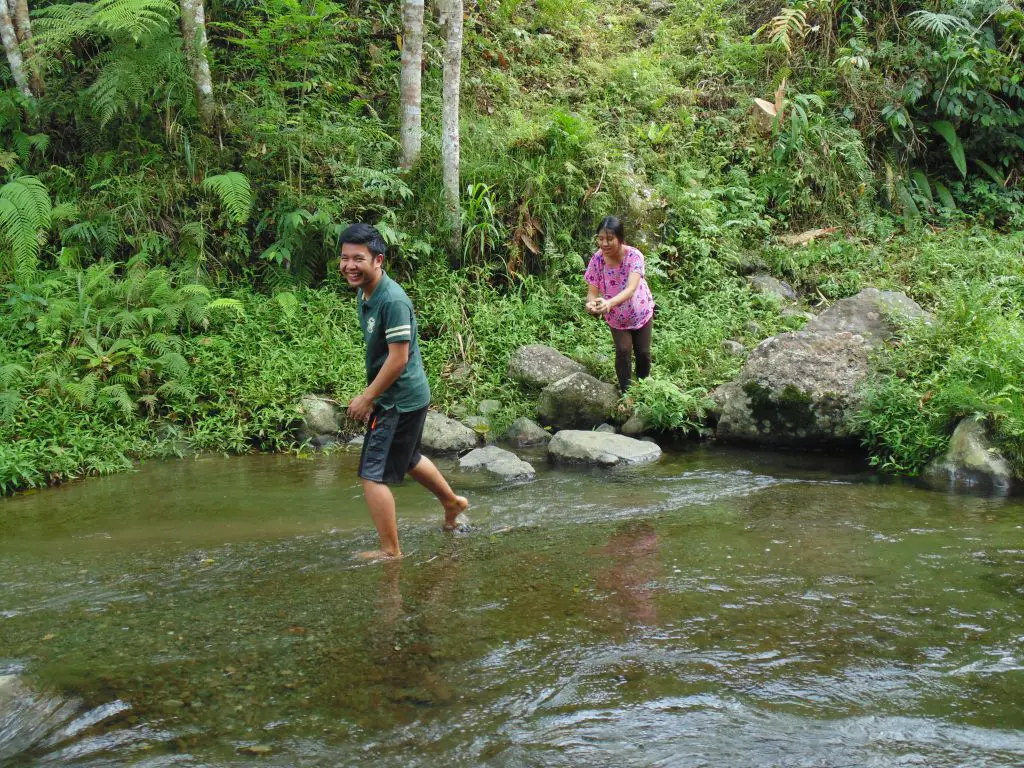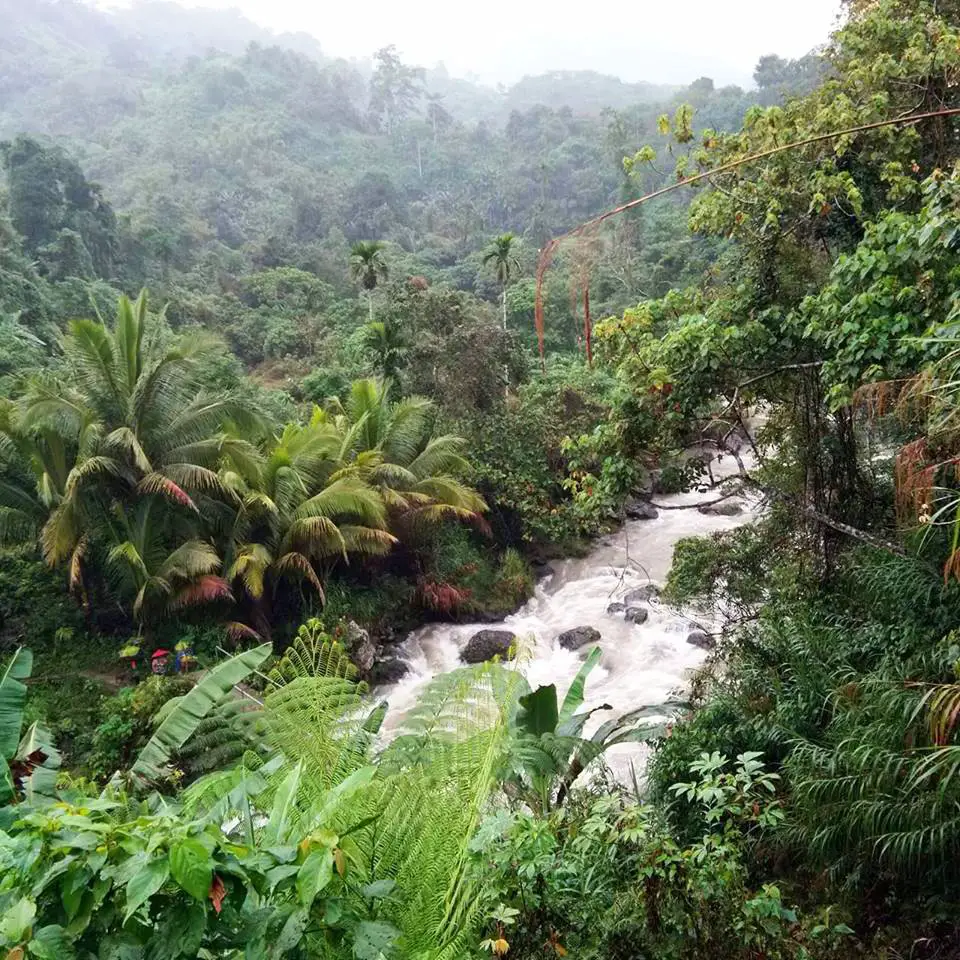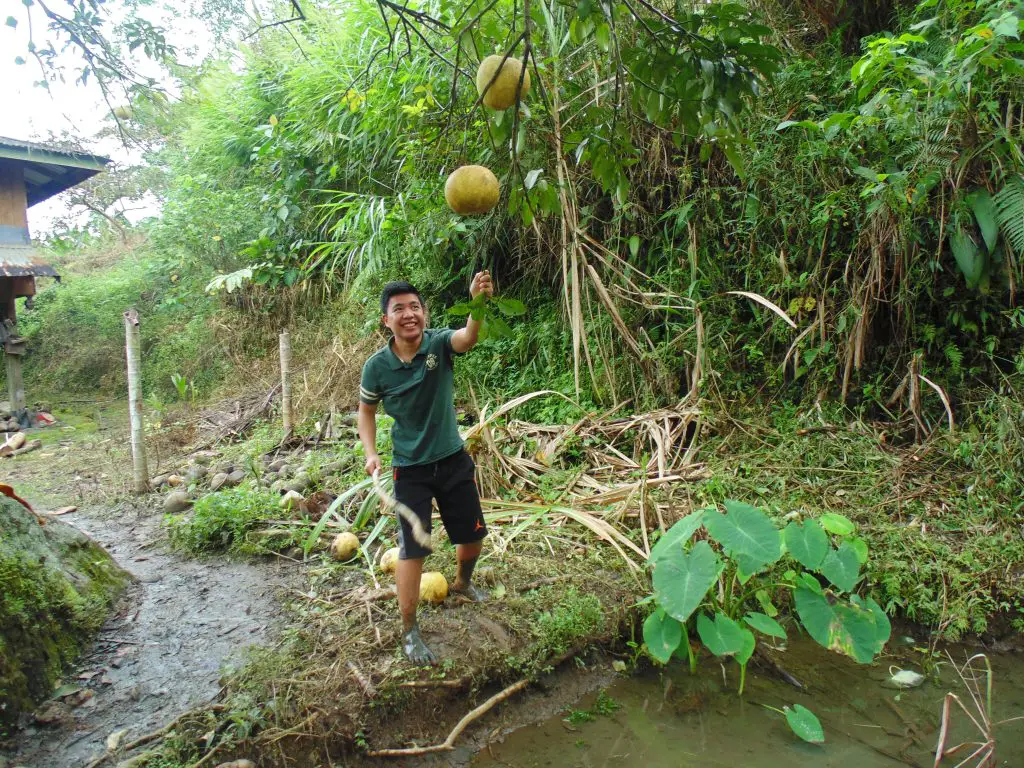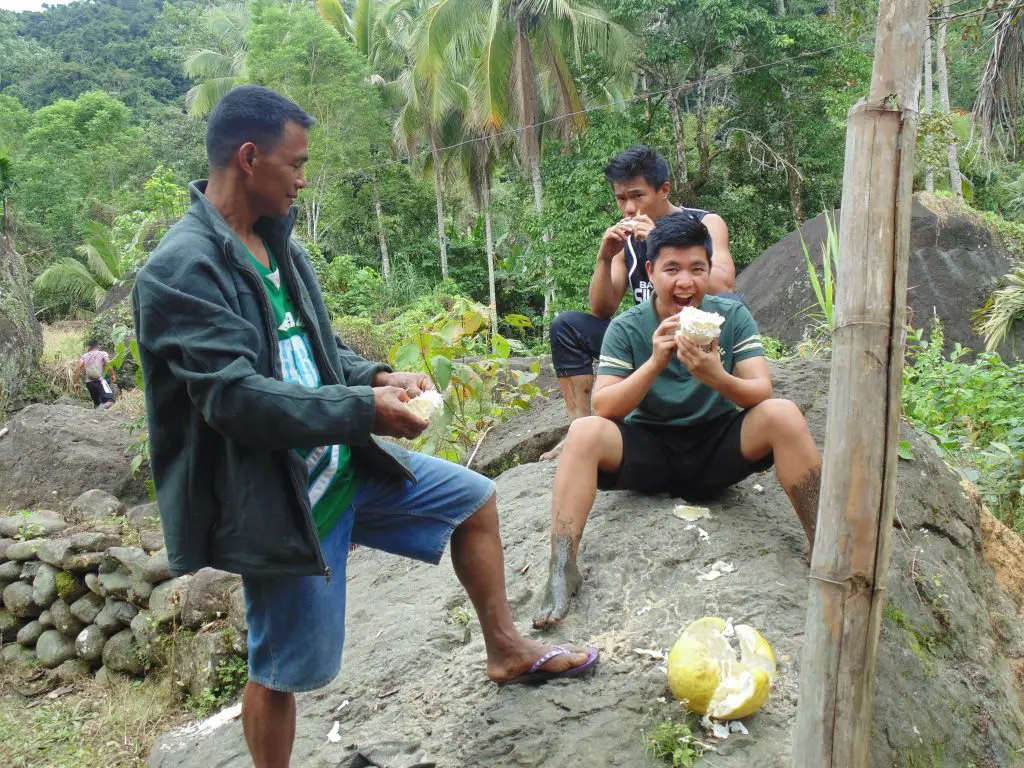 The next time you are thinking of a rustic escapade to visit, why not consider Maducayan. Add it to your bucket list and brace yourself to an adventure of a lifetime.
How to get to Maducayan, Natonin?
Poblacion, Natonin to Maducayan. There is a van station with regular trips to Paracelis at Poblacion, Natonin (in front of the municipal gym). These vans traverse the national highway which passes along barangay Saliok, the jump-off point. The trip takes around 30 minutes. From Saliok, it takes two hours to reach the first sitio of Maducayan.
Bontoc to Natonin. There are jeeps and mini-buses which operate from Bontoc to Poblacion, Natonin. Regular departures are at around 10:00 am. There is only one trip available per day. Travel time takes more or less six hours.
Where to Stay in Maducayan, Natonin?
There are no existing lodging amenities in Maducayan since tourism is not yet fully established. However, the locals willingly share their homes to visitors and travelers. It is best though to ask permission from the local officials when entering the community to be guided on accommodation matters as well as security concerns.
Things to Keep in Mind:
Always consult the local officials when visiting Maducayan to be oriented on community protocols, safety procedures, and basic tourism information. Remember, it is the culture of the community to ensure the safety and convenience of their visitors.
Never leave the community premises or hike alone without informing the community members. As much as possible, have a local guide.
Respect the local culture by refraining from practices or verbal remarks which are offensive to the community folks. For example, avoid wearing mini-shorts, shouting, public display of affection (PDA), etc.
The locals are generally shy to new faces or strangers. Thus, take the lead in initiating conversations to build rapport with them.
Don't hesitate to accept food or drink offerings from the community. As I've mentioned earlier, almost every household visitors pass by would offer food such as fruits, and native delicacies. It's their way of welcoming visitors.
Immerse yourself with community life for you to better appreciate your visit. Pound rice. Feed local livestock. Farm with them. Climb trees. Etc. Life so much fun in Maducayan and there are a lot of things you could try to make your visit truly memorable and fulfilling. Go ahead.
For your information needs:
If you need further information that may help in setting up your itinerary to Maducayan, Natonin, simply ask them on the comment section below. You can also message us on our facebook page namely, Daniel's Eco-Travels. I will be more than glad and willing to answer them whenever I can:)
Photos Courtesy of my childhood best friend, Meckafourth Forosan and my good friend Jacklyn Amaran. Cheers for the memories we had during our rainy trek to Mt. Finaratan.