Sagada is the most popular tourist destination in Mountain Province.
However, one barangay in the said province can also rival Sagada in terms of natural beauty. This is not to compare. But to tell you, that you do not have to endure the massive jams and endless queues during peak seasons in Sagada.
This barangay is known as Belwang. It is a rustic paradise waiting to be discovered and known as a premium ecotourism destination. Now, let us walk you through the wonders of Belwang, Sadanga.
Getting to Know Belwang, Sadanga More
Belwang is the largest barangay in Sadanga in terms of land area. It is also one of the remotest as it sits high on the mountain slope. To get here, one needs to hike for more or less an hour. There are no roads leading straight to Belwang.
The trek to Belwang may be tough and challenging. It entails steep ascending and descending on narrow and winding trails. However, it is an exhilarating and memorable experience. Along the way, one can glimpse beautiful rice terraces as well as crystal-clear brooks and a river.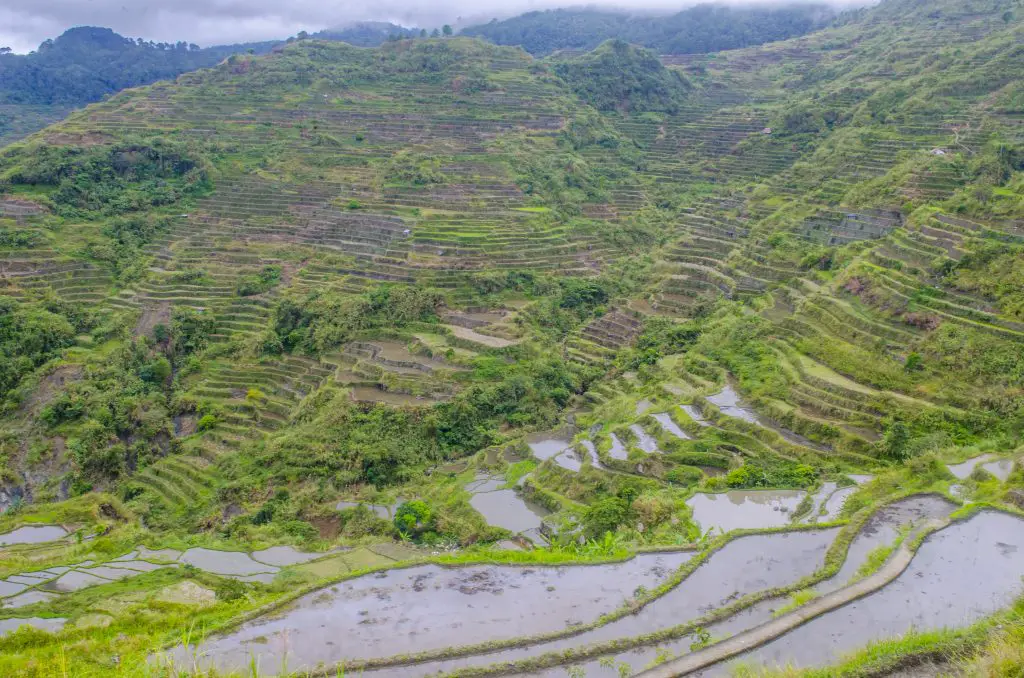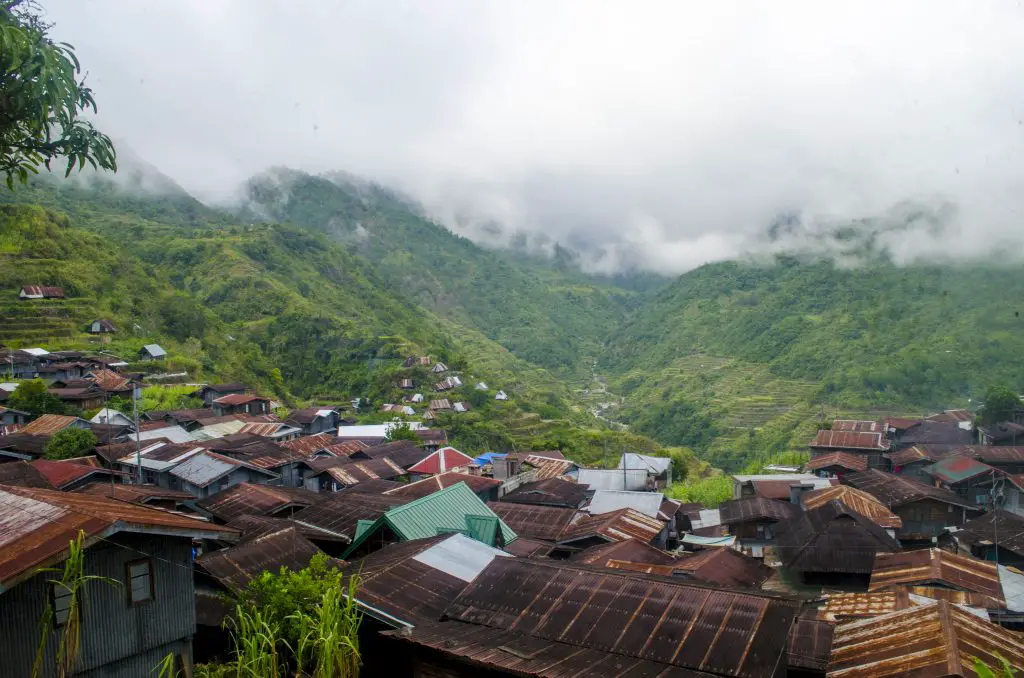 Oh, even better surprises await a traveler once he/she reaches the unspoiled realms of Belwang. Definitely, it's because of these that I kept going back to Belwang. Every time I do so, I get to see new sights and be immersed in new experiences.
Let me walk you through these.
Into the Depths of Angoten Cave
Together with my travel buddy Neo, I finally had the chance to explore the locally-famed Angoten Cave. It is a priceless and relatively intact beauty of Belwang. It was named after Angoten, a native who followed the cave and ended up in Sagada where he was killed by the local inhabitants. Because of this story, Angoten cave is said to be connected to the famous caves of Sagada.
To get to the cave, one needs to hike for more or less an hour from the village. It may be an uphill trek along irrigation canals, rice terraces, giant boulders, and a river. But the wonderful sights make the hike even more rewarding.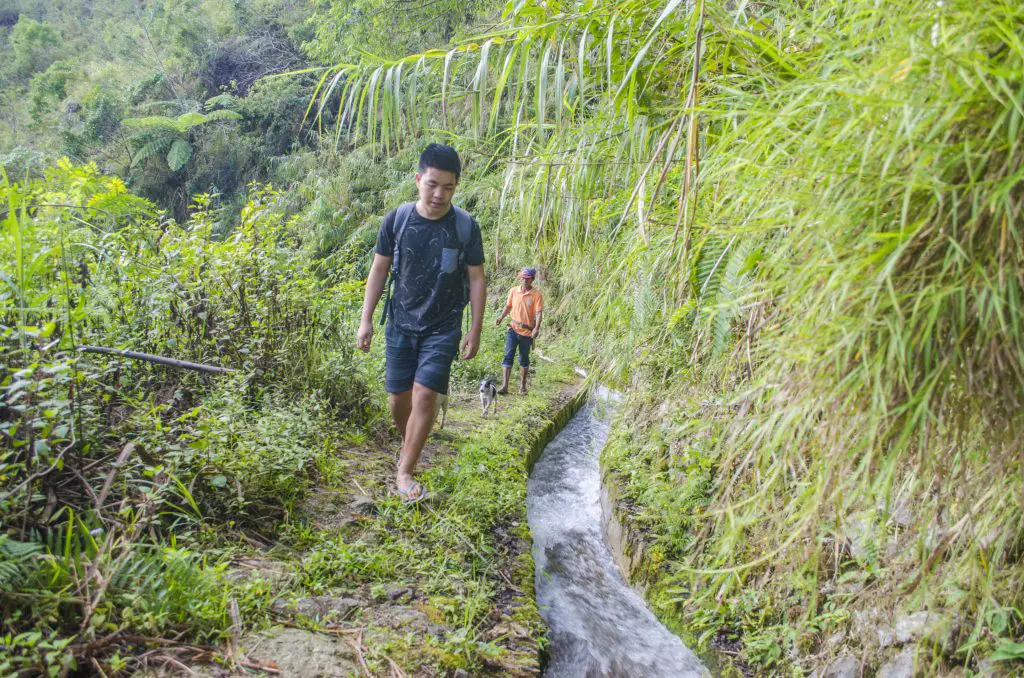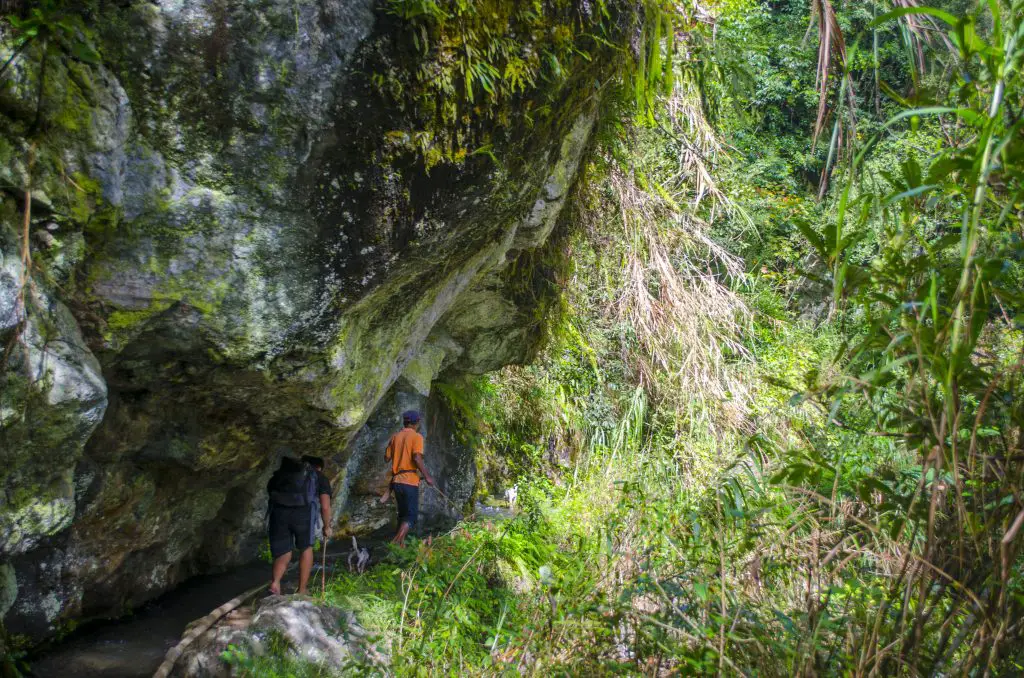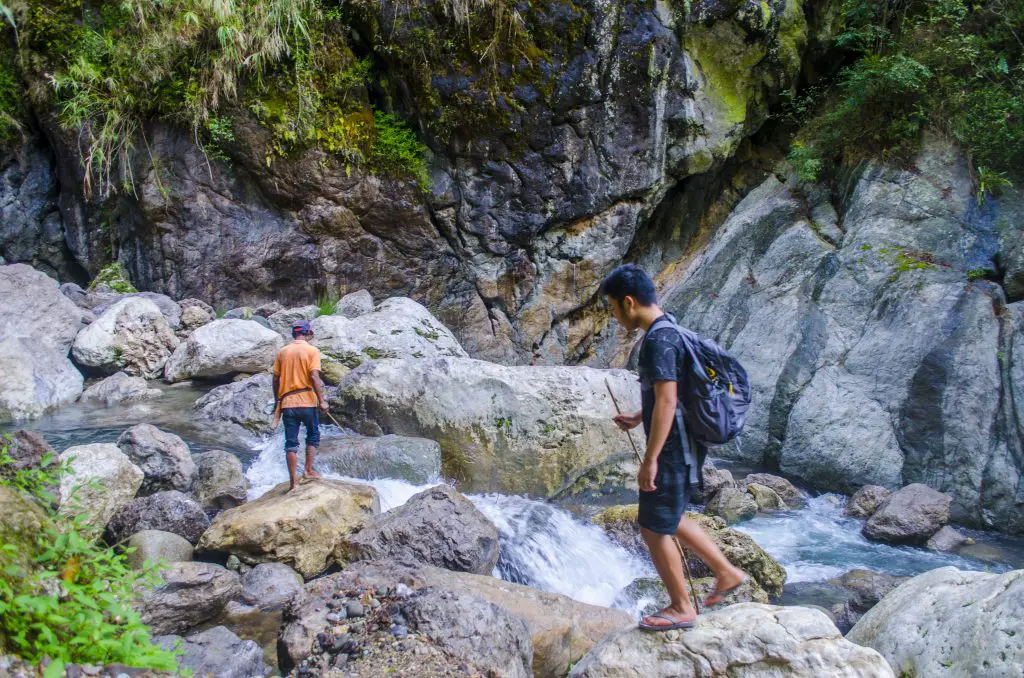 The entrance of the cave is not as big as one may expect. However, this belies the big chambers contained in the cave. The cave itself is the source of a river that flows downstream towards the Fuwaas Falls.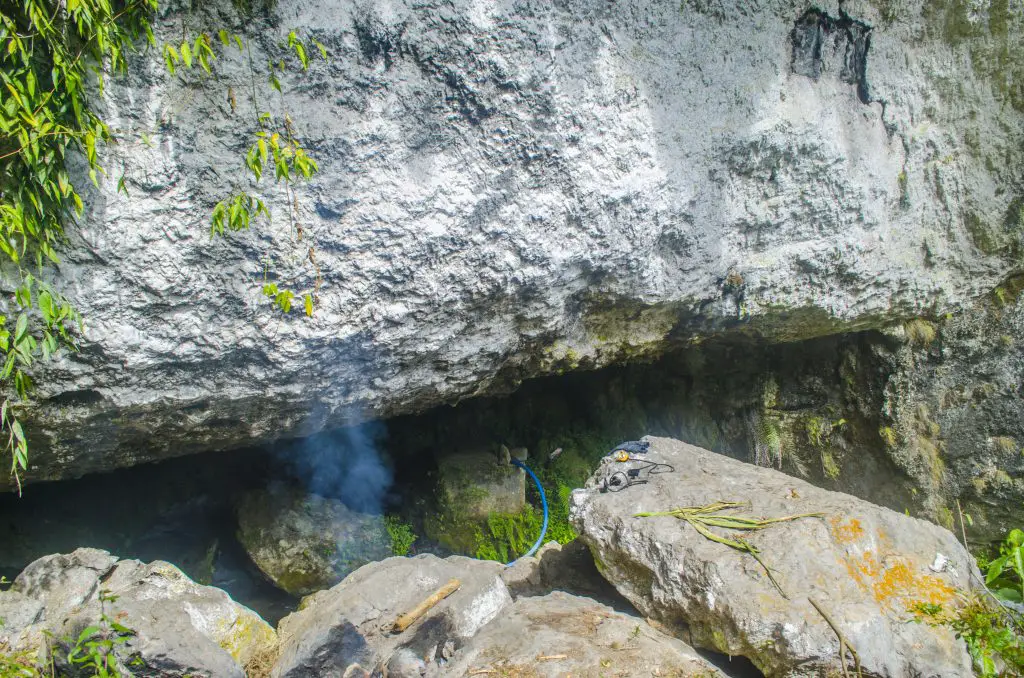 During our visit, I and Neo explored the cave ourselves because our guide opted to stay outside the cave for unknown reasons. Definitely, we were a little bit scared but beaming with delight and excitement. So, off we went inside with our flashlights and a camera, eager to glimpse what it had to offer.
Oh yes, that cave did not fail our expectations. Inside Angoten cave, there are beautiful and unique stalactite and stalagmite formations. But to see these was a challenging yet fulfilling attempt. We had to wade across icy-cold pools, clamber on slippery rock walls, and squeeze ourselves into small entrances. Here are some pictures of our experiences and the enthralling sights we saw inside Angoten Cave.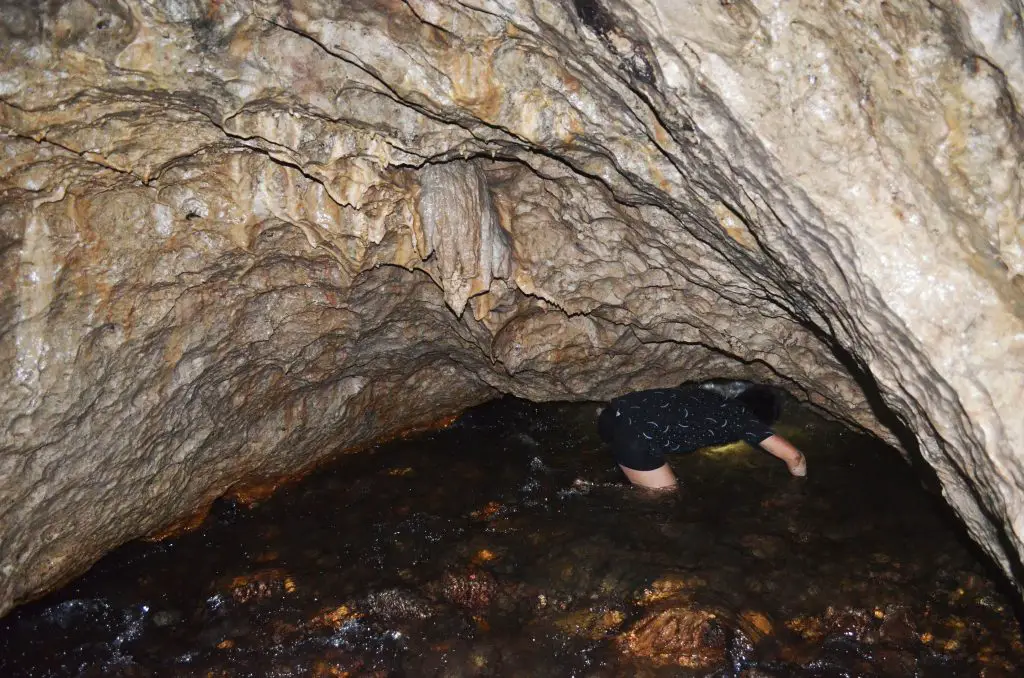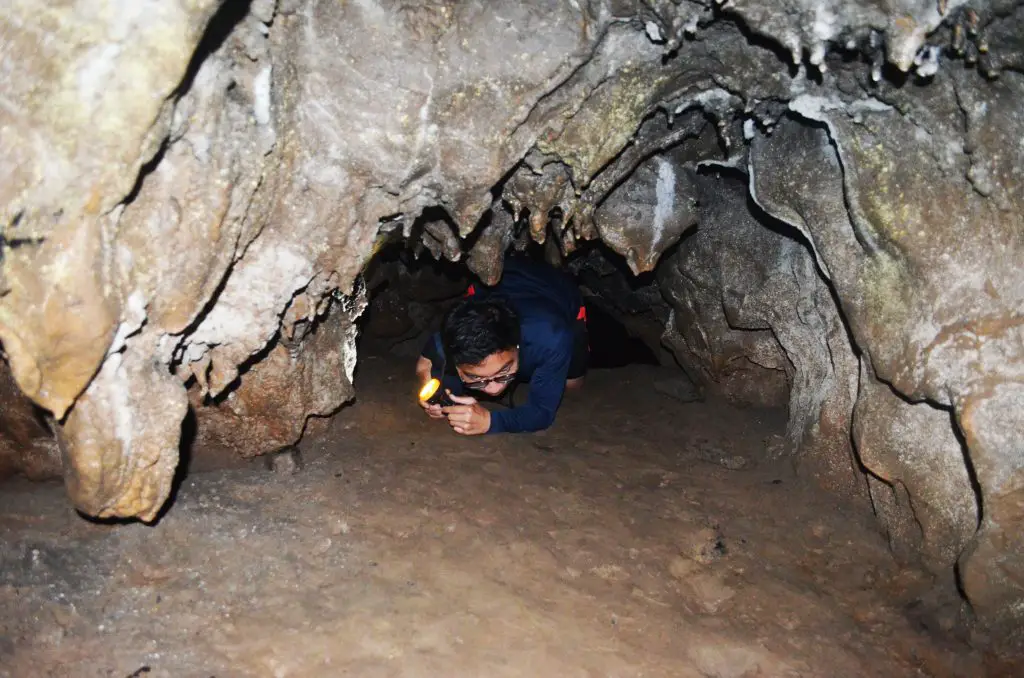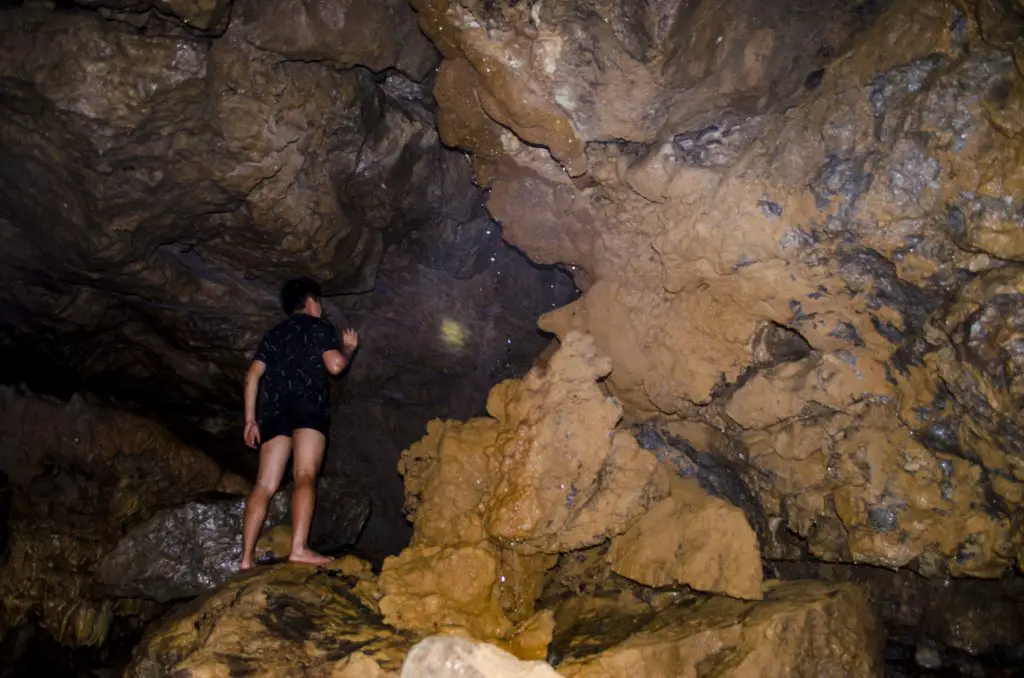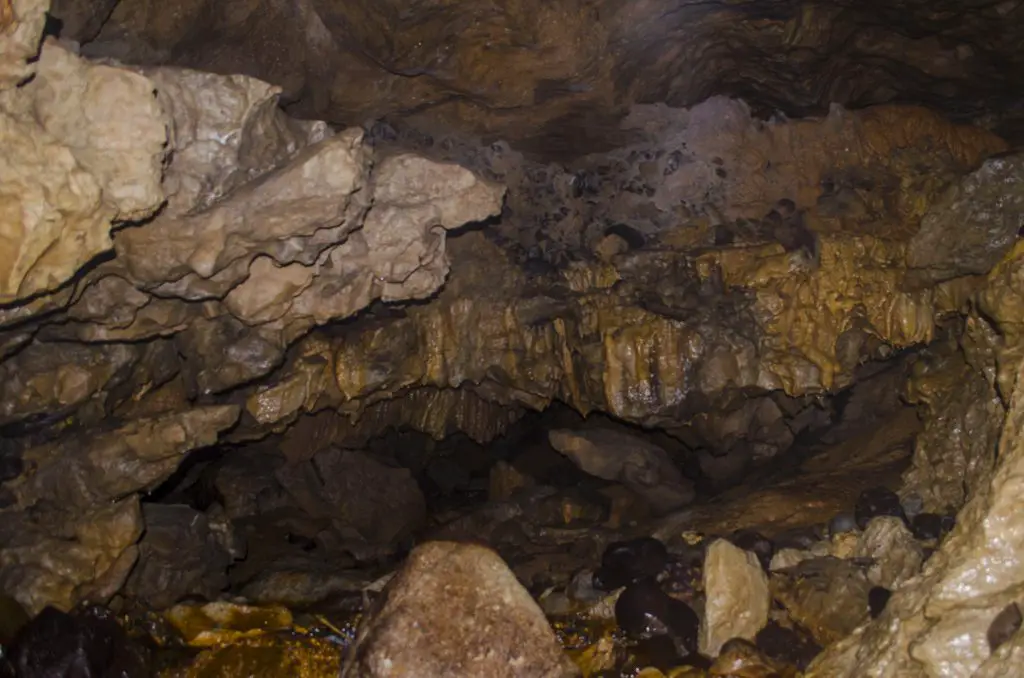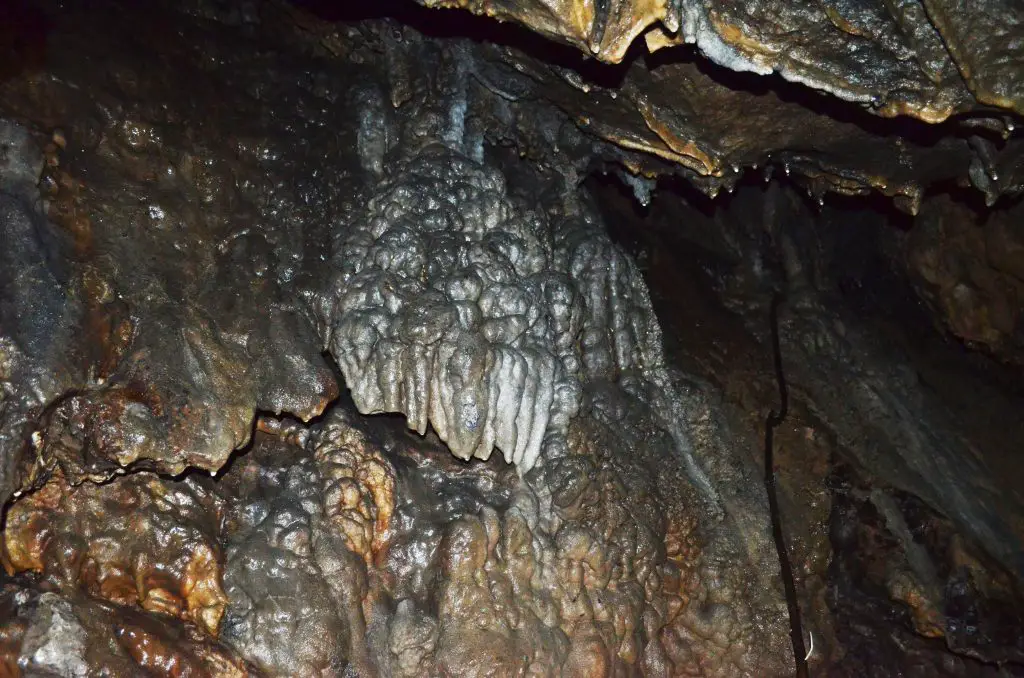 Behold the Beauty of Fuwaas Falls
After Angoten Cave, we proceeded to Fuwaas Falls. As I've mentioned earlier, the river flowing out of the cave feeds the falls.
According to a local story, the falls were named after a local farmer named Fuwaas. One time, Fuwaas was fixing the irrigation dikes atop the falls when he accidentally slipped and dropped to the bottom of the falls. Luckily, he survived. And the falls were named in remembrance of him.
Fuwaas Falls is considered the highest fall not just in Belwang but in the whole of Sadanga. Based on local sources, it measures more than 50 meters high. What makes it even more enticing is its deep and very wide pool, surrounded by gigantic rock formations. It has icy and crystal-clear waters, offering a rejuvenating bath.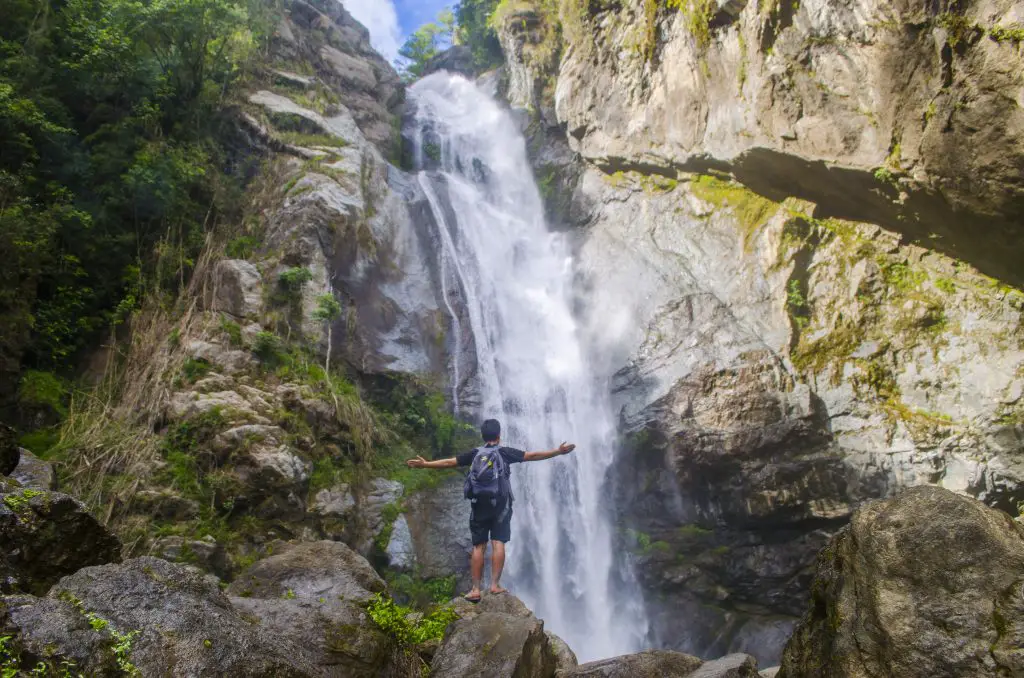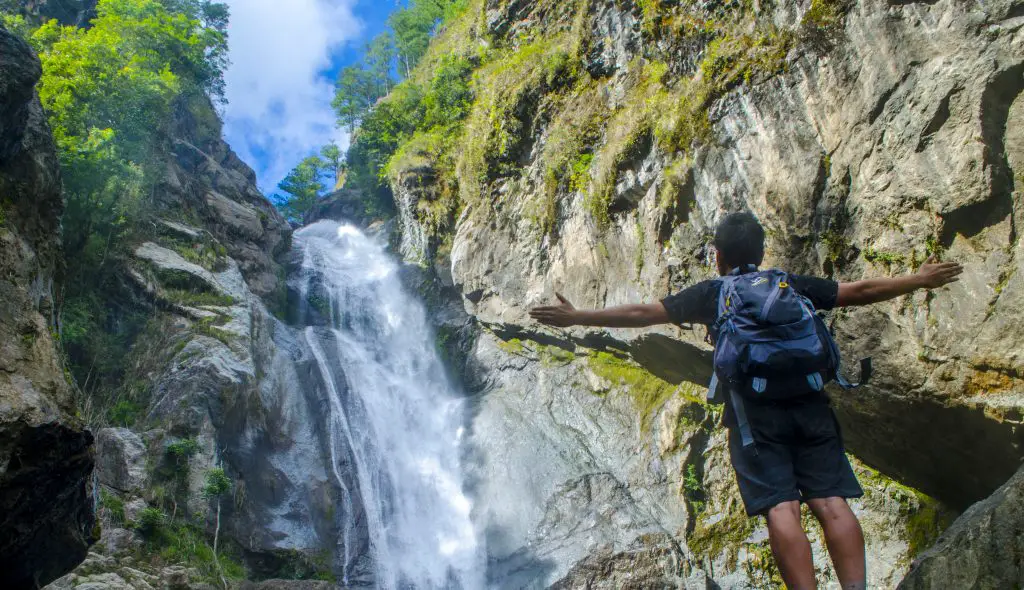 From the village, it takes more or less an hour to get to Fuwaas Falls. The best time to visit it is during the summer months. During these periods, its current is not that strong, thus, making it safer for tourists and locals alike. On the other hand, when its waters swell during the rainy months, it exudes massive mists, wetting everything around it.
From what I heard, the deep pool of Fuwaas falls is home to big eels. One local is said to have caught one eel that is more than a meter and weighs more than 10 kilos. That's huge, I must say!
How to Get to Belwang, Sadanga?
Bontoc to Sadanga. Bontoc is the jump-off point to Sadanga. The jeepney station is located beside the Mountain Province Polytechnic College (MPSPC). There is one departure at 9 am.
In the afternoon, departures are 1:00 pm and 2:00 pm. Fare is around 40-50 pesos. It takes 45 minutes of the ride to reach Poblacion, Sadanga which is where the municipal road ends. From there, one has to hike for one to two hours to reach Belwang.
On the other hand, Bontoc can be reached via Baguio, Banaue, and Manila.
Manila to Bontoc. Coda Lines is the only bus company heading directly to Bontoc from Manila. It has two daily departures from Manila to Bontoc, 8:30 PM, and 9 PM. The ride takes around eleven hours and buses reach Bontoc at around 7:30 AM and 8:00 AM respectively. The regular fare is 700 pesos. By the way, this route allows travelers and tourists to glimpse of the rice terraces of Banaue including mossy and pine forests feeding crystal-clear streams and rivers. (Note: Referred from the Lakwatsero blog of Angel Juarez)
Baguio to Bontoc. There are two buses operating from Baguio to Bontoc. These are GL Trans (located at the back of Center Mall) and Rising Sun (the station is located near the Bontoc Municipal Hall). Departures for GL Trans are 7:30 AM, 10:30 AM, and 2:30 PM, whereas, for Rising Sun, departures vary and the earliest travel starts at 5:00 AM while the last bus leaves at around 3:00 PM-4:00 PM.
The fare for both Rising Sun and GL Trans is Php 212 (regular) and Php 176 (students and disabled). The ride takes around five to six hours via the Halsema highway which offers panoramic mountain views.
Where to Stay in Belwang, Sadanga?
There are no lodging amenities in Belwang, Sadanga such as inns or transient. However, the locals warmly welcome visitors into their homes. It is best though to consult the local officials for lodging guidance.
For your Information:
If you need further information that may help in setting up your itinerary to Belwang, Sadanga, simply ask them in the comment section below.
You can also message us on our facebook page namely, Daniel's Eco-Travels. I will be more than glad and willing to answer them whenever I can:)