Here is a DIY travel guide to Asin Hot Spring in Tublay, some minutes of a ride from Baguio City.
It was a normal Friday when I thought of stretching some muscles the following weekend. It has been hectic days previously and I was badly seeking tranquility and relaxation.
Nature has always been my respite and without a second thought, I decided to visit Asin Hot Spring. I invited my two best buddies Neo and Alladin and because they also wanted a break from the daily hustles, they readily agreed.
Asin Hot Spring is frequented by local visitors due to its accessibility and proximity to La Trinidad and Baguio City. This is not to be mistaken with Asin Hot Springs in Tuba, another municipality of Benguet, and near Baguio.
The spring here in Tublay is less developed, making it ideal for those who prefer off-beaten destinations.
Quick Facts:
Location/Jump-off: Sitio Asin, Brgy Tuel, Tublay, Benguet
Travel Time: 30-45 minutes from Baguio City
Asin Hot Springs Entrance Fee: Php 20 per person
Extra Sights: Bayokbok Falls, Rock Formations, Tuel River
How to Get to Asin Hot Springs?
If you're coming from Baguio City, ride a jeep bound to Camp Dangwa and Upper/Lower Tomay.
You can find a jeep at Magsaysay (near Public Market), Bokawkan (in front of City Hall), and Dangwa Terminal (back of Center Mall). There are regular jeep departures so it won't take you 30 minutes to wait before it gets filled to capacity.
Tell the driver to drop you at Alapang Junction which is the station of garage vehicles leading to Brgy Tuel, Tublay. From Baguio City, travel time takes 30 minutes to one hour, depending on traffic conditions.
That is why its best to travel early morning. Jeepney fare is Php 12 per person.
Upon reaching Alapang Junction, drop off and a few meters away is the garage station. There, ask for an available garage and tell the driver to take you to the jump-off point to Asin Hot Springs.
Hire for a garage is Php 350 for a one-way trip. That is why it helps save on budget when you go there by a group. A garage can fit up to 6 persons.
Travel time from Alapang Junction to the jump-off at Tuel is 30-45 minutes.
Upon reaching Tuel, there is a barangay booth along the road and alongside the trail to Asin Hot Springs. Here, you'll have to register and pay the entrance fee of Php 20 per person. You can also add more to that to help in the sustainable management of the attraction.
Children below 11 years old don't have to pay the entrance fee while senior citizens are eligible for a 20% discount.
From the registration booth, take the downhill trek for 5 minutes or less and you'll finally reach Asin Hot Spring.
Relishing Asin Hot Springs
Upon reaching Asin Hot Springs, I immediately disrobed myself as I was too excited to try the thermal waters right away. I was expecting big pools where I could swim and just relish the warmth.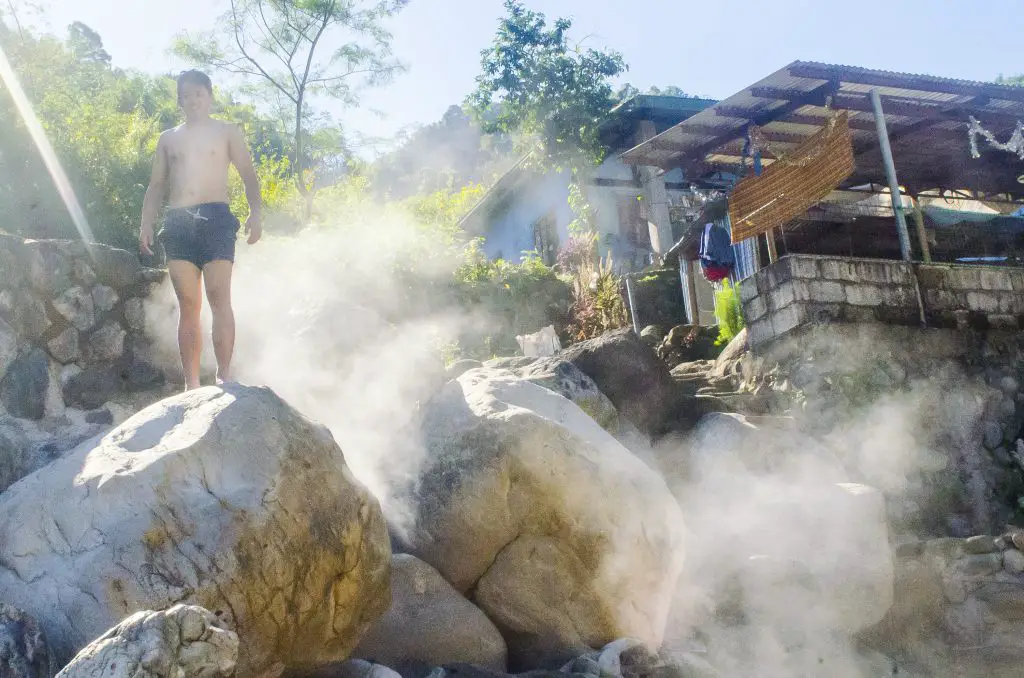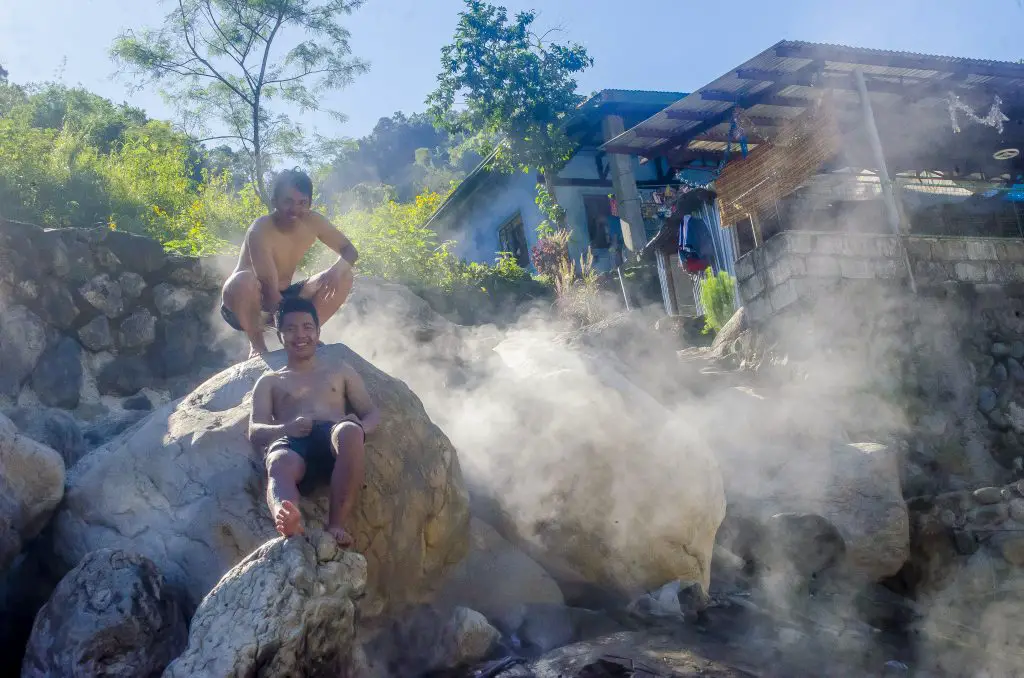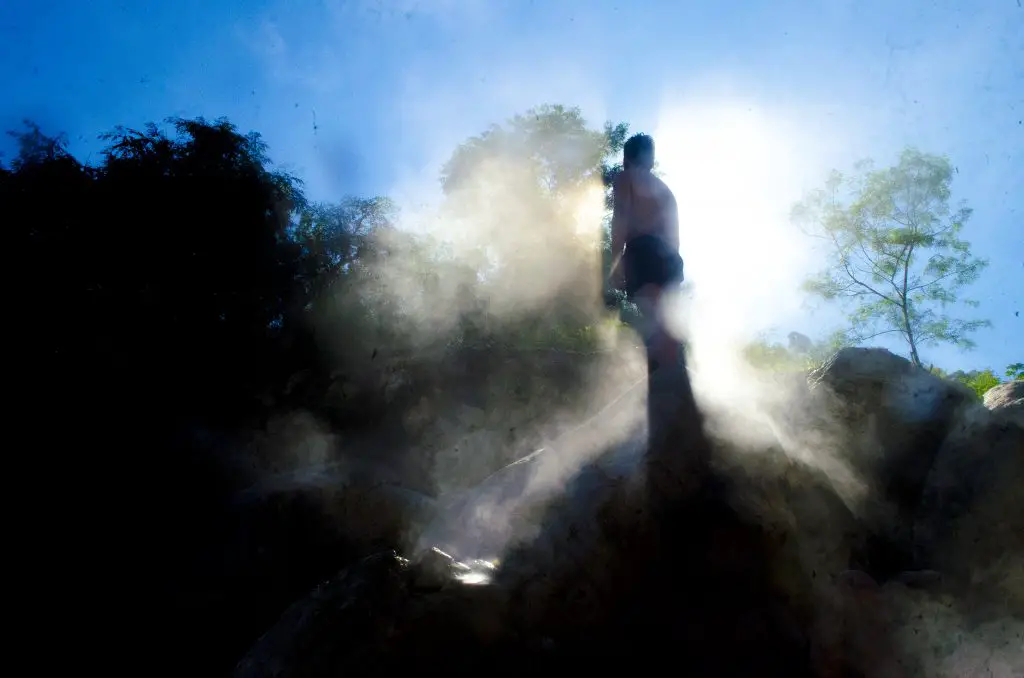 But what I found was a shallow part of the river where the thermal waters are channeled to. There is a mini-pool with a connecting tube from the hot springs. This is where the locals gather for a thermal bath.
The thermal waters of Asin Hot Springs emerge from the rock creases and directly flow down the Tuel river. I could not help but wonder where the waters are coming from. One of the officials mentioned that there might be a nearby extinct volcano. Heck, they even say that the La Trinidad valley is a giant crater. Possibly true. Possibly not.
According to a local, the hot springs can cook an egg. We never tried doing that though.
We just relaxed on the mini-pool of Asin Hot Spring while gazing at the rising steams oozing from the thermal waters. Interestingly, one gets the chance to share casual fun and laughter with fellow visitors on the pool.
For me, it would be best to immerse in the hot springs during the morning and later on, swim in the cold pools of the Tuel river. That's what we did. After enjoying the thermal waters, we followed the river upstream and found deep pools where we immediately plunged for a soothing swim.
Where to Eat/Stay at Asin Hot Springs?
There are stores selling basic commodities near Asin Hot Springs. You can buy common snacks from them such as fish balls, eggs, balut, and many other packaged grocery items. One store also serves meals for visitors. That is why, before swimming in the spring, order your food in advance so they can cook it for you.
But if you want to cut on expenses, you can bring your own food and cook them on site. There are cottages you can rent for Php 250 for a day tour.
There are also available comfort rooms and a dressing room. For those who would like to stay overnight, there is a lodging just beside the hot spring.
Immersing on the Beauty of Tuel River
When you visit Asin Hot Spring, you not only get the chance to have a satisfying immersion on its thermal waters. You may also have a rejuvenating bath on the Tuel River. By the way, the Tuel River meets with the Balili River further downstream.
During sunny months, the waters of Tuel River are crystal-clear. There are a pocket of deep and wide pools, fit for swimming.
Because we opted for a more serene and uncluttered atmosphere, I and my friends followed the river upstream. There, we found a shaded site, surrounded by towering rock formations and alongside, a beautiful and naturally-built pool. Oh, to add thrill to our visit, we did jumping (not diving) on the deep pools.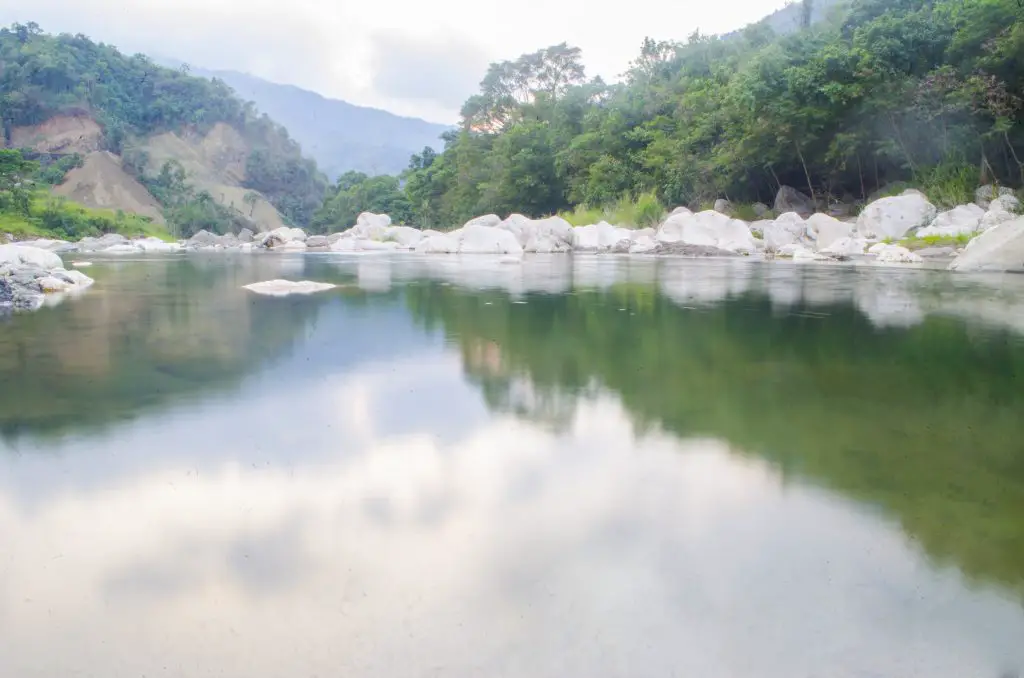 When one follows the river further, there are even more pools and mini-waterfalls. However, for security purposes, better ask for a guide if you wish to see them.
Meanwhile, you can also side trip to Bayokbok falls, which is just more or less 30 minutes of a trek from Asin Hot Spring. Just ask the locals there for directions. You may read this article about Bayokbok Falls for more information.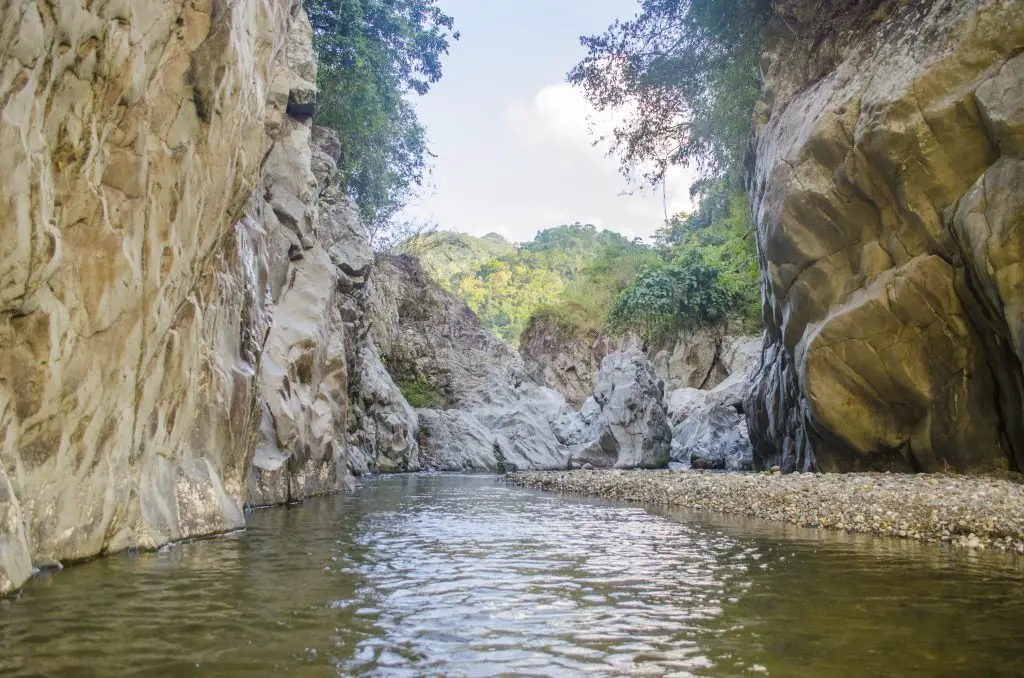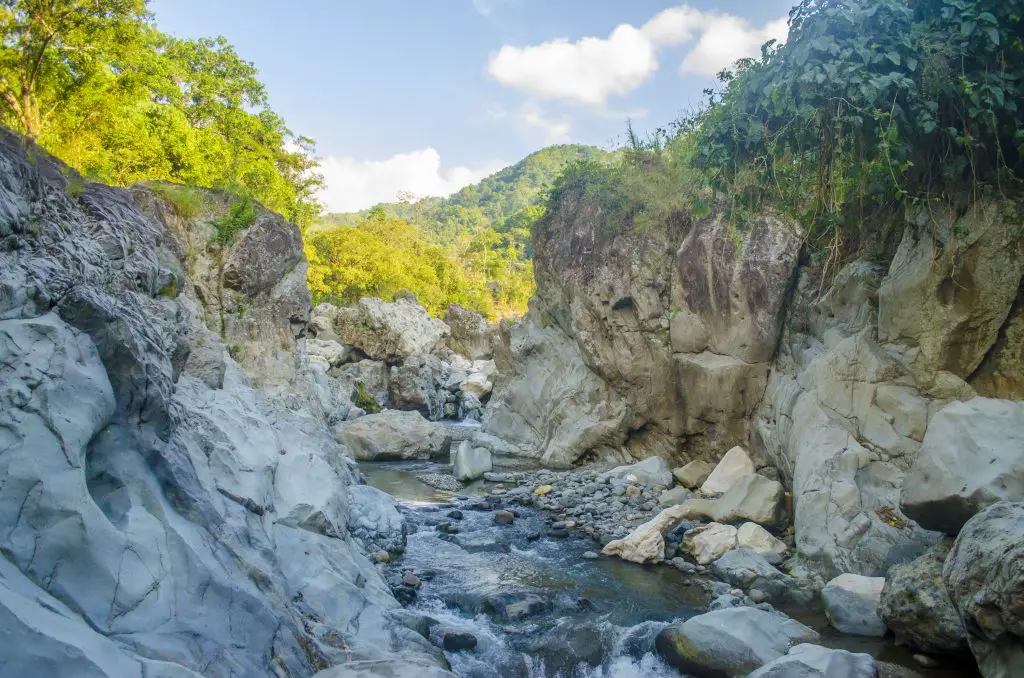 Tips and Reminders:
Properly dispose of your garbage and litter. Never leave or throw them on the river. Put them in the available trash cans or better yet, take them back to where you came from. Let us help in keeping Asin Hot Spring clean and green.
Always be mindful and alert especially for minors and non-swimmers since there have been previous incidents of drowning.
There are no existing eateries near Asin Hot Spring except for a fishball stand and some stores. These stores offer snacks and items for cooking. It is best then to bring your own meals.
As much as possible, make use of organic or naturally-made soaps when swimming or taking a bath on the spring and river.
When seeking to do other explorations nearby, ask for a guide. This is for your safety.
No bringing of any kind of liquor/brandy.
Additional Pictures :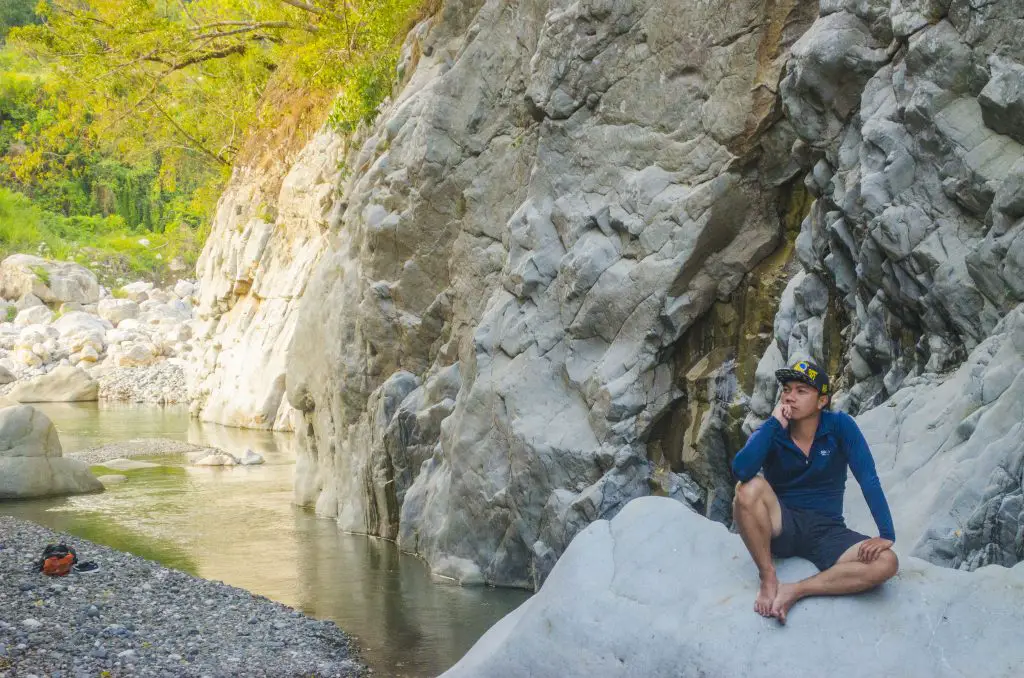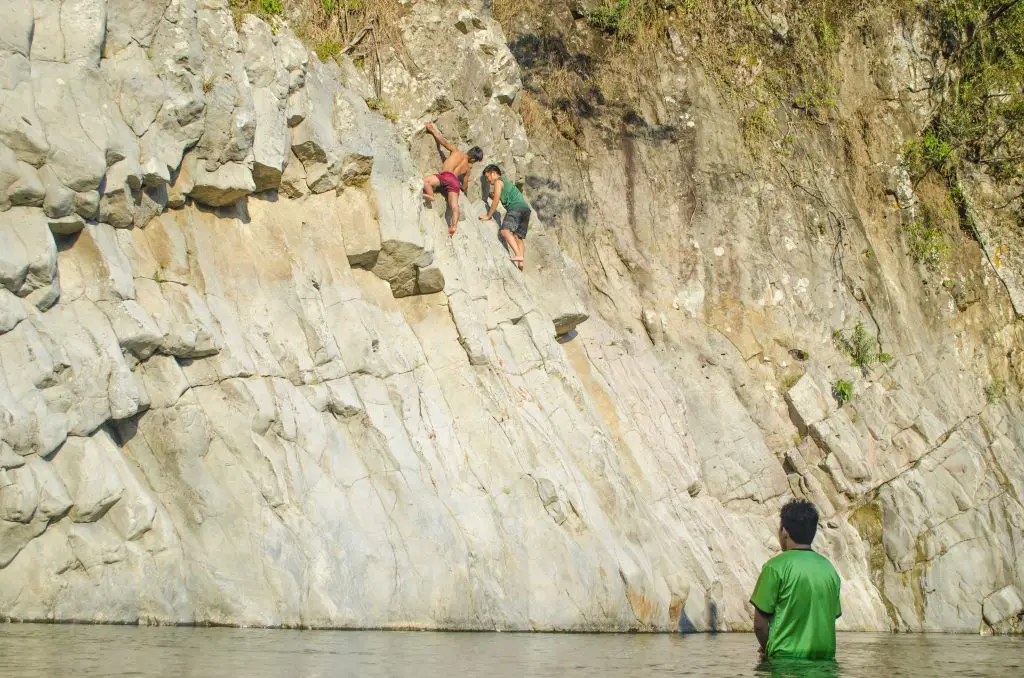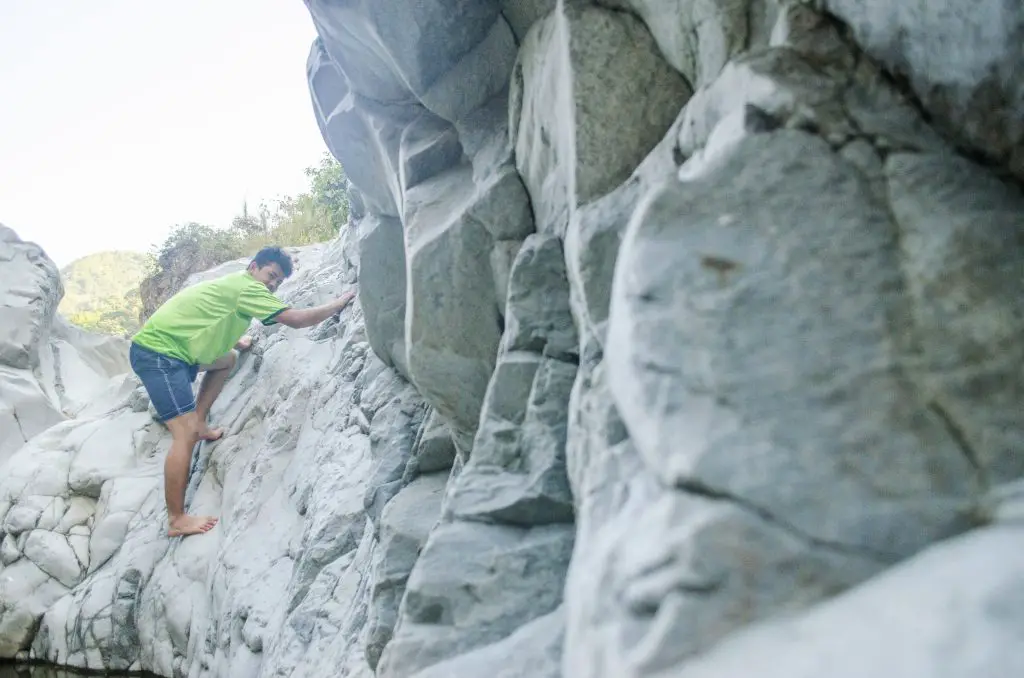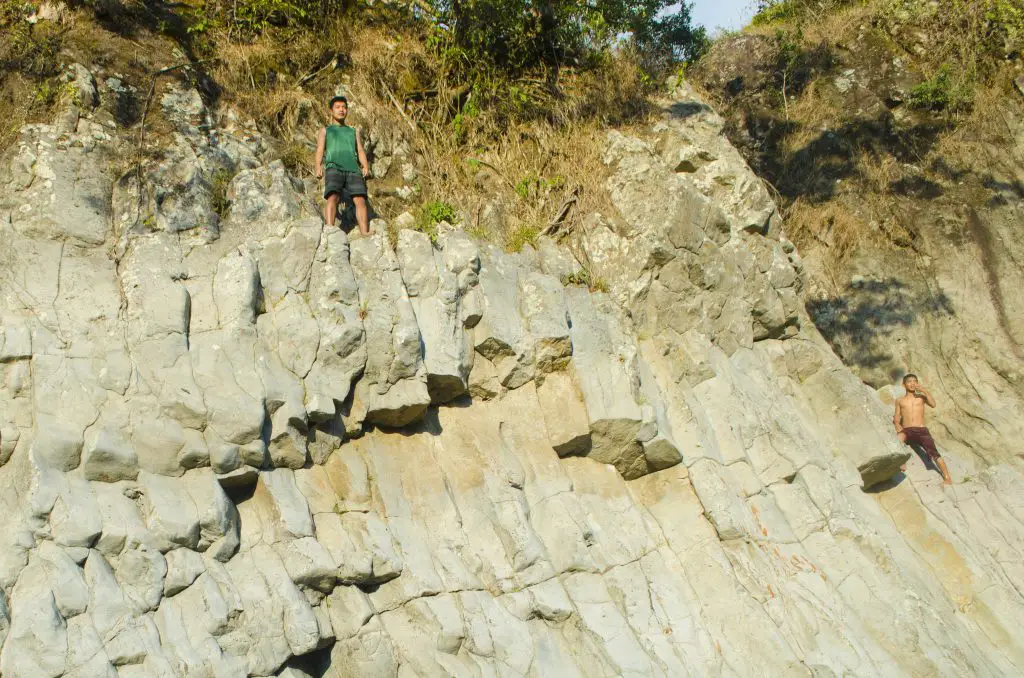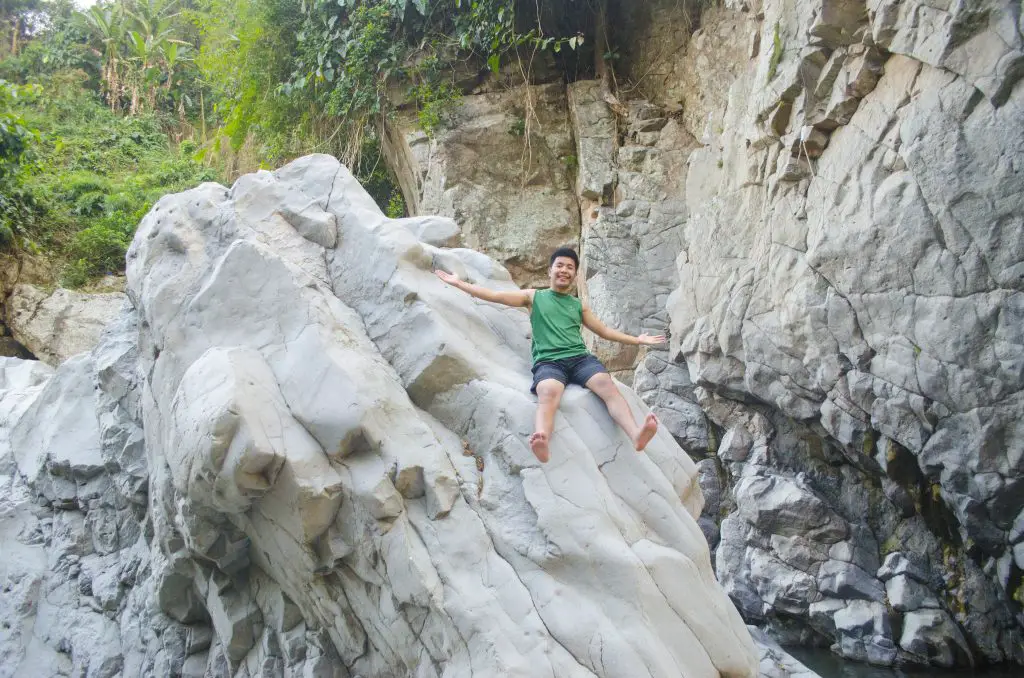 Try Speaking Local Utterances:
As goes a popular adage, "When in Rome, do as the Romans do." In the same way, you can also try conversing with the locals using their language. This is especially helpful in building rapport with the community. Ibaloi is the main language in Tuel where Asin Hot Spring is located. I get it. You don't need to be well-versed. But you can at least try common utterances such as the following. Have fun learning and using them:)
| | |
| --- | --- |
| Common Utterances of the Locals | English Translation |
| Mapteng jen agsapa | Good Morning |
| Mapteng jen mashem | Good Afternoon |
| Mapteng ja davi | Good Evening |
|  Edavas kami bengat | We are passing by |
| Kamusta | How are you |
| Enakad/Enahad kami la | We are going home |
| Dinmaw kami bisitaen iya mayat jen dugad yu | We came to visit your beautiful place |
| Mayat ta enunan taha muwan | It's good to see you |
For More Info on Asin Hot Springs:
If you need further information that may help in setting up your itinerary to Asin Hot Spring, simply ask them on the comment section below. You can also message us on our facebook page namely, Daniel's Eco-Travels. I will be more than glad and willing to answer them whenever I can.
For Asin Hot Springs in Tuba which is also near Baguio, we'll cover that in another article.
Related Articles: