If I am to choose a place where the rustic beauty of nature and the rich culture of the people intertwine, that would definitely be Lias, Barlig. It is a hidden hamlet worthy of further exploration and admiration.
Lias is one of the clusters composing Barlig in Mountain Province. It composes of two barangays namely, Silangan and Kanluran with a population of more or less a thousand.
From a high vantage point, the community looks like a pristine bowl surrounded by green mossy forests. From these forests, numerous springs and brooks emerge, feeding the community's rice terraces and the mighty Tanudan River.
How to Get to Lias, Barlig?
Bontoc, the capital town of Mountain Province, is the jump-off point.
There are regular trips every day except for Thursday and Saturday. Jeep departure from Bontoc is 2:00 pm. However, visitors and tourists must be at the station for at least an hour before the scheduled take-off. The jeep station is alongside the All Saints Cathedral.
Since there is only one jeep bound to Lias, some passengers would have to give way when it is already filled to capacity. This usually happens during holidays and weekends. More often than not, some who still choose to hop in would have to bear a top load. If you are experienced or a daring first-timer, top loads would be among the most memorable part of the trip. In good weather conditions, you get to see varied and astonishing natural landscapes.
If not fully loaded, some may also ride the jeep going to Kadaclan since it also passes the national highway traversing Lias. The usual departure is also around 2:00 pm. They also have trips on Thursdays and Saturdays. However, from the national highway, visitors must drop by the barangay road and walk to Lias for more or less 30 minutes.
All in all, the trip takes more or less three hours.
What to See in Lias, Barlig?
Lias, Barlig is definitely a paradise of natural wonders, long-hidden on its vast realms. The panoramic view of it can certainly blow one's wildest imagination. By the way, I can only say this if the weather is sunny. During rainy months, fogs hinder panoramic visibility. The best time, therefore, to visit is during the summer months of March to April and some days from June to November.
Extensive mossy and dipterocarp forests dominate the landscape of Lias. These are natural treasures that set it apart from other destinations. More than a potential ecotourism come-on, these forests are critical sanctuaries for endangered wildlife species such as ugsa (deer), namorok (wild pig), selay (monitor lizard), hornbills, and lawi (Philippine Monkey-Eating Eagle). Premium timber species such as lauan, almaciga, pine, oak, and other giant dipterocarp also abound.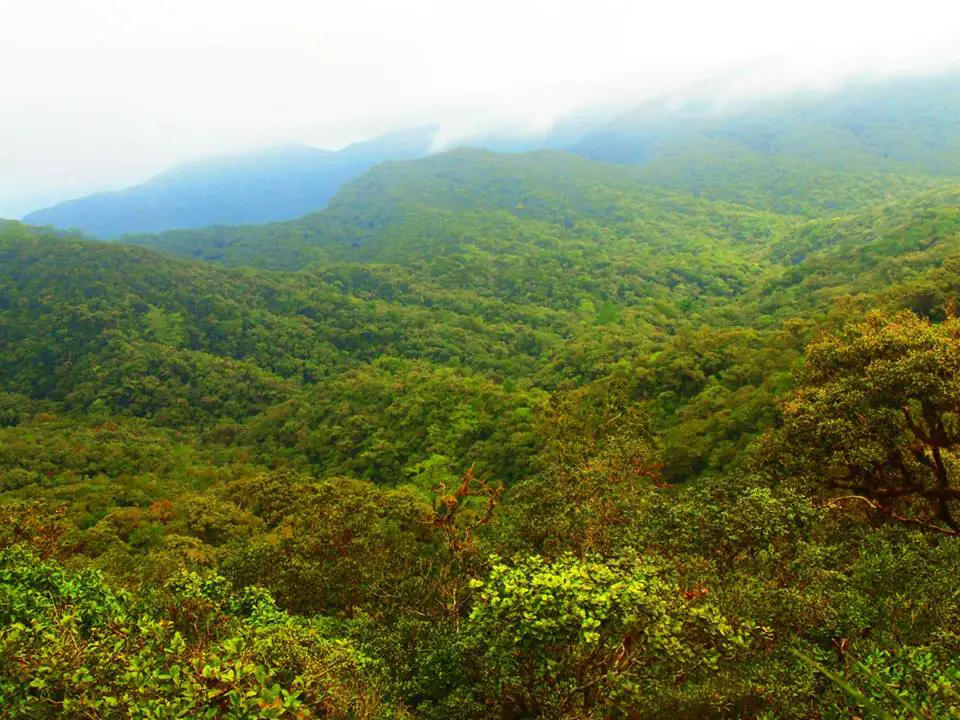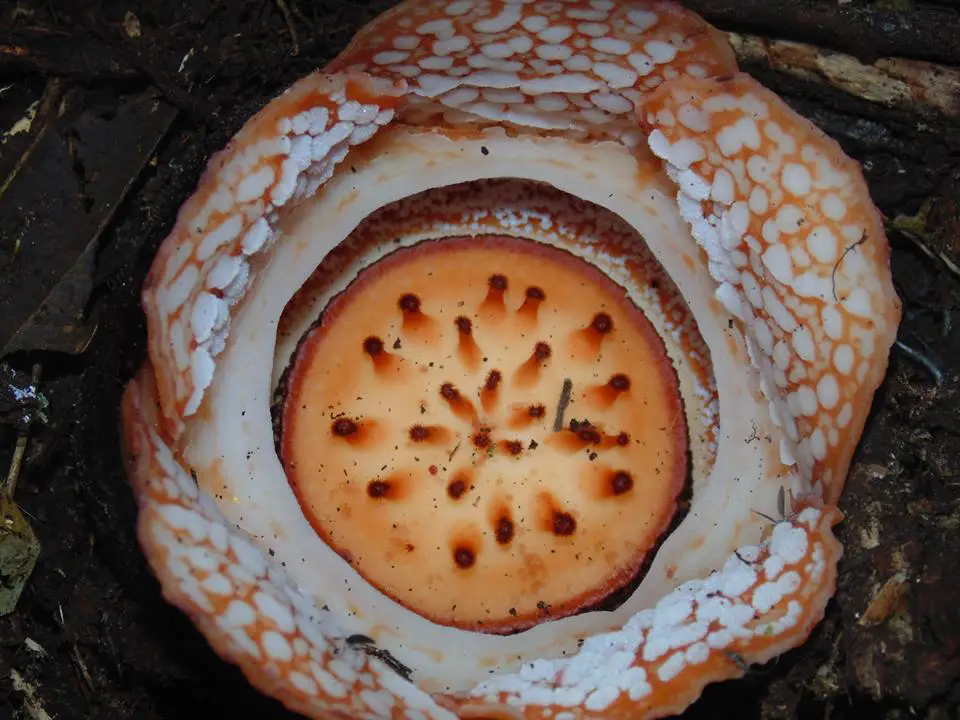 Moreover, Lias is a haven for the critically-endangered Rafflesia, the biggest flowers in the world. Smaller species, however, are the ones found. They signify the rich biodiversity of the area.
Indeed, visiting Lias would give you a picture of what it looks like in the famous Amazon Forest, the world's largest rainforest. It is a rustic experience that would leave you feeling spelled.
Chasing Falls in Lias, Barlig
The land of a hundred waterfalls!
The pristine forest cover of Lias, Barlig generates massive volume of freshwater, feeding several rivers and streams. Naturally, these also created numerous waterfalls. The nearest of which is Karanag Falls, a series of several waterfalls. These can be reached via a 20 minutes of hike from the community proper, passing across irrigation canals and rice terraces.
Just some 20 minutes hike from the Karanag falls, one gets to see the enchanting Akanyang Stone. This stone is popularized among the local folklores of Lias, with different variations. It is often dubbed as the "Murmuring Stone," because passers-by often hear laughter and chatters. I'll soon make an in-depth article about this fabled stone.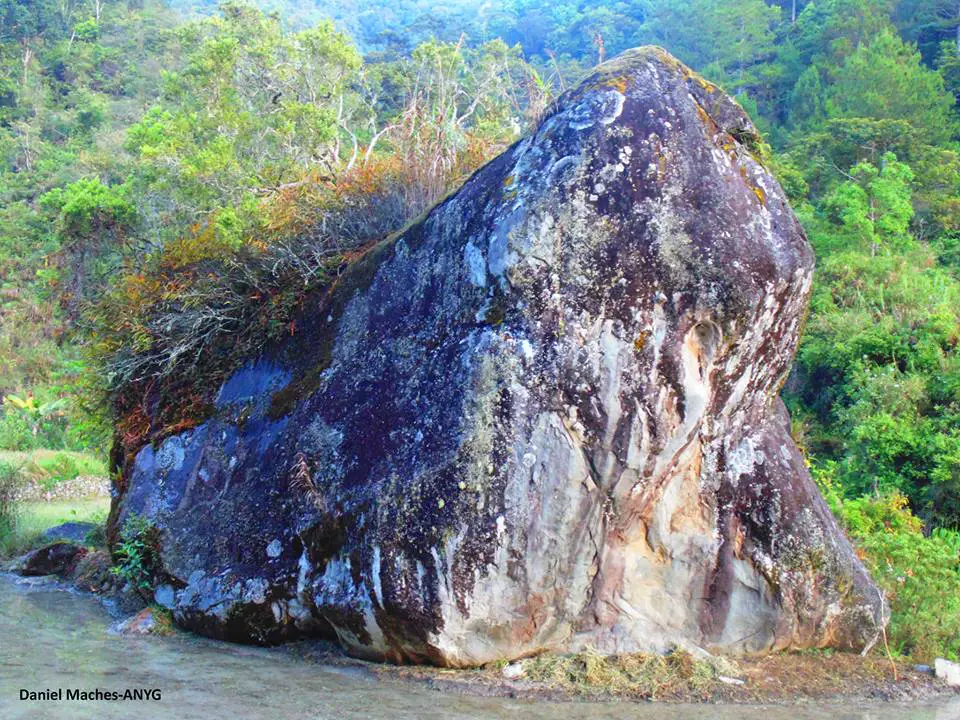 While Karanag falls is a locally-popular spot, there are even better and far higher and more stunning waterfalls in the farther reaches of Lias. There are no permanent trails leading to these. Only hunters and a few locals are able to glimpse of such remote wonders. Now, here are some of these.
            Kokop-Asun Falls. Measuring more than 250 meters high, this is either the second or third highest falls in Lias. It cascades like a long bridal veil and is best viewed at the opposite mountain facing it. It takes a day's hike to get here.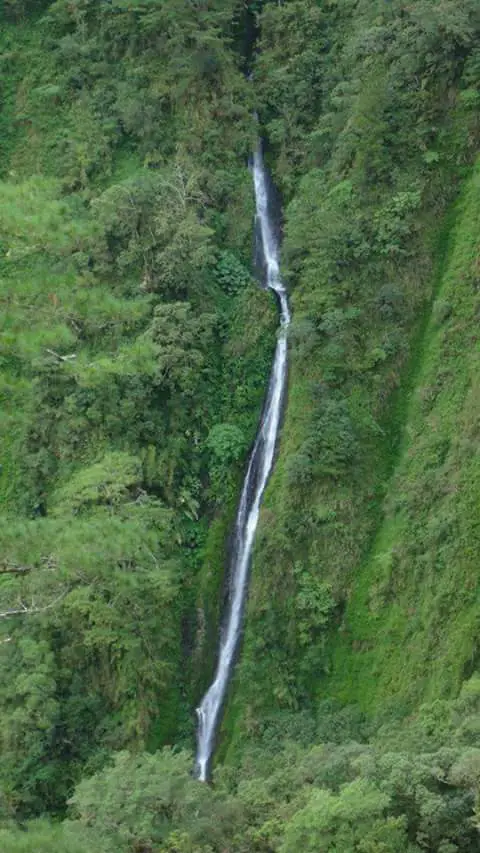 Chinawat Falls. Hidden deep in the leech mountain of sitio Chinawat, this falls measure more than 30 meters high. It has a very deep and wide pool that mirrors the surrounding dense forests. It takes five to six hours of hike to get here. There are also other several waterfalls that can be found in the area.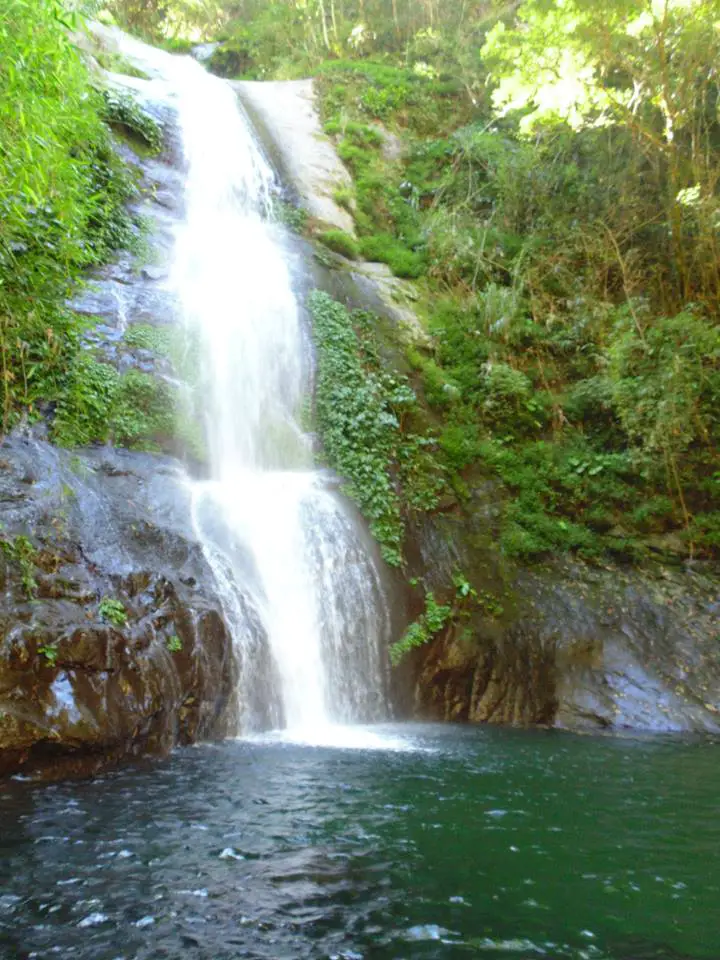 Mapesak Falls. This is a two-layered waterfall, collectively measuring more than 50 meters high. The second drop is easily accessible. It also has a very deep and greenish pool. Accordingly, a giant snake once inhabited the falls. It takes a day or more of hike along hunter's trails to get here.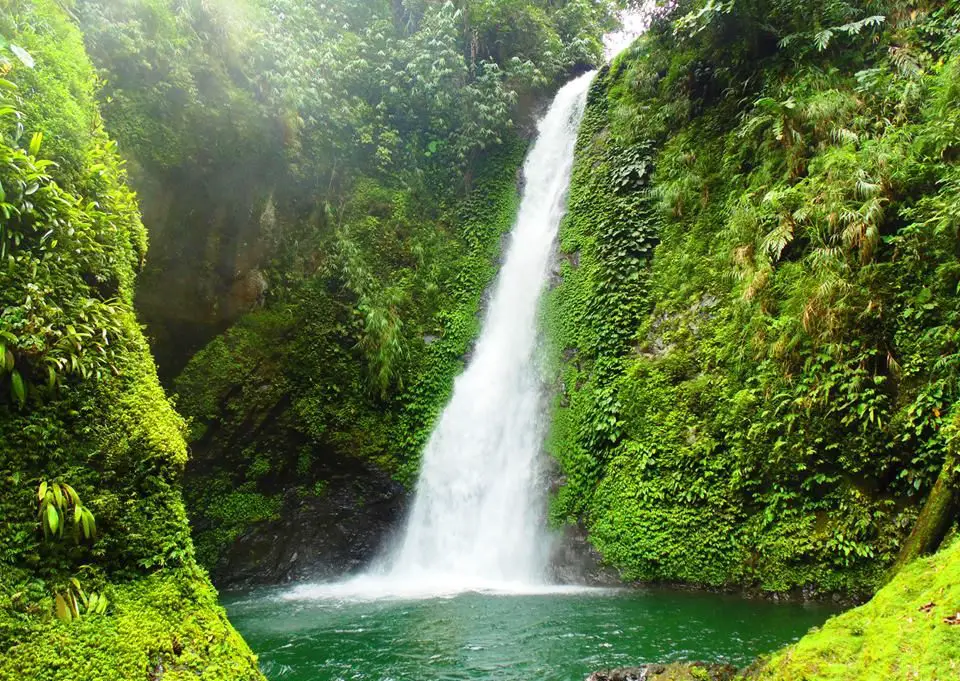 Safangun Farangtad Falls. Measuring more than 50 meters high, this waterfall has a unique appearance. It is two-layered falls, emanating from two separate brooks. It's waters come from the mossy forests of Sayang.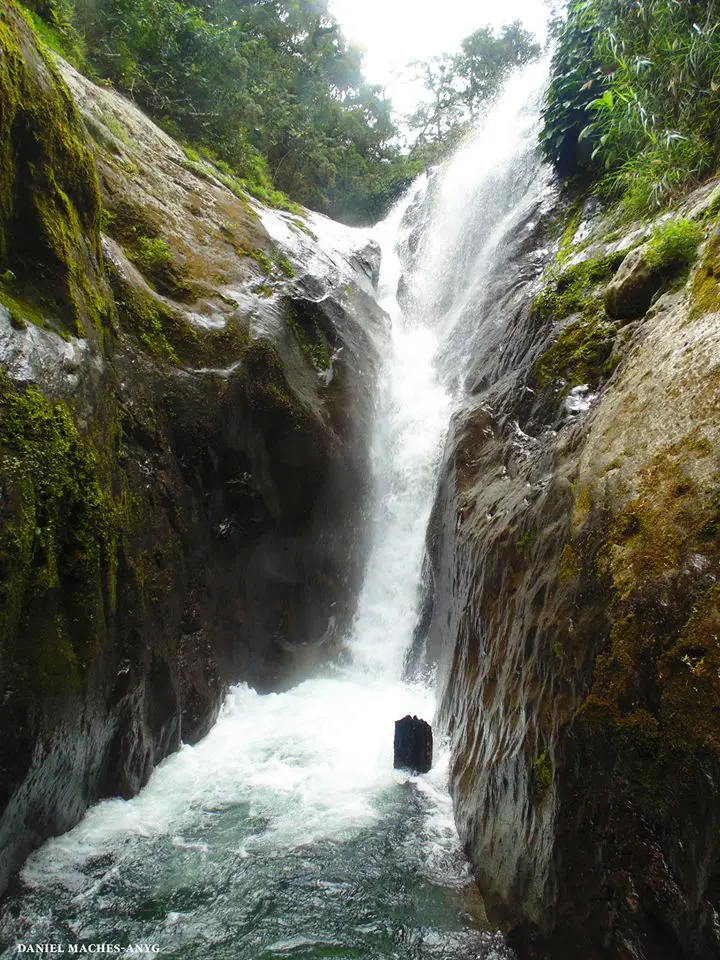 Kafiliw Twin Falls. Cascading like drizzles from the heavens, this twin beauty emanates from two separate creeks. It has a small and shallow pool with icy-cold and crystal-clear waters. On a personal note, this is one of the most beautiful waterfalls I have ever seen. It takes more than 5 to 6 hours of hike to get here.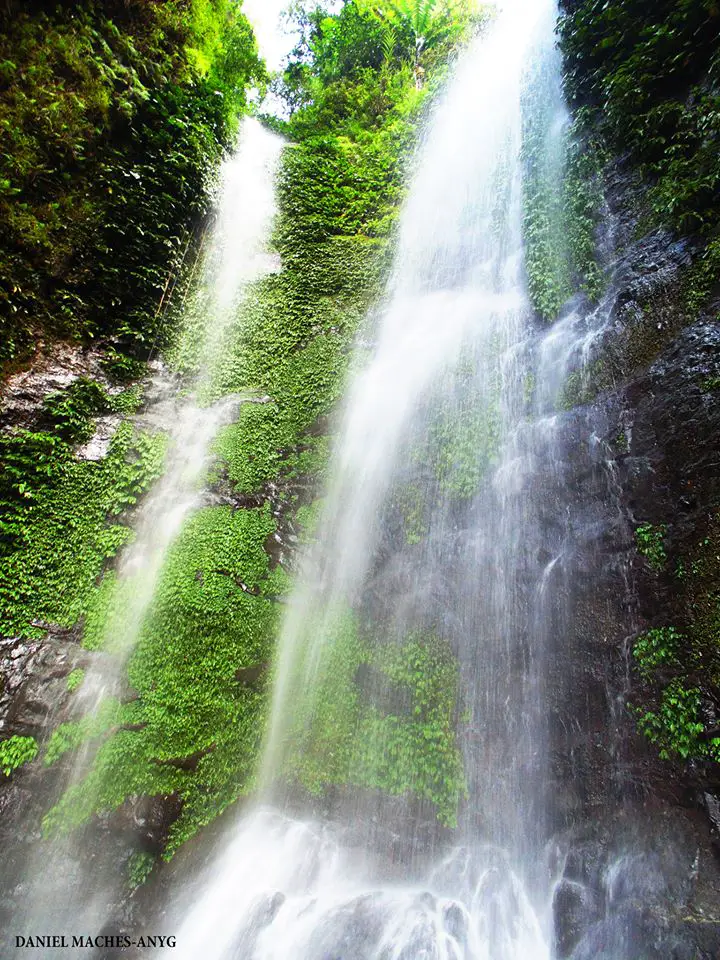 Fanat Atufan Falls. A 10-meter waterfall along the Tanudan River. It is named after a local hunter named Atufan who drowned on the same fall after attempting to grab hold of a deer caught in its swirling pool. The falls carved a long and very deep pool.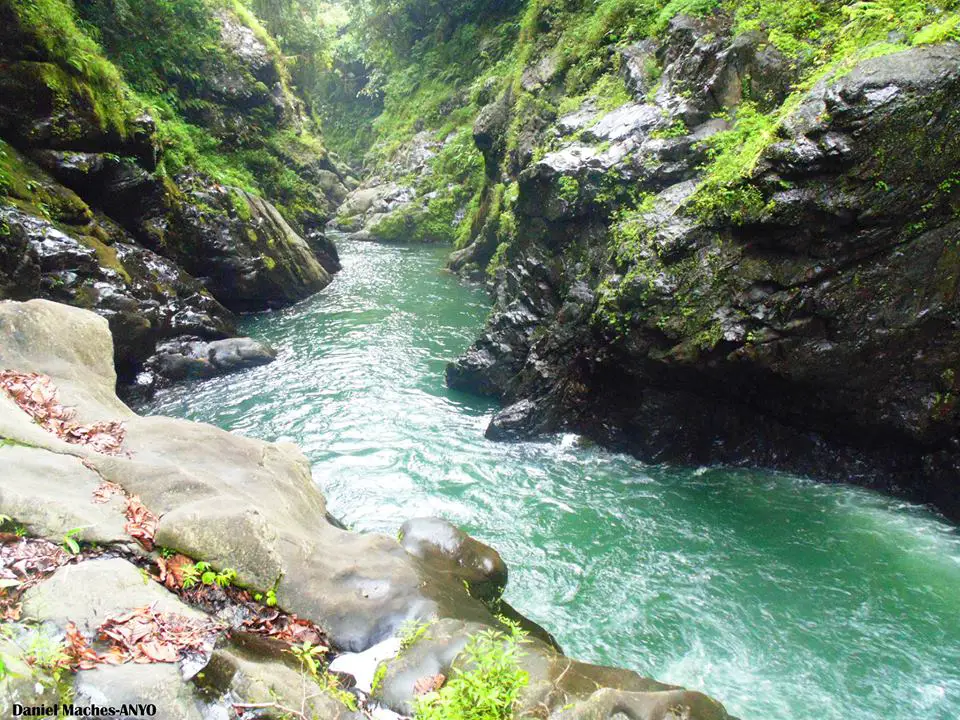 Echoing the Rich Culture of Lias, Barlig
Lias is a living cultural museum.
Even with the creeping modernization and new belief systems, the people of Lias are able to preserve much of their inherited beliefs and practices of the old. Such culture has been integral in keeping the close-knit relationship of the community members. It has been observed that with the gradual loss of culture, the people are slowly becoming disintegrated.
During the last week of April every year, the I-Lias celebrate Changyasan Festival. Changyasan festival showcases their authenticity and unity as a tribe. It has become the largest come-on and gathering of the I-Lias, even attracting those living abroad and the southern Philippines.
During the festival, indigenous games, farming rites, hunting and fishing practices are presented, allowing the younger generations to learn and experience.
Where to Stay?
There are no available lodging amenities for tourists. Of course, basic community protocol is for them to consult the barangay officials. In that way, they will be guided on where to stay and definitely, the most practical destinations to visit.
Some locals, however, would readily offer their homes ala homestay. It is inherent to the I-Lias culture to treat visitors with respect and sincere hospitality. Others would even provide free meals and drinks while sharing stories and laughter with them.
Some Important Reminders:
Lias is not yet an established tourism sites. So, don't expect amenities like eateries, hotels, or inn. But this what makes your visit there memorable and unique as you get immersed in the life of the community.
Always consult the local officials when arriving in Lias and when planning to go beyond the community premise. That is for your safety and convenience. For the I-Lias, taking care of visitors is an important priority. It's their way of showing hospitality and concern.
For a full or better appreciation of your stay and tour, be one with the community. Don't be hesitant to converse with them or listen to their stories. The locals just love to connect with new faces and share stories of meaning and laughter.
Respect community culture and protocols. In other words, refrain from uttering words or doing things that may offend the community and set social barriers. Among these include wearing mini-shorts, public display of affection (PDA), making use of obscene language, etc.
Never litter. That's basic.
If possible, buy your supplies during your stay from community stores or sources. In that way, you help boost local development.
Find a way you can conduct meaningful activities if time and resources suffice. Do something like outreach with the kids, planting trees, doing clean-up drives, etc.
There is a weak network reception in the community and only Globe is available. One would need to find a suitable location to get a better connection. Usually, the gym is a viable option.