Lake Tufob or Lake Tufub is one of the hidden wonders of Barlig, Mountain. It sits atop a mountain which locals believe is the crater of an extinct volcano. Pristine, mossy forests surround the lake, giving it a rustic and enchanting feel.
Take note, however, that the lake is not yet fully established as a tourism site. But you can still visit and enjoy the scenery. After all, it takes around five to ten minutes of hike from the road to reach the lake. The trail is also well-established.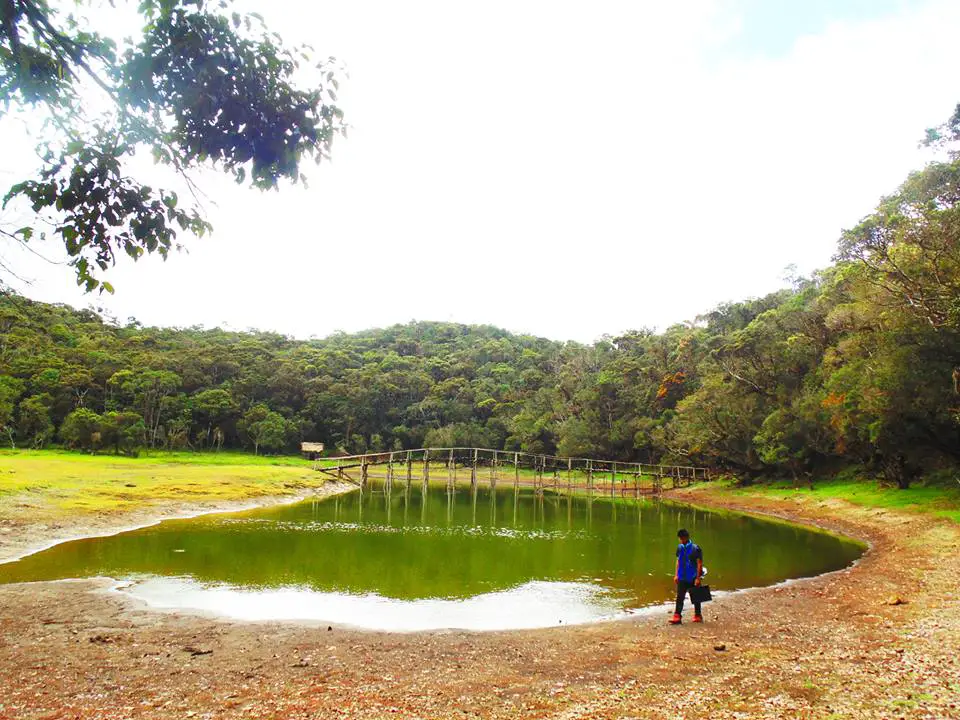 How to Get to Lake Tufob
Manila to Bontoc. You have two options.
First, take a Coda Lines bus which heads straight to Bontoc town, the capital of Mt. Province. Station is located along Edsa, Cubao. Scheduled departures are 5:00 pm, 7:30 pm, 8:00 pm, and 10:30 pm. Travel takes around 11-12 hours. Fare is Php 750 for regular while deluxe buses cost …
The second option is to ride a bus to Baguio. From Baguio, take a bus to Bontoc. Buses bound to Baguio are Victory Liner and North Genesis. They have hourly departures and both have stations in Pasay City and Cubao, Quezon City.
From Baguio you can either ride Rising Sun and GL Trans. Rising Sun is stationed along Slaughterhouse, Lower Magsaysay while GL Trans is located at Dangwa Terminal, back of Center Mall. Both have hourly departures. Travel takes around 6 hours. Regular fare is Php 212.00.
Bontoc to Barlig. There are two jeepney trip schedules namely, 1:00 pm and 2:00 pm. Travel takes 2 hours and the fare is 60 pesos.
If you were not able to catch on time or if both trips are already full, you can ride jeepney trips bound to Lias and Kadaclan, both are clusters of Barlig. But make sure to tell the driver to drop you at the Municipal Hall, located at barangay Gawana.
Preliminaries
Before proceeding to any tourist spot in Barlig, make sure to register at the Tourism Office at the Municipal Hall in Gawana. Fees depend on the sites you plan to visit or on the tour packages you choose.
For Lake Tufub, the overall fee is Php 500.00. That includes barangay fee and tour guide fee. The Tourism Office will also take charge of coordinating with a vehicle to take you to the lake. That is unless of course, if you have your own service.
Lake Tufob is located at sitio Chatol in barangay Lingoy. It takes 20 minutes of ride to get to the jump-off point from the Municipal Building. From the road, hike for some five to ten minutes before finally catching sight of Lake Tufub.
Behold the Beauty of Lake Tufob
Lake Tufub lies peacefully atop Mt. Puguis. According to the locals, this is an extinct volcano as evidenced by the presence of hot springs nearby.
Dense mossy forests cover the whole mountain and these give the lake a rustic view and atmosphere. From time to time, you can spot different flowering species such as orchid around the lake.
Though it would be most convenient to visit here during summer, the best view of Lake Tufob would be during the rainy months. During these periods, the lake is filled to capacity. Mists also frequently appear and envelop the lake, casting a dramatic view.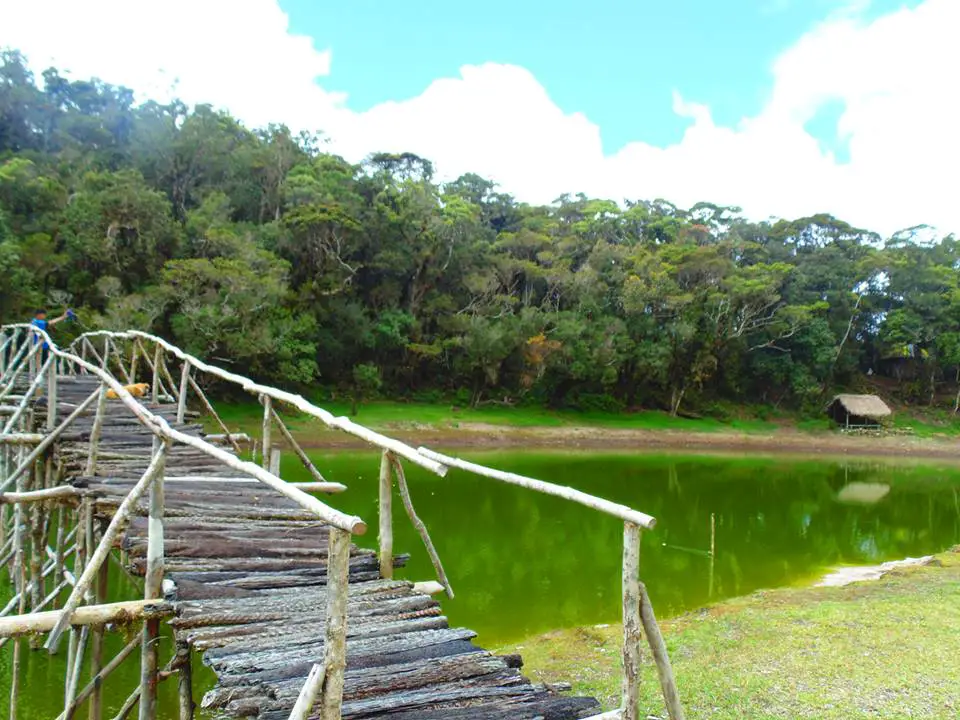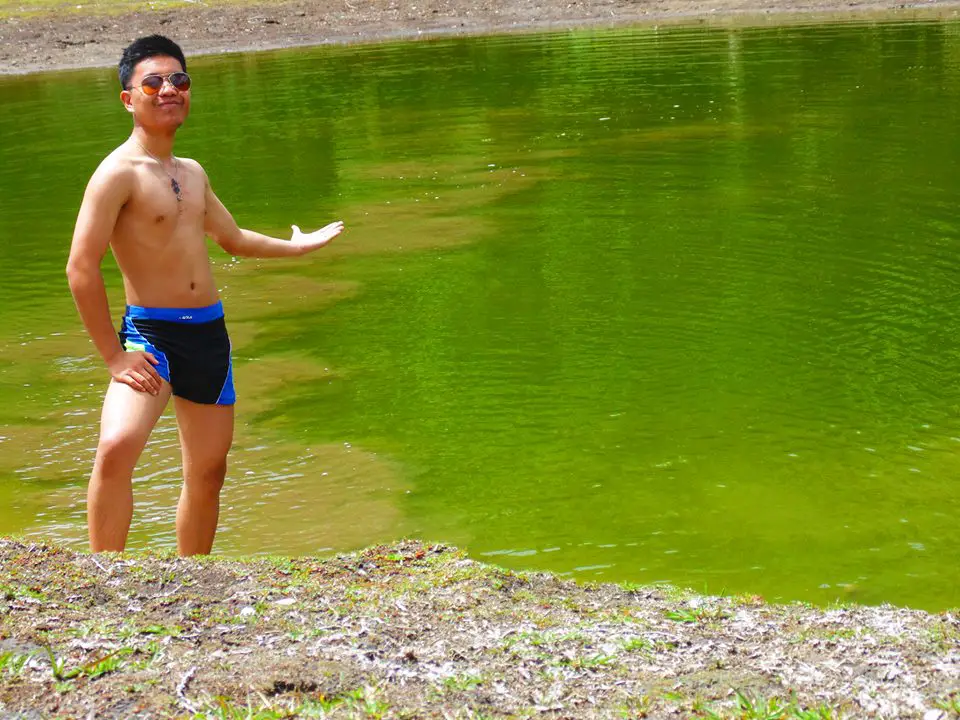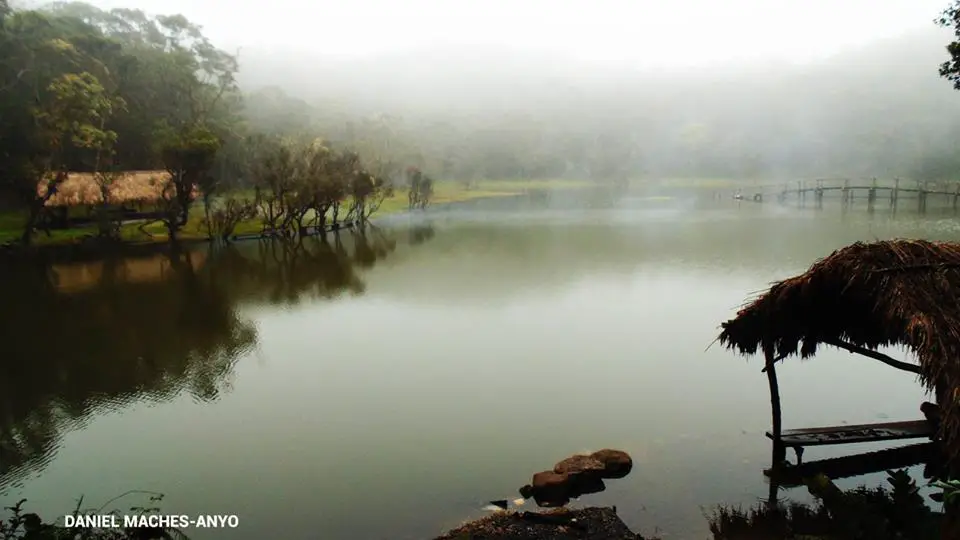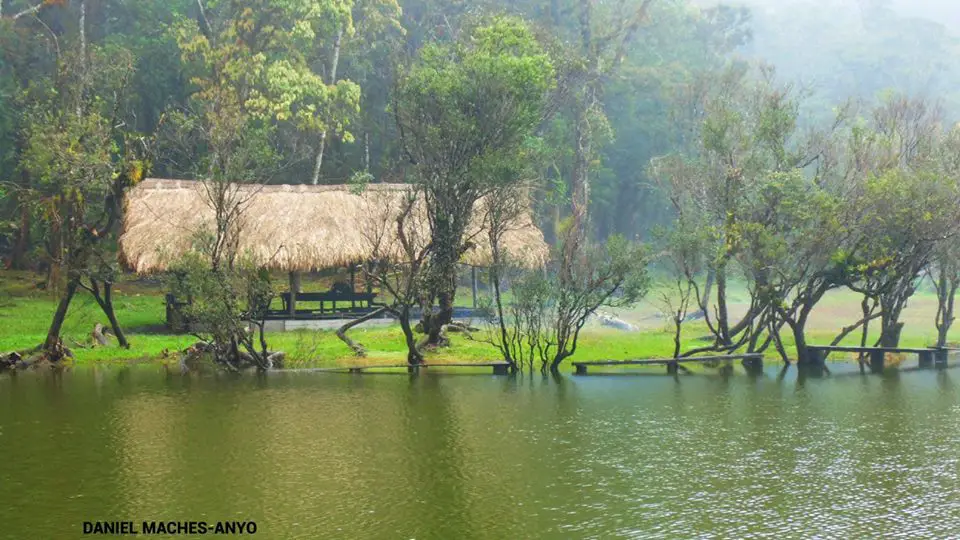 Untold Stories of Lake Tufob
For the locals of Barlig, unseen deities and spirits guard the lake. That is why they consider it sacred. In the past, only a few go near the lake out of fear. Some would even offer sacrifices to appease the spirits.
One story tells of a local tourist who forgot her bag along the lake. When she went back to retrieve it, she was surprised to see that it's gone! She surmised that the spirits have taken it.
Sustaining Lake Tufob
Recently, there have been issues regarding Lake Tufub. Some locals claim that they own the lake. A road has also been constructed, damaging mossy forests. That is why some locals lament that Lake Tufub is no longer as beautiful as it was in the past.
Lake Tufob, as a body of water, is supposed to be communally-owned by the community, not just by one person. It is a natural wonder that every Barlig echoes with pride. Thus, it should be well-taken care of.
I just hope that the local government will take consistent actions to solve protect the lake and the surrounding mossy forests. To do so, guidelines must be created and strictly enforced.
I also noticed litters such as junk food packaging, plastics, and bottles. Rules on proper waste disposal must then be put in place.
Extra Sights to See
Aside from visiting Lake Tufub alone, you can sidetrip to nearby spots as part of the tour package. Here are some of them.
Mornang Hot Spring. From Lake Tufob, it takes around 20-30 minutes of walk to get here. It is one of several hot springs found around Mt. Puguis and is most accessible. A small-sized pool has been created to contain the thermal waters. A hose channel these from the source to the pool. There is also a shade where you can cook your food or do a picnic. Soak in the pool as you gaze at two thermal waterfalls and surrounding forests.
Mornang Falls. Just a few meters from the hot spring, Mornang Falls cascades like heavenly drizzles. It measures around 20 meters high and has a small and shallow catchbasin. Here you can position yourself while letting the cascades caress you. The waters are icy-cold and offer invigoration. They emanate from mossy forests upstream.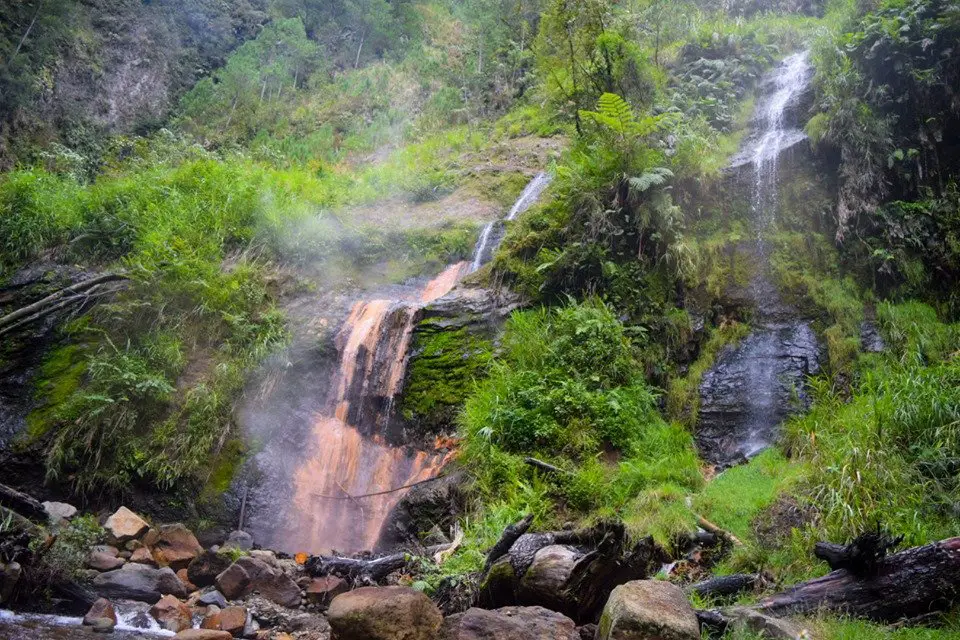 According to the locals, the presence of hot springs around Mt. Puguis proves that it is an extinct volcano.
Siblaw Taraw. Siblaw Taraw is a lake of enchantment. At first sight, it does not seem like a lake because thick mosses cover it. But under these mosses are tons of freshwater. Beautiful forests of pygmy trees surround the lake. To get here, one needs to hike for more or less two hours from the national highway at sitio Pennantiw, still part of barangay Lingoy. There are interesting stories about Siblaw Taraw especially on how it got its name.
For your information needs:
If you need further information that may help in setting up your itinerary to Lake Tufob, simply ask them in the comment section below. You can also message us on our facebook page namely, Daniel's Eco-Travels. I will be more than glad and willing to answer them whenever I can:)
You may also message the tourism office on their Facebook page called, Barlig Tourism. Or contact Ms. Jansen Focad, Tourism Officer, through her no: 09264004717.