Benguet State University (BSU) in La Trinidad prides itself as the prime agricultural institution of the Cordillera region. Since its founding in 1916, it has consistently produced generations of graduates who are now exemplary models in their own fields, from the local to the international level.
Today, the Benguet State University continues to expand its reach and services aligned with its four-fold functions namely; academics, research, production, research, and extension.
However, beyond its plausible feat, did you know that Benguet State University does offer interesting sights to see. Yes, my four years of study here has taken me to some destinations worth seeing.
Now, here are some of them. By the way, you can visit these in just a day or less!
Places to See in Benguet State University
1. Shimamura Park
This is within the main campus so you won't have major hassles getting here. It is actually a favorite hangout of friends and families especially during weekends because of the pleasant surrounding. Coffee shrubs and pine trees surround it. Oh, beautiful flowers are all around.
2. Benguet State University's IHFSA
IHFSA means Institute of Highland Farming Systems and Agroforestry. 
If you want to learn about sustainable farming systems and practices, this is the place to go. This center showcases various forms of agroforestry, good agricultural practices (GAP), organic farming, as well as biodiversity and ecotourism development.
Here, you can find rows of coffee shrubs grown under beautiful pine trees, citrus groves, and temperate vegetable gardens. There is also a mini-zoo, housing both wild and domestic animals.
To get here, you need to ride a jeep bound to Longlong, Puguis. This is stationed at the La Trinidad Public Market in Km 5. Don't forget to tell the driver to drop you by the gate of IHFSA.
3. Strawberry Farm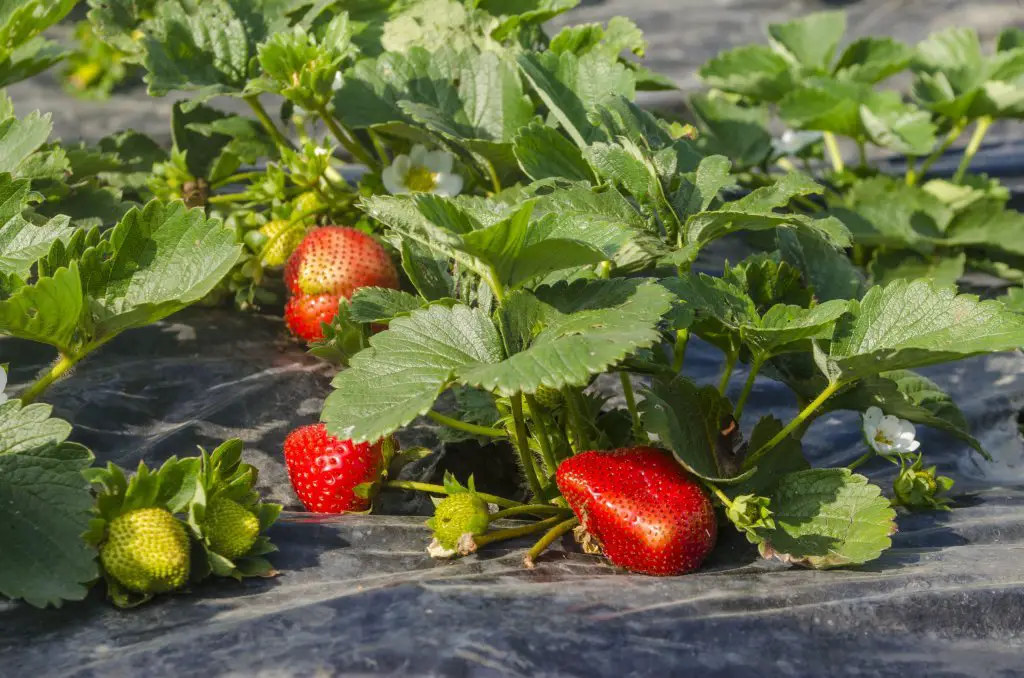 Without a doubt, Strawberry Farm is the most popular tourist spot in La Trinidad. And yes, it is within Benguet State University's jurisdiction. Basically, the farmers are just renting their space to grow these iconic strawberries. A favorite activity here is strawberry picking.
Aside from strawberries, different types of highland vegetables are also grown. Among these are cabbage, lettuce, broccoli, beans, and spring onion. It's like a field of salad.
The BSU Orchidarium has also been moved here. And if you are looking for souvenirs, there are numerous stalls selling various options such as wines, snacks, soft brooms, shirts, and processed strawberries.
4. Benguet State University Oval
If you love jogging, this is the place for you. It is adjacent to the BSU gymnasium and the basketball court. Oh, how I'd love strolling or jogging around here during the early morning while relishing the fresh and chilly air.
5. Benguet Agri-Pinoy Trading Center
Benguet is the country's top producer of temperate vegetable. And this newly-constructed facility provides local farmers the opportunity to directly sell their products to customers.
It has modern buildings and wide spaces. And yes, it is just some stones throw away from Strawberry Farm.
6. Marketing and Souvenir Center
If you are looking for locally-made products as well as healthy options, do check this place out. Some of the products are made by Benguet State University's facilities while others are sourced from community-based organizations. Therefore, if you come and buy here, you are promoting healthy living and local development.
Here, you can find wines, snacks, coffee, bread, tea, honey, and so much more. You have a variety to choose from. Even better, the prices are mostly budget-friendly.
7. BSU Museum
Want to travel back to Benguet State University's old times?
Then, do visit this place. It has a significant collection of pictures depicting the history of BSU. Moreover, there is an array of Cordilleran artifacts and materials that would give you a sneak peek of the rich culture of the people.
Interestingly, the museum building itself has a story of its own. It used to be a principal's cottage. It is in fact, one of the oldest buildings left in BSU.
Guess what? There is no entrance fee.
8. Centennial Park
Benguet State University is now more than 100 years old!
To recognize that, the centennial park was established. It lies near the Administration Building and the main gate. If you happen to walk by BSU, do check this out.
Aside from telling the story of BSU, the park seeks to promote technological innovations and to serve as a venue for outdoor activities. A big marker sits on the park, commemorating BSU's 100 years of fruitful existence.
For your Information:
If you need more information that can help you in setting your itinerary to Benguet State University, simply ask them in the comment section below.
You can also message us on our Facebook page, Daniel's Eco-Travels. I will be more than glad and willing to help you with the answers whenever I can.