If there is one tourist spot in Baguio City which etched me with fun-filled childhood memories, that would be Burnham Park.
Whenever I and my family would set off for a vacation to this highland metropolis, my mind wanders in anticipation of what this popular destination has to offer.
Burnham Park is arguably one of Baguio City's iconic and most frequented attractions. Located within the city center, the park offers various recreational come-on.
Whether you are traveling solo or with family, you should not miss visiting Burnham Park.
Burnham Park Entrance Fee: None
Burnham Park Address: Jose Abad Santos Dr, Baguio, 2600 Benguet
How to Get to Burnham Park
Getting to Burnham Park from Manila is pretty much easy.
From Manila, take buses bound to Baguio. There are several bus companies plying the road to the city. However, I would recommend Victory Liner since it has hourly departures. It has stations at Cubao, Quezon City, and Pasay City. You can also do online booking.
Regular fare from Manila to Baguio is 485 pesos. If you take first-class buses, fare is 800 pesos.
Travel time takes five to six hours. For more helpful information on how to reach Baguio from Manila, read this comprehensive guide.
Upon reaching Baguio City, you can stroll your way to Burnham Park since the Victory Liner station is just some 20 to 30 minutes of a hike away. Just make sure you're not carrying a lot of baggage though for you to enjoy the walk. Ask passersby around to give you directions.
If not, you can just ride a taxi or book a Grab towards the park. It is just a few minutes of ride and fare should be less than a hundred pesos.
What to See at Burnham Park
Burnham Park is a one-stop destination for a variety of recreational sights and activities. Though it is currently privatized, there is no entrance fee.
To give you a historical background, the park is named after an American architect named Daniel Hudson Burnham. Baguio was then chosen by the Americans as a retreat area due to its cool and fresh climate. No wonder why much of the city's features showcase American designs.
Without further ado, let me now walk you to the sights in Burnham Park.
1. Burnham Lake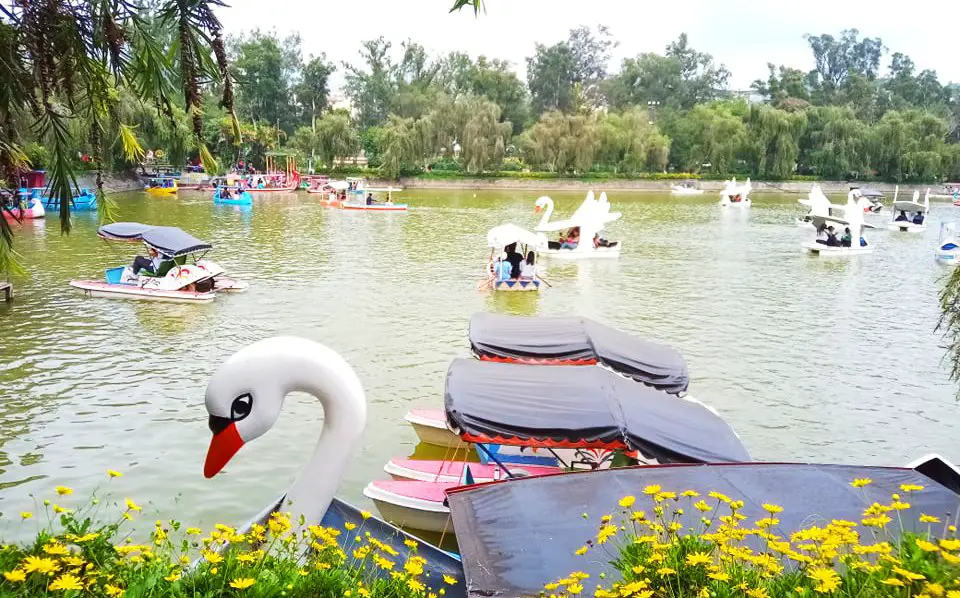 Located at the heart of Burnham Park, this century-old and man-made lake speaks for the park itself. It is one of Baguio City's picturesque destinations.
Boating is a favorite activity here and there are a variety of boats to choose from. Renting a boat for 30 minutes is 150 pesos. Just make sure you know how to paddle.
If not, you may ask for a boat staff to paddle for you. Interestingly, fish species such as tilapia, carp, and koi thrive here.
2. Igorot Park
A favorite hangout among the locals, this is a smaller park within Burnham Park. Chess is a common activity here since the early 1980s. It is also a suited rendezvous' spot.
What makes this park interesting is a huge statue of some of the major Cordilleran ethnic groups such as the Ibalois, Kan-kanaey, Bontocs, Ifugaos, and the I-Kalingas.
3. Ibaloy Park (Avong Ibaloi Heritage Garden)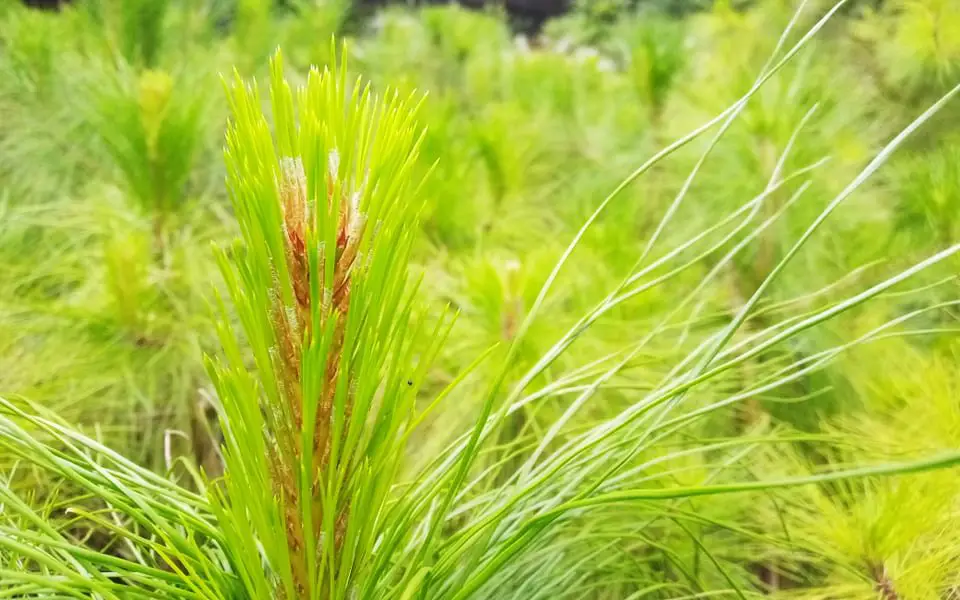 Designated as a heritage site by the local authorities in 2010, this section of Burnham Park aims to preserve the rich culture of the Ibaloi tribe, the dominant and original inhabitants of Baguio City.
Here, you can also find various flora species such as orchids, pines, vines, bamboos, etc. It is just alongside the Burnham Orchidarium. During special occasions, indigenous activities are done here.
4. Rose Garden
This is a newly-constructed portion of Burnham Park located near its northern entrance. Here, you can find rows of white and pink roses planted on elevated platforms.
There is also a small amphitheater at the center and dancing fountains emerge during the late afternoon.
The bust of Daniel Burnham also stands here. Just some meters away from this site is a small version of Rizal Park and further upwards is the Baguio City Hall.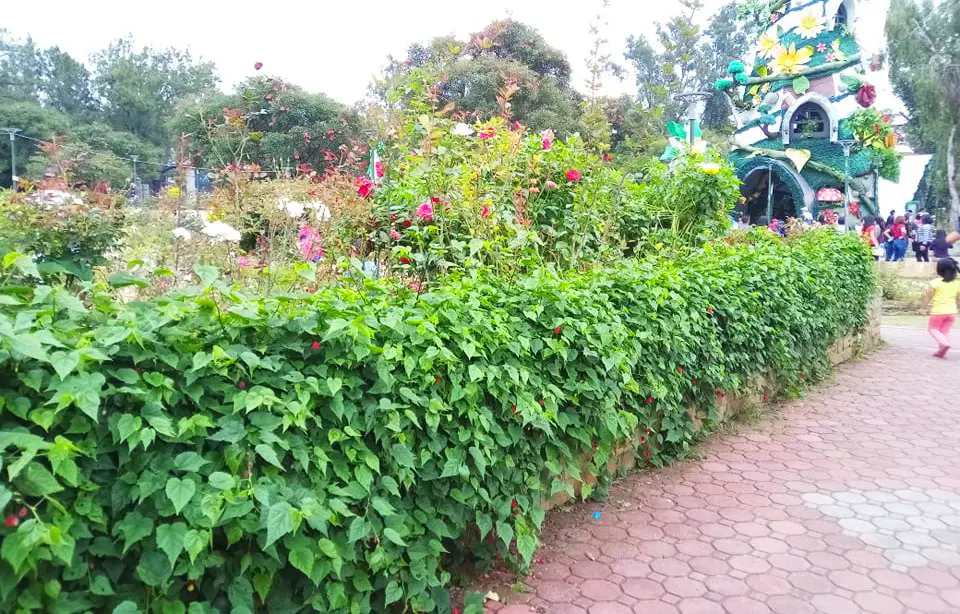 5. Japanese Peace Tower
This was established by the Lion's Club and the Japanese government. Historically, the Japanese invaded Baguio during World War II.
From what I understood, this tower represents friendship and reconciliation between the city and Japan. This is also near Sunshine Park and is a common hangout especially among students. Towering pine trees surround the area.
6. Children's Playground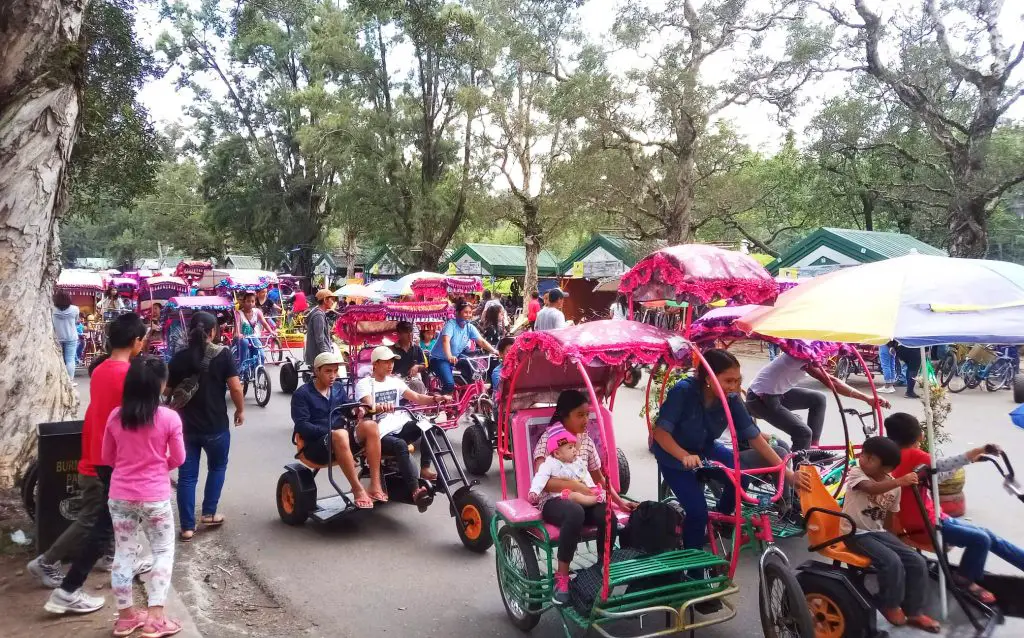 For the young and the feeling young, this is an ideal retreat. Different activities such as swings, hammocks, slides, glides, and rides can be done here. Biking is another popular recreation.
Bikes can be rented at 50-75 pesos for 30 minutes. If you wanna try this, I would suggest that you do it early morning. During the afternoon, the biking lane becomes overcrowded. And that doesn't sound fun, right?
7. Burnham Orchidarium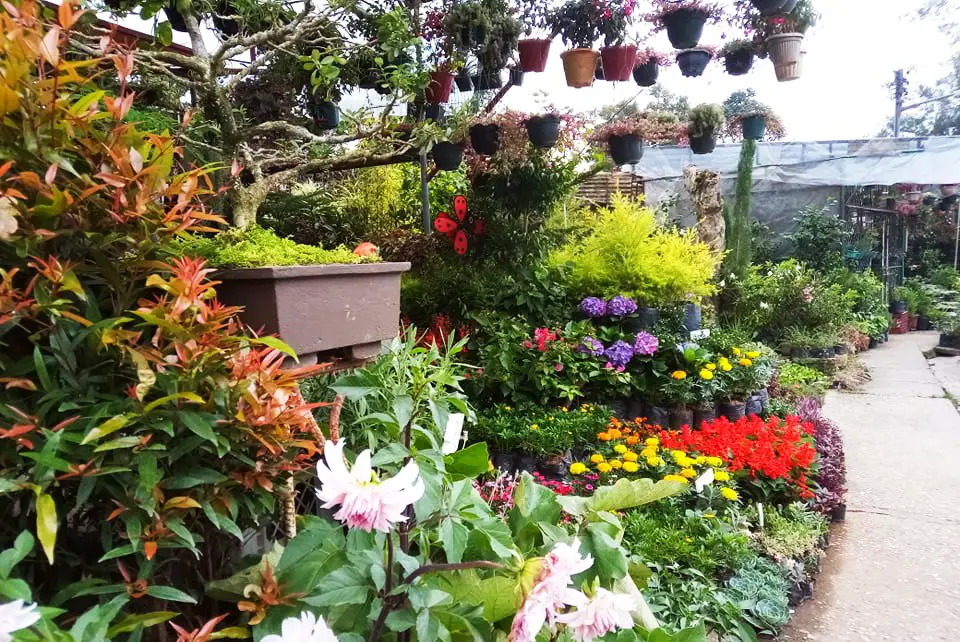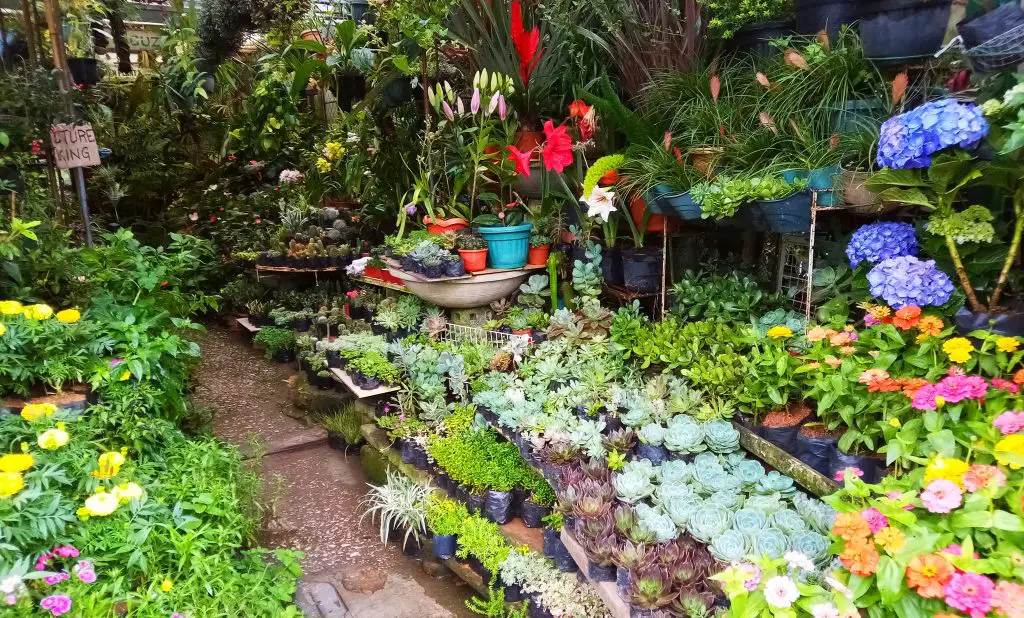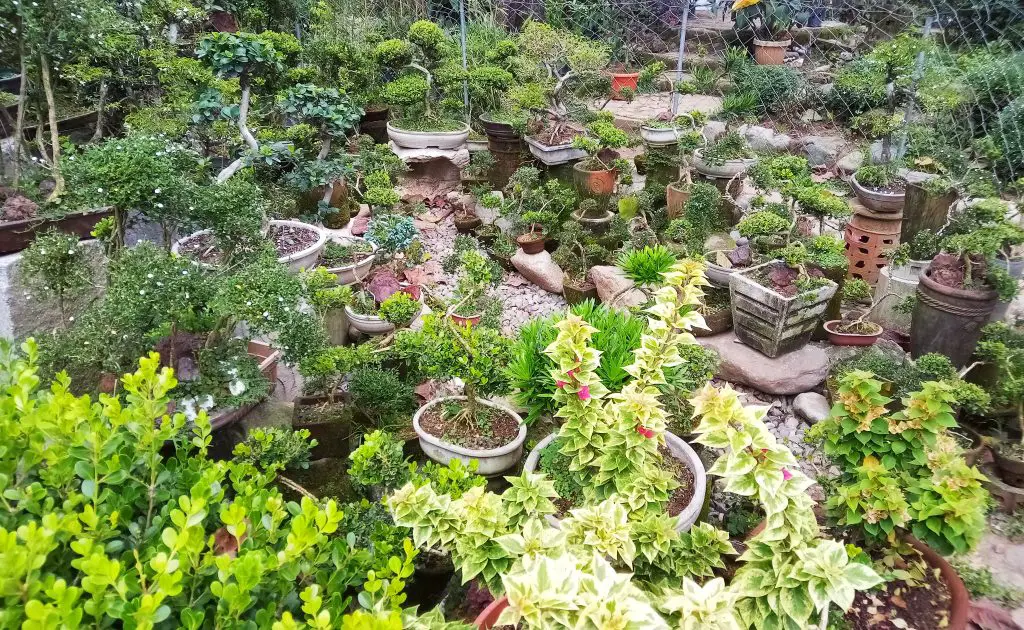 If you are looking for exotic souvenirs, this is the place for you. Various species of orchids and other flowering ornamental are sold here at a relatively cheaper price.
If your budget falls short, you can just wander around and appreciate the beauty of this flora for free! Simply being here gives you a fresh and rejuvenating outlook of the city.
8. Sunshine Park
This is a favorite hangout among students. Its located between the University of the Cordillera, UP Baguio, and the Baguio City National High School.
It is also near the Baguio Museum where you can get a glimpse of the diverse culture of the Igorot folks. Sunshine Park is surrounded by trees, making it a suitable place for relaxation, especially during the early morning.
9. Melvin Jones Grandstand
A historical destination, this is where Pope John Paul II celebrated a mass during his visit to Baguio City in 1981.
The grandstand stands adjacent to an open field which serves as a venue for football games, concerts, parades, and other activities. The famous Baguio night market is also adjacent to the grandstand.
10. Athletic Bowl
Athletic bowl showcases grand activities in Baguio City including the famous Panagbenga Festival.
As the name denotes, this also serves as a venue for athletic events such as track and field, archery, etc. There is also a nursery where the park officials nurture seedlings.
11. Skating Rink
Yes, you've read it right! You can do skating at Burnham Park! This used to be a free space for such activity.
However, skates are now being rented. Other activities here are bump cars, arcade games, and rides. Getting hungry? Don't worry. There are food stalls all around.
12. Picnic Groves
Burnham Park is a suited place for a family picnic or recreation. Several picnic groves can be found. You can actually set up your tent here and have a family meal. Common sports such as volleyball and badminton can be also be done here.
13. Pine Trees of the World
You must not have heard about this before. But if you are looking for a perfect place to commune with nature, you should find your way here. It will definitely give you a picture of what Baguio must have been before buildings dominated the landscape.
This place is meant to showcase different pine species of the world. However, only a few species survive and most of these are Benguet pines. Still, pine-scented atmosphere and the constant chirping of birds make this destination soul-relieving.
Just ask local authorities or the tourist information center for information since this is located in a secluded area.
Where to Eat at Burnham Park?
There are numerous eateries and restaurants within and near Burnham Park. Most of these offer budget-friendly meals with various specialty options.
All around the park, there are stalls and stands selling street foods and famous Filipino treats such as the mouthwatering "binagoongang manga."
Besides, there are also high-end restaurants all around the corner if you are in for a fancier option. Yes, you won't get hungry while you're here in Burnham Park.
Anyways, here are some of the resto which I personally recommend for good reasons.
Good Taste. You can't have a complete Baguio experience without dining on this superb resto. They serve sumptuous and mouthwatering meals at relatively lower prices. For just 99 pesos, you can have a meal that is good for two.
Will Cafe
The Ganza
Cafe by the Ruins
Where to Stay near Burnham Park?
Hotels, inns, and other lodging amenities can be found near and/or around Burnham Park. Most of these, however, entail hefty costs.
Tips and Reminders:
Never litter. There are designated trash bins around Burnham Park.
Don't pick up flowers or trample on them. These are for your eyes only.
If you have kids, always have your eyes on them. There have been incidents of kids getting lost here.
If I were you, I would buy from local vendors to help in their livelihood.
Don't forget to have fun!
For more Information
If you need further information that may help in setting up your itinerary to Burnham Park in Baguio City, simply ask them in the comment section below.
Related Articles: