Here is your complete DIY travel guide to Wright Park Baguio City, a stone's throw away from The Mansion.
Wright Park is one of the top Baguio tourist spots. It's here where you can ride horse ala cowboys or cowgirls. It's also an ideal site to unwind and just enjoy the pristine views of pine forests and flower gardens.
The good thing about it? It's just a few minutes' walk from The Mansion, Botanical Garden, and Teacher's Camp.
I and my buddy Neo visited it after having a sumptuous lunch at a nearby hotel and exploring Botanical Garden.
We simply wanted to unwind and enjoy the rustic sceneries, especially that for the longest time, we haven't been hiking to the mountains. At least, Wright Park could hopefully give us a little bit of thrill and adventure.
Quick Facts
Location/Jump-off: Leonard Wood, Baguio City
Entrance Fee: None
Things to Do: Ride a Pony, Walk on Pine Forest, Wear native Attires, Sightseeing
How to Get to Wright Park Baguio
To get to Wright Park Baguio, here are the options to take.
Option I
Ride any of the jeeps bound to Mines View Park, and Pacdal. These also traverse the road passing through The Mansion, Teacher's Camp, and Botanical Garden.
Fare is Php 10 and travel times take 10-15 minutes, depending on traffic conditions. Don't forget to tell the driver to drop you off, Wright Park.
Option II
From any point in Baguio City, ride a taxi or book a Grab. For the taxi, just tell the driver that you're headed to Wright Park and surely, he knows how to take you there. If you're coming from Baguio district, fare should be Php 80 to Php 100.
Option III
This is what I'd like to do in the future. The local authorities are actually encouraging tourists to walk their way to the different tourist spots in Baguio. I've seen signage at Wright Park showing the number of calories you will lose if you walk.
If you're an experienced mountain hiker, walking to Baguio's destinations is just as easy as pie.
Plus, you'll get to see other sights. From Baguio City center, it will take you 30 minutes to an hour to reach Wright Park. You can also jog your way if you want.
What to See/Do at Wright Park Baguio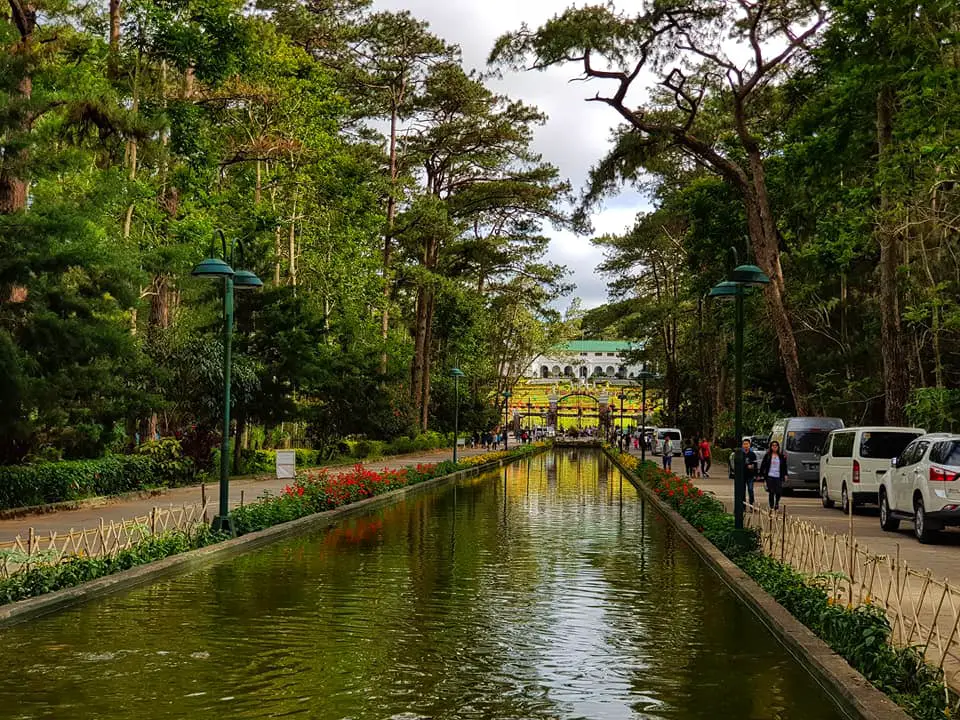 Here are some of the favorite activities you can do here.
Ride a Pony
There are around 200 horses in Wright Park and you can ride one of these to stroll around the park. I am not really fond though horseback riding for commercial purposes and hopefully, the horses are properly being taken care of.
Rent for a horse is Php 300 per hour and Php 200 for 30 minutes. You can also request the staff to train you on how to properly ride a horse.
Moreover, there are horses available which you can rent and take out along South Drive, Mines View Park, and Outlook Drive.
Wear Igorot Traditional Costumes
The different Igorot tribes are known for their colorful and hand-woven attires. You can wear some of these and taking pictures.
Did you know? The colors and figures used in Igorot attire have meanings and symbolism. That's something you can ask from the staff when you're here.
For just Php 20, you can take as many pictures as you want while wearing native attire.
Walk on Pine Forest
Lush pine forests surround Wright Park. You can walk around as you enjoy the view of towering pine trees and smell their invigorating fragrance. If you're lucky, you'll catch sight of endemic bird species and blooming flowers. The pine forest is an ideal site to experience the healing effects of nature and to just escape the bustles of daily realities.
Enjoy the Pool of Pines
Wright Park's iconic landmark is the so-called Pool of Pines. It's like a rectangular lake in the middle of pine trees. Flowers of different kinds such as roses surround the pool. The pool's waters are green, reflecting the verdant vegetation. You'll surely love shooting Instagram-worthy photos here.
Check out The Mansion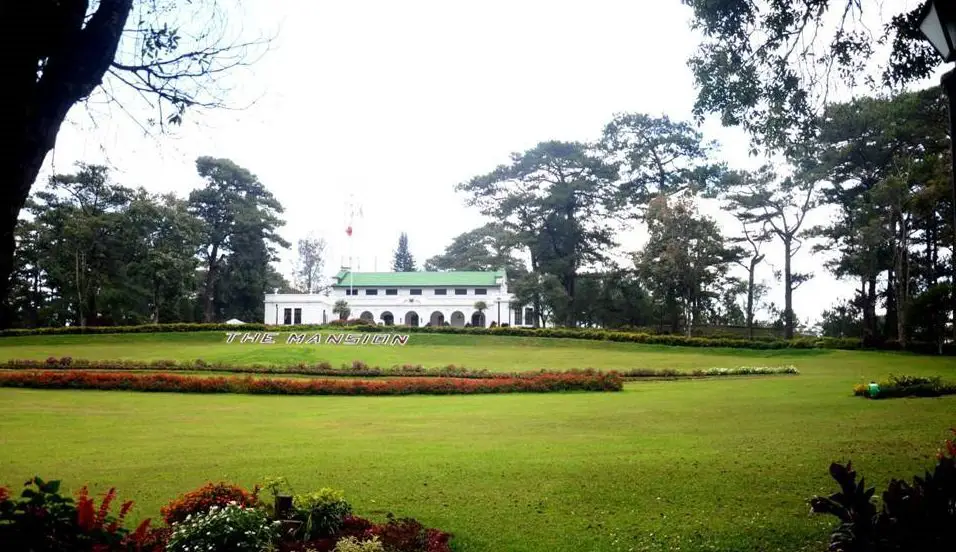 Wright Park and The Mansion are just a few meters from each other. If you reach the Pool of Pines, you'll notice a distinct landmark at the end which is The Mansion.
Aside from gazing at its American-style architecture, you can also check out a museum inside. The Mansion is the official summer residence of the President of the Philippines.
Take Pictures with the Local Elders
Just like in Botanical Garden, you can also have pictures with Igorot elders in their traditional attires. Although I'm not really a fan of this because it somehow pictures the selling of our culture, at least, you'll just have to share fun and conversation with the elders.
Ask them to share stories or folktales about where they came from. Or you can also them about local histories. That would make your encounter with them even more meaningful and learning-filled.
Fee is Php 10 per person.
Buy Igorot Handicrafts for Souvenir
If you happen to chance by some local peddlers, you can buy native handicrafts in front of The Mansion. The Igorots are known for their weaving and handicraft skills using locally-available materials.
I'm an Igorot myself and I do buy native handicrafts not merely for keeps but to support the local livelihood and industry.
A Brief History of Wright Park
Wright Park is one of the recreational areas developed by the Americans. It is named after Governor Luke Edward Wright who served as the city's governor-general from 1906 to 1909. Because of the ideal landscape, horse-riding was introduced as one of the prime activities here. Although there are other venues for horses in Baguio, this remains the most popular.
Tips and Reminders
Don't leave Wright Park Baguio City without trying the famous strawberry taho.
For those who intend to take a pony to other tourist spots such as Mines View, do agree with the hourly charge first.
Don't hesitate to buy a souvenir or other local items. That's is how you help the local economy.
Refrain from littering. Let us help in keeping Wright Park clean and green.
Avoid picking flowers. They are for your eyes only.