Looking for a daunting mountain to hike these holidays? Check out Mt Makiling, one of the most popular peaks in the Philippines.
Also known as the Mount Makiling Forest Reserve, Mt Makiling is not only a fabled mountain but a wildlife sanctuary of endangered species. It's famous as an ecological and wildlife reserve.
It was a spur of a moment decision when I decided to hike Mt Makiling during Independence Day. Good thing, a friend who is quite familiar with the mountain agreed to come with me.
My friend is working at the University of the Philippines in Los Banos (UPLB), Laguna. This is one of the jump-off points to Mount Makiling. The other commences from Santo Tomas, Batangas.
Well, I chose the former.
Mt Makiling, a dormant volcano, plays a popular role in Philippine mythology. It is named after a maiden spirit named Makiling. Makiling is said to guard the mountain, and modern sightings of her have been reported. It is an Mt Makiling story one should hear.
Mt Makiling stands at more than 1090 MASL. It is definitely among the places you should go to when your wanderlust strikes. After all, it's very much accessible from Metro Manila.
This is also suited for beginners. And guess what? There is no need for a guide. However, it is advised that you get one if you are new to hiking.
Mt Makiling Location: Between Laguna province & Batangas
Entrance Fee: Php 10 per person
Alternative Jump-Off: Sto. Tomas, Batangas
Estimated Time for Hiking: 4-6 hours
Difficulty: 4/9, Minor Climb
Special Features: Rafflesia, Mossy Forests, Dipterocarp forests
Mt. Makiling Hike Traverse: Santo Tomas, Batangas to UP Los Banos, Laguna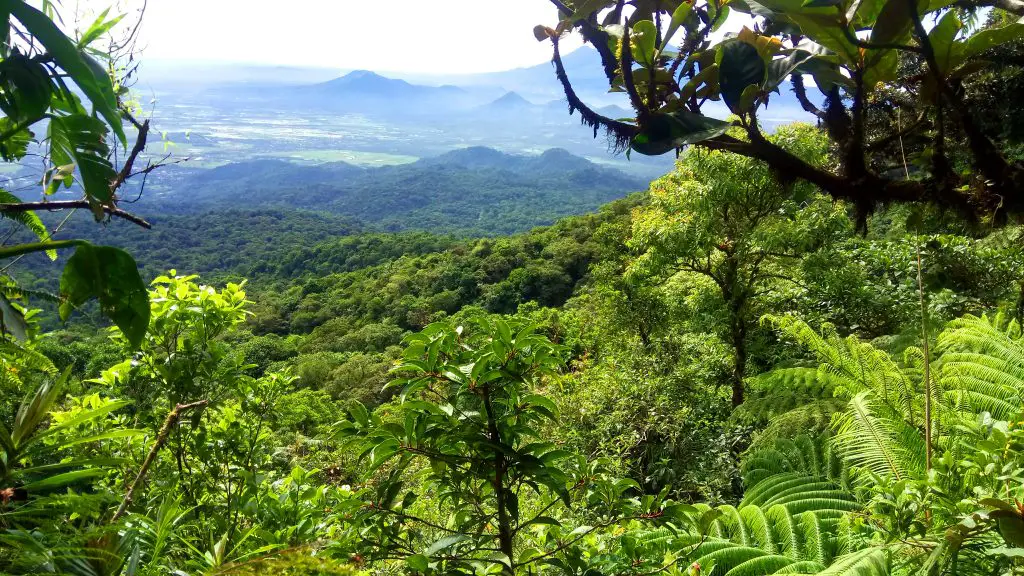 READ: Mt Amuyao (Your Complete DIY Travel Guide)
How to Get to Mt Makiling
Two trail-heads are leading to Mt Makiling, which are:
Option 1 (Via UPLB trail). Ride an HM Transport bus bound to Sta. Cruz, Laguna. The station is along Mary Land Street in Cubao, Quezon City. That is just along EDSA. There are hourly bus departures.
Don't forget to tell the driver to drop you by Olivarez Mall/Plaza at Los Banos. Travel time from Cubao to Los Banos takes two hours. But if you chance on heavy traffic, it would take four to five hours. Regular fare is 117 pesos.
Upon dropping by Olivarez Mall, proceed to the other side of the street. There, wait for a jeep that passes by the UPLB College of Forestry. Stop there and start hiking towards Mt Makiling gate.
There, you will have to register and pay the entrance fee of 20 pesos each. You can also ask for a guide here.
Option 2 (Via Sto. Tomas, Batangas Trail). Ride a bus passing by Santo Tomas. The station is near LRT-Buendia. Fare is 114 pesos. Drop by Brgy. San Miguel in Batangas.
Proceed to the registration area and pay 20 pesos per person. Note: this is for the Palanggana (West) Trail.
You can also opt for the Sipit (East) Trail.
Both trails from Sto. Tomas are far more challenging than the UPLB trail. These are only recommended for experienced hikers. A guide is required. In the past, fatal incidents happened.
READ: Mt Kupapey Complete DIY Travel Guide
Trailing to Mt Makiling via UPLB Trail
From the registration booth, my friend and I then commenced our way to the peak. That was around 5:30 am. Take note. There are 30 stations all the way to Mt Makiling's summit (called Peak 2).
For two hours, we trailed on a paved road. If you reach Station 7, there are stores and buko (coconut) stalls where you can take a break and sip refreshments. Mount Makiling recreation center is also located near here.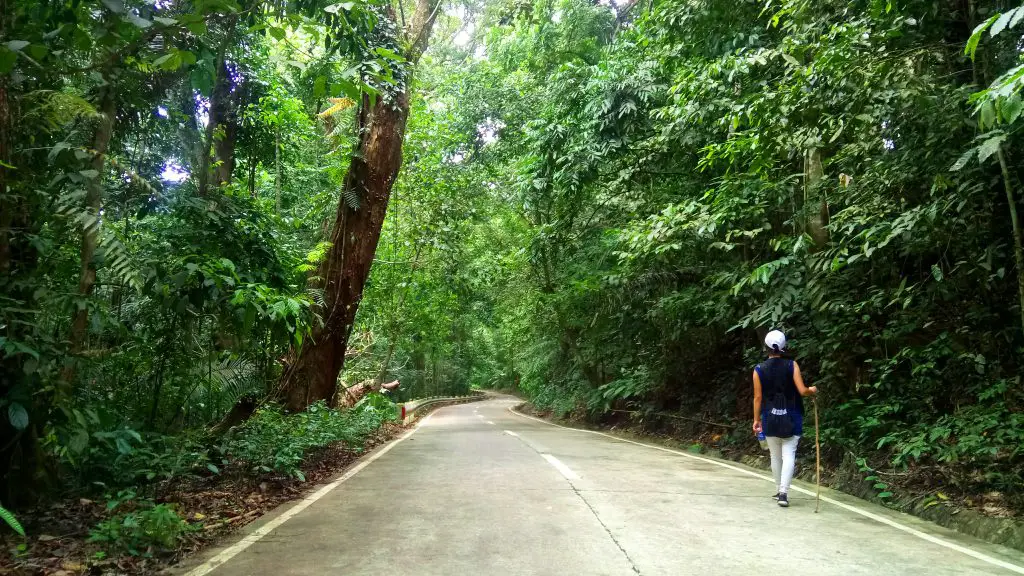 The paved road ends at Station 11. From here, we walked on a wild trail leading to the summit. The experience was definitely surreal and rustic. The trail rewarded us with views of Mt. Makiling's diverse flora and fauna. In fact, we chanced on a snake plus a variety of insects and birds.
We even spotted a Rafflesia in full bloom! Rafflesia is the largest flower in the world. Giant hardwood and softwood trees such as narra also line the way. Thankfully, these are protected from loggers.
What's more, along the way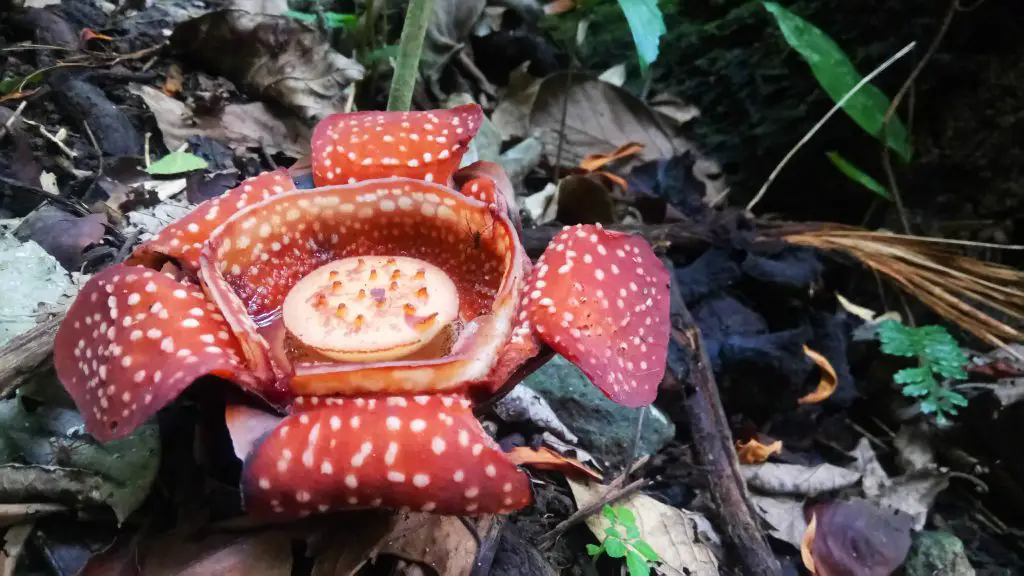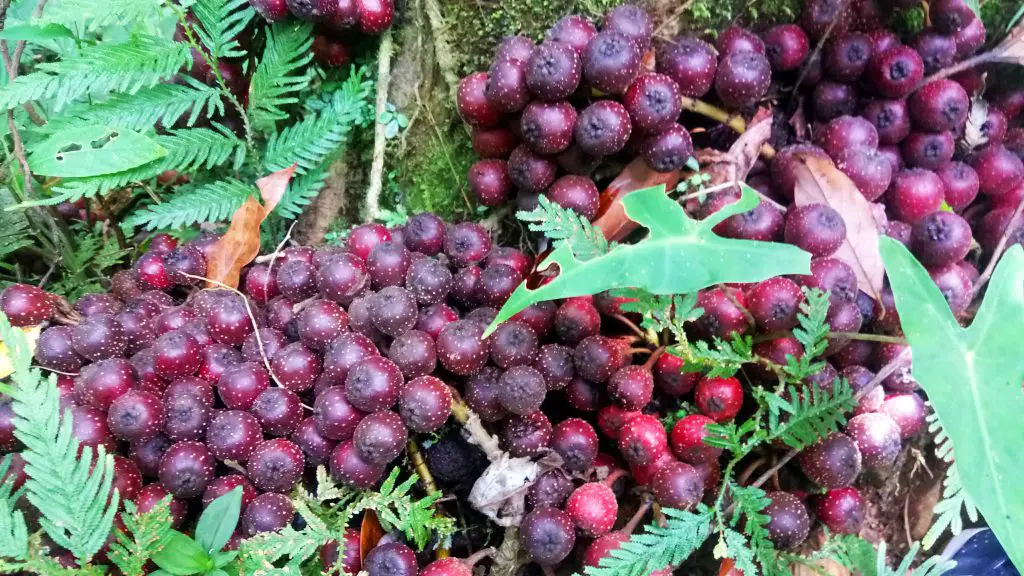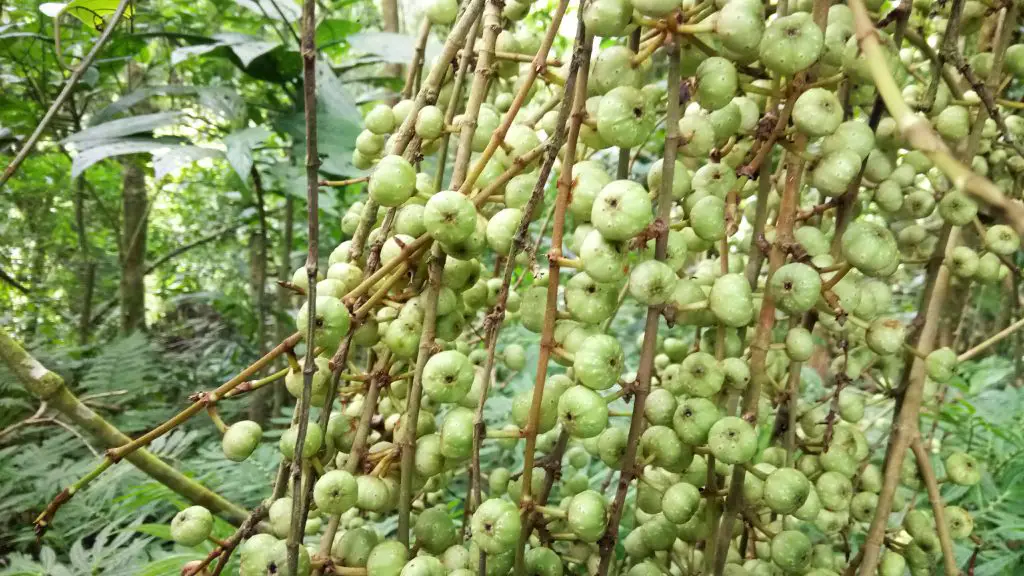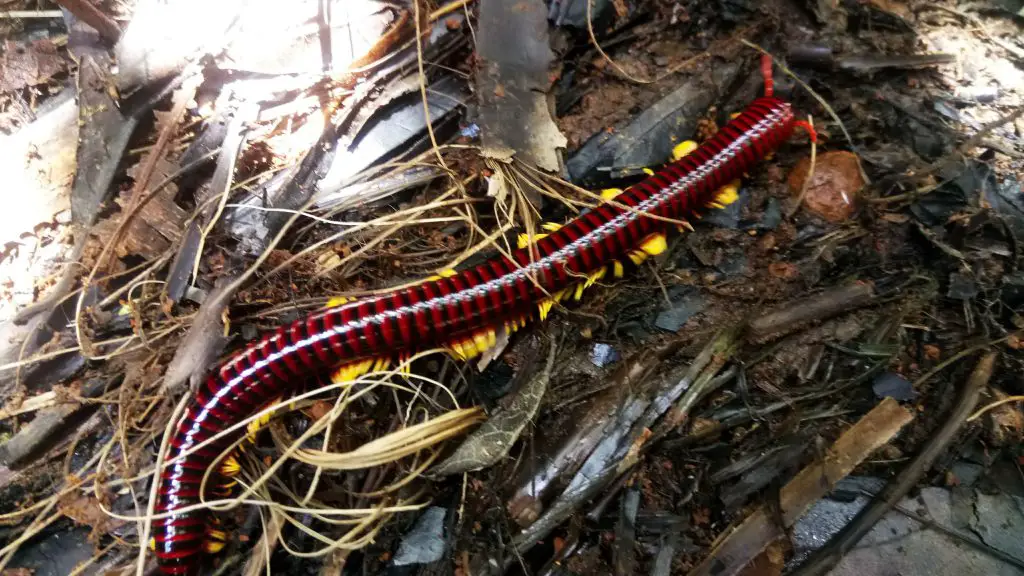 To be honest, I didn't have a difficult time assaulting Mount Makiling. That's because I've been used to even more strenuous hikes.
The trail cuts across mostly gentle slopes. It's only along with the stations near the summit when it gets steeper. Here, there are ladders you need to climb. Good thing ropes were put in place to help you.
Interestingly, the steeper it gets, the better view awaits!
Along the way, there are also leeches. Sometimes, you wouldn't notice that these are already creeping on you. My friend, for instance, got bitten by one and we only noticed it when we reached the summit.
Relax though! Researches say that leech bites are healthy since they drain out dirty blood. Plus, it would be another memorable and thrilling experience, right?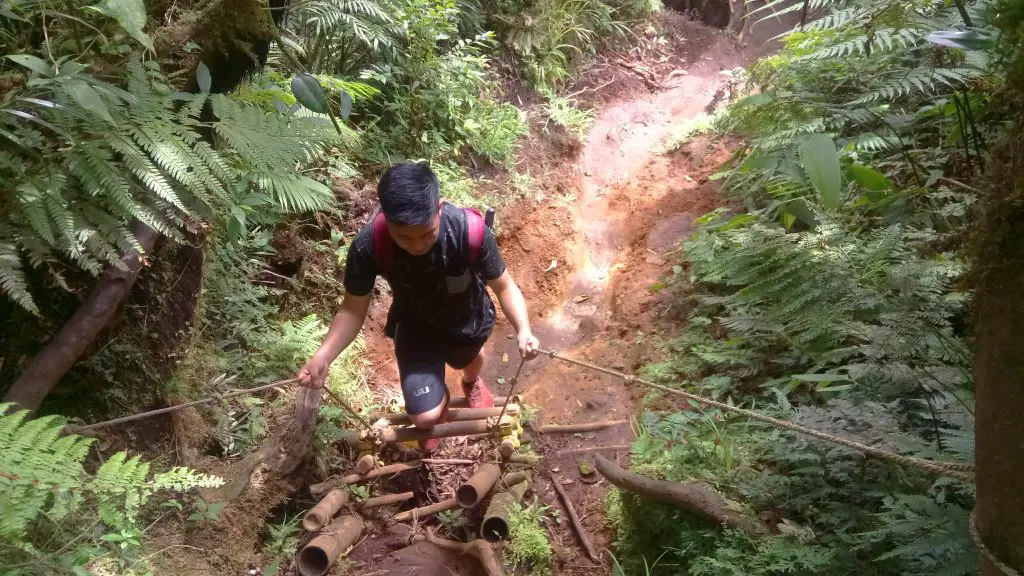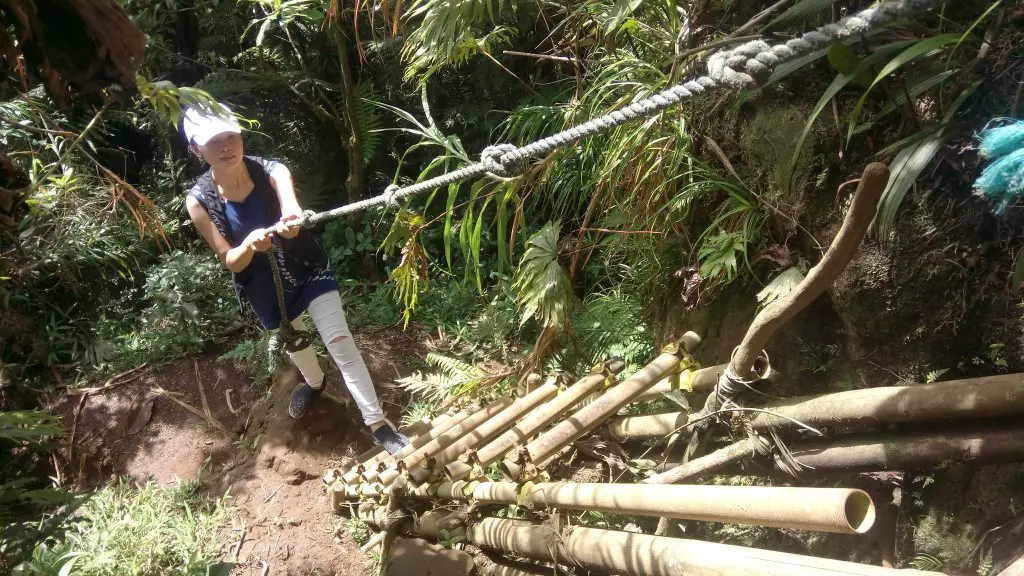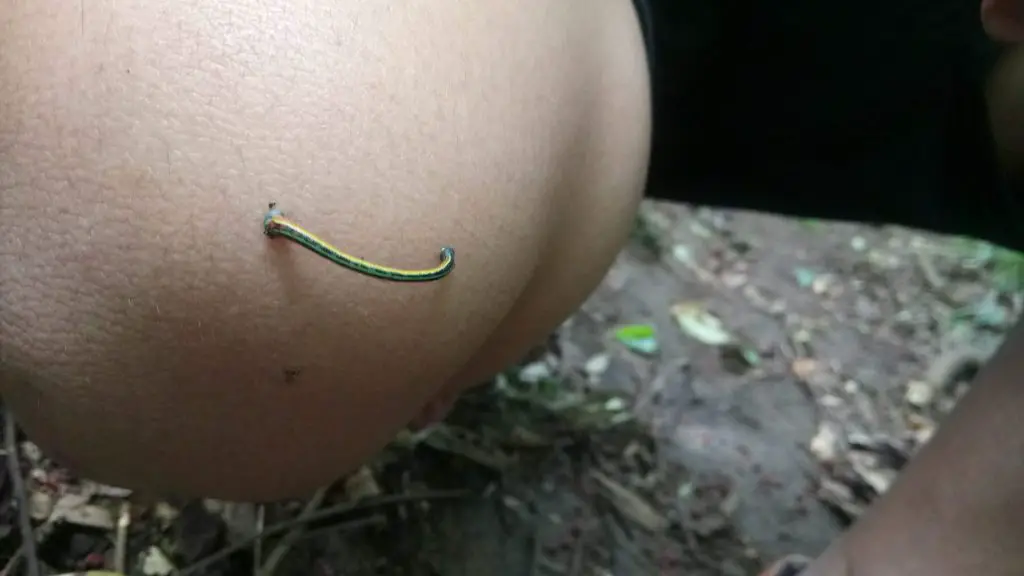 Relishing the summit of Mt. Makiling
All in all, it took us five hours to reach Mt Makiling's peak because of a lot of stop-overs. That was around 10:30 then. The average trekking time, however, is 6 to 7 hours. There is signage there indicating that you've reached what they call Peak 2.
Yeps. Mt. Makiling has Peak 1. But it is relatively lower and is no longer accessible.
Dense shrubs, ferns, and trees cover peak 2 of Mt. Makiling. We had to climb a tree nearby to view this. From this point, we also caught a breathtaking view of the low-lying plains of Laguna and Batangas including the vast Laguna de Bay and towering Mt. Banahaw.
Oh, how rejuvenating it is to glimpse such views while the wind caressed us. Add to this the abundance of wildflowers and the occasional chirping of endemic birds. We definitely felt like we were in paradise!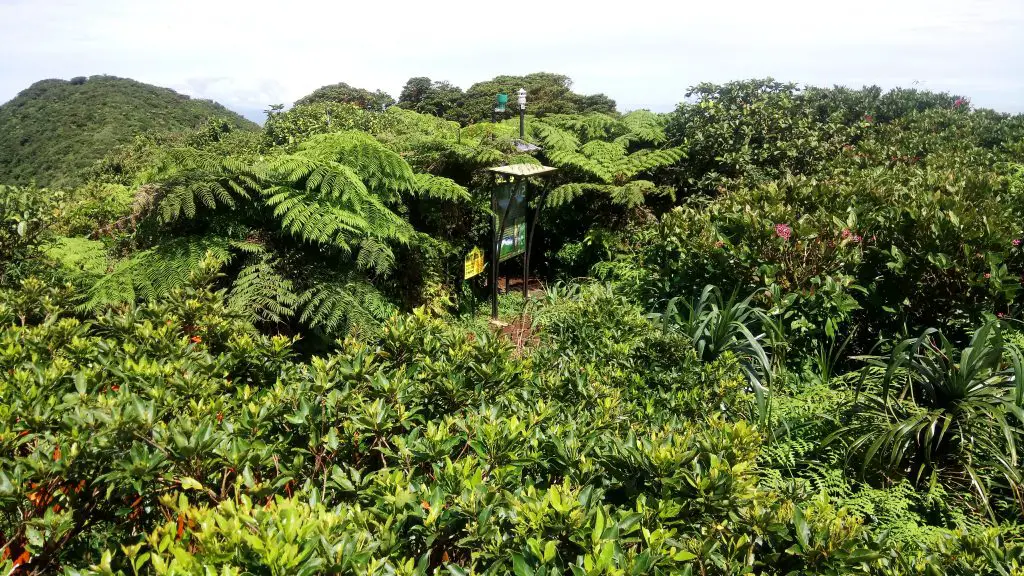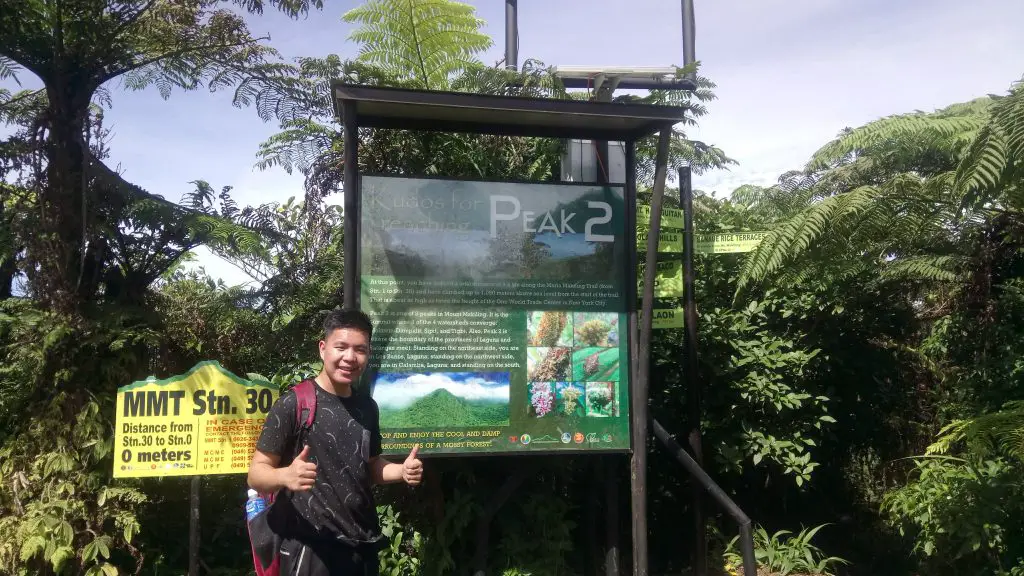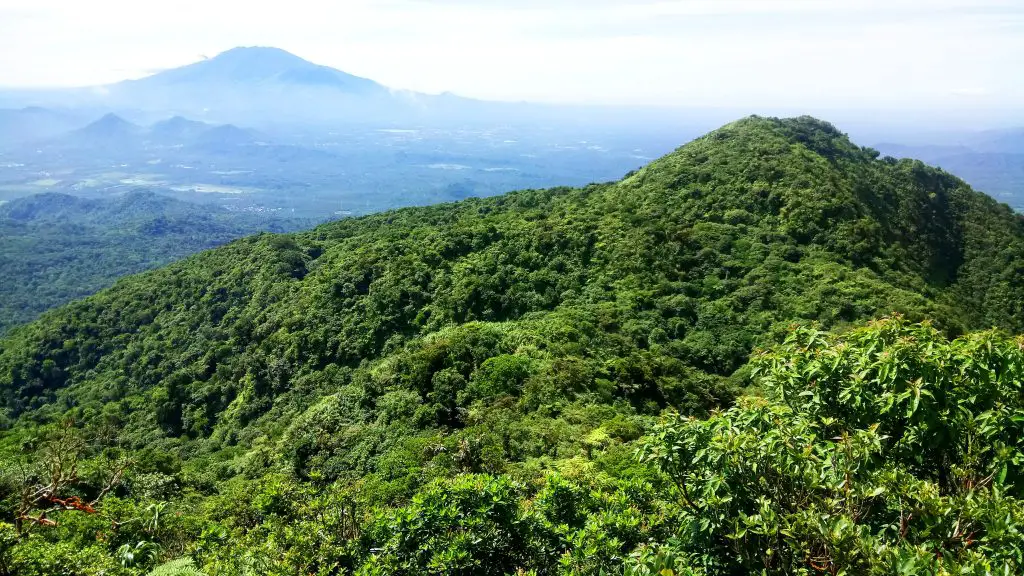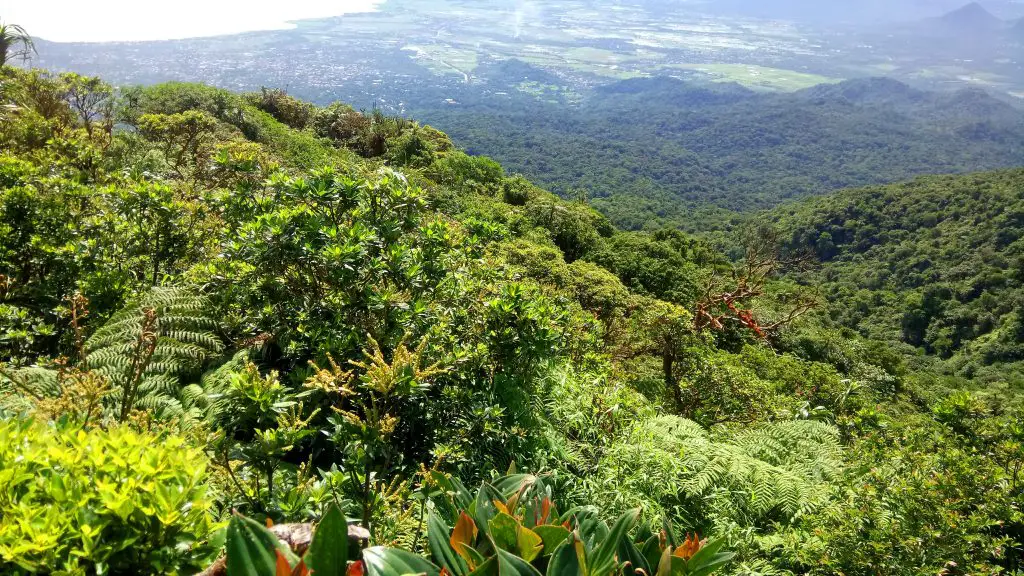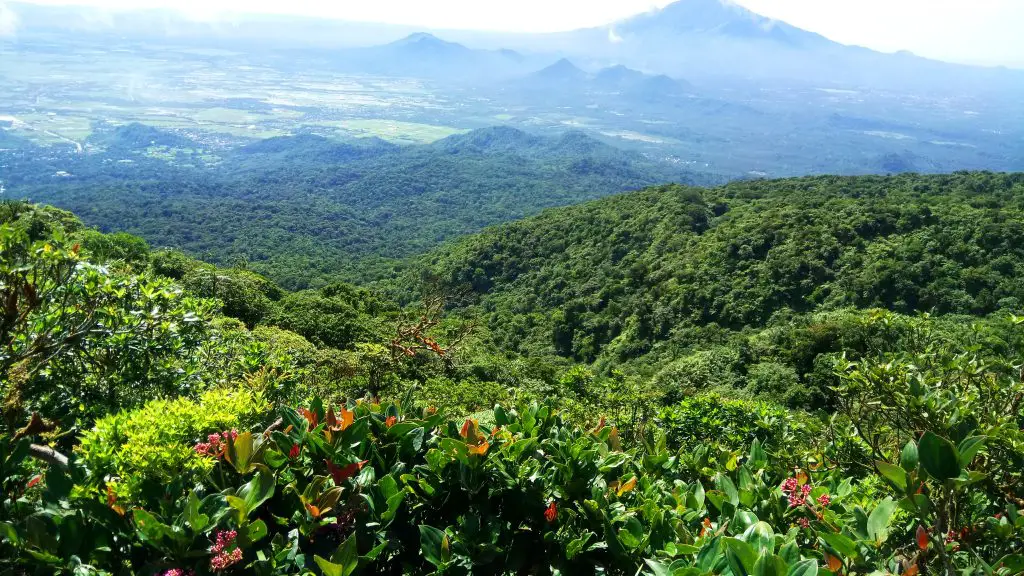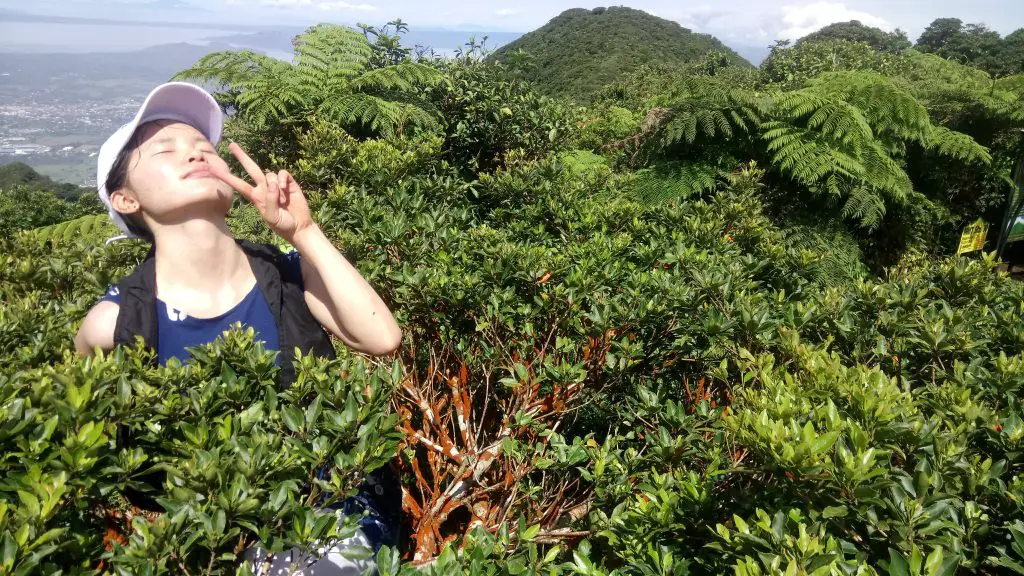 READ: Mt Yangbew in La Trinidad, Benguet (Your Complete DIY Travel Guide)
Extra Sights to See
I and my friend spent only brief moments on Mt Makiling's summit. We decided to trail back early so we could explore other sights on the lower slopes.
We immediately proceeded to Station 8. This is the jump-off point leading to the so-called Makiling Mudspring which is 692 meters away. The trail is unpaved but is well-established.
The mud spring is actually one of the few remaining mud pots left in Mt Makiling. It is highly acidic and sulfuric with steams constantly oozing. The spring emits a rotten egg-like smell. It is one of the volcanic features of the mountain.
One of Mt Makiling's eruption happened in 1350.
Pristine forests surround the mud spring. Such a sight to behold!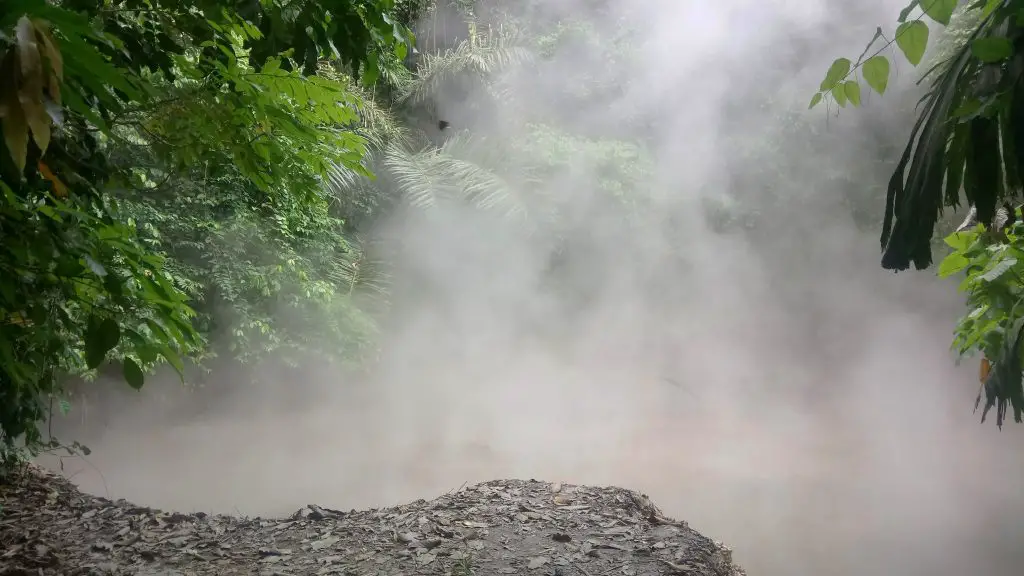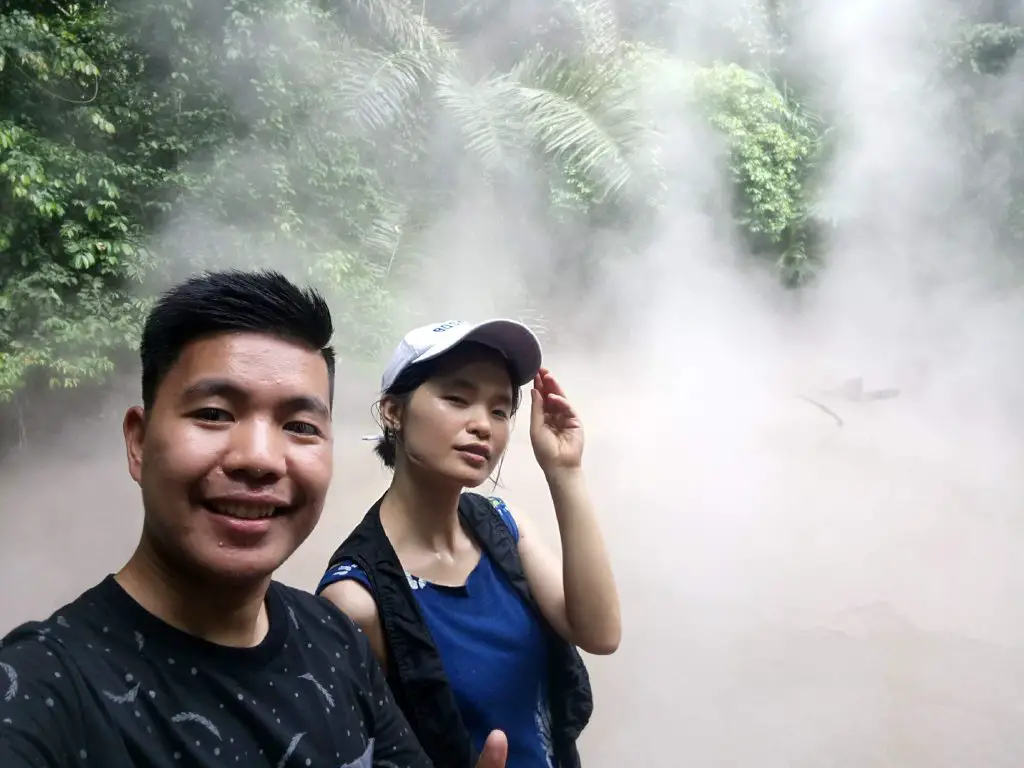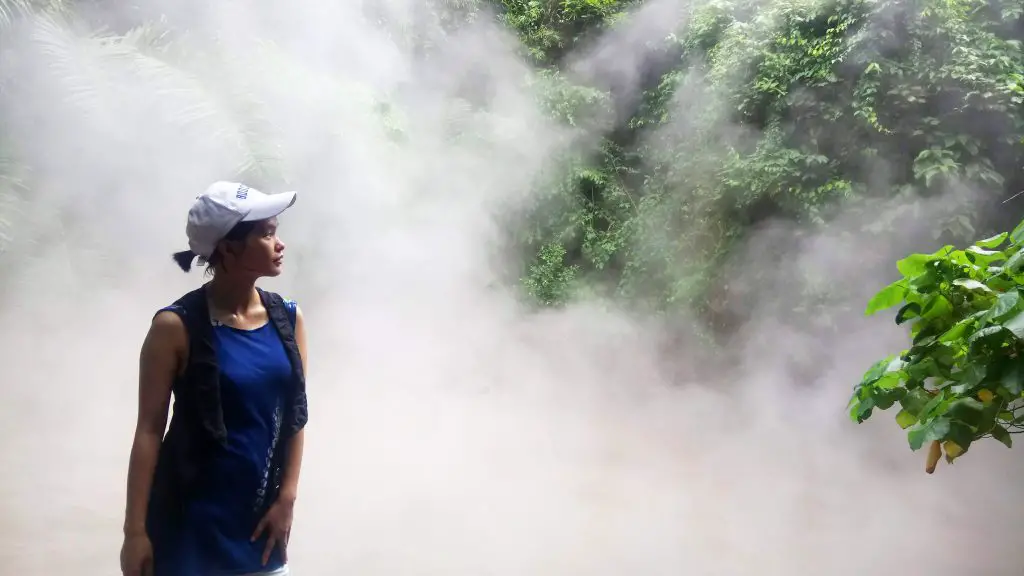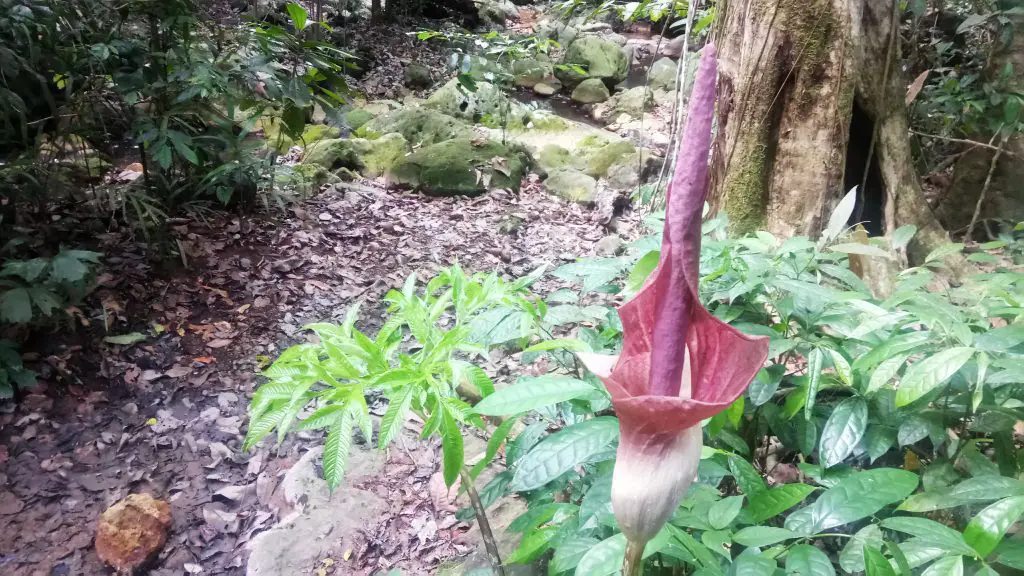 After relishing the wonders of Mount Makiling mud spring, we were supposed to head to the Flat Rocks UPLB next. According to my friend, the site literally features a huge flat boulder along a sulfuric brook. I was pretty much curious and excited to see it.
However, we eventually decided to proceed back to the UPLB campus. Well, missing the site gives me another reason to come back.
Anyways, here are some nearby sights to visit when you're done assaulting Mt Makiling:
Mt Makiling Recreation Center
Tayabak Campsite
Mount Makiling Forest Reserve
National Arts Center
Pook ni Maria Makiling
Makiling Scout National Reservation,
Coordinate with the management for more information about these. I placed numbers you can contact below. Keep reading my friend:)
READ: Mt Kalugong in La Trinidad, Benguet (Your Complete DIY Travel Guide)
What to Bring:
When I go hiking, I don't carry much except for the essentials. I simply want to walk with ease so I can make the most out of the experience. Normally, I only bring a bottle of water and a few chocolate bars.
If you are new to hiking, however, I would suggest that you bring the following:
Water Bottles. At least 2-3 liters of water per person.
Backpack (better if it's rainproof or is wrapped in plastic). You never know if its gonna rain.
Snacks (e.g. Chocolates, Bread, and Skyflakes)
Jackets (Preferably rainproof. Needed to protect you from insects, leeches, and leaf blades)
Rain Gear (You can use this in case you don't have an umbrella when it rains)
Medicine Kit (Just in case untoward incidents happen)
Extra shoes, socks, and slippers (If you find them necessary)
Sleeping bags and sleeping mat (That is, if you will camp at Tayabak campsite. Coordinate at the registration booth about this.)
Gloves, Bonnet, Cap (For extra protection/comfort)
Plastic Bag (This is where to put your trash into. Please never ever litter. Bring back your trash away from the mountain)
Eating Utensils
Camera (To capture moments and sceneries)
If you need to bring more supplies you deem necessary, I would advise that you ask for a guide to serving as a porter. If not, only bring with you what you can conveniently carry. The lighter, the better.
My DIY Itinerary
August 11, 2019 (Tuesday)
6:00 PM. Arrival at the HM Transport Bus Station in Cubao, Quezon City.
8:00 PM. Departure of Bus.
10:45 AM. Arrival at Olivarez Mall, Los Banos, Laguna. Dropped off. Rode a jeep to UPLB.
11:00 AM. Lights Off/Sleeping time.
NOTES: I actually arrived late to Los Banos due to the heavy traffic which is normal especially during holidays. I spent the night at a Dorm in UPLB near the trail leading to the Registration Booth and paid 150 pesos for it.
I was only lucky to have stayed there since my friend is working at UBLB. But they don't usually entertain tourists/visitors unless initial appointments have been made. I suggest that you try nearby hotels. There are several amenities just outside the UPLB campus.
August 12, 2019 (Wednesday)
4:30 AM. Early breakfast with my friend.
5:10 AM. Start of trek.
5:30 AM. Estimated Time Arrival (ETA) at Registration Booth (see photo below), passed the College of Forestry.
8:30 AM. ETA at Agila Base/Station 11 (Where the cemented road ends. See photo below).
10:30 AM. ETA at Peak of Mt Makiling.
11:00 AM. Start descend to Station 8 where the mud spring is.
1:00 PM. ETA at Station 8.
1:20 PM. ETA at Mudspring.
1:50 PM. ETA at Station 8. Start trek to UPLB.
4:50 PM. ETA at UBLB Dorm. Rode jeep to Olivarez Mall.
5:30 PM. ETA at Olivarez Mall. Waited for a bus to Manila.
7:30 PM. ETA in Metro Manila.
NOTES: You can actually do all these in a day. Just make sure you arrive within the Registration Booth in UPLB by 9:00 AM. After that, they won't allow visitors to hike to Mount Makiling's peak. They can, however, proceed to the mud spring, flat rocks, and other nearby sites.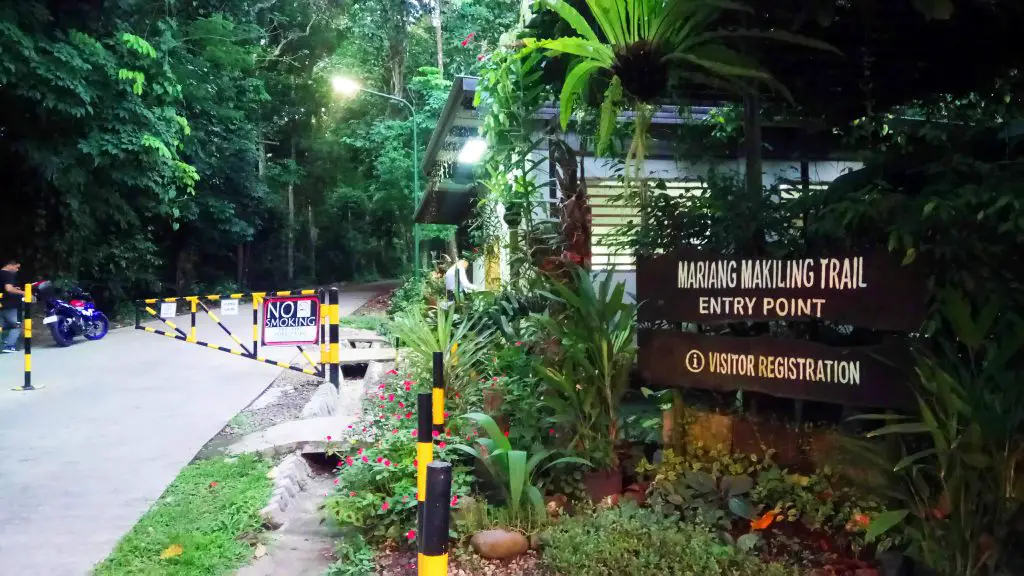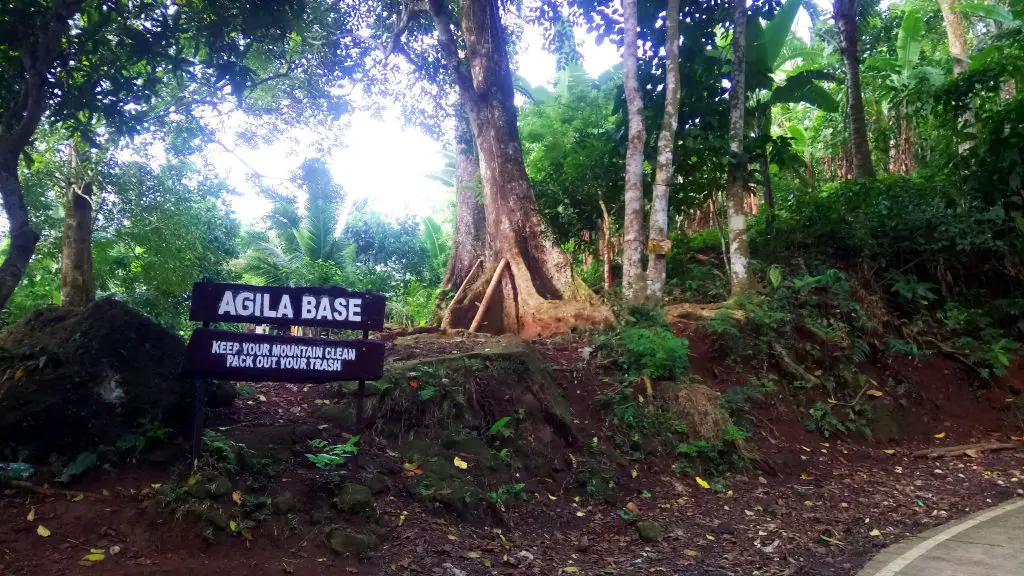 Tips and Reminders
Make sure you arrive at the UBLB Registration booth by 9 AM. Visitors who come beyond that are not allowed to hike to the summit.
GRAND RULE: Never litter. Let us all help to keep the mountain clean and sacred.
Never harm wildlife and steal plants/flowers.
Please, no smoking or other vices.
Ask for a guide if you are new to hiking. A guide can also share to you mt makiling mysteries or mt makiling story.
Only follow designated trails.
Always bring with you umbrella/ raincoats in case it's gonna rain.
Bring extra clothes and shoes if possible.
Don't hesitate to ask the local personnel for directions.
Don't forget to enjoy and learn!
Personal Expenses
Cubao, Quezon City to Olivarez Mall, Los Banos, Laguna – 117 pesos
Olivarez Mall to UP Los Banos – 9 pesos
UBLB Lodging – 150 pesos
Mt Makiling Entrance Fee – 20 pesos each (40 for the two of us)
Snacks (Chocolates, Biscuits, Bread) – 120 pesos
Buko Treats along the way – 30 pesos ( 60 for the two of us)
Meal at a Local Resto – 200 pesos
Los Banos to Metro Manila – 126 pesos
Total: 822 pesos
For More Information
If you need further information that may help in setting up your itinerary to Mt Makiling, contact the management through the following numbers: 09263438634, (049) 536-3572, (049) 536-2243.
For other relevant information, ask them in the comment section below. You can also message us on our Facebook page, namely, Daniel's Eco-Travels. I will be more than glad and willing to answer them whenever I can:)
READ: Mt Binaratan in Natonin, Mt Province (Your Complete DIY Travel Guide)