What are the best Davao tourist spots to visit, aside from the famous Samal Island? Find out more in this article.
Davao City is one of the few places in the Philippines which offer a mix of natural, historical, and cultural attractions. In just a day, you'll discover a lot of interesting sights here and learn much about its rich culture and history.
Dubbed as the Queen City of the South, Davao City surely beams for its famous Durian or as a home to the Philippine Monkey-Eating Eagle. There are also tons of unusual and fun-filled activities to do here.
Without further ado, here are some of the tourist spots in Davao City. Take note. Most of the attractions included in this article relate to environmental preservation and cultural promotion. Some of which, are off-beaten destinations.
Here we go.
1. Philippine Eagle Centre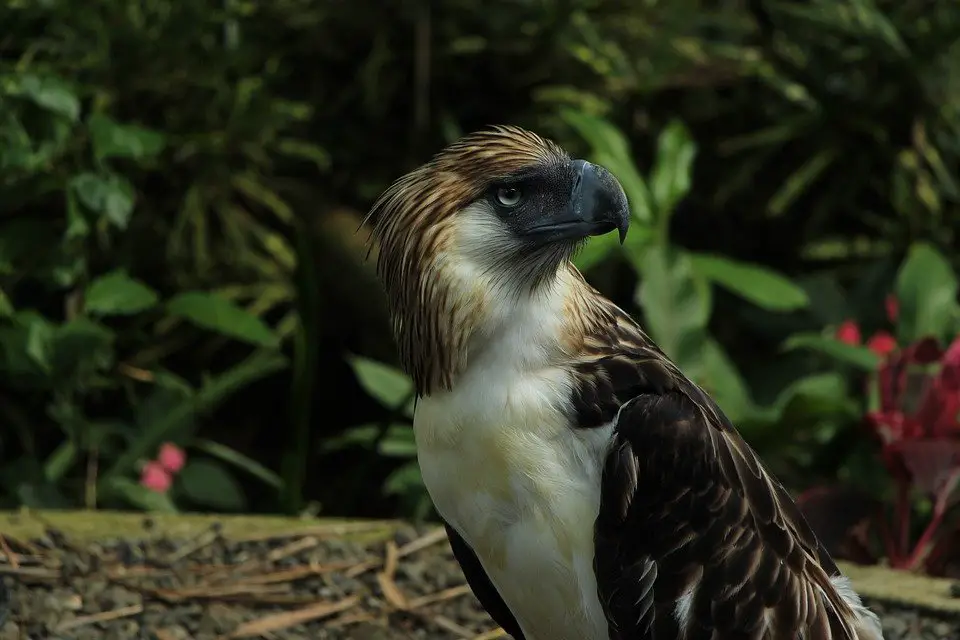 If you are looking for a rustic experience near the city center, this is the perfect place for you.
The center provides a safe refuge for the country's national bird, the Philippine Monkey-Eating Eagle. It is a critically endangered species with less than 400 pairs left in the wild.
The sanctuary has around 36 eagles, 10 other bird species, 4 species of mammals, and 2 reptile species including huge snakes.
When you visit here, you'll not only appreciate nature and its wildlife. You also contribute to the saving of the Philippine Eagles. Every penny you give helps in the protection and conservation of these rare and endangered birds.
The entrance fee here is Php 250. You can add more if you want to help fund the conservation of these majestic eagles.
The center is one of the top tourist spots in Davao City.
2. Roxas Avenue Night Market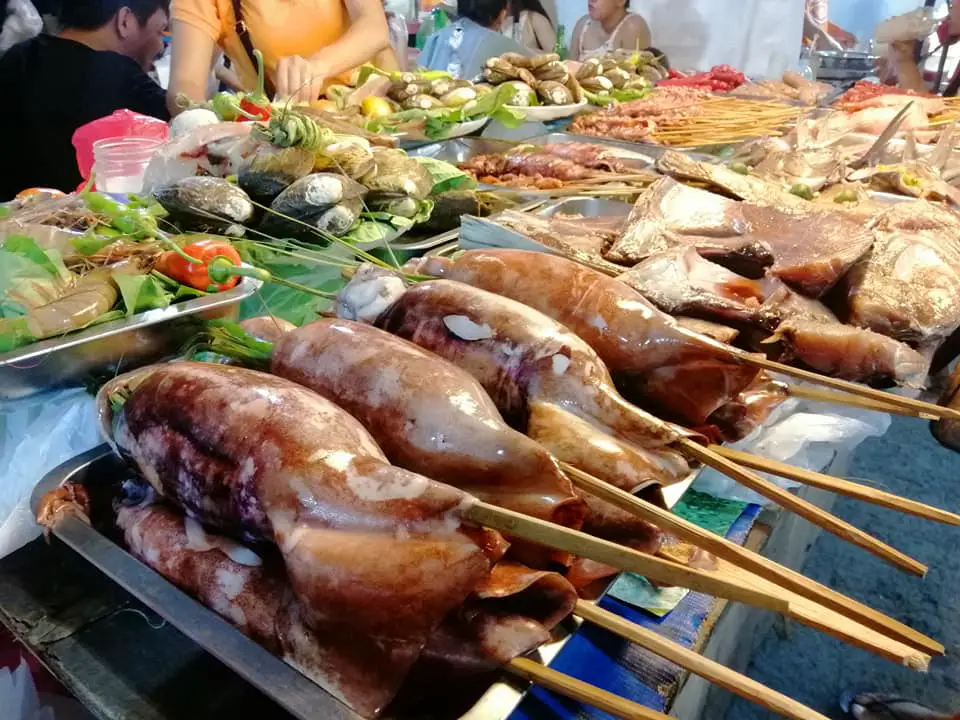 Come and experience various culinary specialties of Davao here at the Roxas Night Market. If you're looking for budget-friendly clothes or souvenir items, don't worry. You can find them all right here.
Stroll along with the market and prepare to savor fresh and cooked seafood such as tuna and squids. Experience fresh Durian treats or you can try Durian shakes at a relatively cheaper price.
If you like something different, they have charcoal ice cream and different butchi flavors.
The market opens at 6 am and ends at midnight.
If you are fond of local cuisine, this is among where to eat in Davao.
3. Samal Island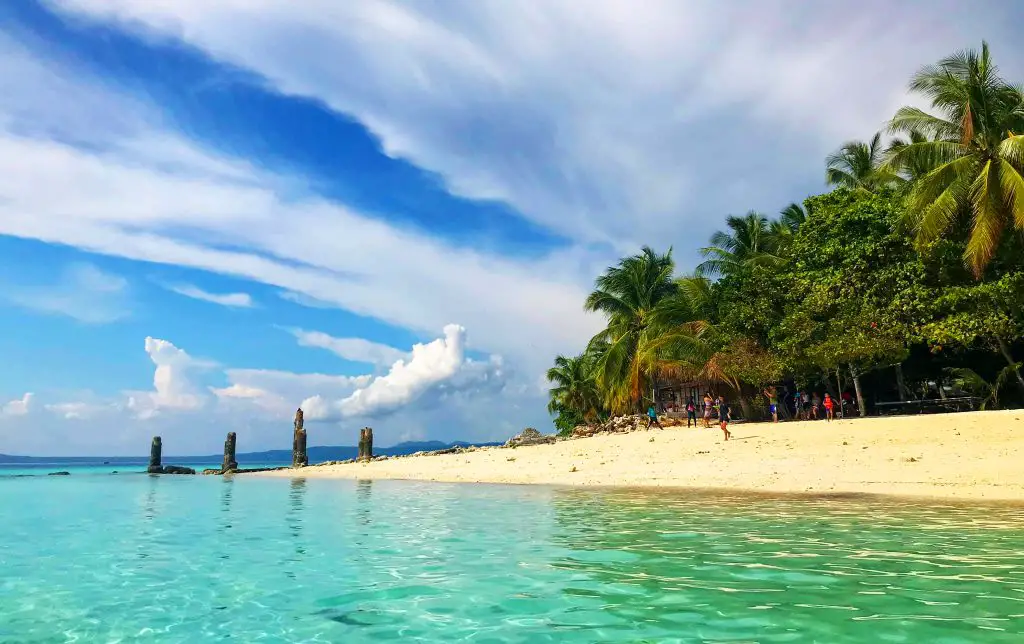 This one piece of tropical paradise is just a 15-minute of boat ride away from Davao City. Enjoy a ride around the island and drop by one of the numerous white, pristine beaches.
As you gaze at the crystal-clear blue waters, you can't help but take a plunge and enjoy a refreshing swim.
There is a cave on the island where you can find millions of bats. Thankfully, these are protected and allow the local community to earn through ecotourism.
The island is also home to the biggest clams in the world. These are grown in a nursery, helping boost the conservation of these endangered species.
The island is one of the most beautiful Davao tourist spots.
4. Crocodile Park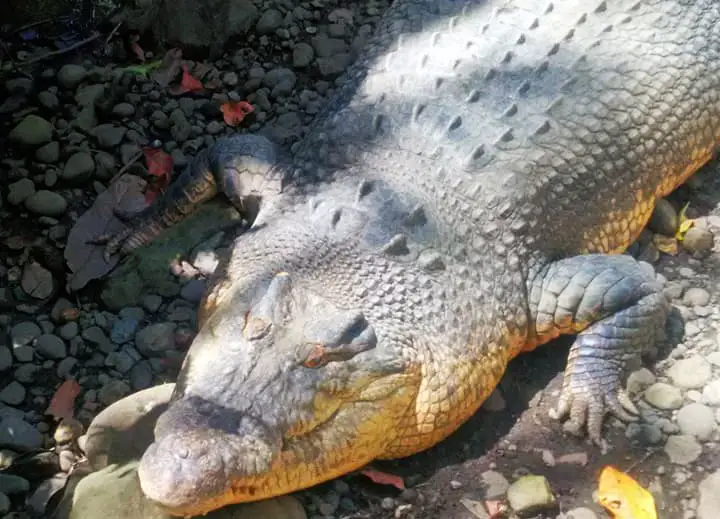 Davao City may not only be the Durian Capital of the Philippines. It is also the land of crocodiles. Located just within the city proper, the Crocodile Park hosts thousands of crocodiles, both saltwater and freshwater species.
These crocodiles are bred and born on site. There is an incubator room where you'll find hundreds of crocodile eggs and hatchlings. You'll walk along the life cycle of a crocodile while you are here.
Visiting this park will also give you the realization that crocodiles are creatures to appreciate, instead of to fear.
Aside from the crocodiles, the park also homes different wildlife species such as monkeys, snakes, birds, and other reptile species. This is a great spot to visit if you want to learn about the importance of conserving wildlife.
The park sits near the Riverfront Hotel along the Corporate City Diversion Highway in Ma-a, Davao City. It is included in the Davao tour packages.
5. People's Park Davao City
If you are looking to commune with nature, you don't have to go far. Within the city proper, the People's Park gives you that feeling like you are in the wilderness.
Established in 2007, the park covers 4 acres and contains a beautiful rainforest, man-made pools, cascading waterfalls, and some of the Philippine Monkey-Eating Eagles.
Feeding the pigeons is another adorable activity you can do here. You can also jog around the colorfully-paved paths, or join a public Zumba class every Sunday at 6 am.
There is just nothing like it when nature gives you a space to breathe and relax amidst a sprawling urban metropolis.
6. Magsaysay Fruit Stand
Just along a local highway, this is one of the best sites to buy the famous fruits of Davao City such as Durian, mangosteen, marang, and rambutan. You'll have dizzying options but the good thing, is you can be sure that the fruits are of good and fresh quality.
Different fruits treat such as candies, jams, and crackers are also available here.
If you feel hungry after haggling across the stalls, there is the nearby Fishcado, an open-air seafood resto that offers various seafood specialties. Don't forget to try the famous tuna here.
During the late afternoon, more and more food stalls and snack carts open and come streaming in, creating a paradise of street foods. You'll surely feel like you are in Bangkok.
7. Jack's Ridge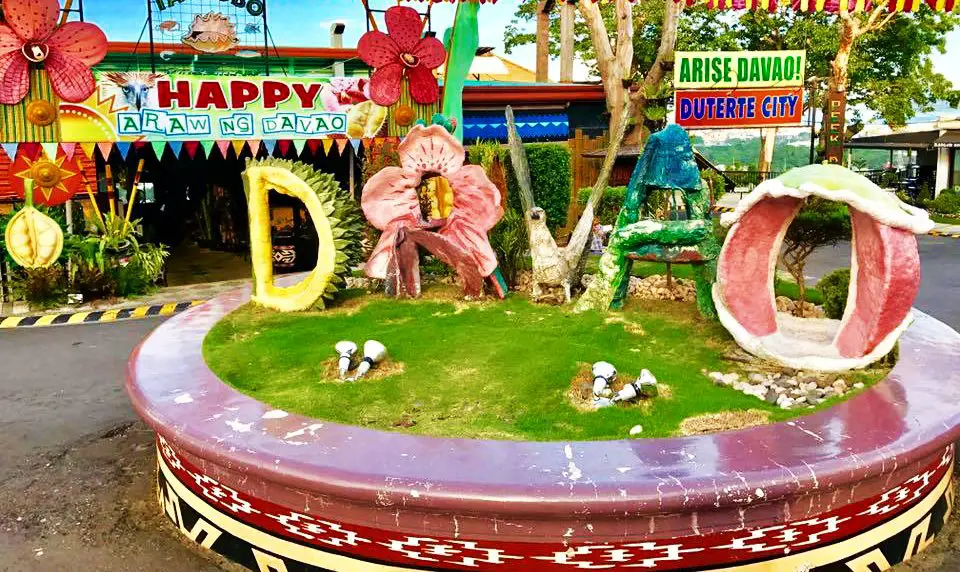 Coming here would give you a full bird's eye view of Davao City, both during the night and day. It's a great place to unwind and relax because of the abundance of trees and flowers. The landscapes here are also a sight to see.
Aside from the views, you can dine in two restaurants here. The first is Karlo's Gourmet which serves brewed coffee and baked delicacies. The other option is Taklobo which offers an open-air dining area where you can immerse in sumptuous Filipino meals.
Also, you can spend an overnight in one of the cottages next to a pool. Catch sight of a beautiful sunrise the following morning.
Jack's Ridge has also historical tales to tell. During World War II, the retreating Japanese used it as a headquarter because of its strategic location.
You can read about all these at Jack Ridge's Monument. The ridge is one of the famous tourist spots in Davao City.
8. Davao City Butterfly House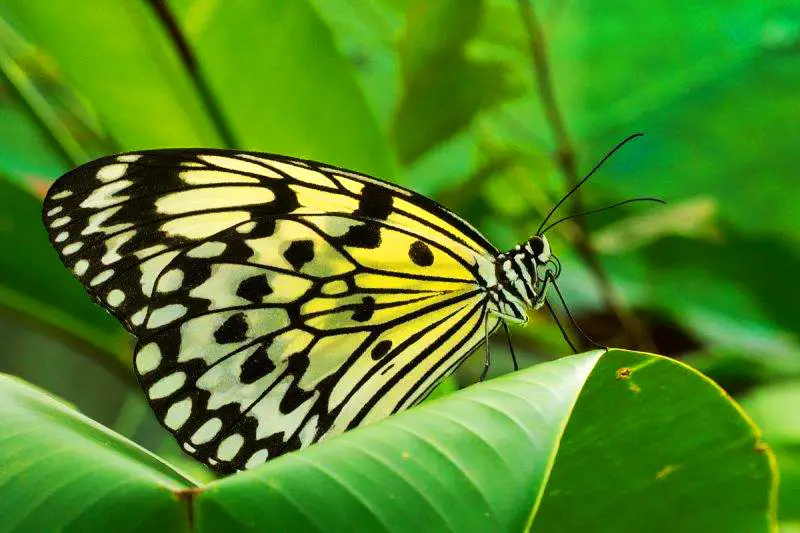 Just like the Philippine Eagle Center, this is also a sanctuary within the city. It serves as a refuge for various species of butterflies, plants, and ornamentals, including exotic animal and insect species such as fish, birds, scorpions, and a lot more.
Experience trailing along with towering trees, relaxing grass, and colorful flowers as you tour around the sanctuary.
It is best to come here during the morning because the butterflies are most active during this time of the day. You can find their dating, mating, and dancing. You'll surely catch a lot of photographic memories.
9. Davao Museum
If you love to learn about local culture and history, then do visit the Davao Museum. Here, you'll find an extensive collection of artwork and memorabilia, showcasing the culture of the different indigenous peoples (IPs) of Mindanao such as the Manobo tribes. As you tour around, the more you'll get into a fascination with such varied and beautiful cultures.
The museum also contains historical maps of Mindanao, centuries-old artifacts, modern paintings, and hand-carved artifacts. Each of these has an interesting story to tell. So don't forget to ask your guide for stories.
Photography is prohibited here. The showcased materials are merely for your eyes only. Do respect that.
By the way, the museum is included in the Davao city tour package.
10. Mt. Apo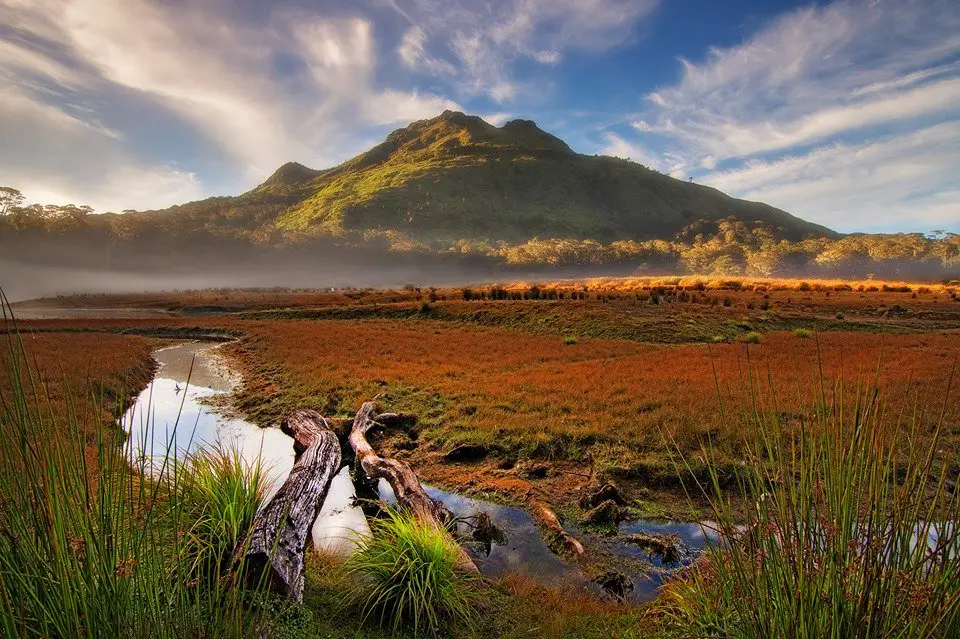 The King of the Philippine Mountains, Mt. Apo rises to more than 3,144 meters above sea level, making it the highest in the country. It is a premium mountaineering destination, attracting hundreds of both local and foreign hikers.
The number of hikers is limited to protect the mountain and the tours are organized to ensure compliance and safety.
Near the peak of the mountain, there is a 500-meter-wide crater lake where you can rest for a while or even camp as you enjoy the serene environment. For the Manobo tribes, the mountain is sacred. They believe that it is where one of the local gods resides.
To get to Mt. Apo's summit, you'll need to hike for hours/days along with grasslands, dipterocarp forests, and mossy forests.
While atop, you can catch a breathtaking view of the lowland farms, cities, towns, and other towering peaks of Mindanao. You're even luckier if you chance on a stunning sea of cloud formations.
The mountain is also a haven for the critically-endangered Philippine monkey-eating eagle and numerous other species. Tracks of wild deer and boar can also be seen.
11. Tudaya Falls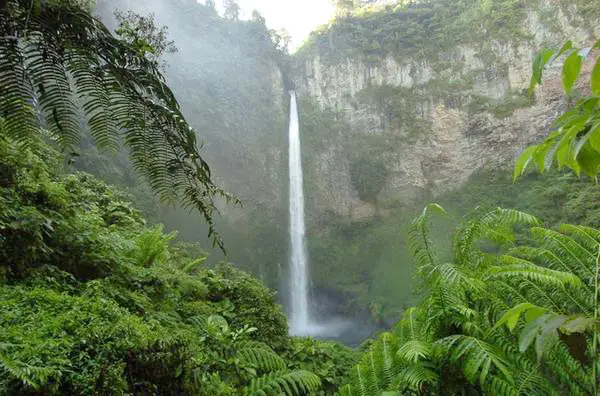 Tudaya falls ranks as one of the highest falls in Davao, measuring more than 100 meters high. It drops like a bridal veil on the face of a massive cliff towards a beautiful pool. It is also one of the most popular in Mindanao and is frequented by both local and foreign hikers.
It may take hours of a hike along jungle trails to reach Tudaya falls. But the reward you get is superb. The trail itself communes you with nature and you'll feel refreshed and invigorated. If you're lucky, you'll catch sight of endemic flora and fauna such as different species of birds and beautiful orchids and flowers.
Once you reach the falls, you can't help but take a plunge in the crystal-clear waters. There's more. The waters emanate from mossy forests upstream and it's refreshingly cold!
If you're not into swimming, you can just gaze at the falls, meditate, and feel your worries away with the caressing mists.
12. Eden Nature Park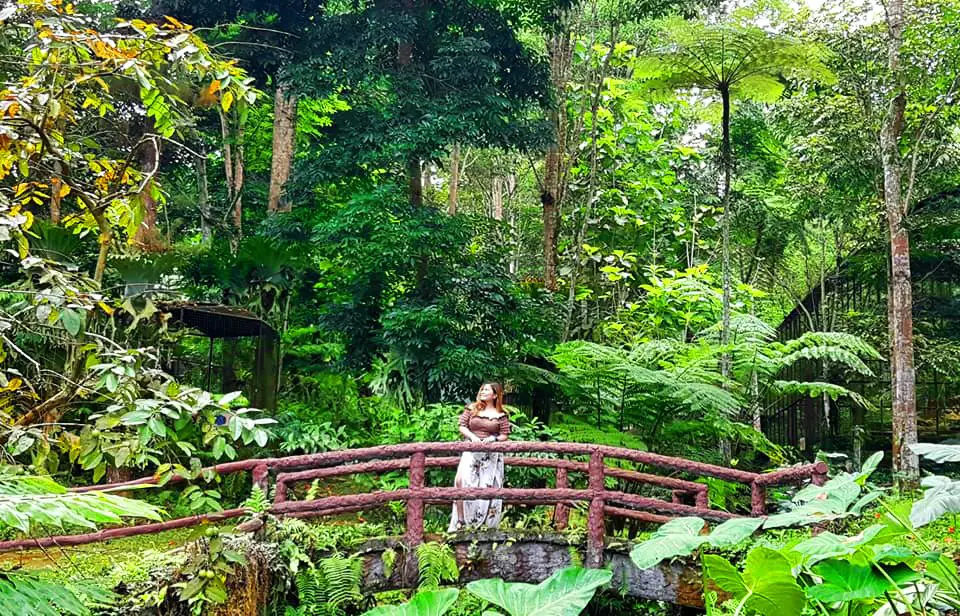 When planning your Davao city tour itinerary, don't forget Eden Nature Park.
Nestled at the foot of majestic Mt. Talomo, Eden Nature Park is a man-made park covering 80 hectares. It features thousands of forest trees and pine trees, most of which are introduced species to the area. You can also spot exotic wildlife species such as birds, flowers, and numerous kinds of insects.
This is a perfect getaway if you're looking for a nature immersion without the need for extensive hiking. You're on a relaxed pace here. Stroll around and smell the pine-scented breeze, giving you a mystifying and healing experience.
The park also offers a 45-minute shuttle tour to some of its best spots.
13. Museo Dabawenyo
Just like the Davao Museum, Museo Dabawenyo showcases the rich culture and history of the locals of Davao and neighboring provinces. Here, you can find various artworks, informational monuments, and historic photos.
The Museo Dabawenyo also contains four major galleries.
·        Indigenous People's Gallery – houses various materials of the different Lumad tribes such as native house replicas, bamboo and bronze instruments, and native-style weapons
·        Contemporary Gallery – showcases traditional Filipino fashion, mostly leased with a cultural touch
·        Memorabilia Gallery – presents Filipino old bills, musical notes, and clothes
·        Moro People's Gallery – displays the antiques of the Muslim people such as lamps, chairs, armors, and royal crowns
14. Mt. Talomo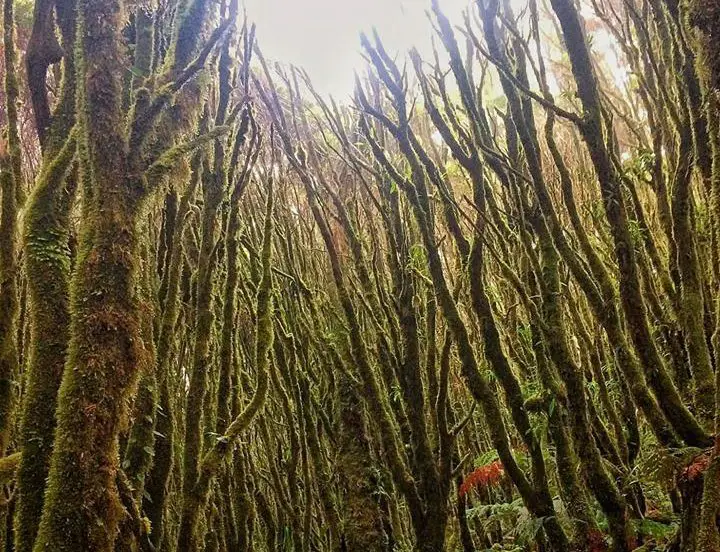 Mt. Talomo stands adjacent to Mt. Apo. It also ranks as one of the top ten highest peaks in the Philippines. Many hikers take the Mt. Talomo to Mt. Apo traverse route to experience a more extreme adventure.
This traverse is one of the most difficult in the Philippines and would take days to complete.
Just like Mt. Apo, Mt. Talomo is rich in biodiversity, although many species are threatened with extinction. Much of the lower patches of the mountain have already been cleared for agriculture and logging.
There is then the need to set up and enforce conservation measures to protect Mt. Talomo.
Mt. Talomo also features beautiful mossy forests, huge dipterocarp trees, and views of stunning sunrise and sea of cloud formations.
Along the lower slopes of Mt. Talomo, one can find cascading waterfalls with pristine waters. This is one of the most pristine tourist spots in Davao City.
15. D'Bone Collector Museum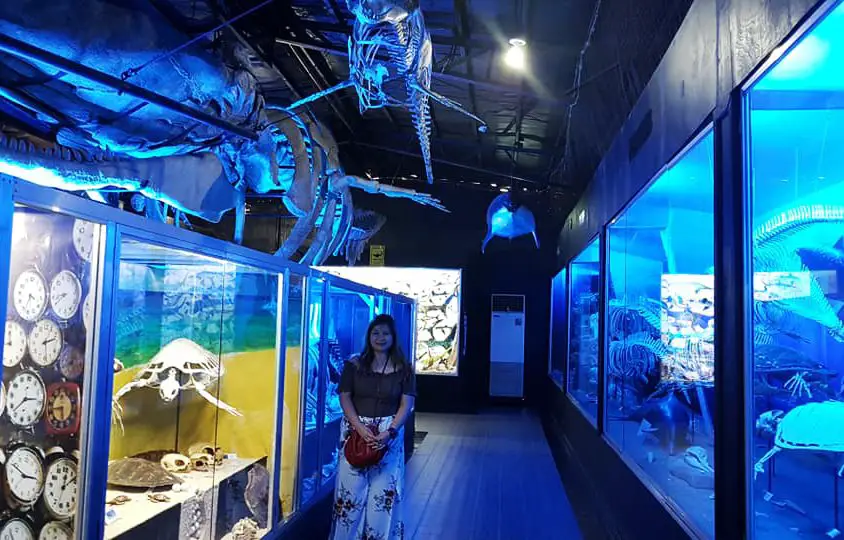 There is such a museum in Davao City!
It has an extensive collection of skeletal bones from various animal species. The highlight of which, is the skeleton of a 41-feet Sperm Whale, an endangered species.
The bones represent species from different stages and in varied environments.
An American missionary established the museum in 2012. Every year, the collection grows. That means you'll discover and learn something new every time you visit.
So don't hesitate to ask questions from the curator and listen intently to his/her stories.
16. Philippine-Japanese Historical Museum
Davao City served as a strategic base for the Japanese during World War II. The museum, therefore, chronicles the different happenings during this period. Here, you will find a camera, beddings, trinkets, and many other materials the Japanese used during the war.
There are also retrieved relics such as guns, ammunition, and army clothing. You'll also see replicas of the living quarters of the Japanese during the war and until the time, they worked on abaca plantations.
This is a must-see Davao City attraction if you want to learn more about the Japanese' conquest and retreat. It is one of the historical tourist spots in Davao City.
17. Malagos Garden Resort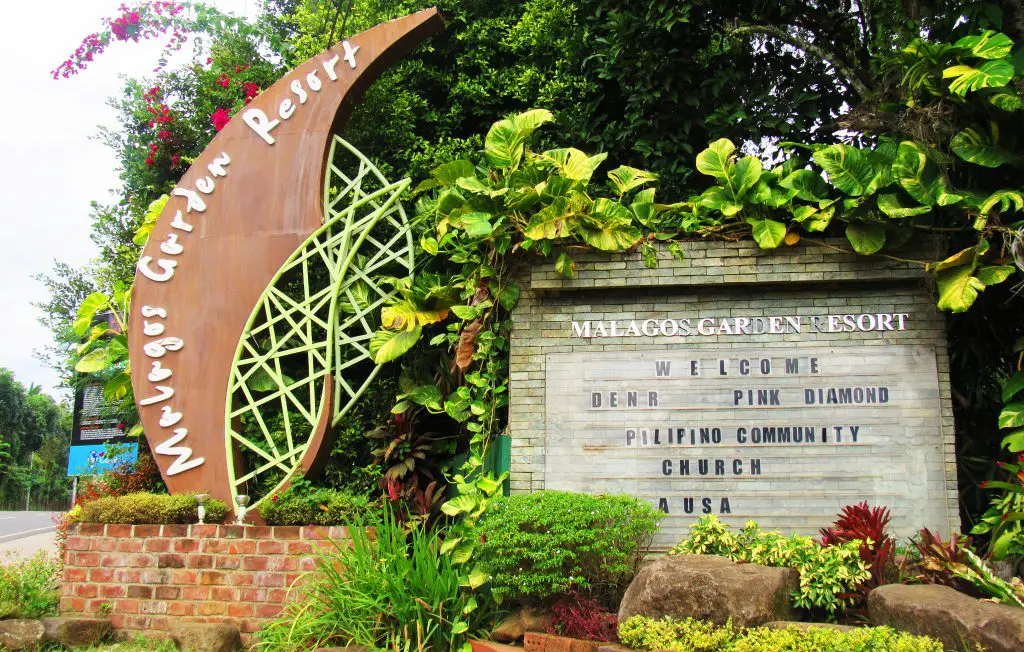 This is one of the most visited tourist spots in Davao City.
The resort covers around 12 hectares and provides a perfect respite away from the hustle and bustle of city life. Experience magical moments with nature here especially during the early morning when the mists waft around. The sunrise view is also spectacular. Stroll around and catch sight of beautiful flowers and refreshing trees.
To get here, you need to take 30-45 minutes of ride from the city proper. It is around 32 kilometers away from the Davao International Airport. Getting here is easy and you can just ask around for directions.
You may also access their website to know more about arrangements and other basic information.
18. Japanese Tunnel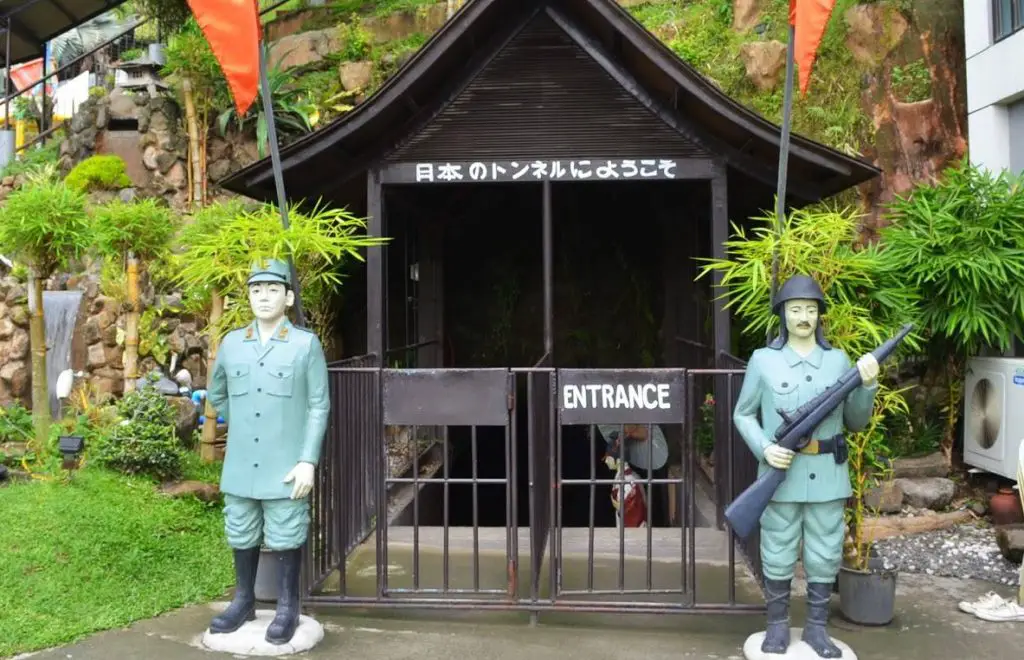 Carved along the slopes of Matina Balusong, this tunnel was built by Prisoners of War during World War II. It served as a hide-out and escape route for the Japanese. They also used this to transport military supplies while mobilizing their forces against the invading American forces.
You may feel a bit eerie coming here given the casualties and brutalities. But, you'll learn a lot about history as well as important lessons about wars. Therefore, if you are historical savvy, this should make up for your Davao tourist spots itinerary.
19. Blue Post's Boiling Crab and Seafood
If you want to experience seafood royalty, then do visit this favorite seafood spot in Davao City. But be prepared to get messy and make your hands dirty.
Here, you eat with your bare hands like you are in a boodle fight. You have a wide range of seafood options to choose from – tuna belly and muscles, crab, clams, and many more.
These are placed in a large plastic bag filled with mouthwatering sauces and hunks of corn. Once you hit your order, these are then laid out on your table, ready for a sumptuous feast.
You'll miss a lot from your Davao tour if you don't try this seafood hub. After all, it is one of the premium culinary tourist spots in Davao City.
20. Sicao Falls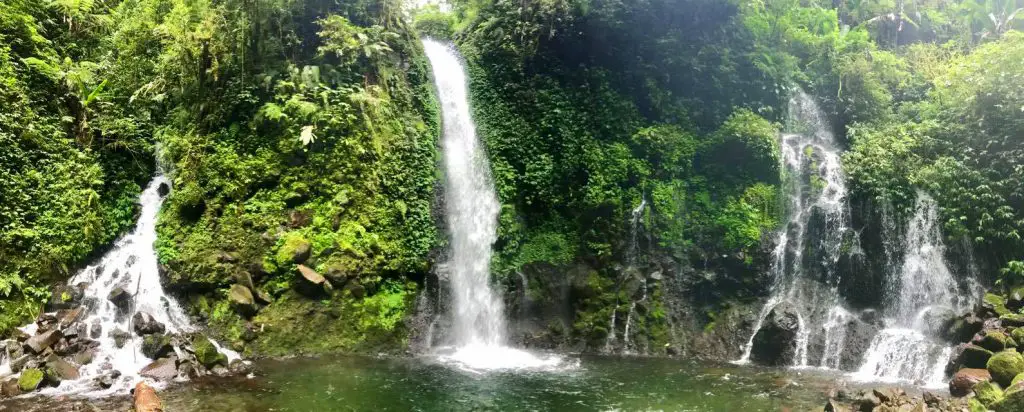 Davao City is home to numerous waterfalls. Some are just around the corners while a lot remains hidden on pristine sites. One of these is Sicao Falls, named after a local Lumad datu (chieftain).
To get here, one needs to hike for 4-5 hours from Purok 6, Tamayong which is the nearest jump-off point. There is a designated camping site where hikers usually stay before chasing the falls the following morning.
Along the trail, nature's surprises wait. Just make sure you get your eyes or camera-ready, otherwise, you'll miss some natural shows.
But no worries, the grandeur and sheer beauty of the waterfall are enough to make your long trek exceedingly worth it!
Sicao Falls is one of the most challenging tourist spots in Davao City.