Lang-ay Festival 2020 Schedule/Date: CANCELLED
Lang-ay Festival is the foremost festival of Mountain Province, celebrated annually in Bontoc, the capital town. It draws not only thousands of local and foreign tourists but also expats who trace their roots here. It has become the largest come-on of the said province, showcasing the best of their cultural heritage.
Different groups/tribes compose the people of Mountain Province. But the Lang-ay Festival serves as a unifying occasion, strengthening peace and harmony among them.
If you are a traveler and tourist looking for an authentic cultural immersion, then Lang-ay Festival is a must-experience. It is celebrated every first week of April, featuring street dancing, native chants and songs, traditional culinary specialties, and many more.
In this article, we will detail everything you need to know to make the most out of your Lang-ay Festival experience.
What to See During Lang-ay Festival?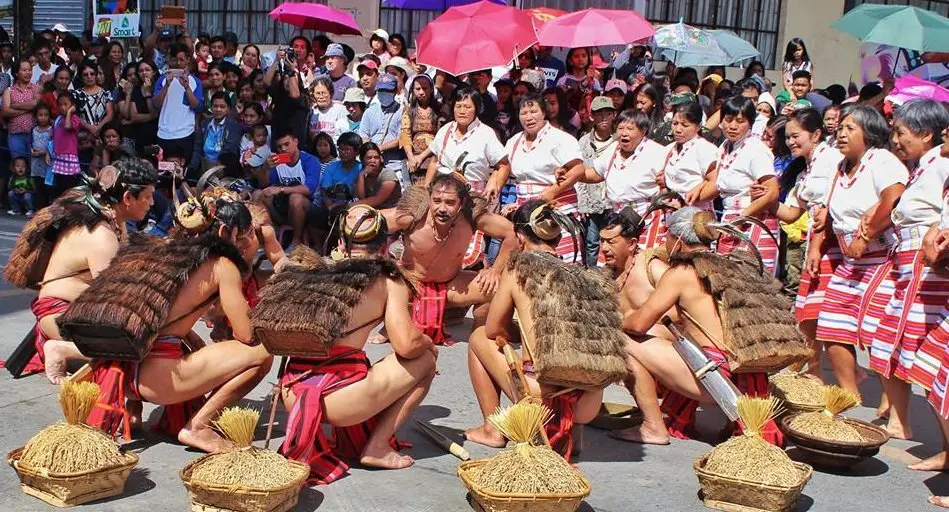 As hinted in the previous paragraphs, Lang-ay Festival showcases the rich cultural heritage of the different tribes of Mt. Province. Here are some of the fascinating things you get to see:
Cultural Floats
Every municipality showcases parade floats made of indigenous materials. Most floats represent replicas of native houses. A distinguishable float comes from Barlig in the form of the Philippine Eagle.
Traditional Booths
Proceed to the Bontoc Plaza and here, you'll find booths made of indigenous materials such as cogon grass, bamboo, and wooden poles. Every municipality features a unique design and showcases their primary products or agricultural produce. Among the common products displayed are heirloom rice, soft brooms, traditional textiles, native snacks and delicacies, wines, beads, and many more.
Street Dancing Competition
This is one of the highlights of the Lang-ay Festival, wherein, cultural groups from the different municipalities showcase their performances on the street. Each performance usually features a folk story unique to the place.
Native Chanting/Singing
The different tribes of Mt. Province were able to preserve much of their traditional songs and chants. These are portrayed during competitions as part of the Lang-ay Festival.
Choral Competition
Oh yes, the people of Mountain Province are also talented singers. Hear them during the choral competition while in full indigenous attire.
Native Culinary Displays
Experience indigenous snacks such as Patopat, Linapet, Tinudok, and many more. Don't forget to complement these with traditional wines made of locally-available ingredients such as bugnay.
Indigenous Artworks
The people of Mt. Province are skilled artisans and craftsmen.
Traditional Attires and Ornaments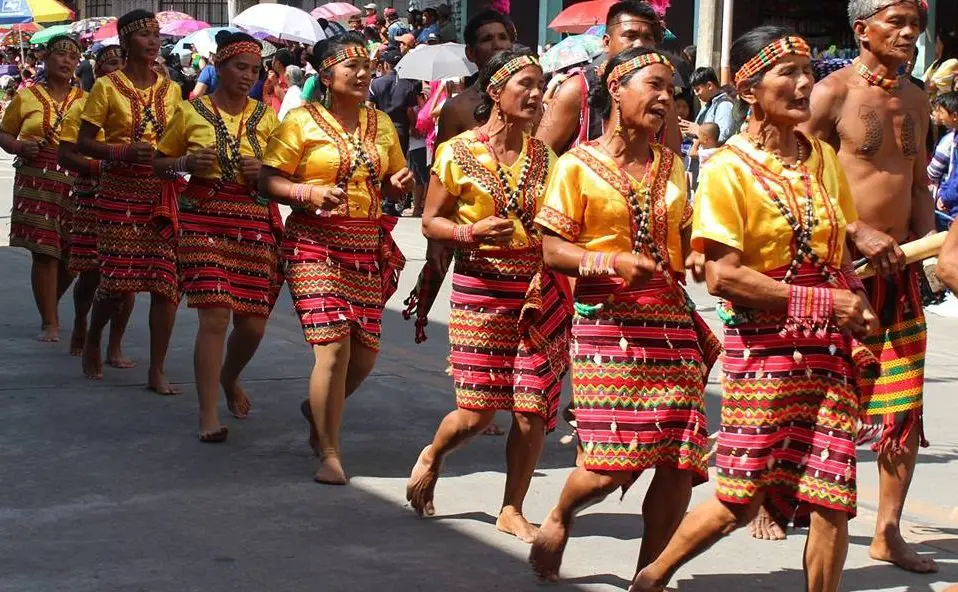 Many stalls and stores display beautifully-woven Igorot textiles/garments. The design varies per province and municipality. Each design has a story to tell and you can ask an attendant to share a bit of them.
What to Do During Lang-ay Festival?
If there's a lot to see, then there's more you can do and experience during the Lang-ay Festival. In the following listicle, I included things you can do on the side so that you can make the most out of your Bontoc experience.
Don't worry, you can do all these even with limited time and budget. I tell you, the fun, experience, and lessons you gain are priceless and worth reminiscing for a lifetime.
Visit the Bontoc Museum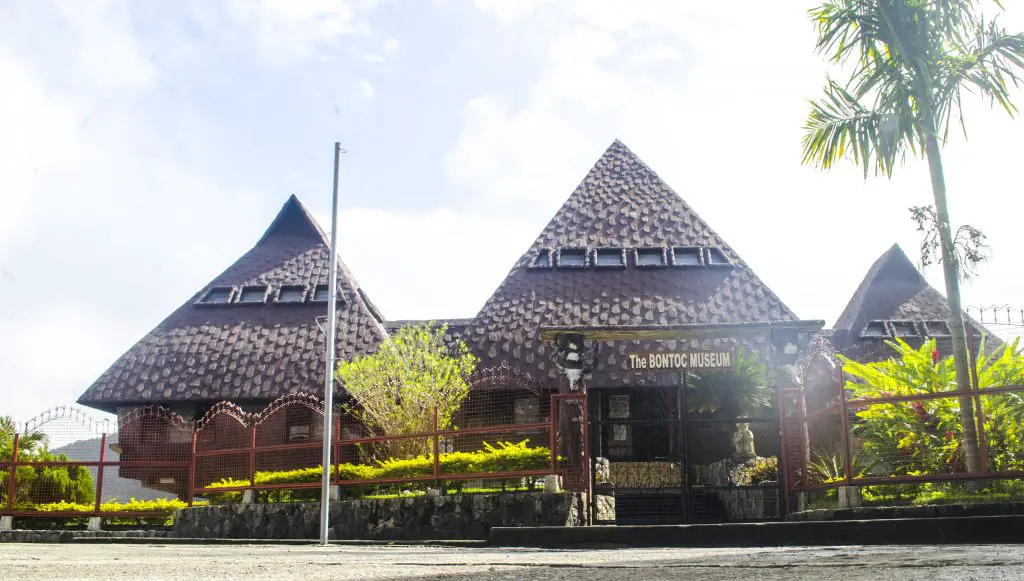 One of the locally-known tourist spots in Bontoc. Here, you'll find different artifacts, pictures, memorabilia, sculptures, replicas of native houses, old photographs and many more. Entrance fee is 65 pesos.
Watch Cultural Presentations
Sidetrip to other Bontoc attractions
If you're done watching the main events of Lang-ay Festival, you can do a quick tour of some of the famous tourist spots in Bontoc. Maligcong rice terraces, Mainit hot spring, Alab Petroglyphs, and Humuyyo falls are just some of these.
Dance and sing with the Locals
The locals of Bontoc are mostly warm and friendly. Don't be shy to interact and get to know them. For sure, you'll learn a lot from their stories.
Visit the Bontoc Pasalubong Center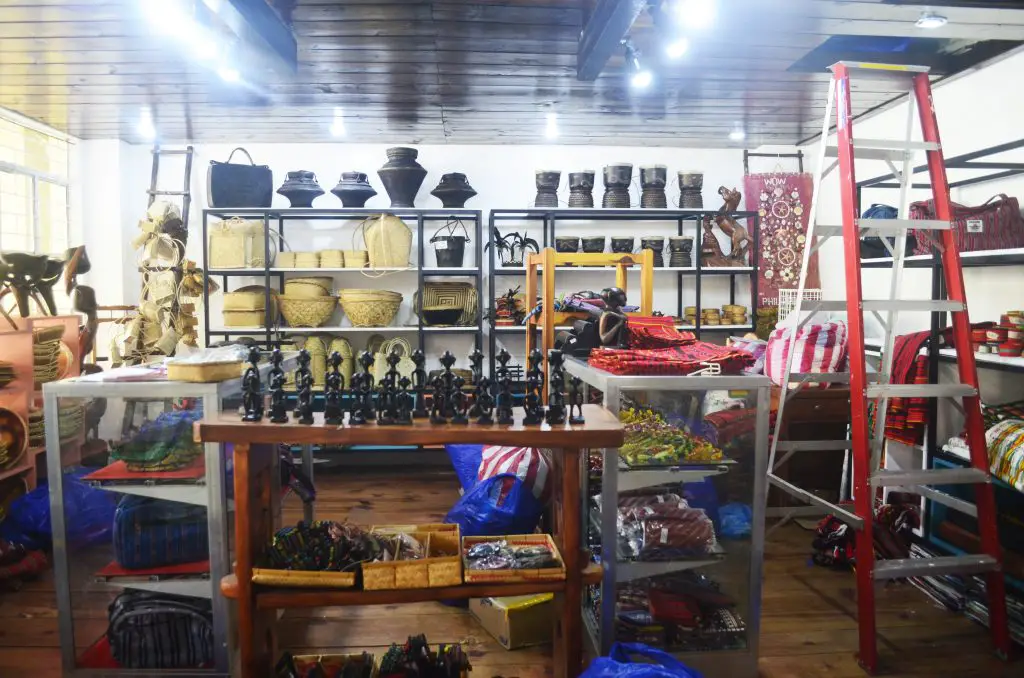 Just along the GL Trans Station. It is a good stop if you are looking for authentic souvenirs. Traditional wines, snacks, weavings, sculptures, and beads are sold here.
What and Where to Eat?
Because it is a provincial event, expect food stalls mushrooming at every corner.
Many of these serve exotic dishes and drinks. But if you want to experience cultural offerings and what it feels to be like an I-Montanyosa, then better try indigenous meals and eateries.
For sure, you will find them everywhere. Check the following:
Tapuey (Rice Wine)
Tapuey is both a delicacy and a beverage in Mt. Province. It is made from different varieties of heirloom rice. It is usually served during special occasions such as wakes, festivals, and weddings.
Etag (Smoked Meat)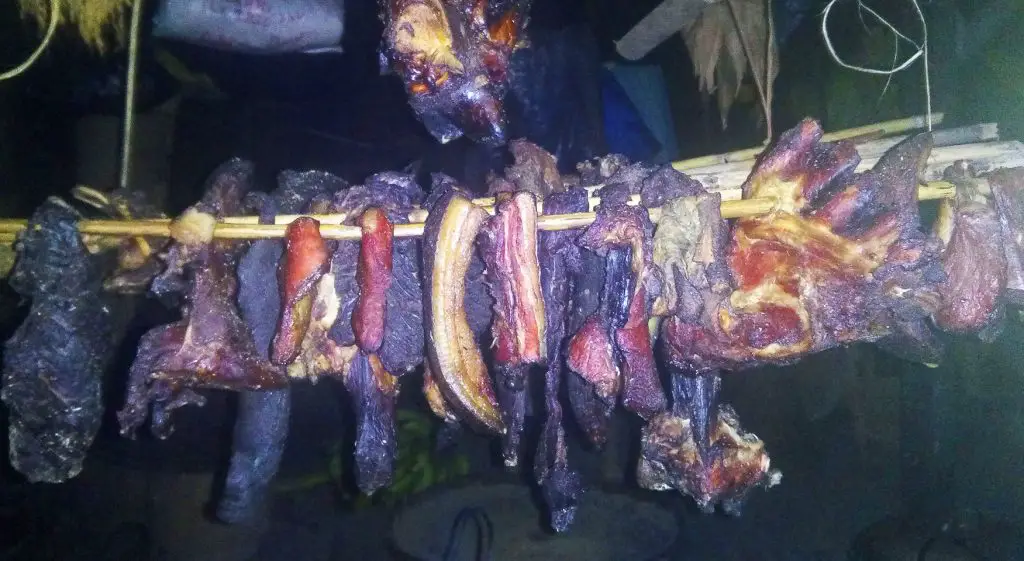 Etag is a type of meat, cured by smoking it for days or weeks. Smoking has been used especially by the locals of Sagada to preserve their meat. Etag yields a distinct but very flavorful taste. Plus, the aroma is irresistible. You can buy this at the Bontoc Public Market.
Bugnay Wine
Watwat Meat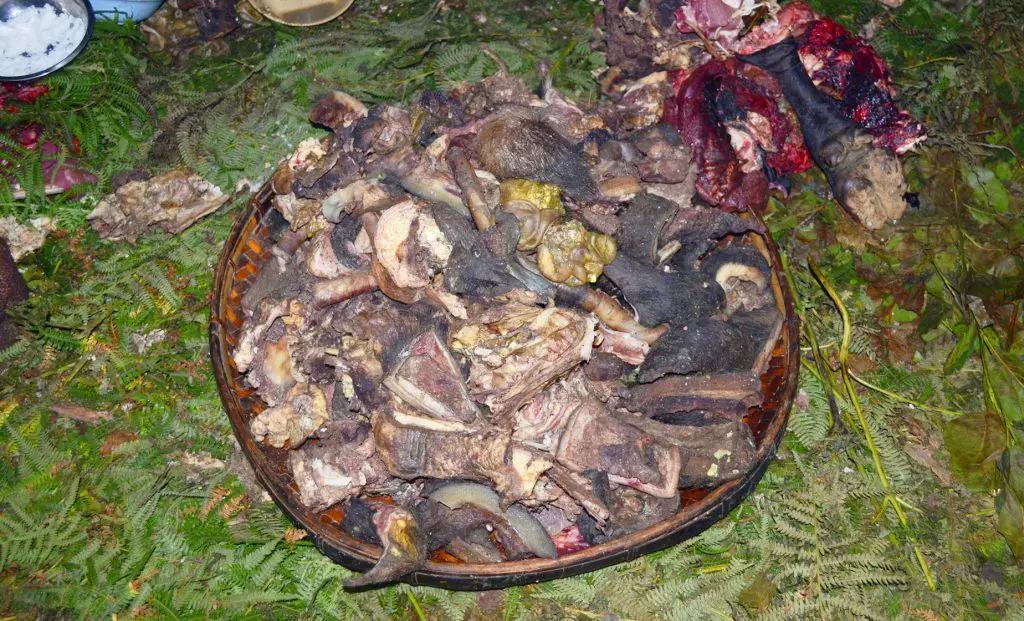 Brewed Coffee
Anayah's Yoghurt
Etag Pizza
Civet Coffee
Patupat/Patopat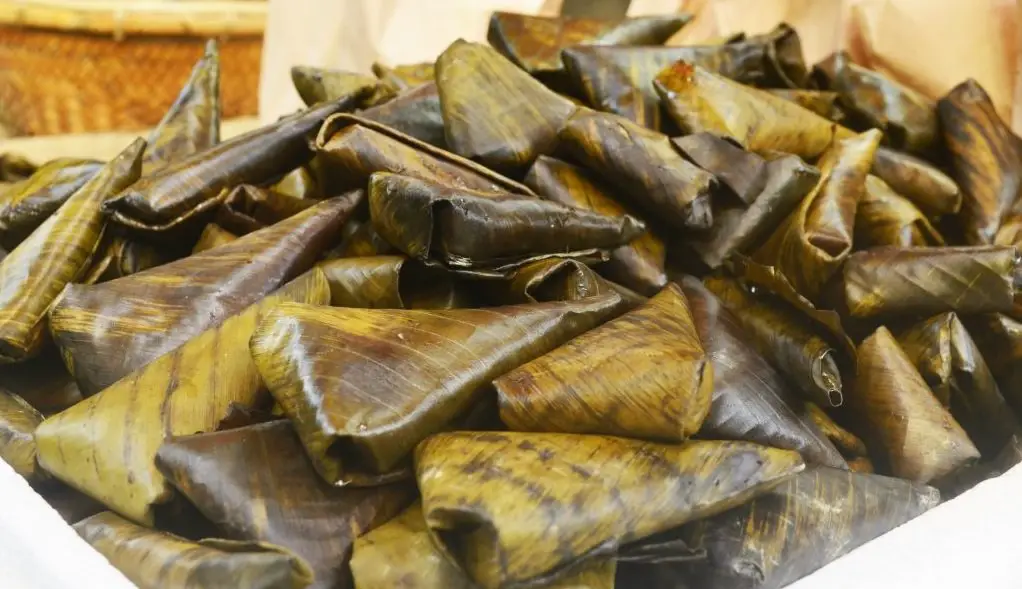 It is made up of glutinous rice, wrapped in banana leaves. It is best served with a brewed coffee.
Linapet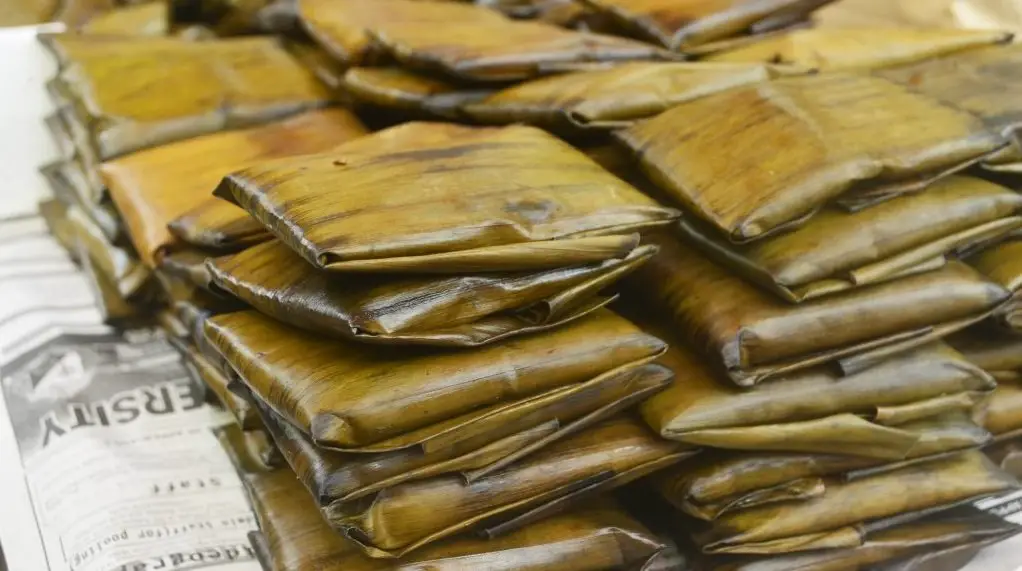 It is similar to Patopat but contains fillings, usually grounded peanut. It is a famous delicacy in Besao, Mt Province.
Where to Stay during Lang-ay Festival?
During the Lang-ay Festival, all common lodging amenities are filled. That is why it matters to set a reservation days before your arrival. Take note, however, that some only accept a personal booking. Here are some of the lodging where you can stay with their corresponding contact number.
1.     Mountain Hotel and Restaurant
2.     Walter Clapp Hotel and Restaurant
3.     Archog Hotel and Restaurant
4.     Ridgebrooke Hotel and Restaurant
Some Helpful Utterances
Some locals are often shy when talking with people of different language. Others would even avoid such conversation. That is why, if you want to connect with them, it helps to speak the local language.
You don't have to be well-versed. Trying out some common utterances and expressions can be a great way of building rapport with the people.
Most of the people belong to the Bontoc tribe (also called Ifontok) and they speak Finontok. Other tribes can also partially understand this language. So, do try learning and speaking the following:
| | |
| --- | --- |
| Finontok Common Utterances | English Translation |
| Khawis ay wiit | Good morning |
| Khawis ay | Good afternoon |
| Khawis ay maschem | Good evening/night |
| Kaat na | How much is this |
| Yaman | Thank you |
| Khawis nan ili yu | You have a beautiful place |
| Sumaa kamit | We are going home |
| Khawis ta inmali kami | It's good to be here |
| Khawis nan "culture" yu | You have a beautiful culture here |
| Lumaus kami | We are passing through |
If you run out of local terms, don't worry. Most of the locals can also speak English and Filipino. Almost all can also speak and understand Ilocano. It was the Americans who first introduced formal education among the natives, so
How to Get to Bontoc, Mt. Province?
Bontoc, the capital town of Mountain Province, is the venue for the yearly Lang-ay Festival.
Manila to Bontoc. Take Coda Lines bus from H.M. Bus Station, Cubao, Manila. The Schedule of trips are 8:00 pm, 9:00 pm, 10:00 pm, and 10:30 pm. It takes 10 to 11 hours to reach Bontoc. If you are not familiar, tell the driver to drop you at Bontoc town since the buses are bound to Sagada. Fare is 725 pesos for semi-deluxe and 935 pesos for deluxe.
Baguio to Bontoc. There are two bus companies operating from Baguio to Bontoc. First is GL Trans. This is stationed at Dangwa Terminal at the back of Center Mall. Regular trips are 7:30 am, 8:30 am, 10:00 am, 1:00 pm, and 2:30 pm.
On the other hand, the Rising Sun buses are stationed at Slaughter Compound, Magsaysay. The departure starts at 4:00 am to 4:00 pm. All in all, the trip takes 5 to 6 hours along the Halsema Highway. Regular fares for both buses are 212 pesos. For senior citizens, students, and PWDs, fare is 176 pesos.
Tips and Reminders
1.     Respect the local culture. Avoid practices that may offend the community. Among these are wearing of mini-shorts in public; public display of affection; smoking; and taking pictures of sacred rituals.
Take note. Lang-ay Festival is an indigenous occasion.
2.     Always seek permission and guidance from the Municipal Tourism Office or the local officials when planning to visit nearby tourist spots in Bontoc.
3.     Socialize with the locals so you can learn more about the local culture and history. Do so with cultural sensitivity and respect.
4.     Don't ever litter, please. Let us help in keeping Bontoc clean and green.
5.     Refrain from offensive terms and expressions.
6.     Some cultural materials are for your eyes only. Don't take pictures if it is prohibited.
Lang-ay Festival Date: Every First week of April
Photos Courtesy: Cel F. Marafo and Neo Jay Garcia.