Here is a comprehensive list of famous and hidden Cavite tourist spots you should not miss. We also included emerging Cavite tourist attractions and the most popular things to do.
Cavite boasts of historical attractions, owing to its role during the Philippines' revolt against the Spanish invaders. It's in Kawit, Cavite where the country's first president waved the Philippine flag, signifying the country's independence from the 300-year Spanish rule.
Significant battles also took place here up the Japanese times. It's no wonder memorials and other historical landmarks abound in the province.
Little do people know, however, that Cavite also hosts eco-cultural tourist attractions. Hidden in its vast landscapes, you'll discover stunning waterfalls, serene lakes, off-beaten beaches, and scenic mountains views. It's therefore, a good weekend getaway especially with its proximity to Manila.
Without further ado, here are the must-see tourist spots/attractions in Cavite. Let's go.
1. Malibiclibic Falls
For many of us, it comes as a total surprise to hear that Cavite hides waterfalls. But yes, it has several of them tucked on its remote landscapes. One of which is the picturesque Malibiclibic Falls. It's now one of the most frequented Cavite tourist attractions.
Although the waterfall is just 2 meters high, it carved a wide and very deep pool. The adjacent cliffs are 10 meters high. If you're an expert swimmer, you can jump or dive right into the pool. Or enjoy relishing the lush vegetation surrounding the waterfall while sitting on one of the big boulders.
Location/Jump-off: Brgy Lumipa, Bailen
Trekking Time: 30 minutes
2. Cabag Cave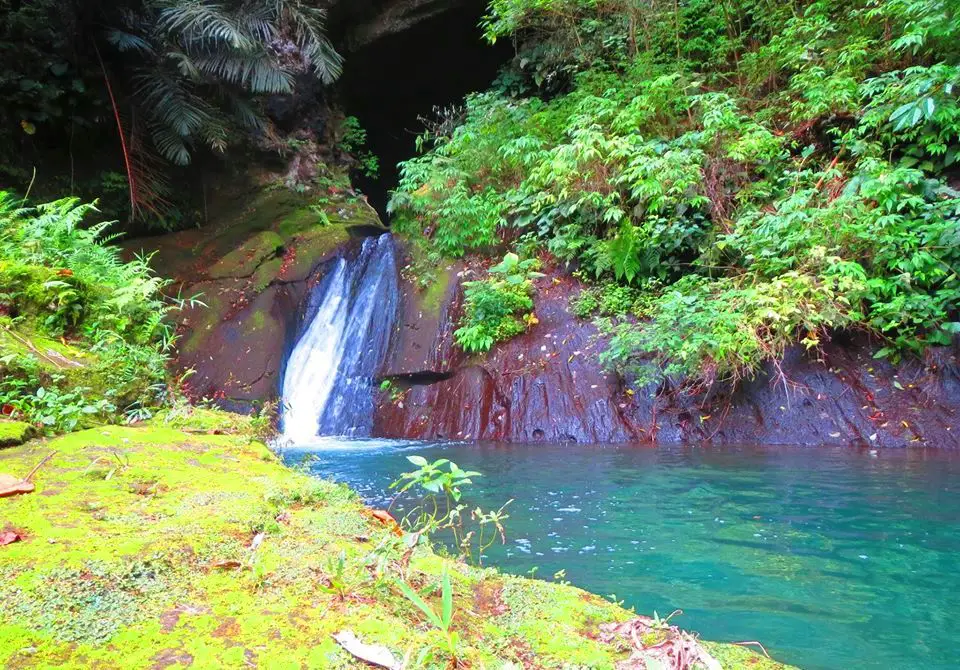 Cabag Cave is one of the hidden tourist spots in Cavite although it's the most popular cave in the province. It has a big opening with a charming waterfall gushing out from its mouth. You can swim on the waterfall's refreshing pool.
To go deeper and explore the sights inside, you'll be following a 50-meter underground river. Get ready to see spectacular limestone rock formations and chance on bats and other wildlife. Its remoteness has helped preserve its pristine condition.
Location/Jump-off: Brgy Lucsuhin, Silang
Spelunking Time: 20-30 minutes
Entrance Fee: None
Guide: Required but fee is donation
3. Pico de Loro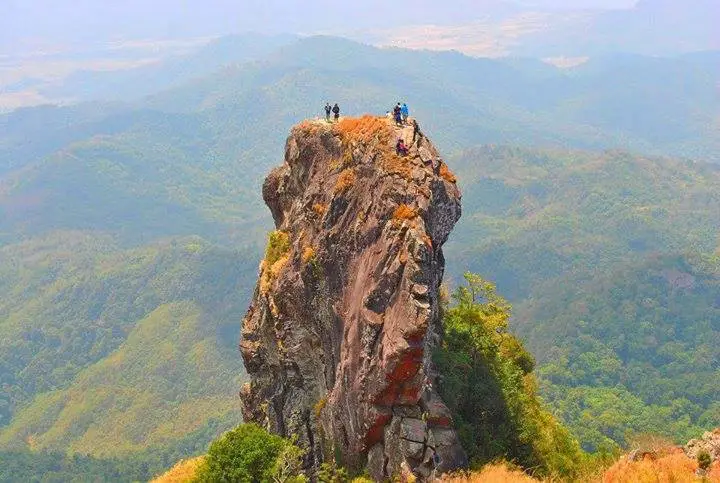 Dubbed as the "Parrot's Peak," Pico De Loro is must-try hiking destination in Cavite. From a vantage point, it does resemble the shape of a parrot's beak, thus, the name. It's up to you though whether you view it as such once you see it. It is also Cavite's highest point and it takes a challenging ascent to reach its peak.
It's best to visit the peak during the early morning to catch a breathtaking view of the sunrise and occasional sea of clouds. Besides, you don't have to endure the simmering midday heat while climbing.
Location/Jump-off: DENR Station in Ternate
Elevation: 664 meters above sea level
Trekking Time: 3 hours to the summit
Registration Fee: Php 25 per person
Guide Fee: Php 1000 for a group of 5 pax
4. Corregidor Island
Before the Philippines succumbed to Japanese invasion in World War II, brave American and Filipino set their last stronghold in Corregidor Island. Fierce battles took place here and the Japanese relentlessly bombed the island until the defenders finally surrendered.
Today, the island is a monument where you can find artilleries and other materials signifying the war. It's one of the best historical tourist spots in Cavite.
5. Balite Falls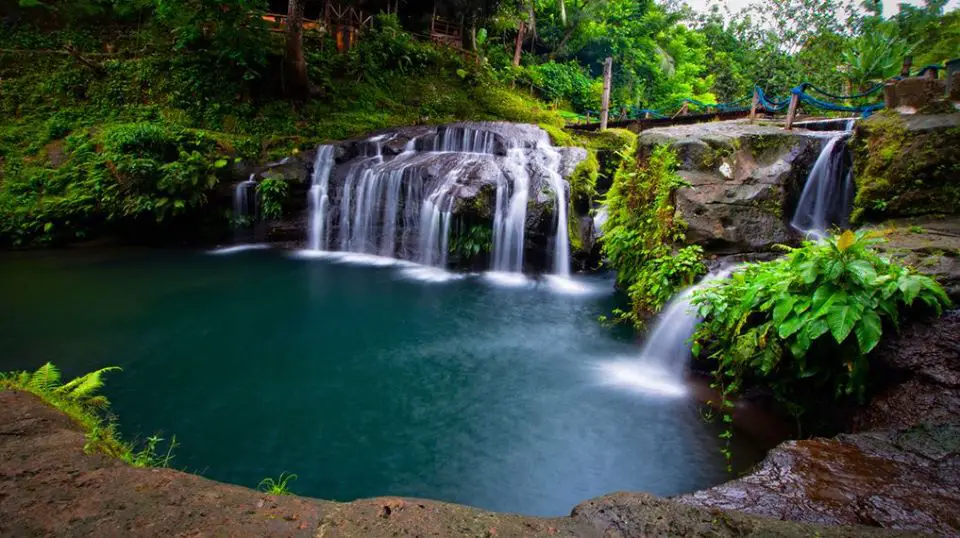 Balite Falls is one of the newly discovered hidden tourist spots in Cavite. It's a small waterfall, roughly 10 feet high. But it has an entrancing pool with crystal-clear waters. If you're up for a thrill, try jumping from the top of the falls to the pool. Just make sure you're an expert swimmer.
Location/Jump-off: Amadeo
Entrance Fee: Php 100 per person
Cottage Rental: Php 300
6. Katungkulan Beach Resort
Katungkulan Beach was dubbed as Boracay de Cavite because of its powdery white sands. That was before overdevelopment caused gradual degeneration. However, it remains a worthwhile tourist spot in Cavite especially for family getaways. Plus, you'll also get to relish the crystal-clear waters and the surrounding views.
Location/Jump-off: Ternate
Entrance Fee: Php 100 per person
Cottage Rental: Php 350 – Php 950 depending on size
7. Pantihan/Balayungan Falls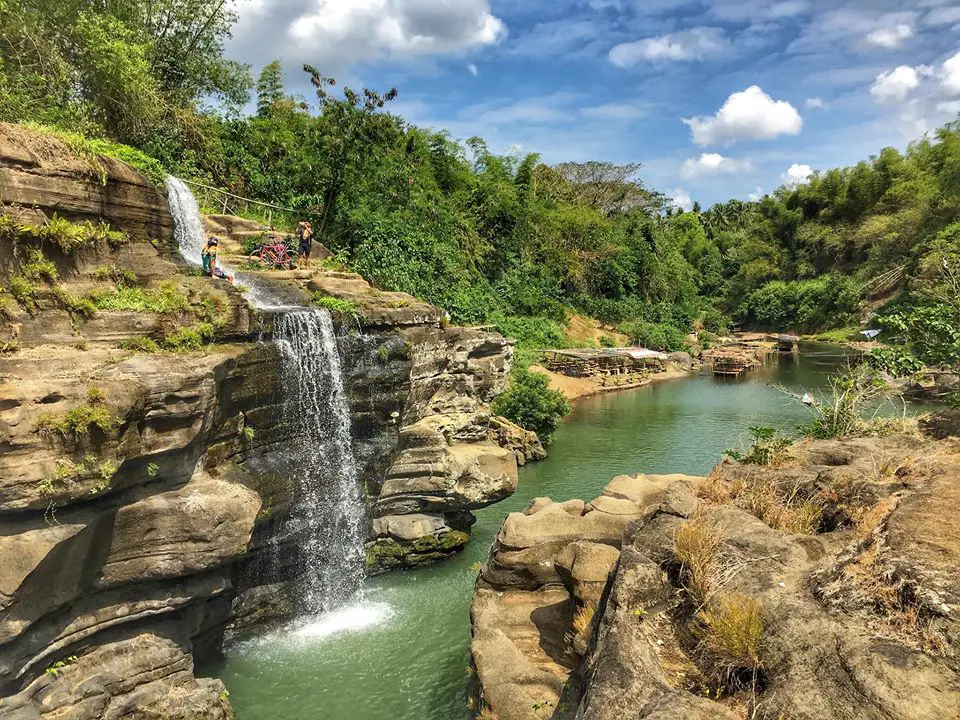 Balayungan/Pantihan falls is known for its light showers and bridal veil-like view. It cascades on a beautiful limestone rock formation towards a gorge. A river runs beneath it and you can jump from the cliffs to the deep part of it.
Location/Jump-off: Maragondon
Entrance Fee: Php 10
8. Panamin Beach
Panamin Beach used to be a recreational hotspot but was later abandoned for unclear reasons.
Today, however, the local authorities are promoting it for ecotourism. It has rustic views that will surely make up for a memorable getaway. Enjoy strolling around the beach as you relish the invigorating sea breeze.
Location/Jump-off: Ternate
Entrance Fee: Php 200 per person
9. Tagaytay Ridge
Tagaytay Ridge is one of the highland areas of Cavite and among its popular tourist spots. From here, you'll catch a panoramic view of Taal Volcano, the smallest in the country.
Add to this the breathtaking view of Taal Lake and the lush mountains surrounding it. Because of the picturesque views, many couples celebrated their weddings here.
Location/Jump-off: Tagaytay City
10. Puzzle Mansion
If you're a fan or if you're familiar with Gina Lacuna, then you come here to see here. She holds the record for owning the biggest collection of puzzles. That listed her to the Guinness Book of World Records in 2012. The museum houses more than 1,028 puzzle collections and counting.
Location/Jump-off: Cuadra Street, Brgy Asasin, Tagaytay
Entrance Fee: Php 100 per person
Operating Time: 7 AM to 7 PM (Monday-Friday), 7 AM to 8 PM (Saturday-Sunday)
11. Gen. Emilio Aguinaldo Shrine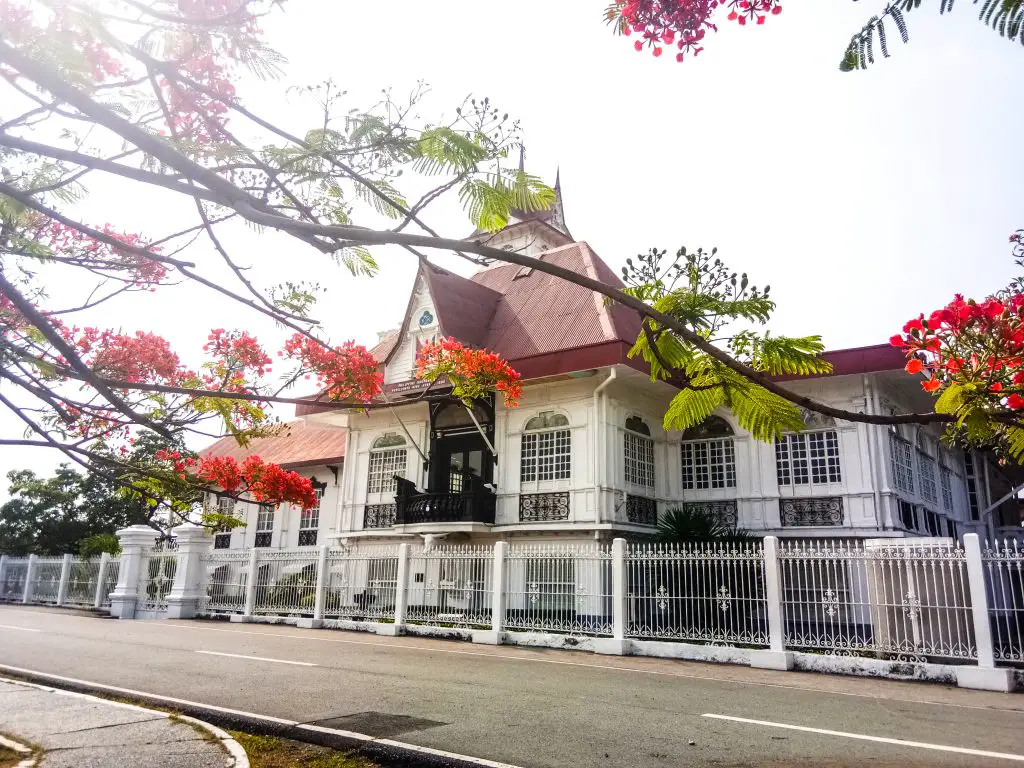 The shrine is the home of the country's first president, Gen. Emilio Aguinaldo. It is also here where he waved the first Filipino flag, putting an end to the 300-years of Spanish rule. For a historical junkie, the shrine is a must-see indeed even if you're not a fan of Gen. Aguinaldo.
Location/Jump-off: Kawit
Operating Time: 8 AM to 4 PM (Tuesday to Sunday)
12. Puerto Azul
Puerto Azul is another abandoned site just like Panamin Beach. They are just five kilometers from each other. It used to be a popular gold resort and housing estate. The caretakers did mention though that there are plans to restore the site to its former glory.
Location/Jump-off: Ternate
13. Imus Cathedral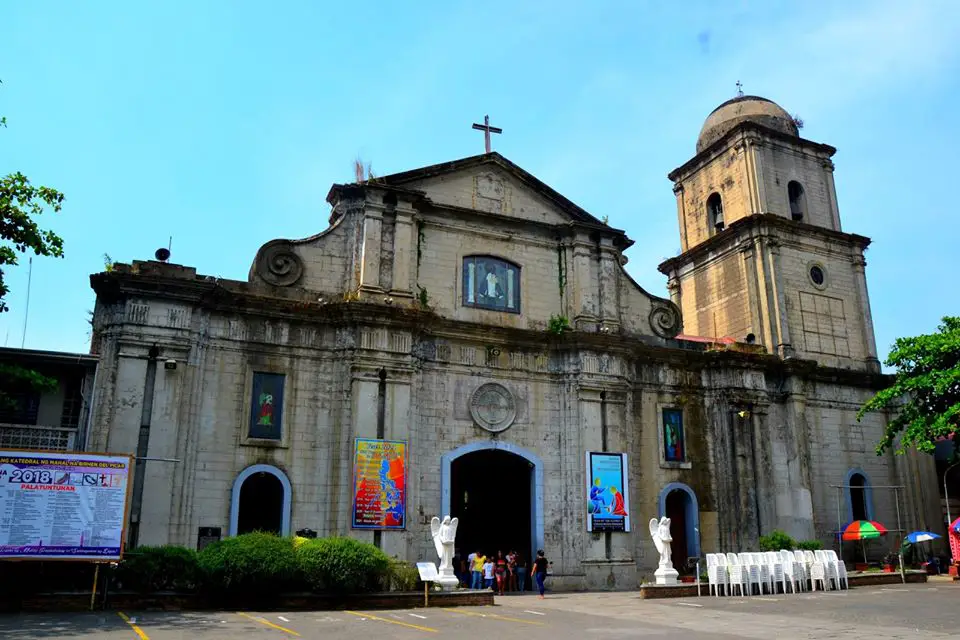 Also known as the Cathedral of Our Lady of Pilar, Imus Cathedral is one of Cavite's historical tourist spots. It dates back to the Spanish years and since then, has been an important site of important occasions and events.
Every October 12, the Catholic faithful celebrate the fiesta of Our Lady of the Pilar and Saint John the Baptist, the church's patron saints.
14. Museo De La Salle
If you want to learn more about the rich history of Cavite, do check out Museo De La Salle. It's within the De La Salle University compound, thus, you'll also get to explore the Catholic institution.
The museum showcases various historical artifacts such as handcraft vessels, ceiling paintings, animal preserves, and traditional Filipino attires. You'll feel like you're travelling back to Spanish years when you come here.
Location/Jump-off: Dasmareñas
15. Patungan Beach Cove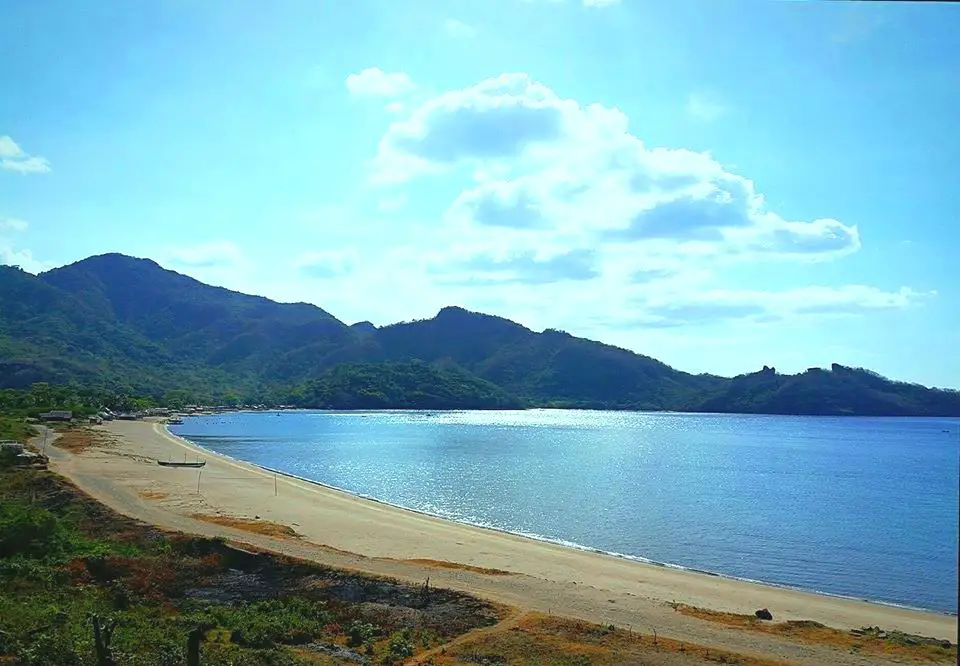 Despite its accessibility, Patungan Beach Cove remains one of the hidden tourist spots in Cavite. But for that reason, the beach is generally pristine and rustic.
Although don't expect white sands here, there's just nothing like it enjoying the beach and swimming on the crystal-clear waters.
Location/Jump-off: Brgy Patungan, Maragondon
Parking Fee: Php 50 for a day tour, Php 100 for overnight
Boat Ride Fee: Php 50 per pax
Cottage Rental: Php 1000 for a day tour, Php 2000 for overnight
16. Museo Orlina
Another hidden tourist spot in Cavite is Mueso Orlina. It showcases some of the best works of nationally-acclaimed sculptor, Ramon Orlina.
Aside from interesting glass sculpture, the museum also displays other artworks of local artists such as paintings and metal crafts.
Location/Jump-off: Tagaytay
Entrance Fee: Php 100 per person
17. Kaynipa Cove
Kaynipa Cove offers a breathtaking view of the coasts of Ternate municipality. If you're after less touristy destinations in Cavite, Kaynipa Cove is one place to go since fewer people come here.
Location/Jump-off: Ternate
18. Cuenca Ancestral House
Also known as Bahay na Tisa, Cuenca Ancestral House was the temporary residence of Gen. Emilio Aguinaldo before he moved his office to Malolos, Bulacan.
The house's architecture features Spanish designs while the roofing is made from baked clay. It is one of the historical tourist attractions in Cavite.
Location/Jump-off: Gen. Evangelista St., Bacoor
19. Bacoor Family Eco-Park
If you're looking for an easily accessible weekend getaway, check out the Bacoor Family EcoPark. It features a man-made lagoon where you can fish and ride a boat. There are several cottages in the area including a multipurpose hall for social gatherings.
Location/Jump-off: 21 De la Cruz St., Phase II-A, Bacoor
20. Mt. Marami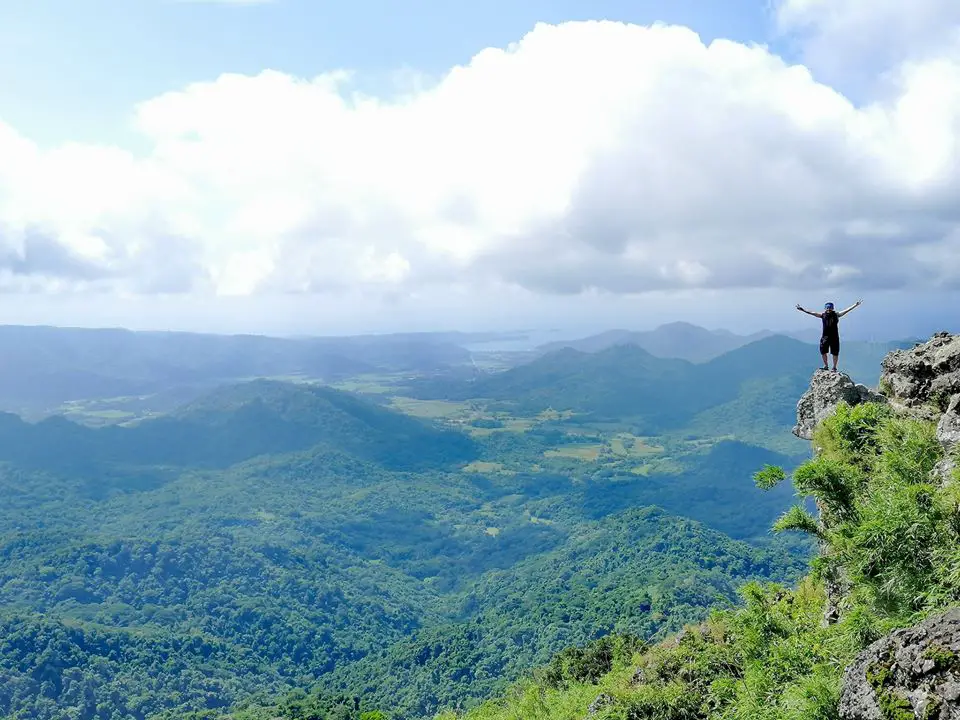 Mt Marami is known for its numerous rocks that formed into a solid monolith. From its summit, one can have a 360-degree view of both Cavite and Batangas provinces.
Location/Jump-off: Maragondon
Other Natural Cavite Tourist Spot
21. Mt Buntis
22. Mt Nagpatong
23. Mt Bahay na Bato
For More Information
If you need more information to help set up your itinerary for the tourist spots in Cavite, do contact the Provincial Tourism Office via the following:
Tel. Number: (046) 419 4357
Email Address: cavitetourism@gmail.com
Website: http://cavite.gov.ph/home/tourism
Office Address: 2F Cavite Provincial Capitol Bldg.Trece Martires