Here is a comprehensive list of Quezon province tourist spots you should not miss. Aside from the best places to visit in Quezon province, we included the must-see off-beaten destinations and the most popular things to do.
Quezon Province is now a premium ecotourism site in the Philippines. Although it is very much accessible from Metro Manila, much of the province's vast and varied landscapes remain unexplored. These are home to fascinating ecological wonders that will make up for a lifelong thrill and adventure. 
Sure, there are well-documented tourism destinations in Quezon. But in its remote areas, one can find countless beaches, waterfalls, caves, and thriving forest ecosystems.
All these warrant the need for protection and sustainable management. Thankfully, eco-tourism is helping do just that.
If you're planning to visit, here are the must-see destinations in Quezon you should not miss.
Behold Quezon Province Tourist Spot
1. Mount Banahaw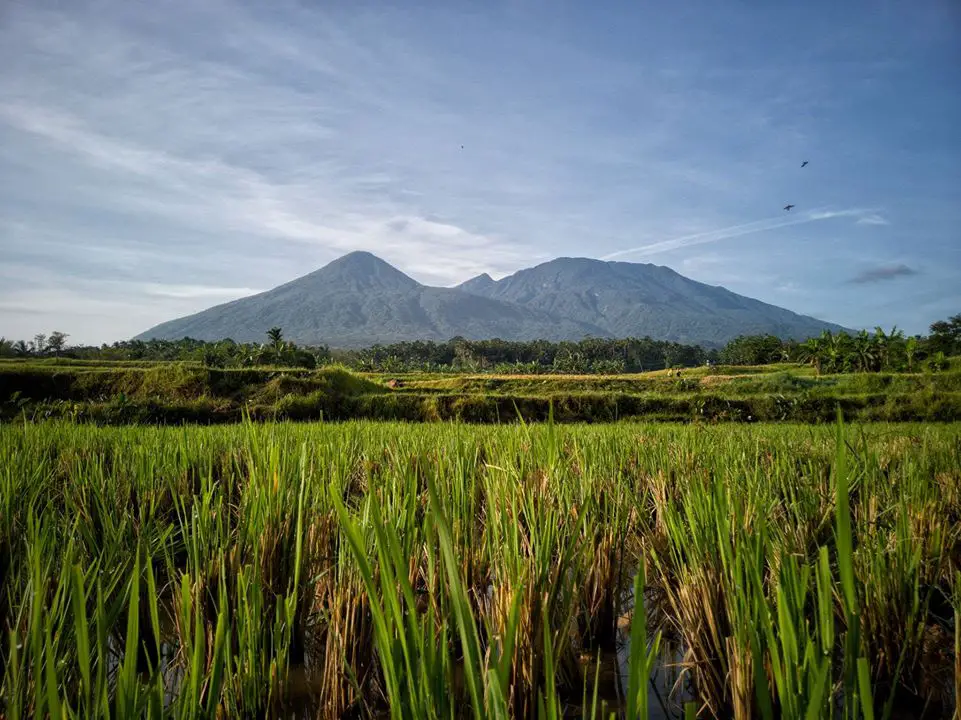 With an impressive height of 7,120 feet above sea level, Mt Banahaw is the highest mountain in the CALABARZON region. It is also one of the region's last ecological frontiers, home to critically-endangered flora and fauna species.
Mt Banahaw covers an area of more than 10, 901 hectares that consist mainly of secondary forests on the lower slopes. Enchanting mossy forests, however, dominate the upper elevations.
When exploring the mountain, you'll find numerous waterfalls, crystal-clear streams, caves, rock formations, and shrines. Since 2016, however, the local authorities closed Mt Banahaw for regeneration purposes.
2. Balagbag Falls
Balagbag Falls is one of the emerging tourist spots in Quezon province, especially for adventurers and nature lovers. It is a multi-tier waterfall surrounded by lush vegetation.
It's also very much accessible, some 5 minutes of walk from the parking area. The first layer has a deep pool, fit for swimming. You can climb on one of the cliffs and jump towards the pool.
Location/Jump-off: Brgy Tingnoan, Real
Entrance Fee: Php 20 per person
3. Noknok Falls
Noknok Falls is just a kilometer away from Balagbag Falls, making it possible for you to visit and enjoy both in a day or less. It has a height of 10 meters with a naturally-built pool that is ideal for cliff-jumping. 
Noknok Falls is one of the lesser-known tourist destinations and one of the best places to see in Quezon province.
Location/Jump-off: Brgy Tingnoan, Real
Trekking Time: 10 minutes from the Real-Mauban Road
Entrance Fee: Php 20 per person
4. Polillo Group of Islands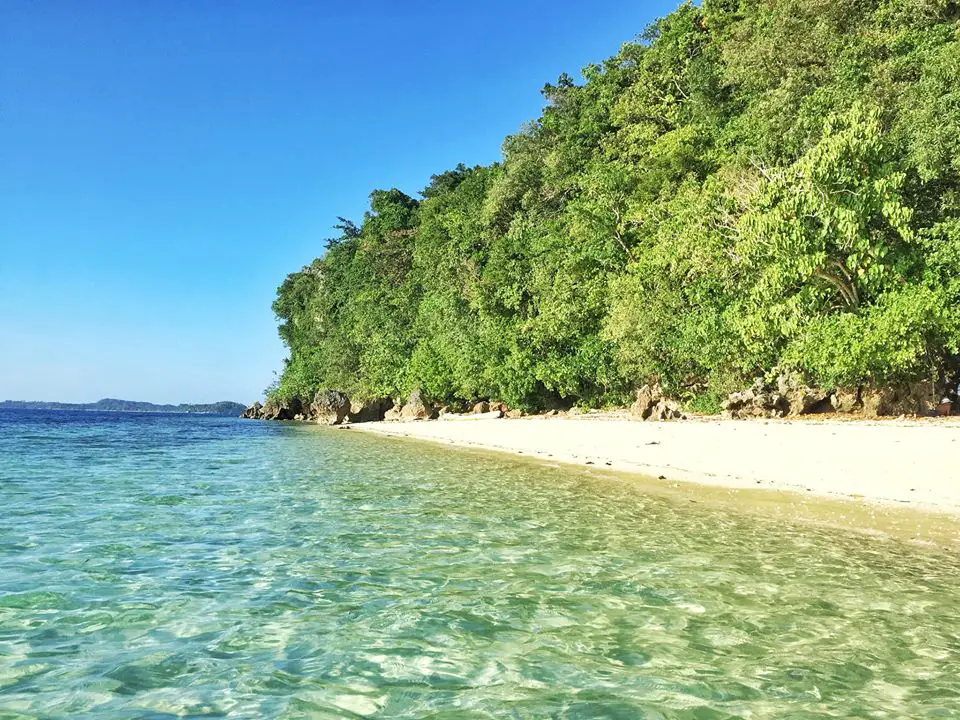 It's one of the best eco-tourism spots in Quezon province, consisting of 27 remote and unspoiled islands. Among the most popular destinations here are Pulong Kukok, Minasawa Bird Sanctuary, Anilon Island, Anawan Island, Isla Putting Bato, and Kabalu Sandbar.
There are also several caves for you to explore, including forest-clad and colossal limestone rock formations. If you're after deserted beaches and pristine waters, you should come here.
But please, be responsible. Let us all help in keeping the islands' pristine condition.
5. Borawan Beach
Balesin Beach is one of the top Quezon province tourist spots. Known for its white beaches with pristine waters, the island could easily make up for a lifelong adventure and fun.
Among the favorite things to do here are paddle boating, kayaking, bird watching, scuba diving, surfing, and sailing. If you're up for more, stroll around the island and catch sight of huge limestone rock formations.
These limestone rocks will make you feel like you are in Coron or El Nido in Palawan. 
Location/Jump-off: Pollilo
6. Quezon National Park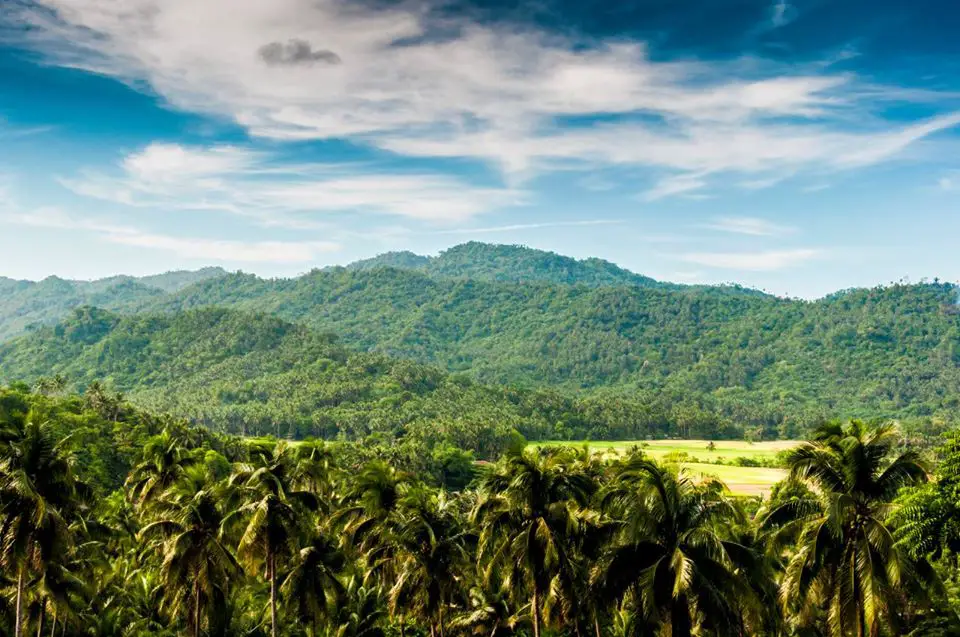 Quezon National Park hosts one of the few remaining natural ecosystems in Quezon. It is home to a variety of flora and fauna species, some of which are critically-endangered.
Many of the species here are found nowhere else in the world, making it a botanical paradise. Trekking to the deep forests will lead you to enchanting caves, and scenic peaks.
Sadly, deforestation for commercial purposes is slowly ravaging what remains of the park.
Location/Jump-off: Atimonan, Pagbilao, Padre Burgos
7. Mount Mirador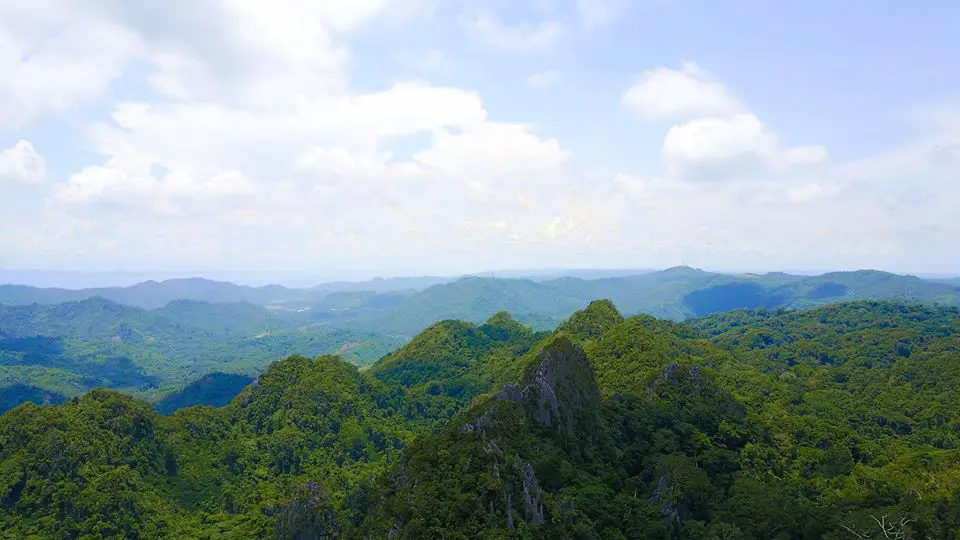 Mount Mirador is the highest peak in Quezon National Forest Park. With a height of 1200 feet above sea level, Mt Mirador offers a memorable hiking experience.
Pristine forests cover most of the mountain, and there are also massive limestone rock formations to see. It is one of the rising tourist spots in Quezon province.
Location/Jump-off: Atimonan
8. Salibungot Beach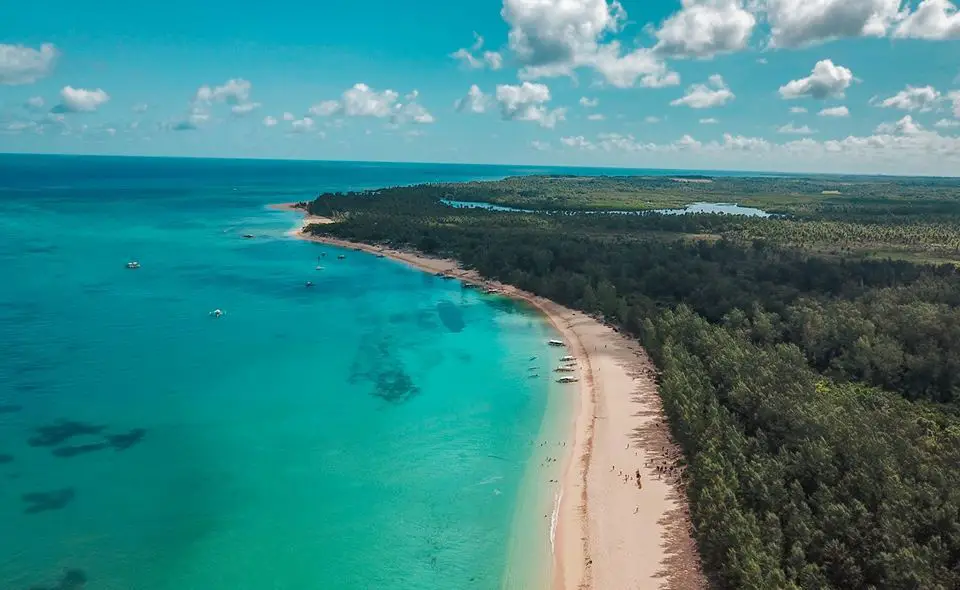 If you're done chasing white beaches, why not check out Salibungot Beach for an unusual escapade. The beach here has golden sands complementing the crystal-blue waters.
It'll surely thrill you running on the powdery sands as you relish the sea breeze and the lush pine forests. Both locals and tourists love coming here to catch a breathtaking view of the sunset.
You can also camp here for the night to make up the most of your rustic adventure.
Location/Jump-off: Jomalig Island
Boating Time: 4-5 hours
9. Pinlac Falls
Pinlac Falls nestles on the forest-clad mountains of Infanta. It has multiple layers with refreshing and crystal-clear waters. Locals love coming here to enjoy the rustic atmosphere and have a refreshing swim.
Location/Jump-off: Brgy Magsaysay, Infanta
Trekking Time: 10 minutes from the highway
10. Kanaway Beach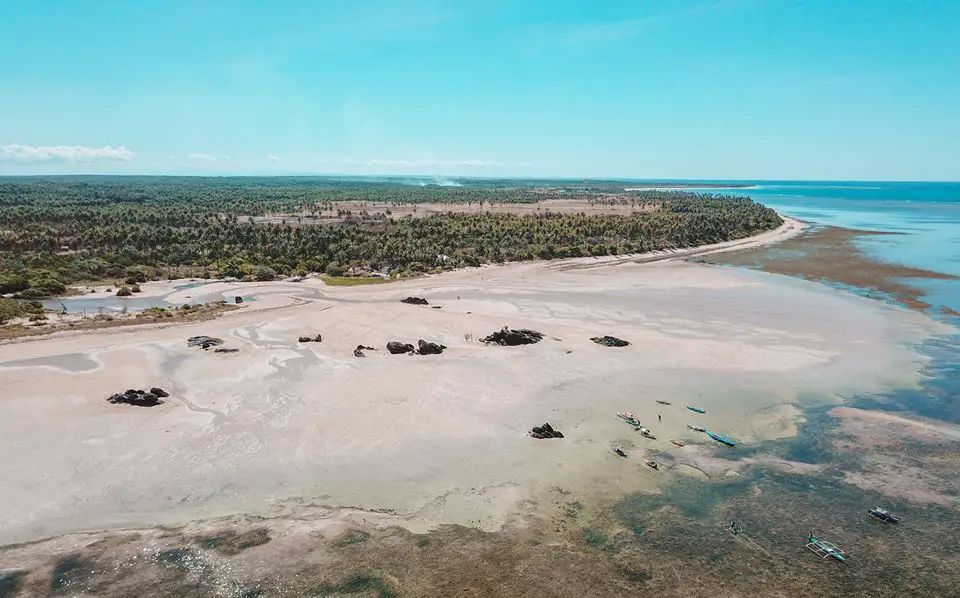 Kanawan Beach also lies within Jomalig Island and is one of the off-beaten tourist spots in Quezon province. Just like Salibungot Beach, it also has golden sands that stretch for as much as 400 meters!
There are also two islets nearby you can explore. If you're into less touristy destinations, then Kanaway Beach should make up to your bucket list. 
Location/Jump-off: Jomalig Island
11. Dampalitan Island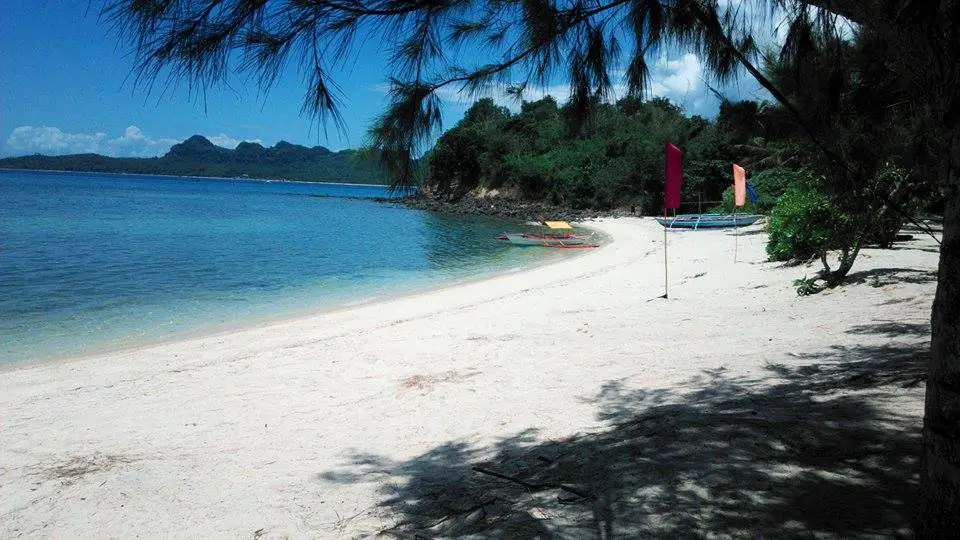 Although it's popularly promoted as an island, it is a beach on a small peninsula of mainland Quezon province. It has powdery white sands similar to those found in Boracay Island.
There are also pine forests lining the beach, and you can just lean on one of these and relax the whole day. There are cottages available if you plan to have an overnight stay. 
Location/Jump-off: Padre Burgos
Boating Time: 15 minutes from Borawan Beach
12. Agos River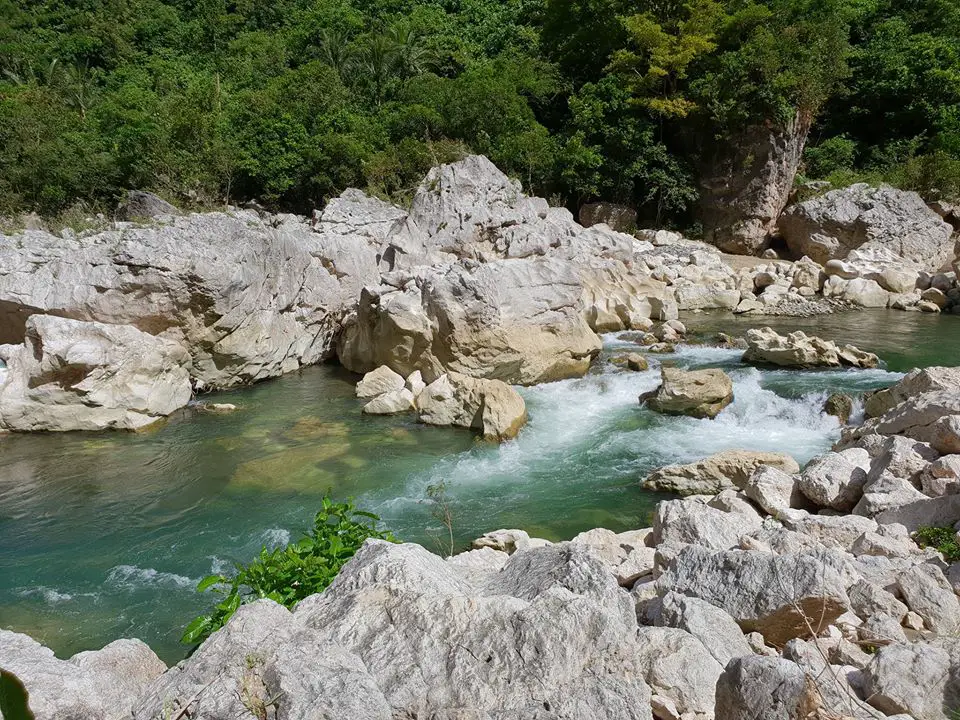 Agos River is one of the cleanest rivers in Quezon province. The mighty river emanates from the forested mountains of Sierra Madre. For the Dumagat Indigenous Group, the river is sacred, therefore, tied to their cultural identity.
Sadly, a mega-dam project is threatening the river the local inhabitants, including abundant wildlife. Hopefully, the locals will continue to gain support in their campaign to save the Agos River from the Kaliwa Dam project.
Location/Jump-off: Infanta
13. Cagbalete Island
Cagbalete Island covers more than 1600 hectares, and on its coasts, you'll find several beaches with powdery, white sands. During low tide, a beautiful sandbar forms.
The island is also known for its rich and thriving marine biodiversity. Among the activities, you can do here are horseback riding, bird watching, island hopping, and snorkeling.
For an overnight stay, there are a few accommodations available. But if I were you, I would choose camping on the beach to enjoy nature at its finest.
Location/Jump-off: Lamon Bay, Mauban
Boating Time: one hour from Mauban town
14. Alitap Falls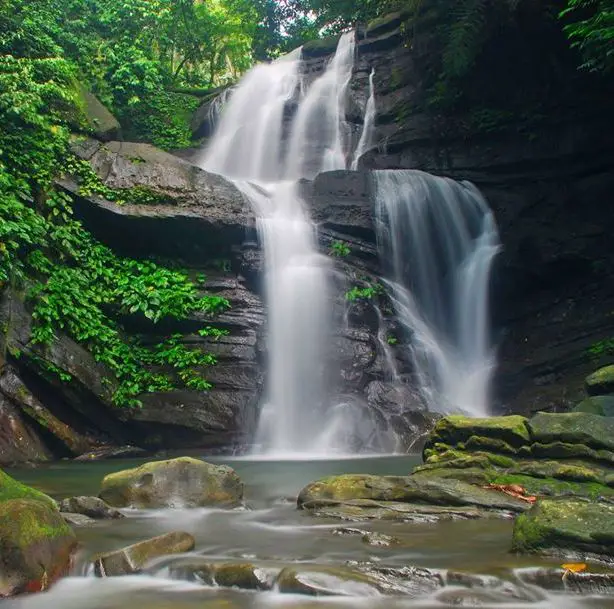 Tucked in the remote highlands, Alitap Falls is one of the off-beaten Quezon destinations. It has several layers, each with unique features to offer. The main waterfall measures around 40 meters high and cascades on a scenic cliff amid green foliage.
To get here, expect to walk on slippery trails, cross rivers, and navigate on jungles. But surely, the mesmerizing views of the waterfalls will make up for you to experience an adventure of a lifetime.
Location/Jump-off: Brgy Alitap, Mauban
Trekking Time: 3-4 hours
15. Dahoyhoy Falls
Among the twenty-plus falls found in Mauban, Dahoyhoy Falls is the most popular and accessible. Trails leading to it are well established. But even so, it remains a generally off-beaten Quezon destination. It's only around 15 feet high with waters cascading on a seemingly-terraced rock platform.
Location/Jump-off: Brgy Macasin, Mauban
Entrance Fee: Php 10 for adults, Php 5 for kids
Trekking Time: 30 minutes
16. Balesin Island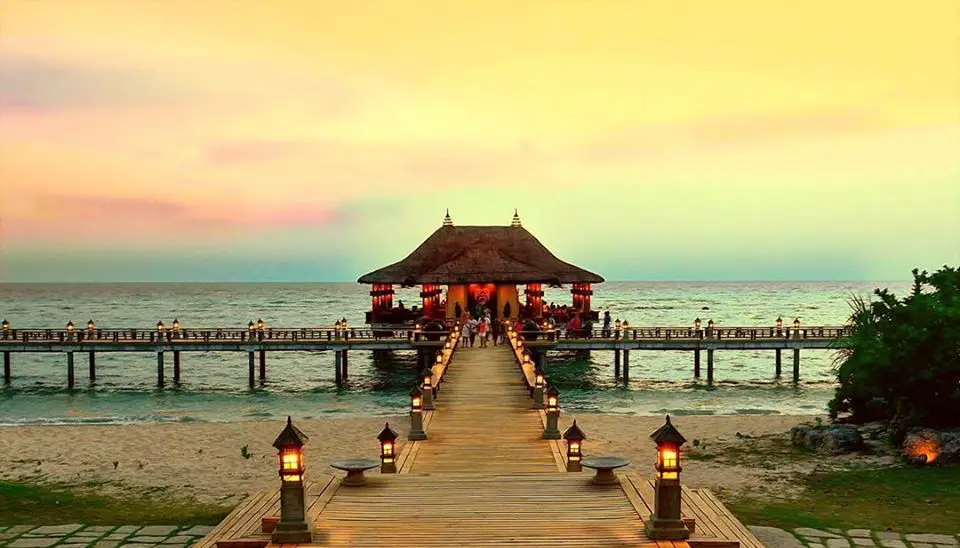 Balesin Island is among the most popular tourist spots in Quezon province. It covers around 500 hectares with beautiful coastlines featuring white-sand beaches.
The island, however, is only for members as it is a luxury resort. To become a member, you have to afford the starting fee, which is Php 3 million!
But you don't have to spend that kind of amount since there are budget-friendly options out there.
Location/Jump-off: Polilo Island
17. Kamay ni Hesus Shrine
If you're after a memorable pilgrimage experience, especially during the Lenten season, you might want to visit Kamay ni Hesus Shrine. There is regular healing mass offered here.
On a hill, you'll find a 5-feet statue of Jesus Christ. From here, you'll also catch a panoramic view of the surrounding landscapes, including Mt Banahaw. It is one of the most frequented tourist spots in Quezon province.
Location/Jump-off: Lucban
18. Villa Escudero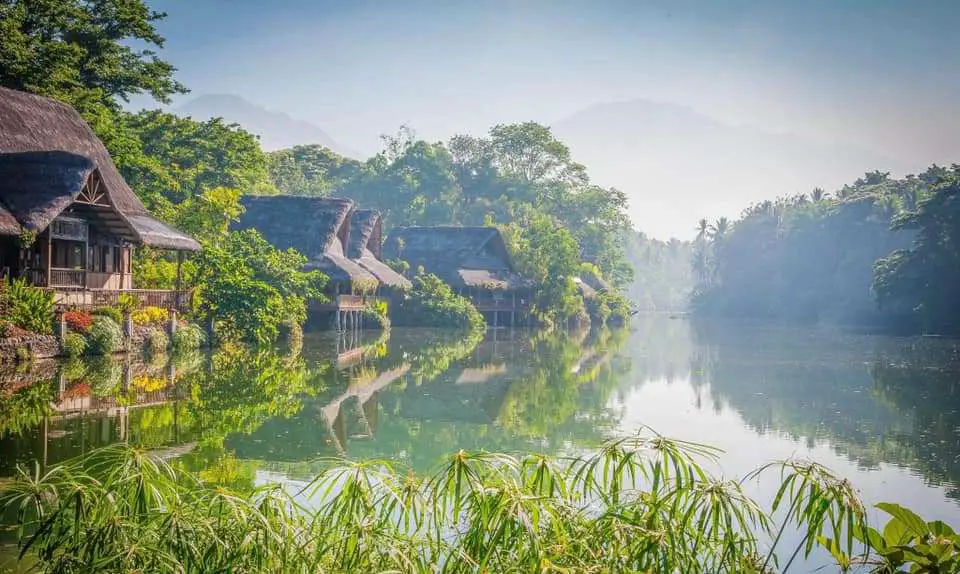 Eating your meals before a restaurant would be a unique experience, right? Well, you can try that at Villa Escudero, which hosts the iconic Labasin Falls.
Although it's a man-made resort, the sceneries here are rustic. It will make you feel like you are in a jungle setting. Other exciting things to do here are bamboo rafting, swimming, and trekking.
There is also a huge museum featuring artifacts that showcase the rich cultural heritage and history of the Philippines.
Location/Jump-off: Tiang & Dong municipalities
19. Minor Basilica of Saint Michael the Archangel
The Minor Basilica of Saint Michael the Archangel is a century-old masterpiece built during the Spanish times. It features a Baroque style of architecture and is one of the most visited pilgrimage sites in Quezon.
The locals dub it as, "The Key of Tayabas," because the church's blueprint resembles a key. Inside the church, you'll find Neo-classical altars. It has a historical clock, one of the largest and oldest church clocks in Asia, attached to the belfry.
Location/Jump-off: Tayabas       
Entrance Fee: None          
20. Puting Buhangin (Kwebang Lampas)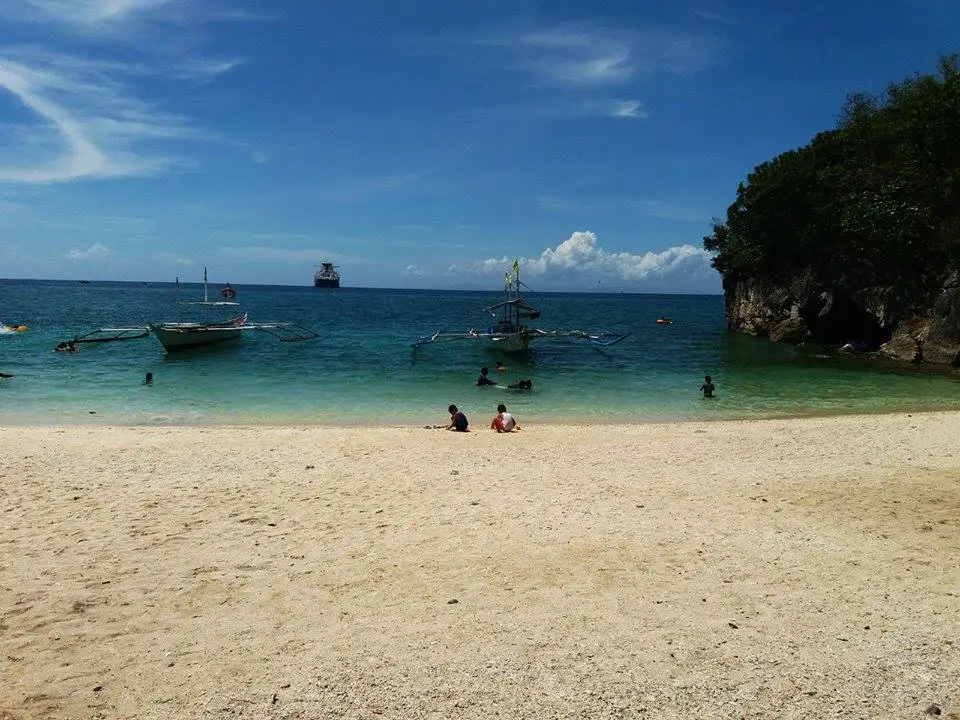 Puting Buhangin literally means white sands. Unlike in other famous beaches in Quezon province, the sands here are cleaner and whiter. Located on the coast of Pagbilao Grande Island, Puting Buhangin is accessible from Borawan Beach via a 3-40 minute boat ride.
There are available nipa huts where you can have your meals as you gaze on the magnificent view of the beach and sea.
Location/Jump-off: Pagbilao
Entrance Fee: Php 80 per person
Tent Rental: Php 300 – Php 400
For More Information
If you need more information to help set up your itinerary to Quezon province's tourist spots/destinations, contact the provincial tourism office via the following:
Tel. Number:  (042) 373 7510
Email Address: tourism@quezon.gov.ph
Messenger: m.me/tourism.quezon
Office Address: Merchan Street, Lucena City