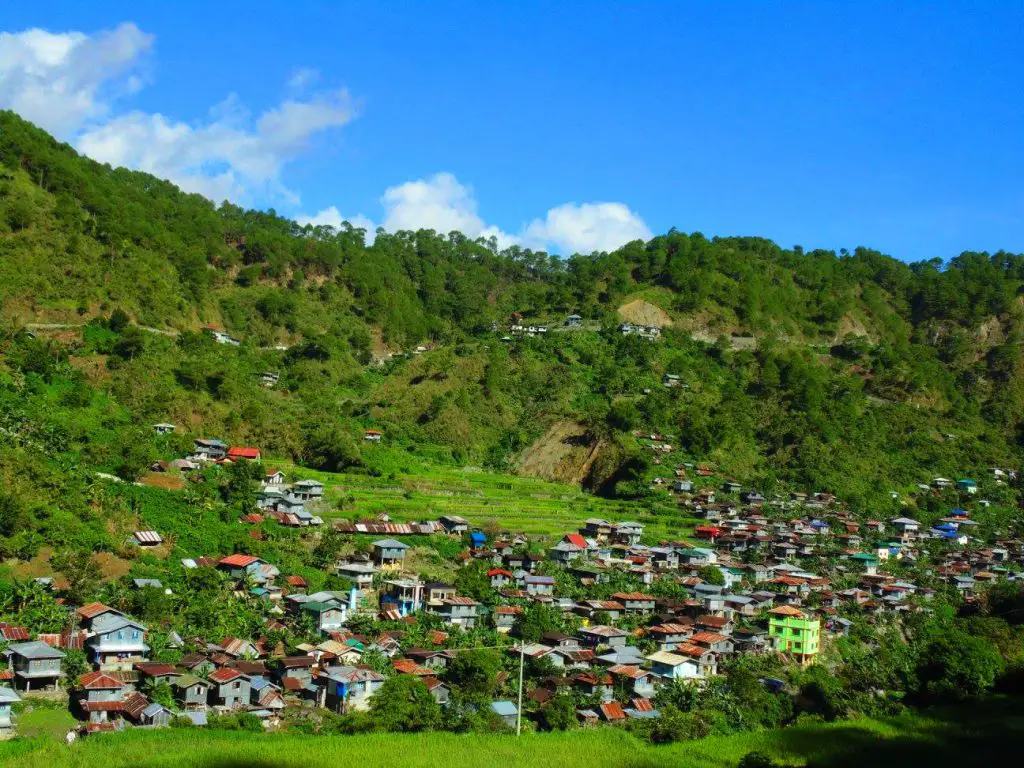 Aside from the famed Maligcong Rice Terraces, there are other relatively unknown tourist spots in Bontoc. Such is Humuyyo falls in Talubin!
Talubin is one of the least known barangays of Bontoc. Though it lies on a crossroad leading to Banaue, Ifugao, and the eastern municipalities of Mountain Province, it doesn't ring much tourism fuss compared to Sagada. But what most people don't know, Talubin hides natural spectacles worth exploring. Among these is the majestic Humuyyo Falls, one of the promising tourist spots in Bontoc.
My visit to Talubin was accidental. I was supposed to head to Barlig for a local occasion. However, there was no ride available so I had to spend the night at Talubin. Fortunately, a family warmly accommodated me. Of course, what else to do to make the most of my stay in Talubin than to explore. Fortunately, a boy from the family agreed to tour me to Humuyyo Falls. Well, that was their suggestion, being the nearest attraction of the community.
The following morning, we proceeded to the house of the barangay captain to inform him about our plan to see Humuyyo falls. He willingly agreed so long as we take extra caution. He also shared to me many of the unexplored spots of Talubin which can be promoted for ecotourism.
This is it!
Trailing to Humuyyo Falls
From the community proper, I and my guide followed an irrigation canal. Then, we passed along rice terraces towards a brook. Yes, we had to cross this brook and as soon as my feet landed, I felt its icy-cold waters piercing. It was early morning, after all.
From the brook, we climbed a grassy slope and on its peak, we could see a panoramic view of the peaceful village of Talubin. We rested there for a while to catch our momentum.
Later on, we followed another irrigation canal. We had to be more careful this time since any reckless move, can send you slipping down the precipice. For the second time, we then had to cross another portion of the brook. From here, we followed a trail for some 15 minutes until we finally caught a glimpse of Humuyyo Falls. Along this trail, I noticed that there were smaller rapids.
All in all, our trek took us more than 20 minutes. Honestly, our pacing was quite fast. I was obviously excited and eager to glimpse of the falls. For an average pace, however, the hike would take 30 minutes to an hour.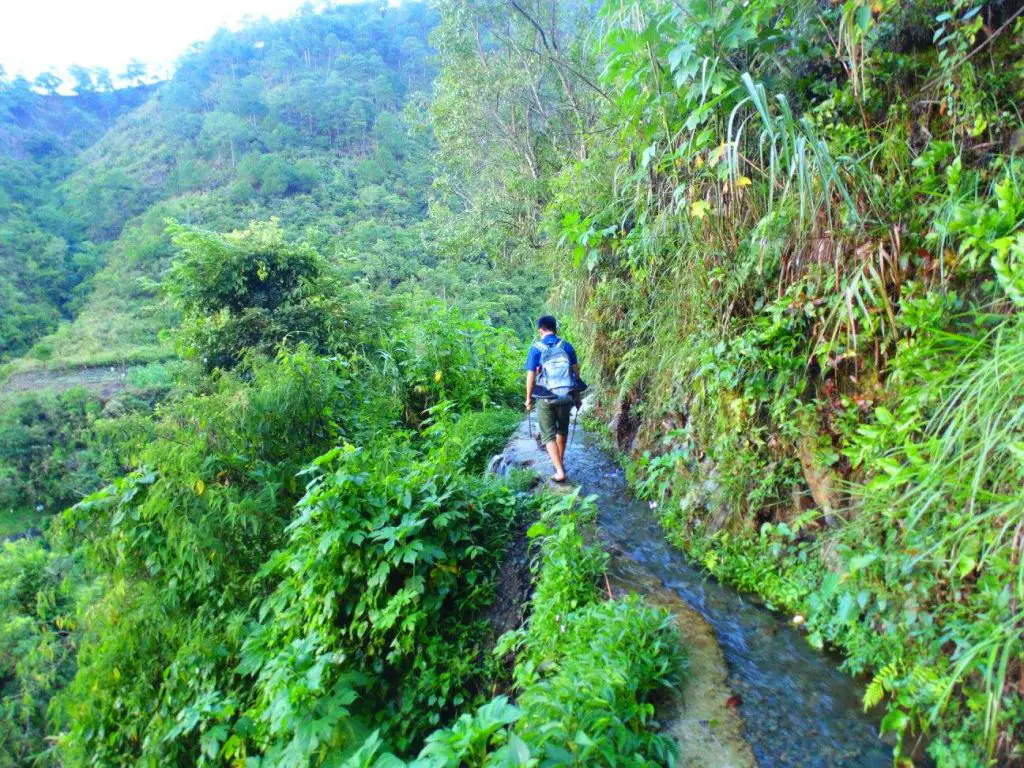 Behold the Beauty of Humuyyo Falls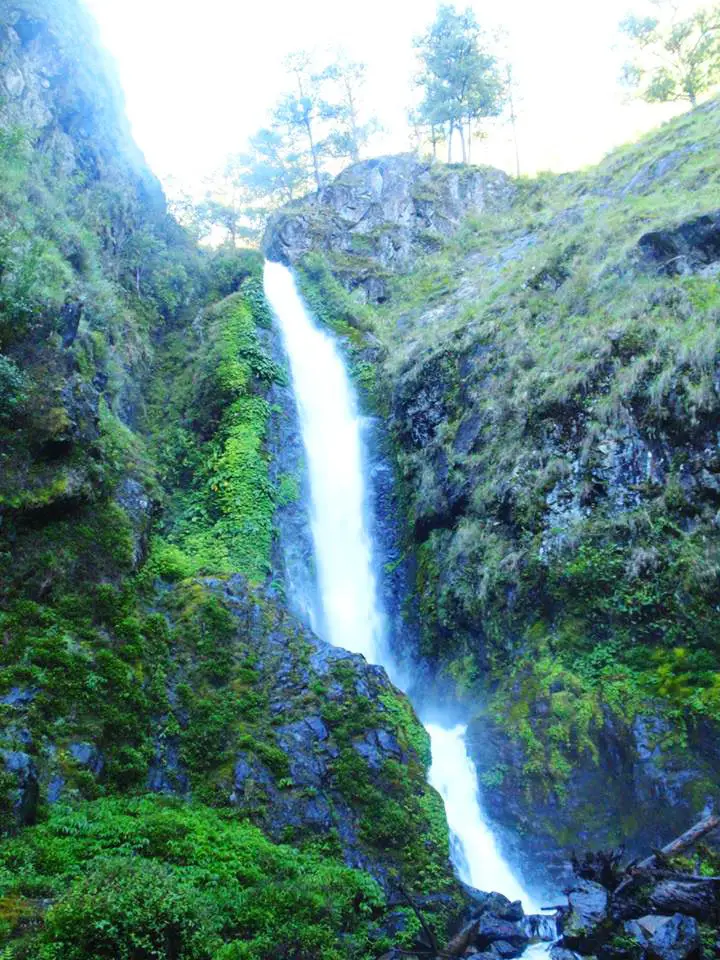 At first sight of Humuyyo falls, I was definitely blown away in sheer amazement. It was a total relief from the rather exhausting and quite grueling trek to get here. The water volume of the falls was strong that time. And so, it exuded invigorating mists, caressing us.
Like a huge bridal veil, Humuyyo falls cascade in two layers. Collectively, it measures more than 40 meters high, making it the highest falls in Bontoc or maybe, just one among them. I've heard that there is a multi-layered falls in barangay Mainit is said tobe higher.
Humuyyo waterfall has a small and shallow catchbasin. But it is still viable for bathing purposes. But mind you, the waters are icy-cold. That is why it is a perfect spot to alleviate the summer heat.
Locals say that the waters of the falls come from mossy forests high in the mountains. No wonder it is crystal-clear. My young guide also mentioned that there are smaller waterfalls upstream. However, they have deeper and wider pools for swimming. He added that to get there, one needs to climb the adjacent mountain. That would take more or less two hours.
Well, I'll get to see them soon.
In a nutshell, I would recommend Humuyyo falls. The trail to reach it may be quite daunting and challenging. But I assure you, the sight of it is truly rewarding. More than the beauty of the falls itself, there is this sense of fulfillment one feels upon completing the journey.
How to get to Talubin, Bontoc?
Bontoc centro, the capital town of Mountain Province, is the jump-off point to Talubin. Regular trips to Talubin start at 12:00 pm to 5:00 pm. There is no fixed interval since this depends on the availability of passengers. The jeepney station is located in front of Sonnorah's Inn.
From Bontoc, the ride takes 30 minutes. Fare is 20 pesos each.
Upon arriving at Talubin, you need to register at the barangay hall and secure a guide. If you want to visit destinations in Talubin aside from Humuyyo Falls, you may inquire from the local officials.
Trivia:
Talubin is one of the jump-off points to Mt. Kalawitan, one of the highest peaks in the Philippines. From here, it would take 12 hours of a hike along pine and mossy forests to reach Mt. Kalawitan's summit.
The barangay captain also mentioned that apart from Humuyyo falls, there are other waterfalls and even a cave to discover in Talubin. However, trails to these are not yet fully established. Oh, I can't wait to be a pioneer in traveling to these sites.
For your Information:
If you need further information that may help in setting up your itinerary to Humuyyo falls and other tourist spots in Bontoc, simply ask them in the comment section below.
You can also message us on our facebook page namely, Daniel's Eco-Travels. I will be more than glad and willing to answer them whenever I can:)