Discover the top Nueva Ecija tourist spot in this guide! Find out the popular and the off-beaten places in Nueva Ecija, including the best things to do and the best time to visit. This is your ultimate list of the province's attractions!
Dubbed as the "Rice Granary of the Philippines," Nueva Ecija prides itself as a home to marvelous destinations waiting to be explored by travelers and tourists alike.
From historic churches and monuments, and enchanting cultural sites to cascading waterfalls, pristine rivers, mossy mountains, and other natural wonders, you'll never run out of options here.
If you're planning for a visit, don't miss out on these eco-cultural wonders.
1. Minalungao National Park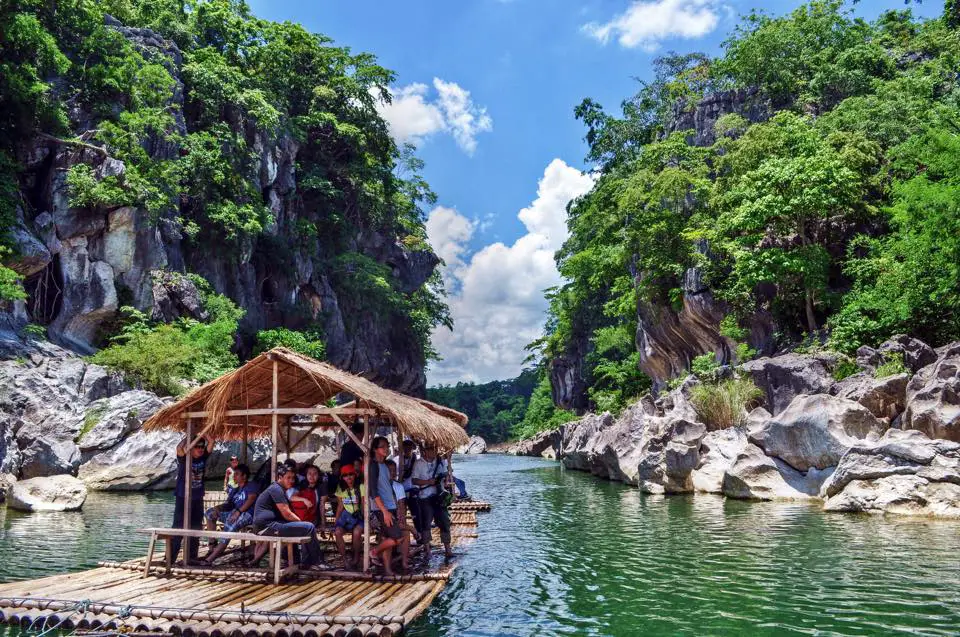 Minalungao National Park is a top Nueva Ecija tourist spot. The Peñarada River which emanates from the mountains of the Sierra Madre flows through the park.
You can enjoy swimming or bamboo-rafting in its crystal-clear and cold waters. Huge limestone rock formations and thick forests are added sights to see.
There is also a nearby cave where you can see stunning stalactite and stalagmite formations.
Location/Jump-off: Sitio Minalungao, Brgy. Pias, General Tinio
Entrance Fee: Php 50
Raft Ride: Php 500 for a day, good for 10 persons
Contact Person: Ms. Diana Rose Cunanao, Municipal Tourism Officer
Contact Number: (6344) 958-2874 loc. 104
2. Aloha Falls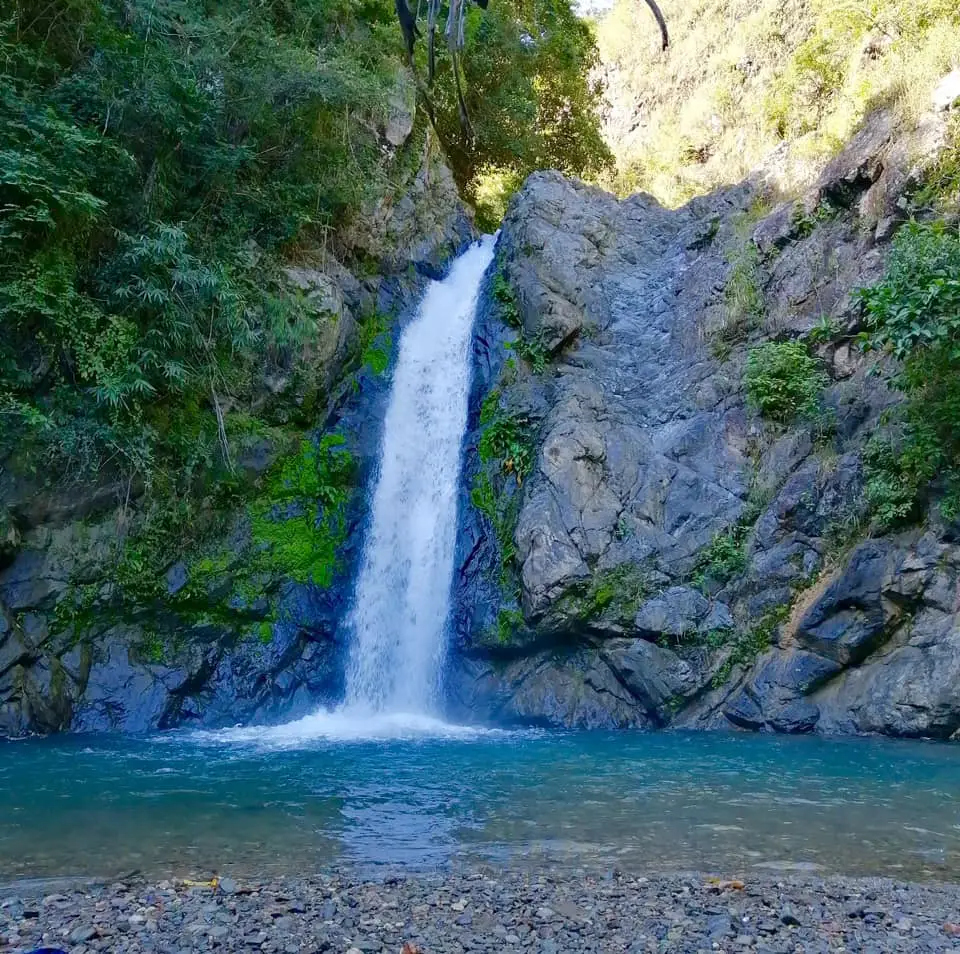 Aloha Falls is one of the remotest Nueva Ecija destinations. It is an ideal attraction for extreme hikers or adventurers who wish to see cascades tucked deep in the mountains. It measures around 20 meters high with a beautiful catch basin.
Lush forests surround the waterfall. Hikers who climb Mount 387 usually make a side trip here. It offers a instant relief to those who follow the trail leading here.
Location/Jump-off: Carranglan
Trekking Time: 4-5 hours
3. NFA Museum
The NFA Museum sits in the right province, being the rice granary of the Philippines. Visiting here will give you the chance to learn more about rice production, various farming practices, and the tools used. The museum should make up to your Nueva Ecija tourist spot list.
4. Burburayok Spring
Where to go in Nueva Ecija if you wish for a healing retreat? Check out Burburayok Spring which is a natural hot spring that sits at the foot of Mt. Amorong on the border of Nueva Ecija. Its thermal waters have medicinal properties. It's one of the beautiful places in Nueva Ecija worth including in your itinerary.
5. PMP Paradise Farm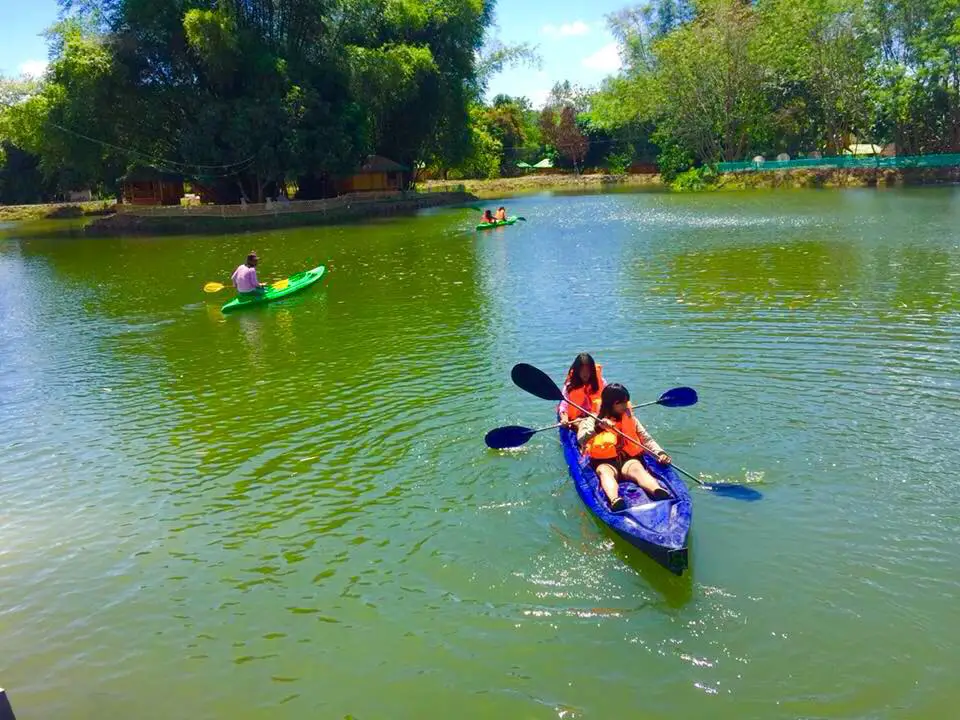 The PMP Paradise Farm is one of the agricultural tourist spots in Nueva Ecija. Coming here will let you experience the simplicity of life in the province.
Herding sheep, riding a horse, or gathering delicious fruits are just among the activities you can do here. You can also try catching fish on a floating nipa hut.
Don't miss tasting two local delicacies namely, "nilupak," and "palitaw."
Location/Jump-off: Brgy. Nazareth, General Tinio
6. Mount 387 or Batong Amat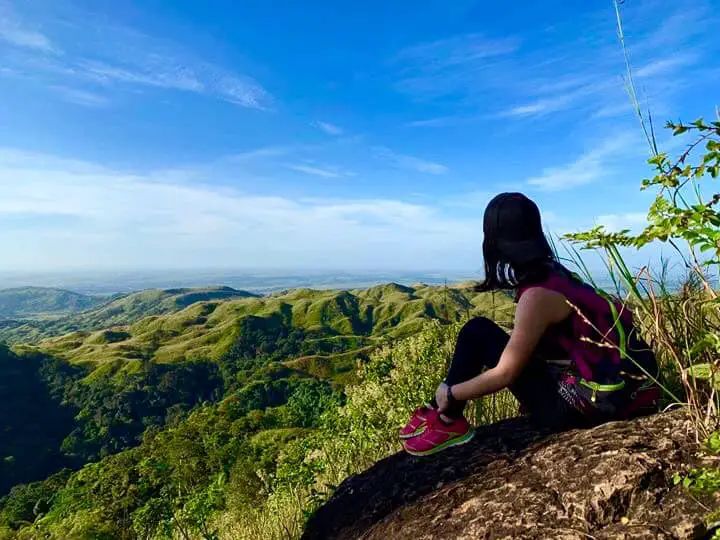 Mount 387 is a must-see tourist attraction in Nueva Ecija if you're into hiking. While at the top, you'll get a scenic view resembling the chocolate hills of Bohol. Although it has a lower elevation, expect a level of difficulty because of its terrains and the simmering midday heat.
Location/Jump-off: Brgy. Puncan, Carranglan
7. Pantabangan Dam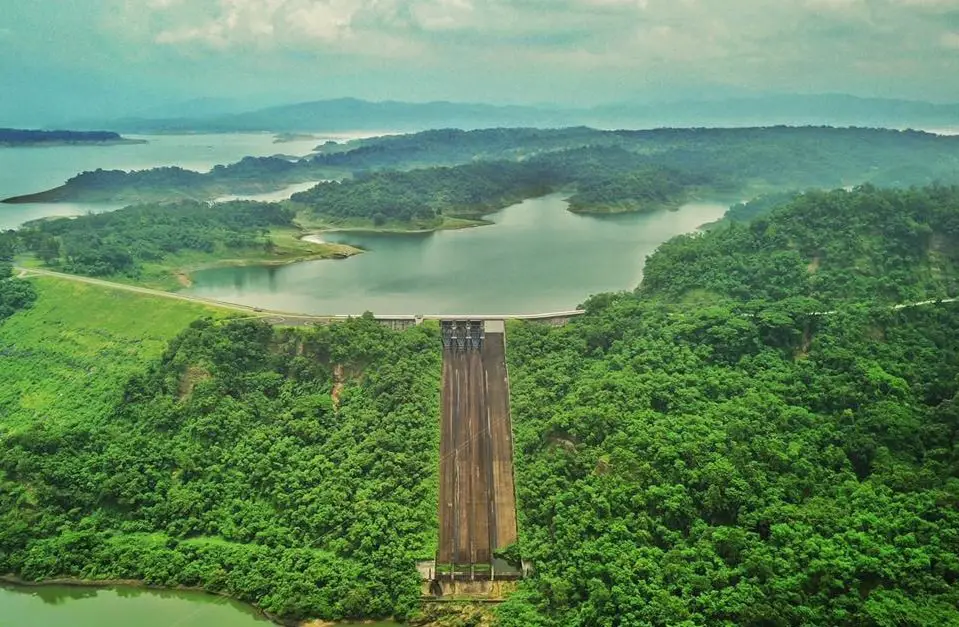 Pantabangan Dam, among the largest dams in Asia, is one of the major sources of energy in the entire province. It is just five kilometers away from the highway.
To visit the dam, you need to present a valid ID. Rivers and brooks emanating from the distant mountains feed the dam.
Location/Jump-off: Pantabangan
8. Pantabangan Lake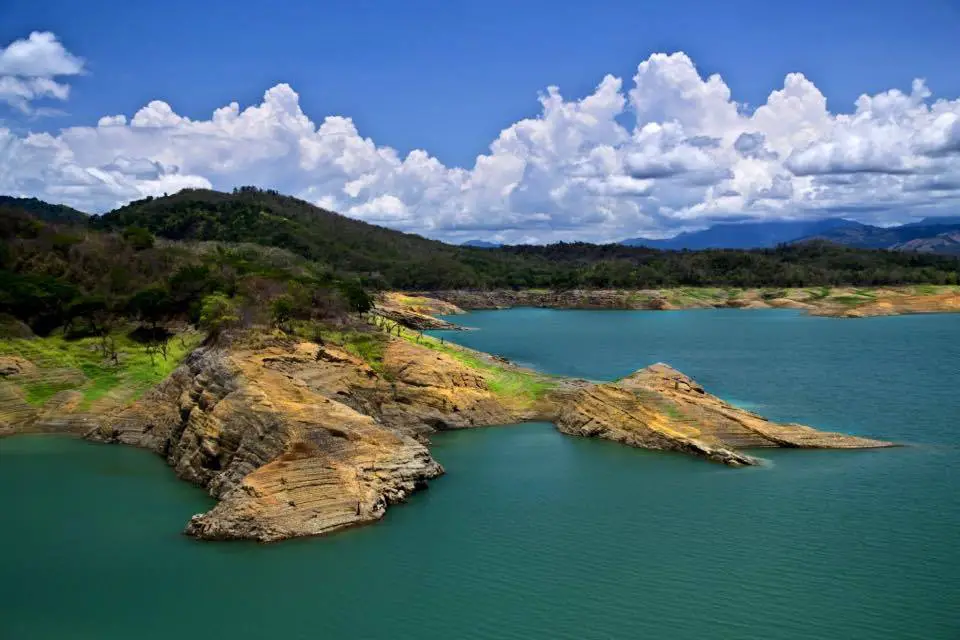 The creation of the Pantabangan Dam led to the creation of the Pantabangan Lake, one of the largest in Southeast Asia. It is also one of the cleanest lakes in the Philippines.
Sports fishing is a favorite activity here. The most common fishes caught are largemouth bass, a freshwater species. You can also navigate the lake via a fishing boat and enjoy the rustic scenery.
Location/Jump-off: Pantabangan
9. Camp Pangatian War Memorial Shrine
The Camp Pangatian War Memorial Shrine is a historical Nueva Ecija tourist spot. It was an American Shrine but turned into a concentration camp during the Japanese invasion.
Today, it commemorates the heroism of both Filipino and American soldiers who fought the Japanese army during World War II.
Location/Jump-off: Cabanatuan City
10. Gabaldon Falls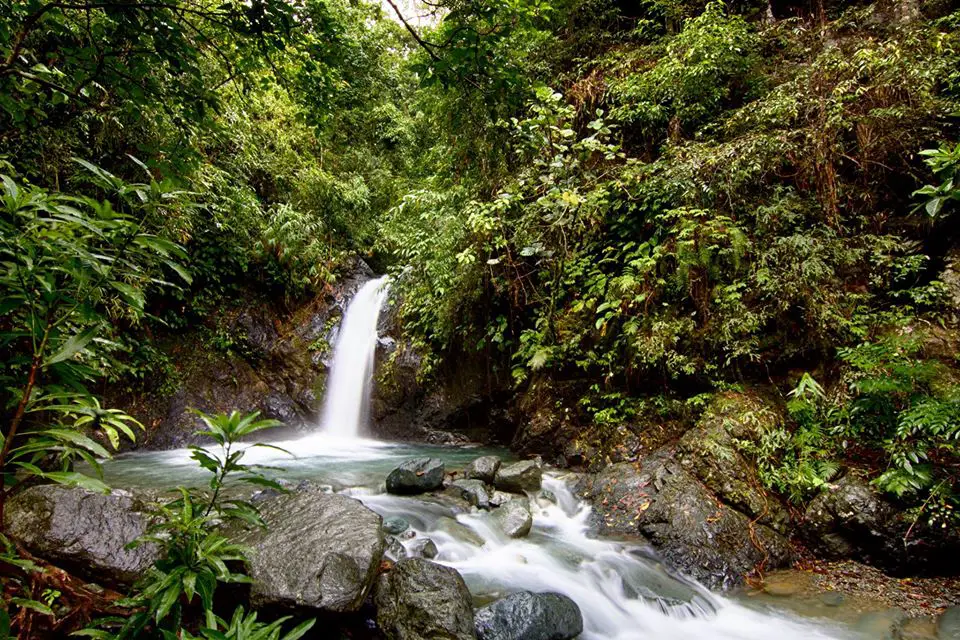 Gabaldon Falls is one of the famous Gabaldon, Nueva Ecija tourist spots. A brook from the pristine rainforests upstream feeds the waterfall. Beautiful rock formations surround the place.
It has a beautifully carved pool with crystal-clear waters. Locals claim that swimming here can rid you of certain illnesses such as cough and cold.
Trekking to the falls will also lead you into a rejuvenating encounter with the forest and its biodiversity. Always be on the lookout as you might spot a blooming orchid or a colorful bird passing through.
Location/Jump-off: Gabaldon
Environmental Fee: Php 20
Guide Fee: Php 100
Trekking Time: 30-45 minutes
11. Gapan Church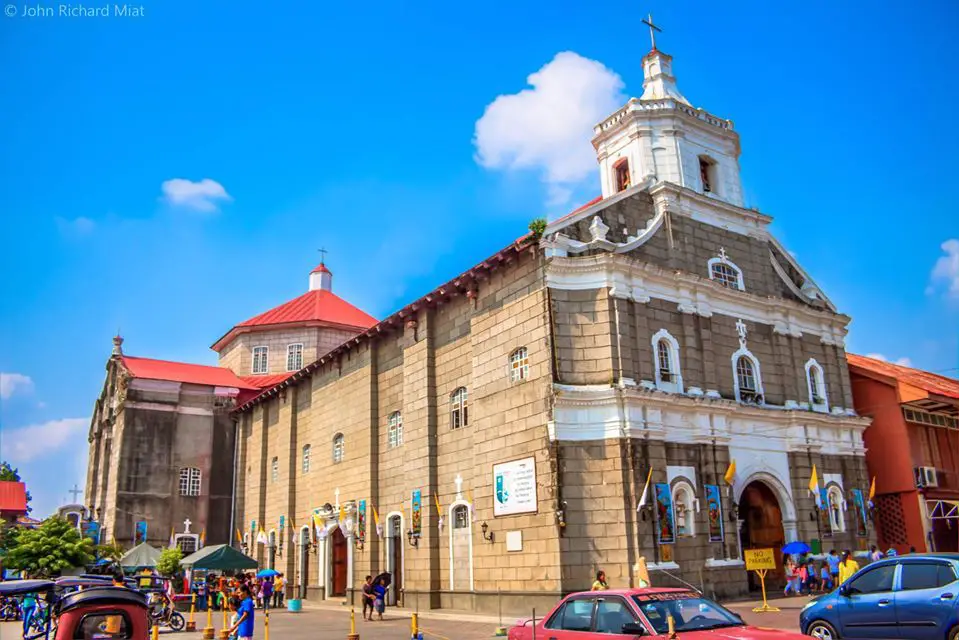 Also known as the National Shrine of Virgen La Divina Pastora, Gapan Church is a historically significant Nueva Ecija tourist spot.
Built in 1872, this Roman Catholic Church is one of the oldest Baroque churches in the country. It is a favorite pilgrimage site for faithful Catholics.
When entering the church, do follow basic protocols such as minimizing noise or wearing proper clothes. Remember, it's a sacred site for Catholics. It's also one of the most frequented Gapan, Nueva Ecija tourist spots.
Location/Jump-off: Gapan City
12. General Luna Falls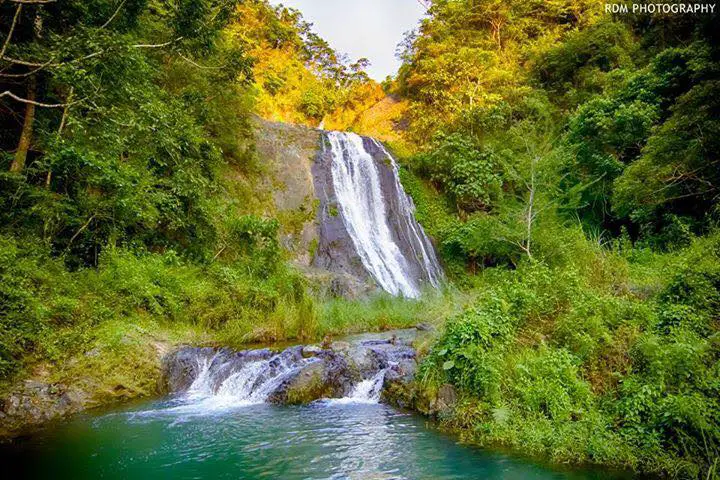 General Luna Falls is one of the most scenic waterfalls in Nueva Vizcaya, measuring more than a hundred feet high. It is a multi-tier falls with pools on each cascade. It is a can-miss Nueva Ecija tourist spot, especially for avid nature lovers.
13. Church of Penaranda
The Church of Penaranda is a favorite pilgrimage site dating back to the 17th century. It caters to the Catholic faithful who dominate the local population.
14. Dupinga River
Dupina River is a must-see for those into rustic destinations. The river originates from the forested mountains of the Sierra Madre. Aside from swimming or boating, you can try fishing in its rich waters.
There are nipa huts where you can spend the night. If you're into diving or jumping, there are big boulders that can serve as your platform.
The waters here are crystal-clear, owing to the pristine forests where they come from. One can also spot different marine species such as crabs and small fishes. If you're a non-swimmer, stay by the side of the river with calmer currents.
Dupinga River is among the emerging Gabaldon Nueva Ecija tourist spots.
Location/Jump-off: Gabaldon
Rent for Wooden Cottages: Php 300-Php 600
15. Dalton Pass
The Dalton Pass houses the monument of General Dalton, one of the historic figures during World War II. Locals love coming here because of the cool climate. Here, you'll also find a memorial in black marble which chronicles historical events during the war.
Location/Jump-off: Brgy. Capintalan, Carranglan
16. Mount Kemalugong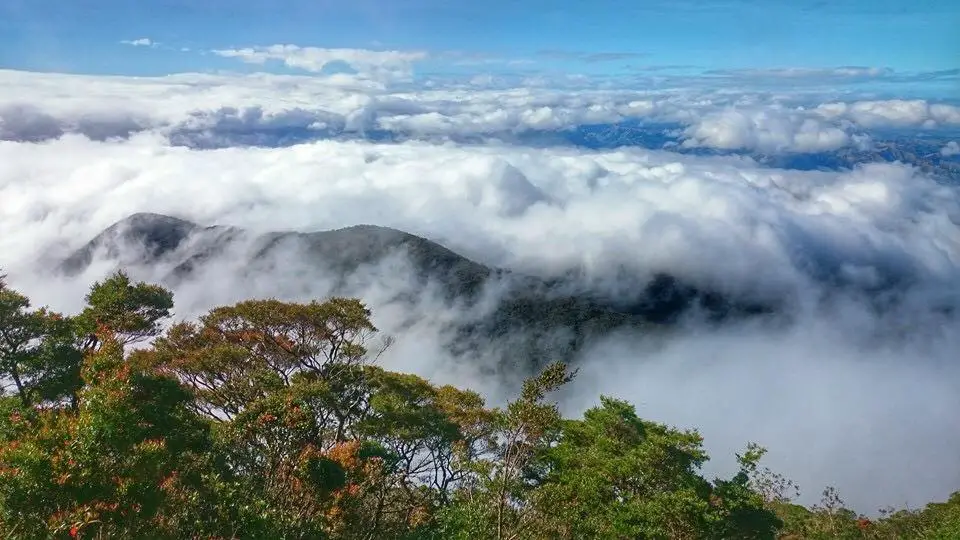 Mount Kemalugong is one the best Nueva Ecija tourist attractions. Standing at more than 1,740 meters above sea level, Mt Kemalugong offers a spectacular view of the sea of clouds.
On its top, you'll also catch sight of the surrounding mountain ranges, rivers, and plains of Nueva Ecija and adjacent provinces. It is also known as Paasa Peak, the highest in the said province.
Along the way, you can catch sight different kinds of flora and fauna including different kinds of flowers, insects, and birds. On the upper elevations, you can find surreal mossy forests similar to those found in the mountain ranges of Mindanao.
Location/Jump-off: Brgy. Siclung, Laur
17. Palasapas Falls
Palasapas Falls is one of the most accessible Nueva Ecija tourist destinations. Both locals and tourists come here to beat the simmering midday heat. It is ideal for recreational activities like swimming, picnic, and cliff diving.
Location/Jump-off: San Jose City
18. Casa San Miguel
Casa San Miguel is a community-based art center ideal for art enthusiasts. Here, you'll find a museum containing different artworks and sculptures. It also serves as an education hub for the youth who pursue cultural projects such as art, music, and the written word.
Location/Jump-off: San Antonio
19. Philippine Rice Research Institute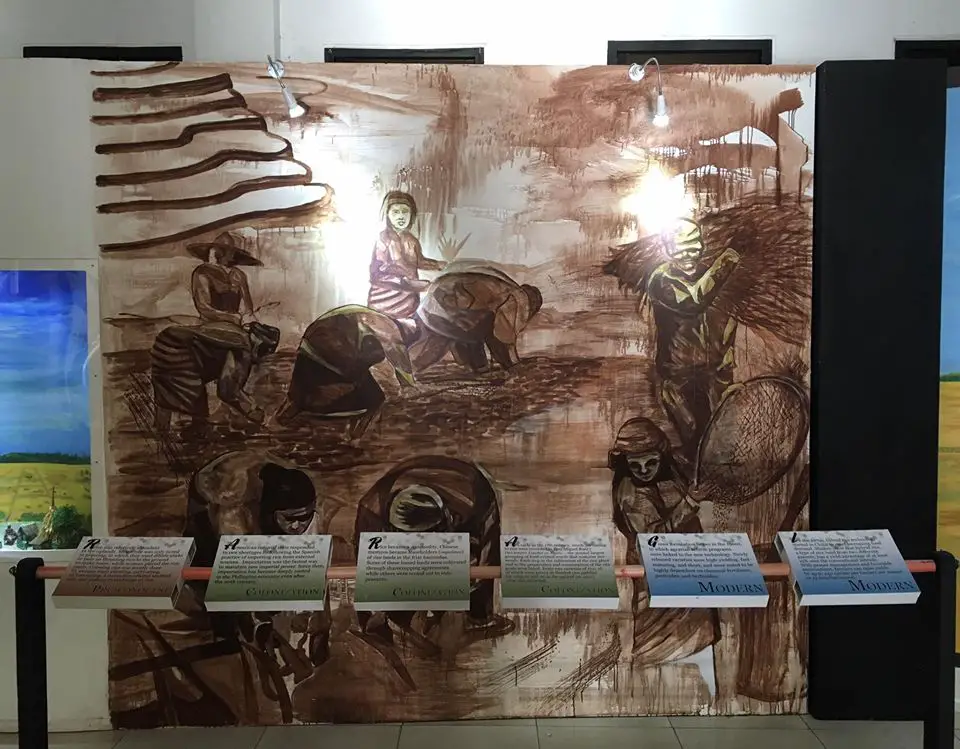 The Philippine Rice Research Institute or PhilRice is under the Department of Agriculture which aims to strengthen and boost rice production in the country.
Inside, the PhilRice Museum showcases farming materials, machines, and different seeds and artworks inside. One of the favorite activities here is a tour around the rice fields while riding on farm tractors.
Location/Jump-off: Muñoz
Numbers: (6344) 456 0277 loc. 570/571; 09088661763
20. Mt. Olivete
Mt. Olivete is a pilgrimage site of the Adarnista spiritual community. The pilgrims believe that bathing and drinking in the springs of the mountain can heal the body. A hundred-step stair leads to a local church atop the mountain. It is one of the most visited Bongabon, Nueva Ecija tourist spots.
Location/Jump-off: Bongabon
For Your Information
If you need more information to help you plan your itinerary to the tourist spots in Nueva Ecija, do contact the Provincial Tourism Office:
Contact: (044) 940 5058
Email: nuevaecijatourism@gmail.com
Address: Provincial Capitol Compound, Barangay Singalat Palayan City