Trail on scenic forests and stunning rock formations before finally catching sight of Ongong Falls in Kapangan, Benguet. It is also known as Ongog Falls and mind you, there's a nearby cave.
As someone who grew up exploring forests and chasing waterfalls, there's always that instinct to go into fresh adventures. I could not help it but constantly think of navigating wild terrains and challenging myself to daring activities.
I was browsing Facebook then when I saw photos of a newly-discovered waterfall in Benguet, one of my favorite destinations. Thankfully, I had the chance to escape Manila during a weekend and explore this hidden wonder with two of my childhood buddies.
You bet. We had so much fun to make it a trip of a lifetime. Here we go.
Our DIY Guide to Ongong Falls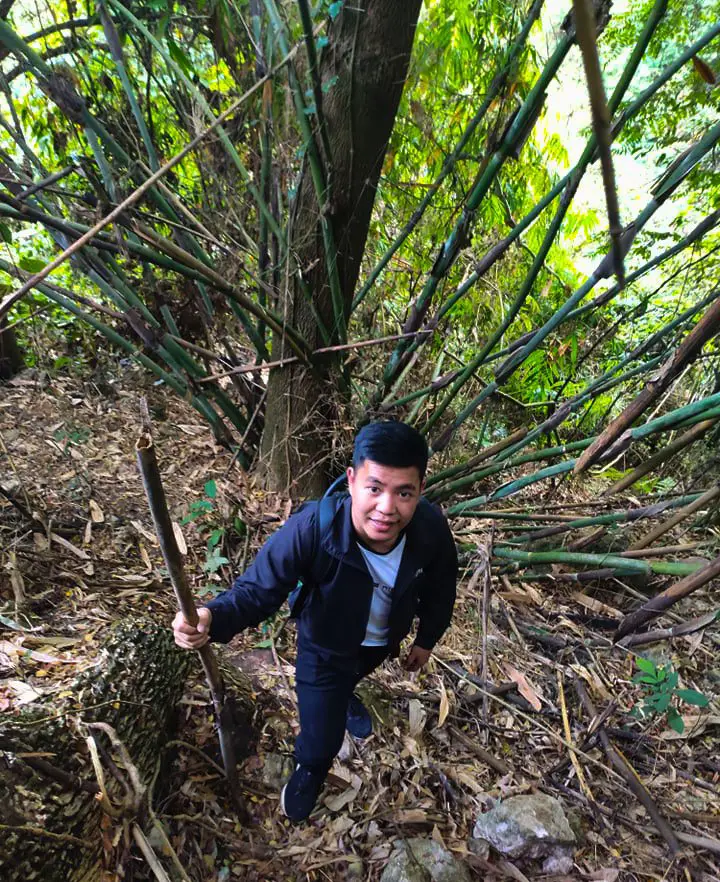 COVID restrictions have limited commute from Baguio to any parts of Benguet. So I and my two companions rode on motorcycles to reach Kapangan, a municipality of Benguet. We've been to the place before so we were familiar with the directions.
Our jump off point was La Trinidad. From here, it took us more than an hour across winding roads to reach barangay Taba-ao in Kapangan. This is where the waterfalls is located and I knew that as I've done some research beforehand.
We stopped by Taba-ao Viewdeck along the national highway. We knew that the waterfalls is just below the viewdeck but the dense vegetation was blocking it.
After parking our motorcycles, we followed the trail leading to the waterfalls. How did we know it was the trail? Well, a local told us.
It was a steep descent and we had to cross the brook and jump on giant boulders. From there, we followed an irrigation canal that led to another detour trail. It was another steep descent but in just a few minutes, we finally caught sight of Ongong Falls!
Behold the Multi-Tier Ongong Falls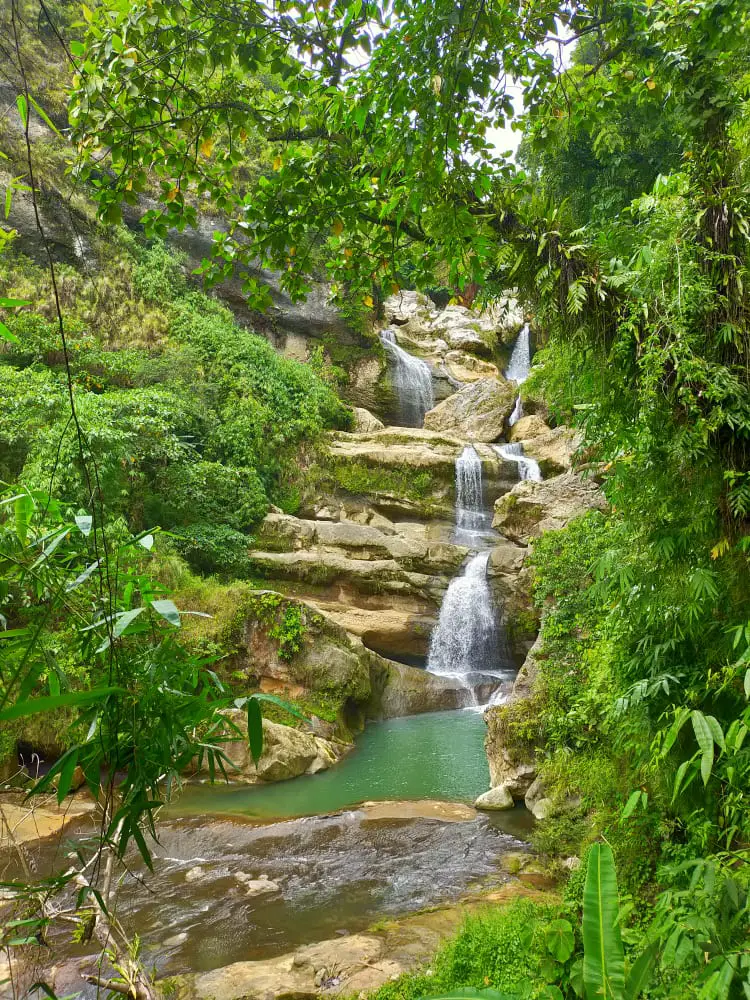 Ongong Falls is indeed a sheer beauty to behold. With its majestic and multi-layered cascades, one could not help but be blown in amazement. Oh, how I felt like I was drifting in heaven while gazing at the waterfall.
There's nothing like it sitting near Ongong Falls while enjoying some handful snacks and a cup of brewed coffee while the colorful birds play tunes of rejuvenation. Ah, the poetic side of me manifested while I stared at this marvelous creation.
The height of the falls is not only what makes it stand out but also its multiple deep pools. I wanted to dive into of these but it was getting dark so we just had to enjoy the views and proceed back to the road.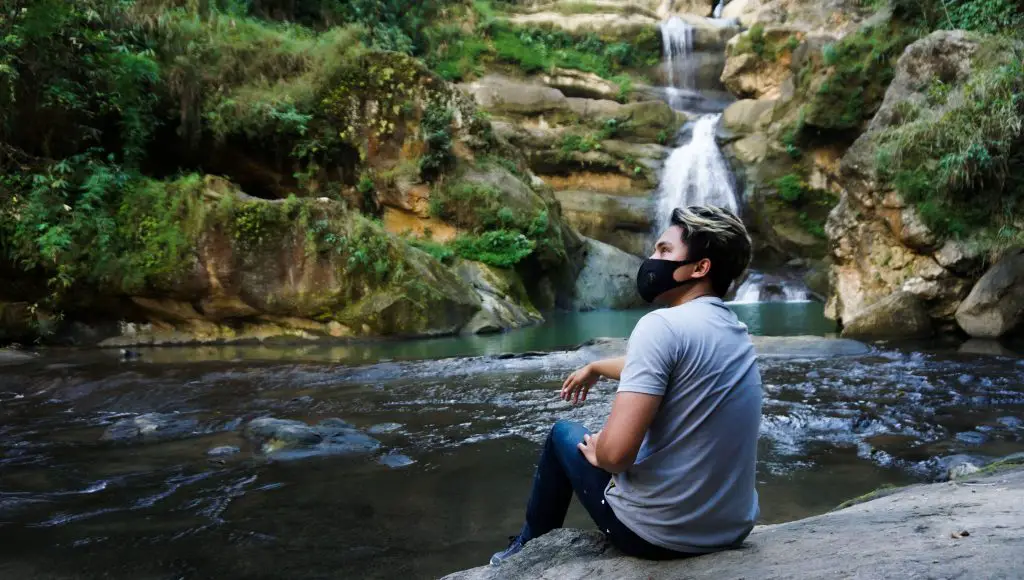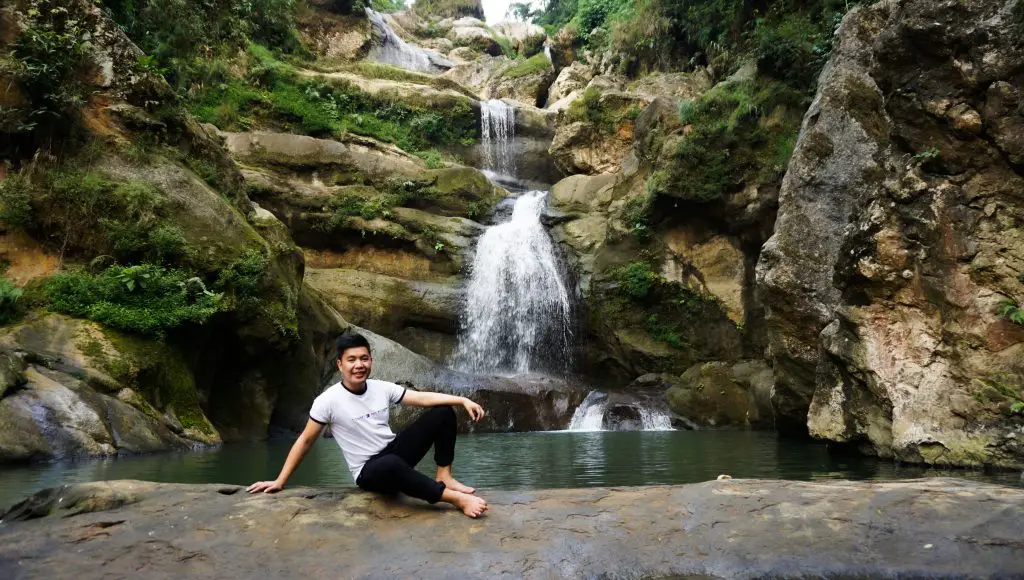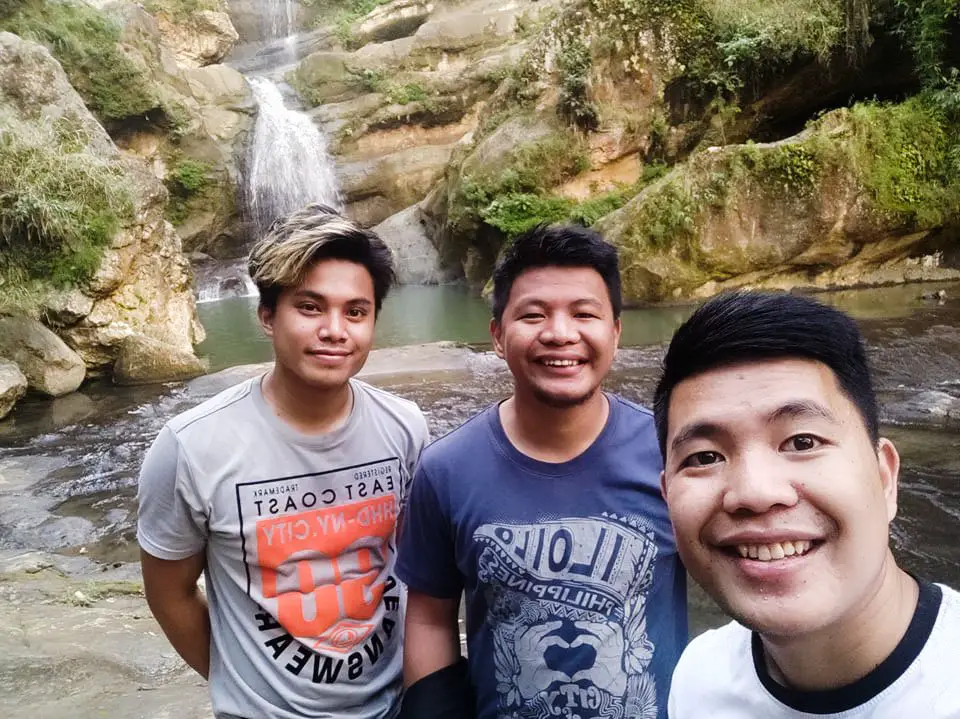 How to Reach Ongong Falls from Baguio?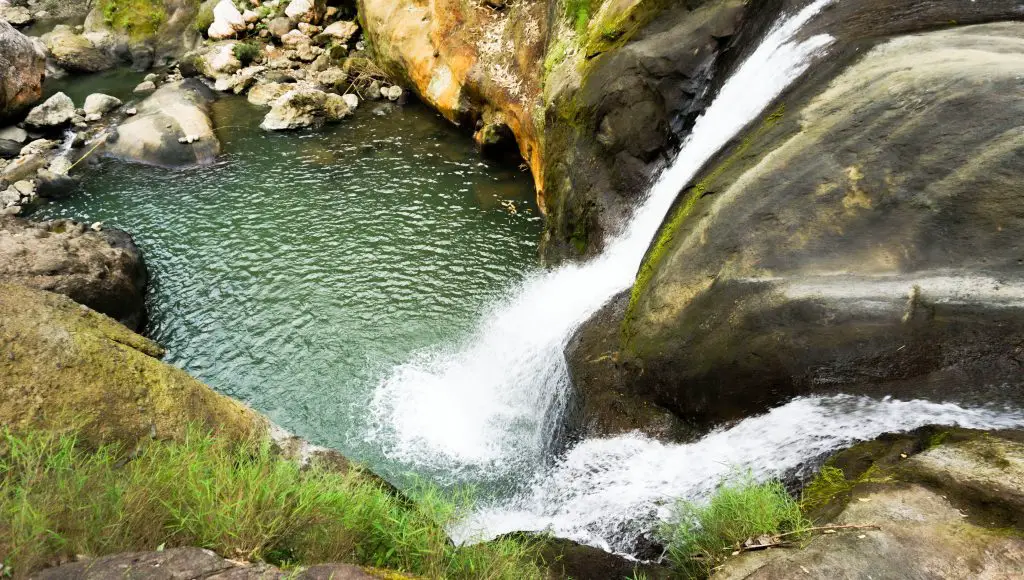 From Baguio City, take a jeep or bus bound to Kibungan or Kapangan from Dangwa Station located at the back of Center Mall. There are daily departures but due to COVID, there are fewer trips available. Make sure to tell the driver to drop you off at the barangay hall in Taba-ao.
Take note that tourists especially newbies to the area should register at the barangay hall and avail of a guide. That is both for your safety and convenience.
From the barangay hall, it will take some 30 minutes of hike to reach the waterfalls. But if you have a ride, you can take the trail near the Taba-ao Viewdeck as it only takes some 10-15 minutes of a challenging ascent.
Whom to Contact?
For inquiries or pre-booking, you may contact:
Hon. Junricks Calong: 09513283031
Punong Barangay
Taba-ao, Kapangan, Benguet

Mr. Jones Aban
Tourism Operations Officer
Kapangan, Benguet
09669171700

For garage rental (arkila), you may contact:
Ms. Abigail Meris
09399053697
Source: LGU Kapangan FB Page