Here is a comprehensive list of the best tourist spots in the Philippines you cannot Google.
Boracay Beach? Batad Rice Terraces? Siargao Islands? Puerto Princesa Underground River? or Coron Beaches and Lagoons?
These are among the top tourist spots in the Philippines. Millions of both inbound and outbound tourists troop to these every year. But the Philippines is way more than these. I've traveled across the country, only to discover that there is just so much to discover.
Now the title may seem an exaggeration. But here is the catch. Many of the tourist spots included are off-beaten. Some of them you've probably never heard before.
Let's explore them one by one. Perhaps, you could include them when planning your next Philippine getaway.
Let's go.
Off-Beaten Tourist Spots in the Philippines
1. Sayang Mossy Forest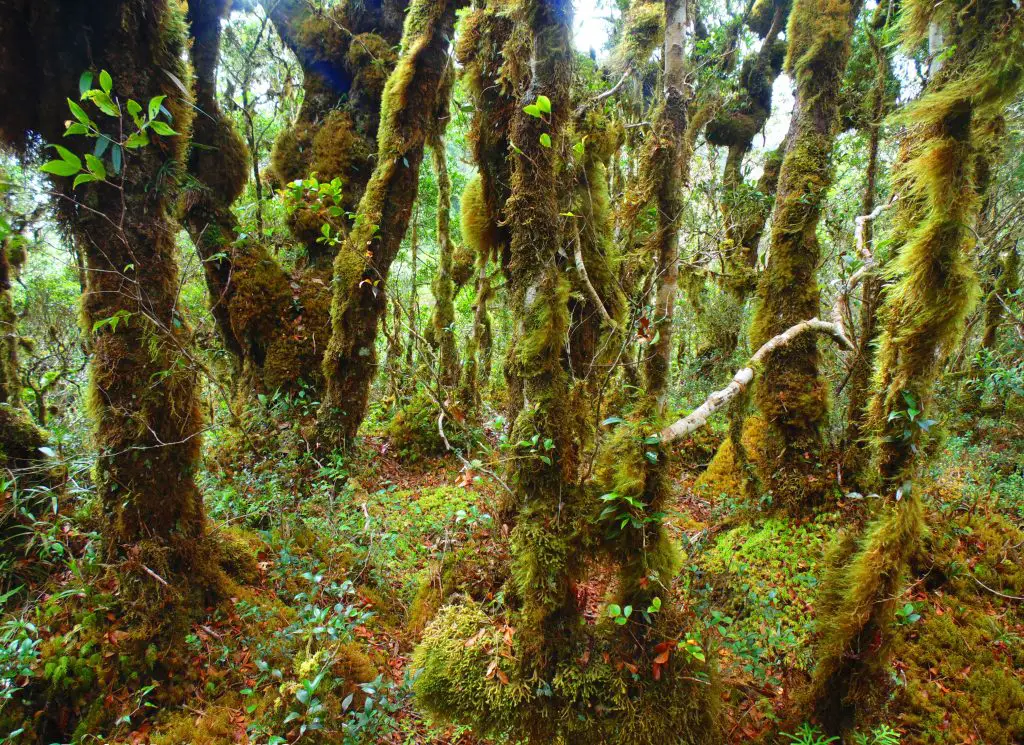 Have you heard of the so-called Avatar Mossy Forest of Mt Pandadagsaan in Davao De Oro.
Well, they have that in the remote community of Lias, Barlig, Mt Province. Known locally as the Playground of the Deer, Sayang Mossy Forest is a lost world. Only a few hunters and locals are able to witness its bizarre beauty, hidden amidst the mists.
On some parts, the trees are only a few feet tall, thus, one can often see deer and wild pigs running around. That makes the mossy forest a favorite hunting ground of different communities.
To reach it, you'll have to hike for one day and a half. Expect to trail ton steep slopes and dense forests. Along the way, you'll be rewarded with majestic mountain views, towering waterfalls, and the elusive Rafflesia flowers, the biggest in the world.
Sayang Mossy Forest is one of the tourist spots in the Philippines that deserves attention and preservation.
Location: Brgy Lias Kanluran, Barlig, Mountain Province
2. Mount Binaratan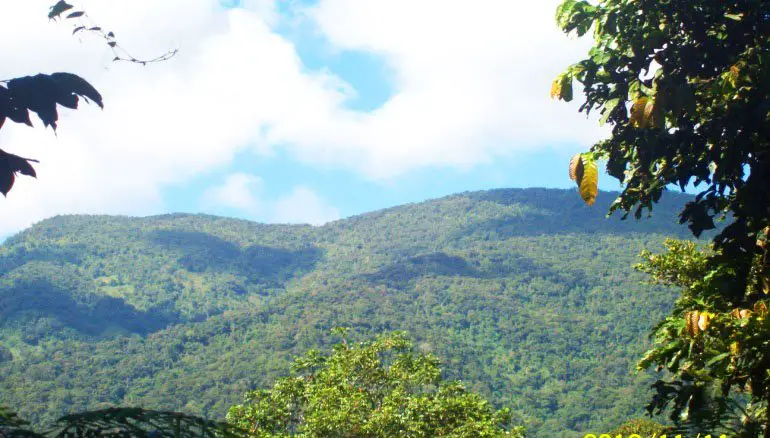 Mount Binaratan does not appear on the list of the highest mountains in the Philippines. But it has unique features to offer.
Locally, it's known as the "Silent Mountain." That's because when you're at its peak, you cannot hear birds chirp even though you can see them flying around.
Legend has it that when the Kabunian, Igorot God, descended on the mountain to hunt, he was disturbed by the continuous chirping of birds. He then ordered to keep silent, thus until today, the birds remain in silent obedience.
Now, that's a story that will surely gratify any traveler's curiosity and thirst for a wander.
During good weather conditions, Mt Binaratan's peak offers a breathtaking view of the surrounding mountains. It hosts one of the last remaining dipterocarp forests in the Philippines.
Location: Between Brgy Maducayan, Natonin, Mt Province & Brgy Dacalan, Tanudan, Kalinga
3. Maligcong Rice Terraces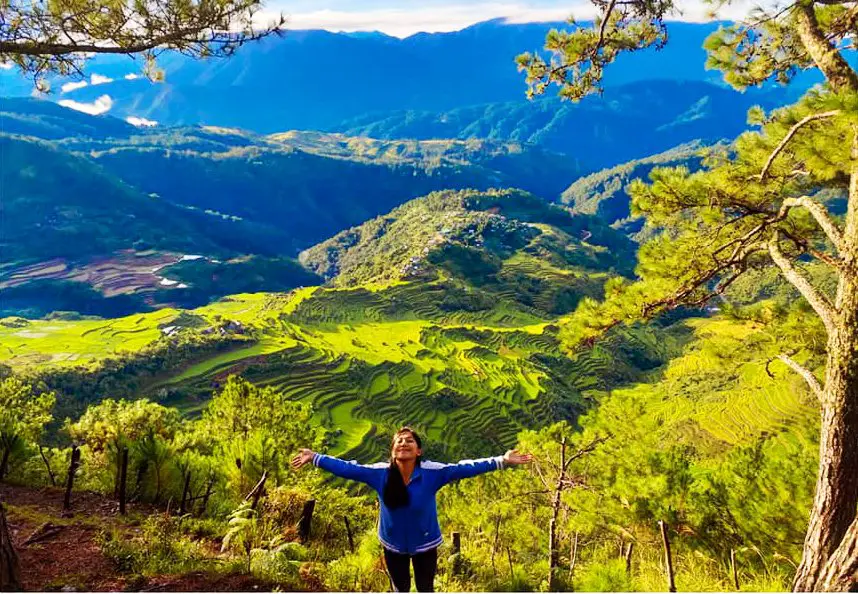 Maligcong Rice Terraces is one of the emerging tourist destinations in the Philippines. It makes up for a perfect side trip when visiting Batad Rice Terraces and Sagada town.
To get the best views of the rice terraces, visitors trek to nearby Mt Kupapey. From here, the terraces appear like gentle cascades on the backdrop of forest-clad mountains. Mt Kupapey also offers a breathtaking view of the sunrise and sea of clouds.
If you want to level up your adventure, you can explore Liknon Falls and Mt Fato. Both are within the barangay and may require you to add another day.
Location: Brgy Maligcong, Bontoc, Mt Province
4. Tacadang Wall of Beauty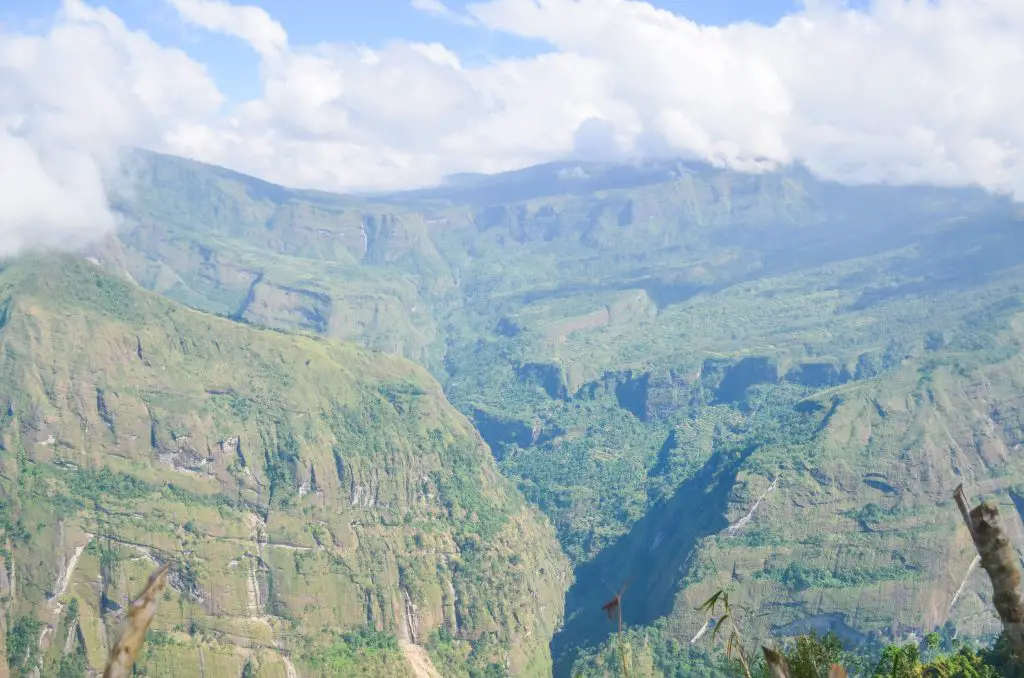 Have you ever heard of Grand Canyon in the United States? You don't need to go that far to experience beautiful rock formations. Check out Tacadang's Wall of Beauty, a massive plateau with beautiful sceneries.
Tacadang, a remote barangay that takes a day of hike to reach, is often dubbed as the Switzerland of Benguet.
During the rainy months, huge and towering waterfalls appear in every direction. One of these waterfalls measures more than 600 meters high. That makes it far higher than Aliwagwag Falls which is considered the highest falls in the Philippines.
Further, you'll also glimpse of dramatic rice terraces sitting on steep mountain slopes. Tacadang also has multiple peaks to give you a breathtaking view of the sunrise of sea of clouds. It is one of the best places to see in the Philippines.
Location: Brgy Tacadang, Kibungan, Benguet
5. Sulfur Hills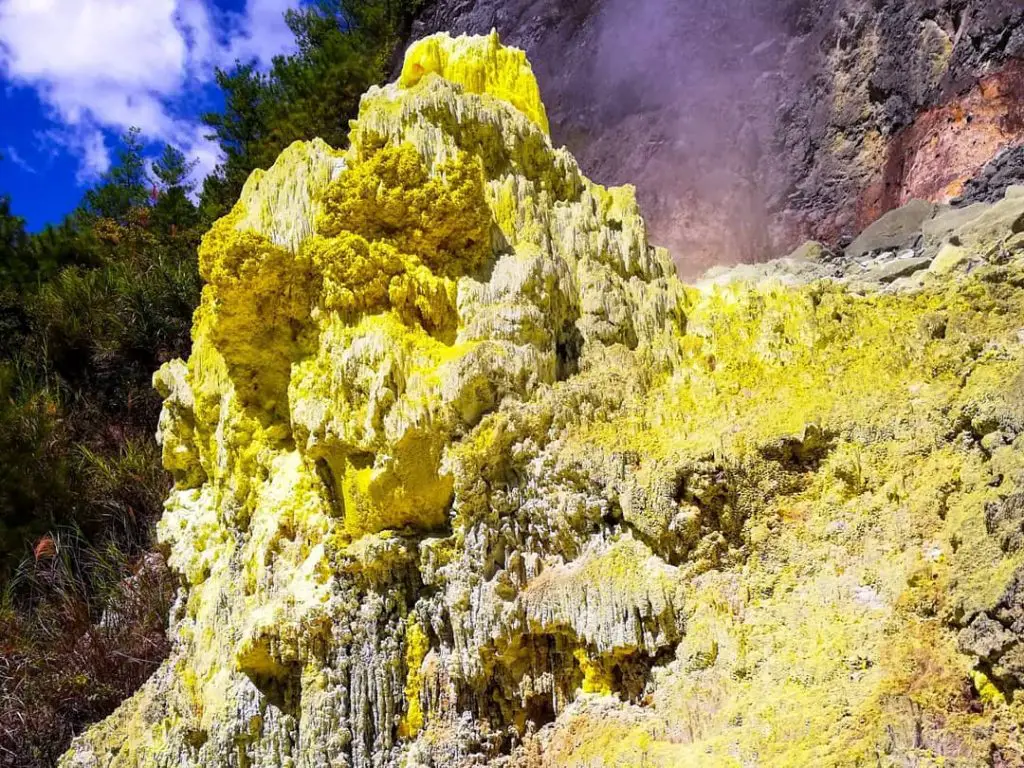 The Sulfur Hills of Kalinga nestles on the slopes of majestic Mt Binaluan, a potentially active volcano. These colorful formations often emit steams and there are hot springs nearby where you can have a rejuvenating bath.
To reach the Sulfur Hills, you'll have to trek on dense forests for at least 4 hours. The trek may be exhaust you but don't worry, the richness of the forest will give you constant relief. You can chance on wildlife and blooming orchids.
After seeing the Sulfur Hills, you can continue the hike to Mt Binulauan.
6. Lubo Rice Terraces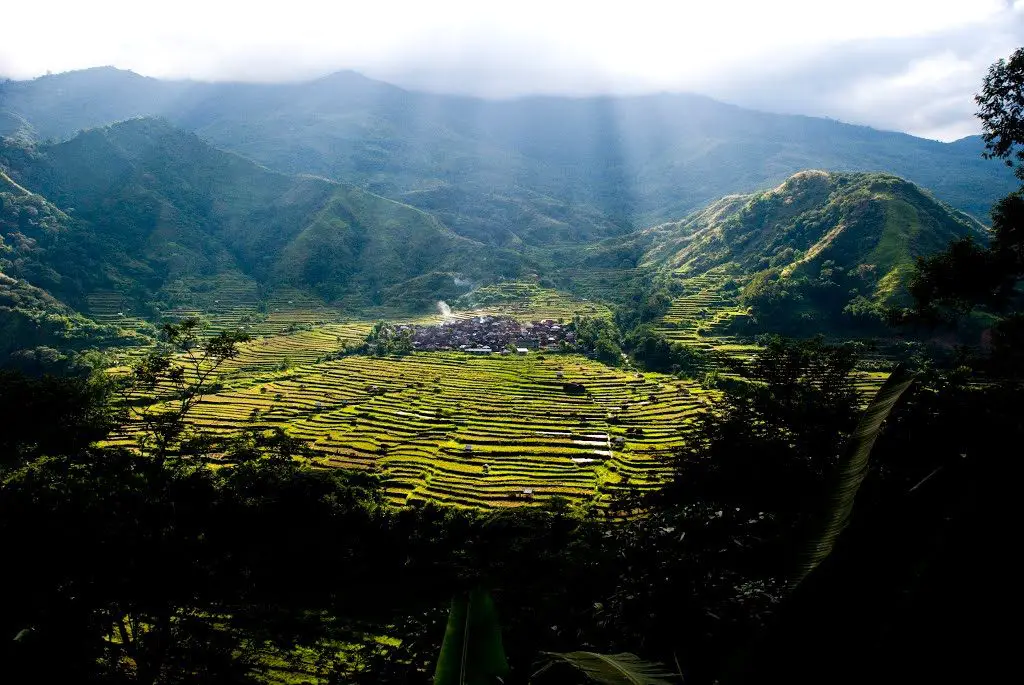 If you think that the best rice terraces in the country are only in Banaue, Ifugao, think again.
When you travel to the remoter parts of the Cordillera region such as Kalinga, you'll find equally stunning rice terraces. Such are those found in Lubo, Tanudan. From the road, you can have an overview of Lubo Rice Terraces which nestle on gentle slopes.
Imposing mountains provide a backdrop to these terraces. There is also a nearby river and a brook with cascading waterfalls.
Location: Brgy Lubo, Tanudan, Kalinga
7. Lussok Underground River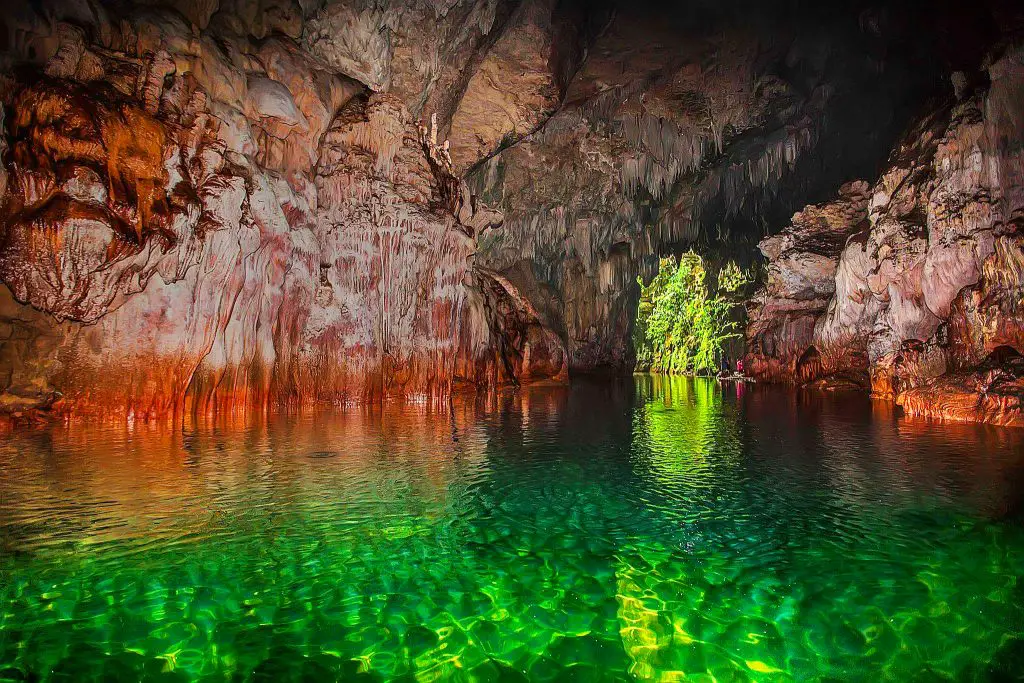 If Palawan has the world-famous Puerto Princesa Underground River, Apayao has Lussok Underground River.
Apayao, one of the northernmost provinces in the Philippines, is slowly emerging as one of the best ecotourism sites in the Philippines.
The Lussok Underground River, one of its prime attractions, is making a big name for itself. It has a giant opening and inside, you'll find stunning stalactite and stalagmite rock formations.
The river emanates from the vast forests of Apayao, home to the critically-endangered Philippine monkey-eating Eagle. It's now one of the rising tourist spots in the Philippines.
Location: Bgy Dagupan, Luna, Apayao
8. Kaparkan Falls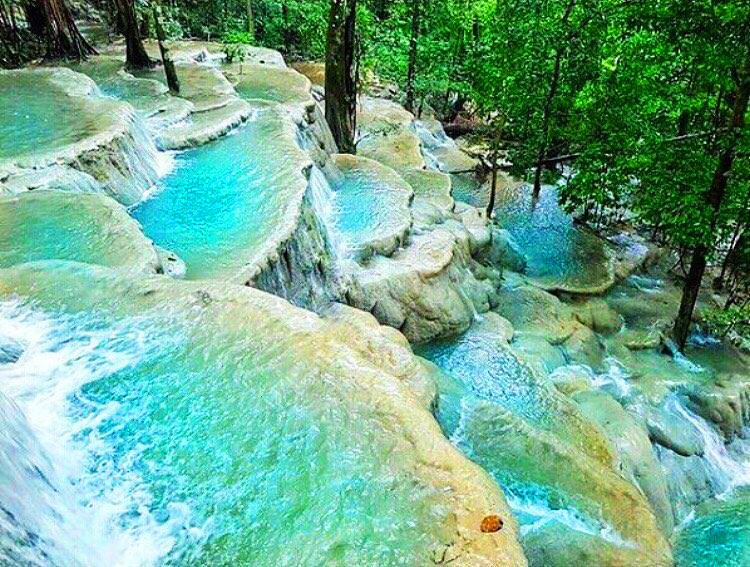 Kaparkan Falls are like terraces of mini-waterfalls, each with pools where you can have a rejuvenating swim. The waters are crystal-clear and cold. One could just wonder where the waters are coming from.
According to the locals, the waters don't turn murky even during a rainy day. You can climb from one waterfall to the other and enjoy playing with the waters all day long.
Add to the beauty of Kaparkan Falls are the lush forests surrounding it. It takes a long and bumpy ride and some minutes of trekking before reaching the waterfall. But all that are worth it once you gaze on its breathtaking and bizarre beauty.
The best time to visit is during the month of August and September. That's when the rainy months start.
Location: Brgy Caganayan, Tineg, Abra
9. Mount Dulang-Dulang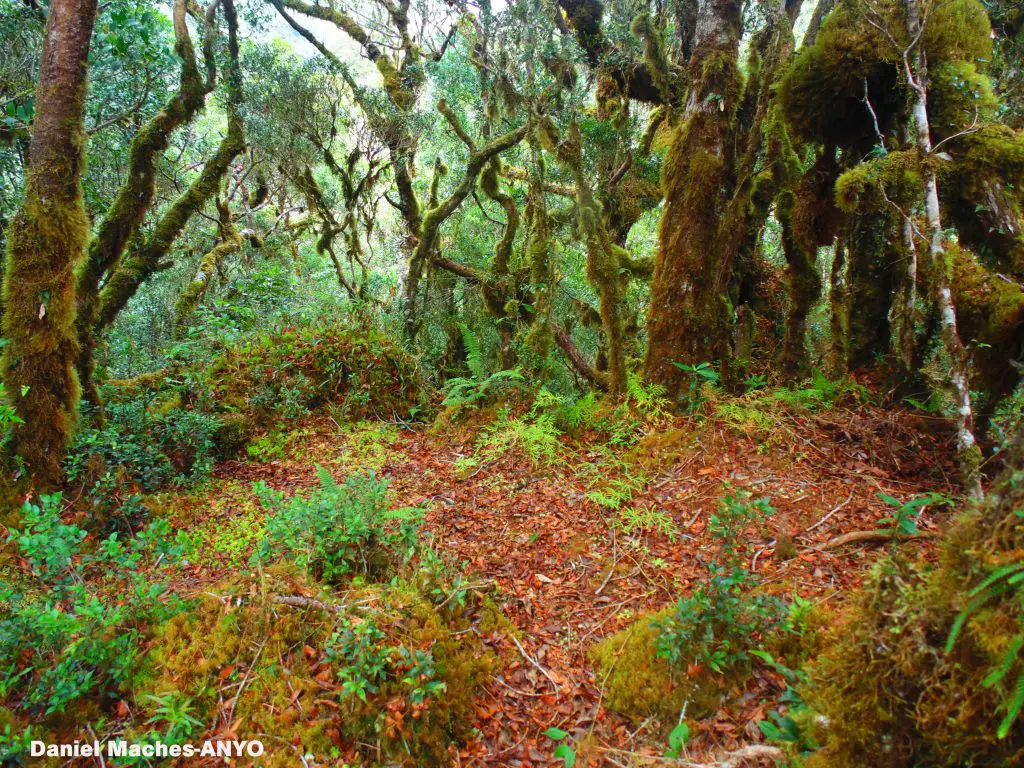 Mount Dulang Dulang is the second highest mountain in the Philippines. It's a haven teeming with biological treasures including eagles and hawks. It also hosts one of the last remaining primary forests in the Philippines and some of the most scenic mossy forests.
Trekking to the summit of Mount Dulang Dulang can take you a day or more. Following hunter's trails, you'll experience and see the ecological richness of the mountain.
From its summit, you'll glimpse of stunning cloud formations as well as the surrounding plains and mountain ranges.
The indigenous peoples protect the mountain and consider it sacred. You will have to ask permission from them before assaulting the mountain. They will perform native rituals to appease the spirits and ensure your safety and convenience during the hike.
Mount Dulang Dulang is now one of the best hiking tourist spots in the Philippines.
10. Juag Lagoon Marine Sanctuary
Juag Lagoon Marine Sanctuary is a model of ecotourism in the Philippines. It advocates for the preservation of endangered marine species to help restore the richness of the Philippine seas.
The sanctuary hosts different species such as giant clams, lapu-lapu, trevally and many more. You can swim with them and feel like a mermaid amidst the colorful creatures.
Take note. Every penny you give here helps in the conservation of the marine ecosystem.
There is also a nearby mangrove ecosystem where various birds including migratory species settle.
Location: Matnog, Sorsogon
11. Sohotan Caves and Natural Bridge Park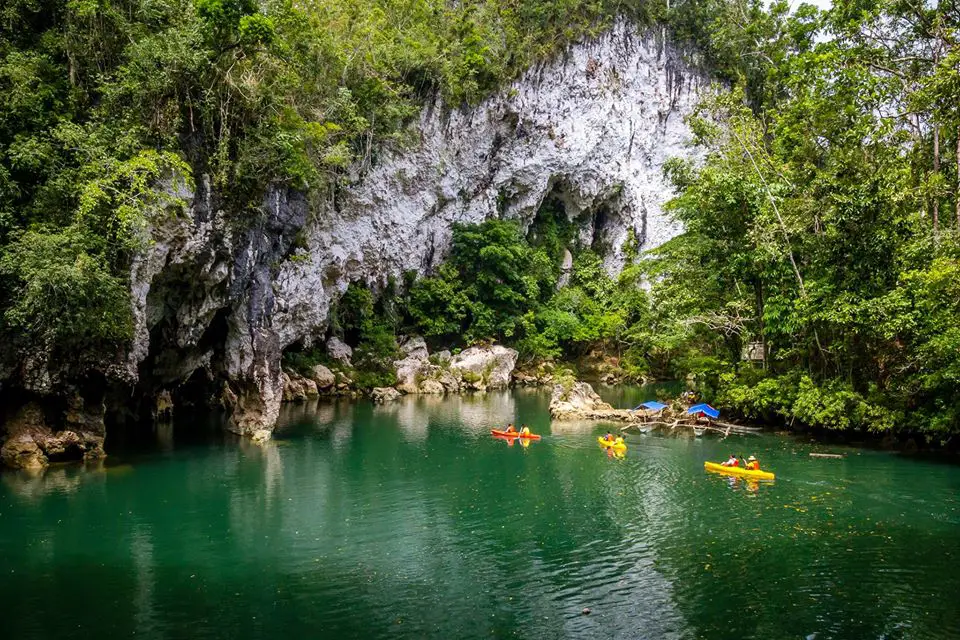 If you re looking for thrill, fun, and adventure in one setting, visit Sohotan Natural Park. It is one of the off-beaten tourist destinations in the Philippines. But it's fast gaining popularity especially with the tons of activities and bizarre sights.
The park lies on one of the most preserved natural ecosystems in the country.
You can go kayaking or bamboo rafting on its beautiful rivers as you explore the stunning limestone rock formations inside its numerous caves. Swim on the numerous pockets of deep pools with crystal-clear waters. You can even drink water right from there.
If you're up for more adventure, go trekking on the surrounding forests and catch sight of unique flora and fauna species.
Location: Brgy Guirang, Basay, Samar
12. Ban-awan Falls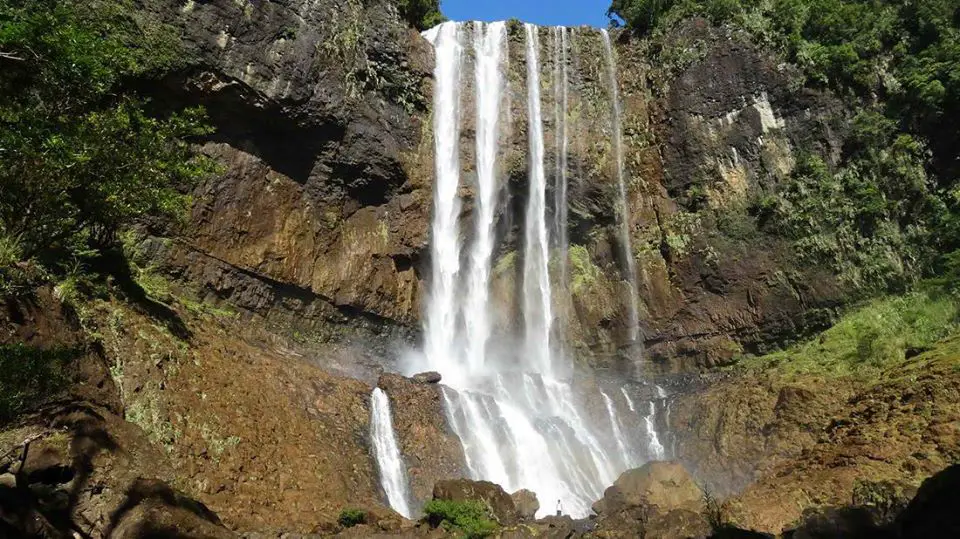 When we talk of waterfalls in the Philippines, the first thing that comes to mind is Pagsanjan Falls or Maria Cristina Falls. It cascades on the face of a massive cliff for more than 80 meters.
Even if you far away, you'll eventually get wet because the falls' pounding waters generate wafting mists. Huge boulders surround its small pool. It's not that deep though. You can just stand near the falls and let its mists caress you.
The river feeding Ban-awan Falls emanates from dense forests upstream.
Location: Lawaan, Eastern Samar
13. Kalanggaman Island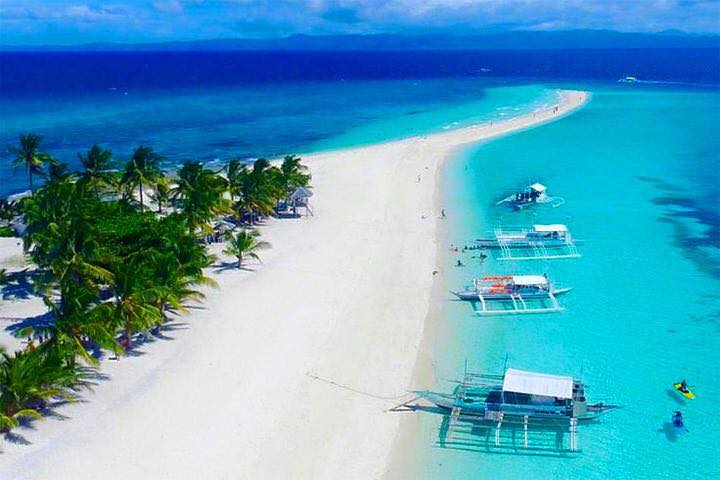 Although it was just recently-discovered, Kalanggaman Island is now one of the most popular destinations in the Philippines.
It boasts of a long stretch of beautiful sandbar with powdery white sands that can rival those in famed Boracay Beach. It is dubbed as the "Most Beautiful Island in Leyte."
Crystal-clear waters surround the island. These are home to an incredible marine diversity. There's just nothing like it swimming on its refreshing waters while colorful fishes gather in great numbers.
Despite its popularity, it remains generally off-beaten. Thanks to local efforts, the island remains in pristine condition.
Location: Palompon, Leyte
14. Sambawan Island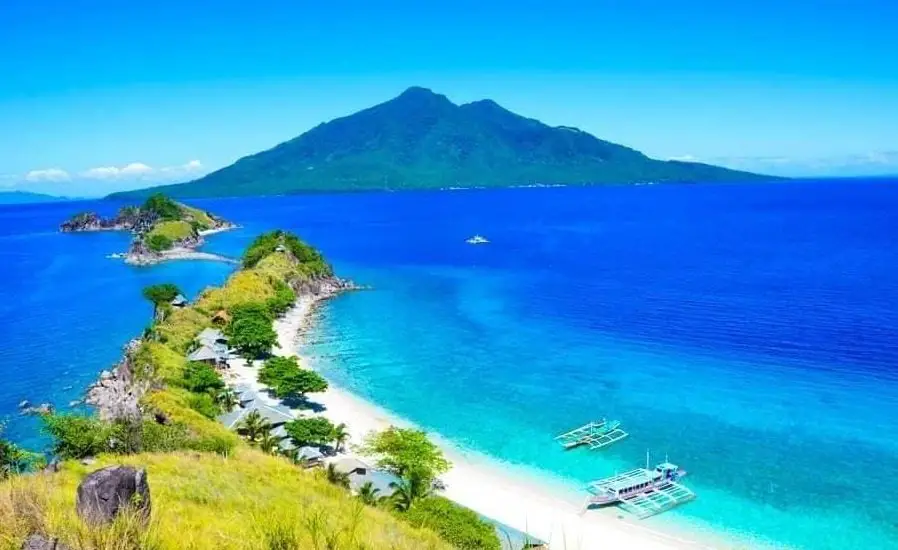 Biliran Island is known for its numerous beaches that are mostly laid back. One of its beaches that is recently gaining mainstream attention is Sambawan Island Beach.
Just like Kalanggaman Island, the island features powdery white sand beaches that stretches for kilometres. Complementing these are the blue azure waters.
Enjoy strolling or sunbathing on the beach all day long. Or swim on its invigorating waters.
One of the must-try activities here is snorkeling and scuba diving. This, as the surrounding waters, thrive with a plethora of marine species including sting rays and whale sharks.
Location: Maripripi, Biliran Island
15. Mount Halcon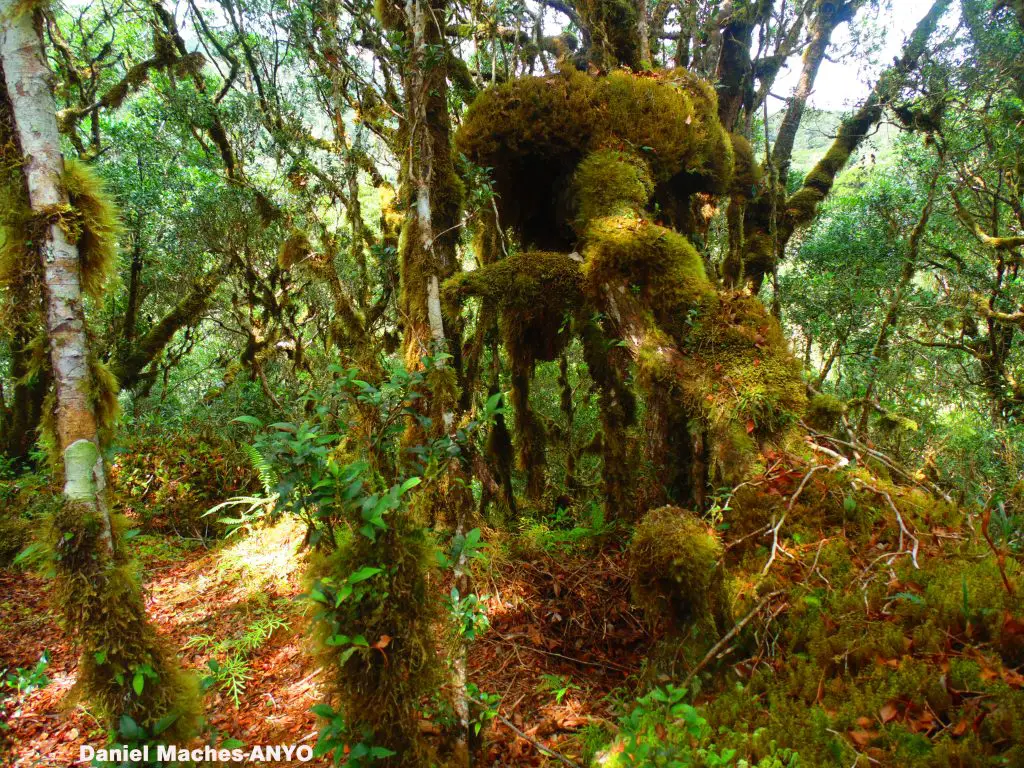 Mount Halcon presents what mountaineers consider as the toughest climb in the Philippines. Although it ranks as the 18th highest mountain in the country, the trail leading to its summit comes with daring challenges. But all these are thrills that ardent hikers willingly conquer to conquer the mountain.
Expect to trail on very steep and sometimes, dangerous terrains and cross numerous brooks and rivers before finally reaching Mt Halcon's peak. That takes more than a day of a continuous hike.
Along the way, however, expect to be rewarded with fascinating mossy forests, crystal-clear rivers, and panoramic mountain views. As you near the summit, you'll glimpse of towering waterfalls measuring hundreds of meters high.
While at the summit, brace yourself for a stunning view of the sunrise and sea of clouds.
Mt Halcon is also one of the key biodiversity areas in the Philippines. It hosts countless species, many of which are only found in the mountain.
Location: Baco, Oriental Mindoro
16. Mount Iglit-Baco National Park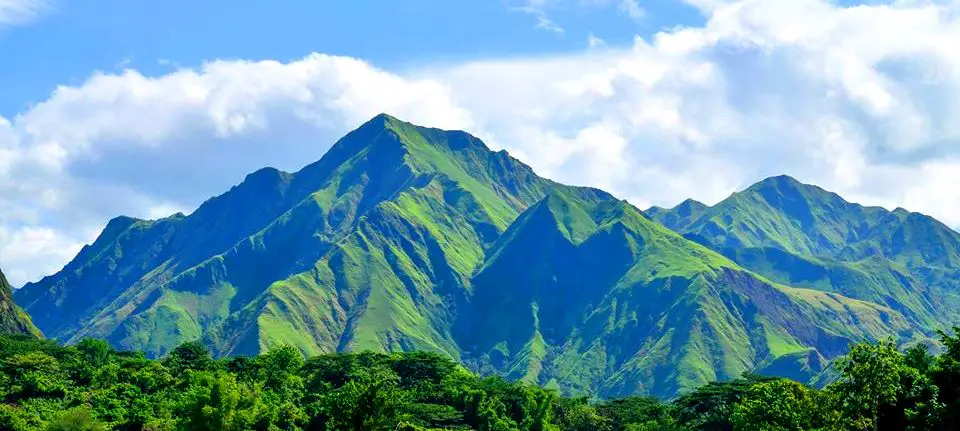 Mount Iglit-Baco National Park is home to the critically-endangered Tamaraw which is native only to the Philippines. There are only a few hundred left in the wild. Thanks to local conservation efforts, their population is slowly recovering.
The park offers scenic views of the mountains and vast grasslands where the tamaraws feed. There are also patches of mossy forests where crystal-clear rivers emerge.
Trek to the park's highest peak and you'll catch mesmerizing views of the sunrise and sea of clouds.
Take note. You'll not only enjoy your visit to the park but also help in its conservation and its endangered species.
Location: Sablayan, Occidental Mindoro
17. Lake Holon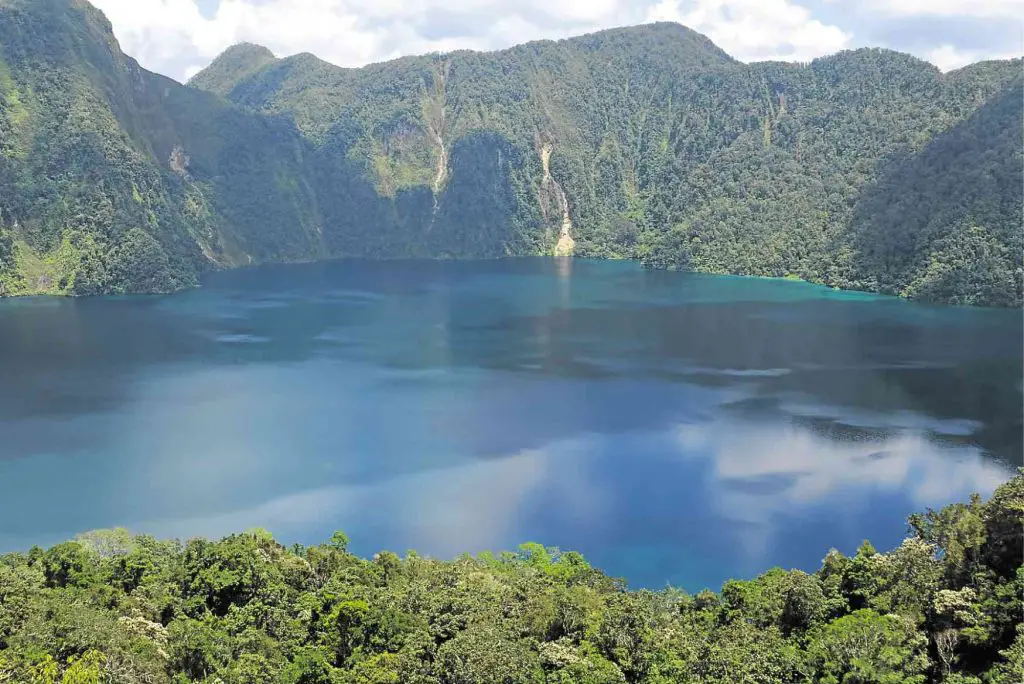 Lake Holon is a top tourist spot in the Philippines. It lies on Mt Melibengoy, an extinct volcano. In 1995, a massive landslide caused the spilling of the lake, leading to dozens of death downstream.
Thanks to sustainable management, the lake is now a protected site. Beautiful rain forest surrounds it. These are home to unique species found nowhere else.
For the indigenous tribes living near it, Lake Holon is sacred and inhabited by unseen deities and spirits. That is why they often perform indigenous rituals before allowing tourists to proceed to the lake.
18. Daday Falls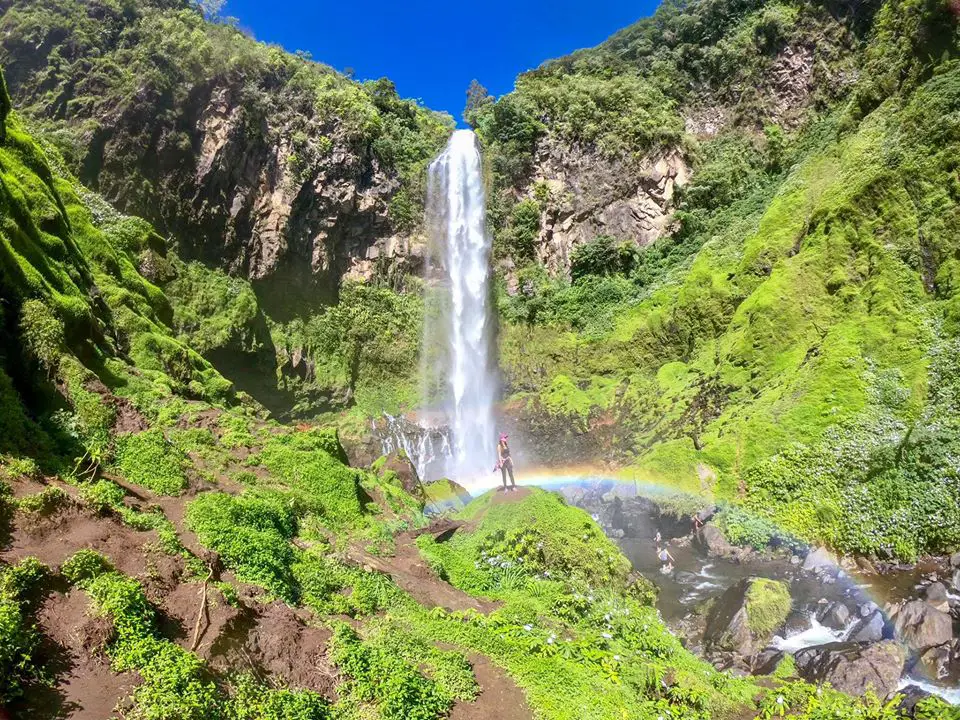 If you're familiar with Asik-asik Falls, you should know that there is another equally-imposing cascade upstream called Daday Falls. But it's not easy getting to the falls. Expect to trail on dense forests and steep terrains before finally gazing on its beauty.
That is why it's only recommended to to extreme hikers and adventurers. Aside from the falls, you can also trek to reach a remote lake surrounded with dense forests.
Along the way, you will glimpse of towering trees where the Philippine Eagle is said to dwell. These forests also thrive with deer, wild pigs, horn bills, and many endangered species. It is one of the hidden tourist spots in the Philippines.
Location: Alamada, Cotabato
19. Mlangen Falls
Mlangen Falls is one of the newly-discovered travel spots in Sarangani province. It nestles amidst beautiful and lush forests that host different kinds of birds. These provide natural music to the ear as you enjoy the cascading waters.
One of the best ways to enjoy it is to lie on the slopes of the waterfalls while the waters give you a caressing massage. Don't worry. The rock's texture is rough so you won't slip.
If you're done swimming, you can proceed to the forest to explore what it has to offer. Who knows? You might chance on a rare species and have a lifelong encounter. Or you'll also find Rafflesia flowers, the biggest in the world.
Location: Maitum, Sarangani
20. Lom Cave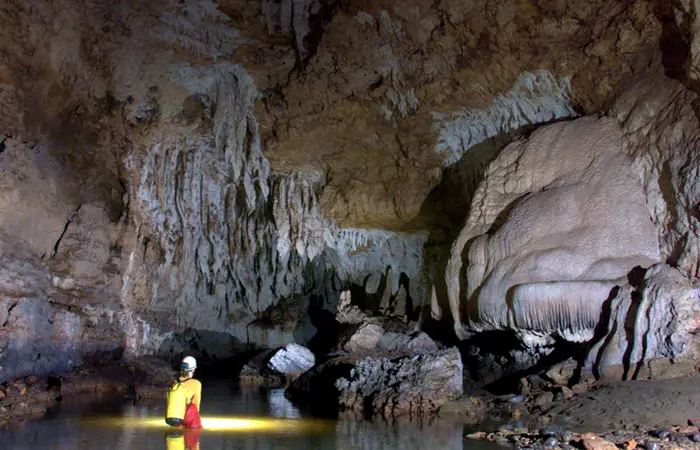 Sultan Kudarat has become synonymous with terrorism because of recent killings and attacks on both civilians and tourists.
But what people don't know is that the local authorities have been campaigning an end to violence. In fact, the overwhelming majority of the population are peace lovers.
Many tourists also don't know that the province hosts numerous eco-wonders awaiting discovery. One of its emerging tourist spots is Lom Cave.
Lom Cave measures 400 meters in length. It hosts bizarre stalactite and stalagmite rock formations. It also has an underground river.
Personally, Lom Cave is one of the top 10 tourist spot in the Philippines.
Location: Brgy Keytodac, Lebak, Sultan Kudarat