What makes up a superb tourist spot in Mindanao? Find out more in this article about the best spots to see including the hidden and best tourist spots!
Mindanao is the second biggest island in the Philippines. For many years, news of rebellion and terrorism hindered tourism growth in the area. But today, it's fast becoming a favorite summer and weekend getaway, especially for nature lovers and adventurers.
The varied landscape of Mindanao hosts some of the best tourist spots in the Philippines. Towering mountains, unspoiled beaches, mystic caves, underground rivers, and stunning lakes are among the sights here.
Many of these sights remain off-beaten, thus, ideal for those who prefer less touristy destinations.
When planning your itinerary to the tourist spots in Mindanao, you might want to consider the following:
Best Tourist Spots in Mindanao
1. Sta. Cruz Island Pink Beach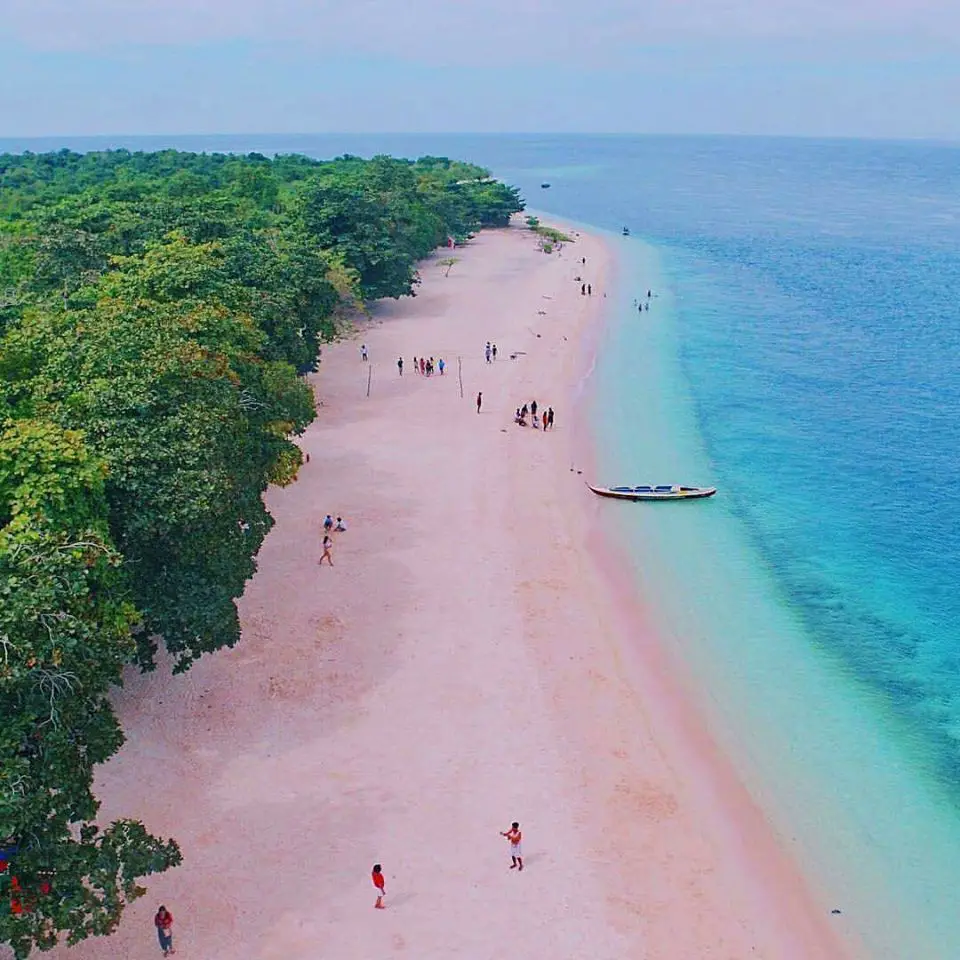 The island is known for its rare white beach that stretches for kilometers. The beach is fringed by lush vegetation complementing crystal-clear waters. The pinkish color is due to the pink corals washed onshore by the waves. Enjoy strolling around as your relish the rustic views of the sea and the forests.
It is a can't-miss tourist spot in Mindanao for beach bums!
Location: Sta. Cruz, Zamboanga City
2. Tagbilat Falls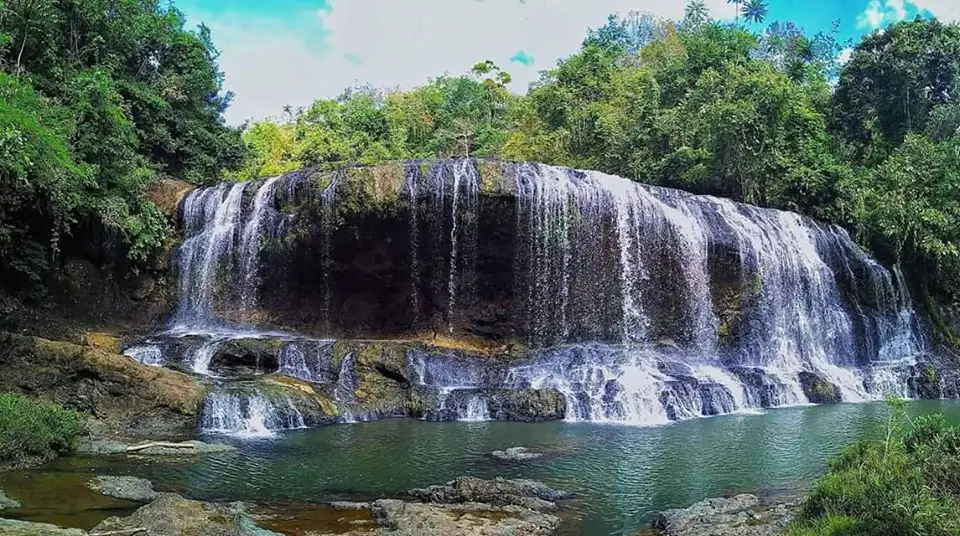 If you want to chase hidden waterfalls, check out Tagbilat Falls, also known as Malagandis Falls. It resembles a huge curtain cascading like heavenly drizzles. You can stand on the base of the falls and let the cascading waters give you a rejuvenating massage. It takes more than 30 minutes of hike on dense forests to reach it.
3. Situbo Falls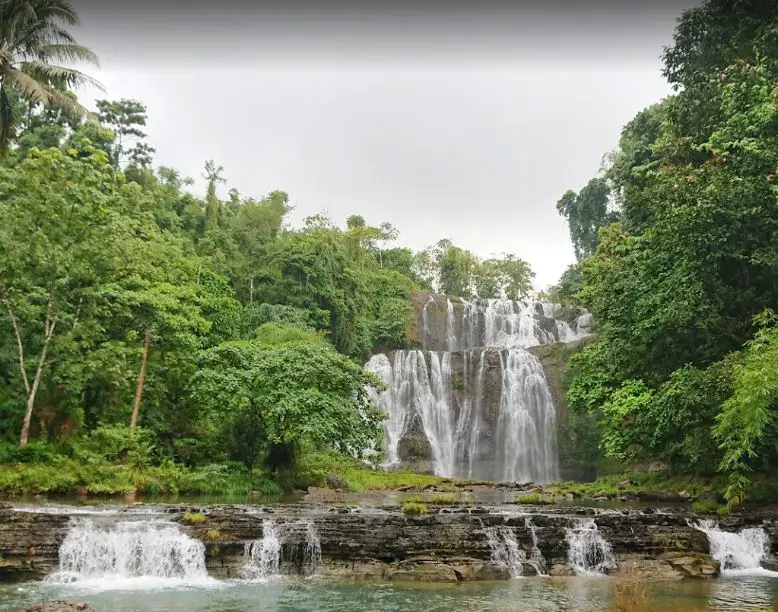 Situbo Falls is one of the emerging tourist spots in Mindanao. Its stunning beauty makes up to Instagrammable shots that will make your friends think that you're backpacking in Vietnam or the Amazon Basin. This multiple-layered beauty has different pools where you can swim in cold waters.
Location: Tampilisan, Zamboanga Sibugay
4. Mount Hibok-Hibok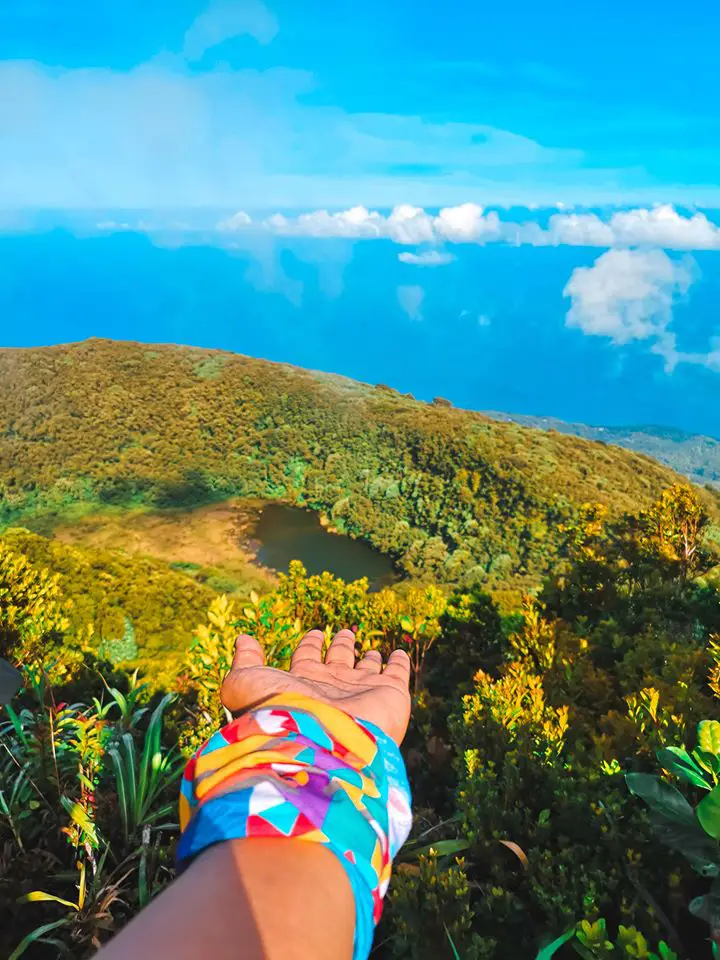 Mount Hibok-Hibok dominates Camiguin Island. It's a biological paradise, home to endemic flora and fauna species. Hiking to its summit will lead you into rustic encounters. Mossy forests also abound and from atop, you can view the ridge to reef landscape of Camiguin. Along the way, you can catch sight of different kinds of birds.
Location: Mambajo, Camiguin
5. Sunken Cemetary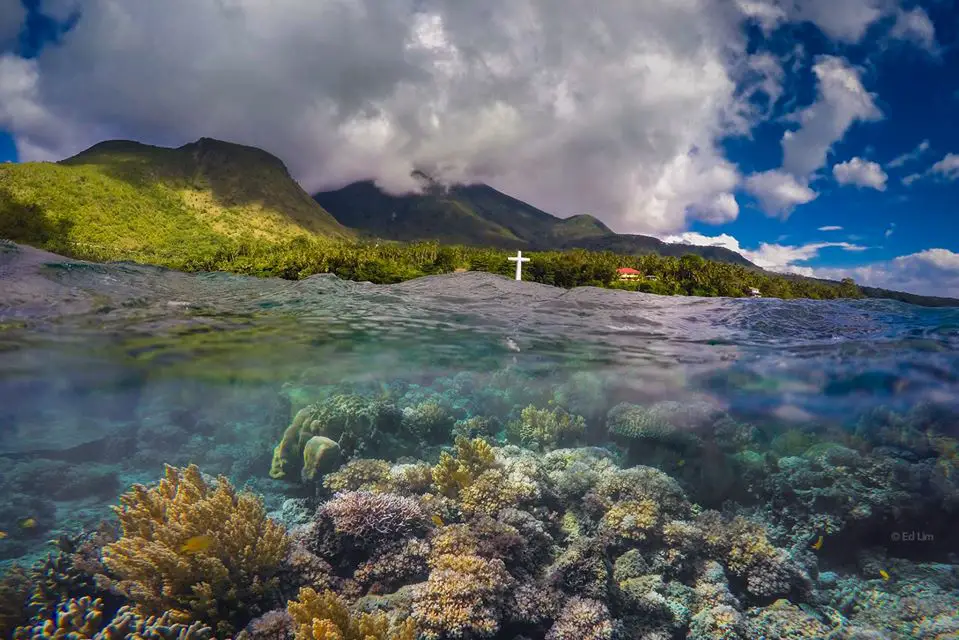 If you're a fan of the Pirates of the Caribbean movie, you might also like to see the Sunken Cemetery. Sounds creepy? You'll hear a lot of interesting stories about it. Today, the remnants are impressive attractions. Corals also grew on the site, attracting colorful fishes for you to see. A huge cross has serves as a reminder of the tragedy.
Location: Catarman, Camiguin
6. Limunsudan Falls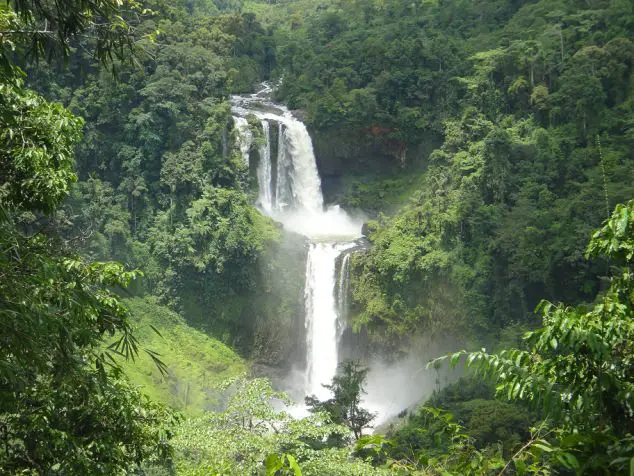 Limunsudan Falls is among the top highest cascades in the Philippines. It has two layers and the first drop alone is higher than famed Maria Cristina falls. Expect to hike on dense forests and steep terrains before finally catching sight of this majestic beauty.
Location: Iligan City, Lanao Del Sur
7. Tinago Falls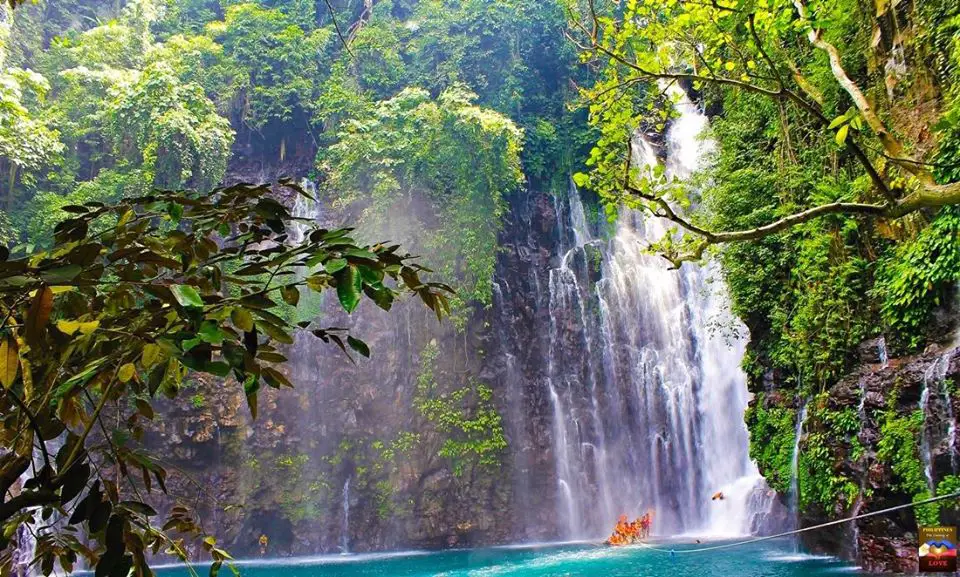 Tinago Falls is one of the most famous tourist spots in Mindanao. It measures around 420 feet high and has a wide and very deep pool. The turquoise waters will surely invite you to take a brave jump. If not, ride the bamboo raft and have a shower on its base.
Location: Linamon, Lanao Del Norte
8. Mount Dulang-Dulang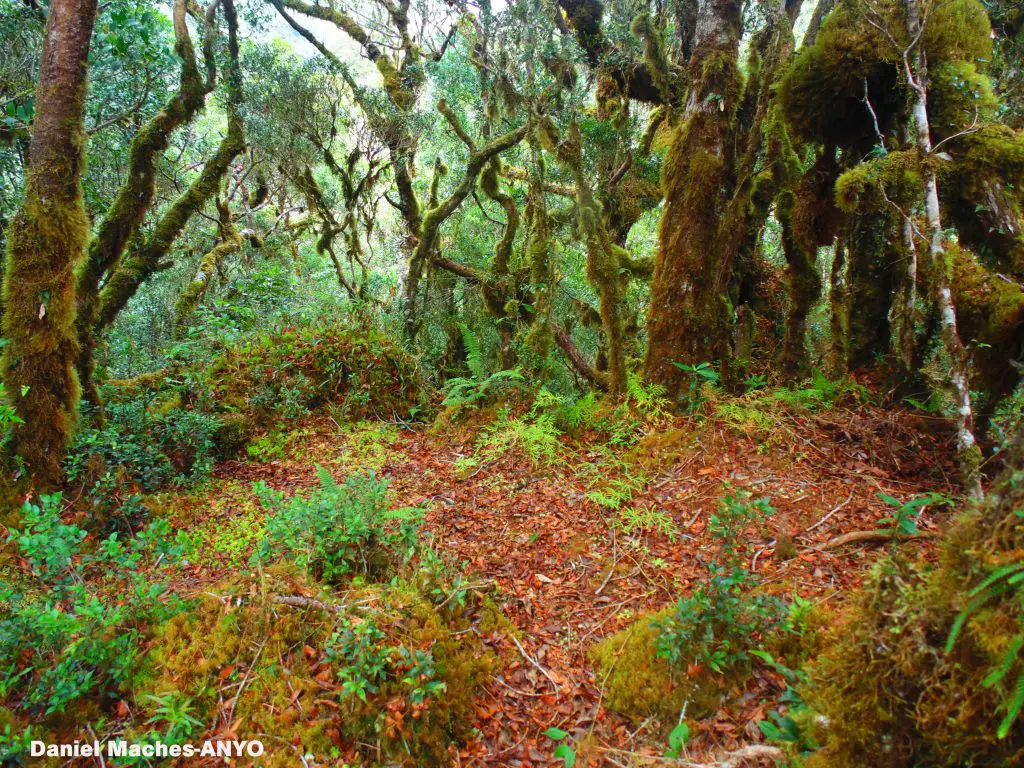 Catch one of the best views of the sunrise and sea of clouds at the summit of Mt Dulang-Dulang. It is the second-highest peak in the Philippines. To reach the summit, expect hours of continuous trek. But fret not. Along the way, you'll catch sight of spectacular views including some of the country's best mossy forests.
Location: Lantapan, Bukidnon
9. Mount Kalatungan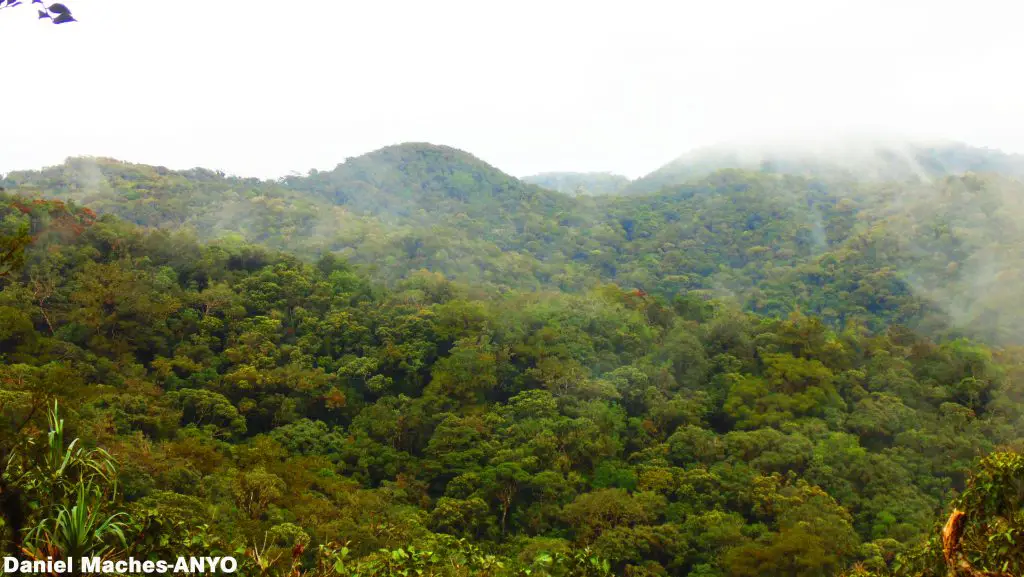 Do you want to level up your adventure? Take the challenge to climb one of the toughest mountains in the Philippines – Mt Kalatungan. Expect to trail on wild terrains and steep slopes before reaching the summit. But those are thrills to conquer. Besides, you'll be rewarded with magnificent views of waterfalls and mossy forests. You can also chance on the critically-endangered Philippine Monkey-Eating Eagle.
Location: Talakag, Bukidnon
10. Piduan Curtain Falls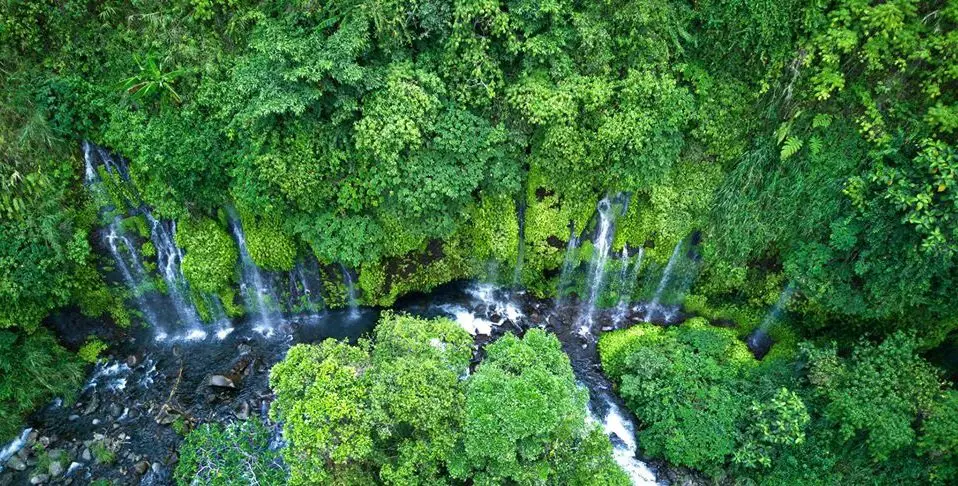 Imagine standing on cold waters while drizzles relieve you of stress. That is exactly what you can experience when you visit Piduan Curtain Falls. When the sun's rays hit the waterfall, a beautiful rainbow often emerges. Shower like you never had before as you relish the beauty of the lush forests around.
Location: Piduan Valley, Misamis Occidental
11. Mount Malindang Range Natural Park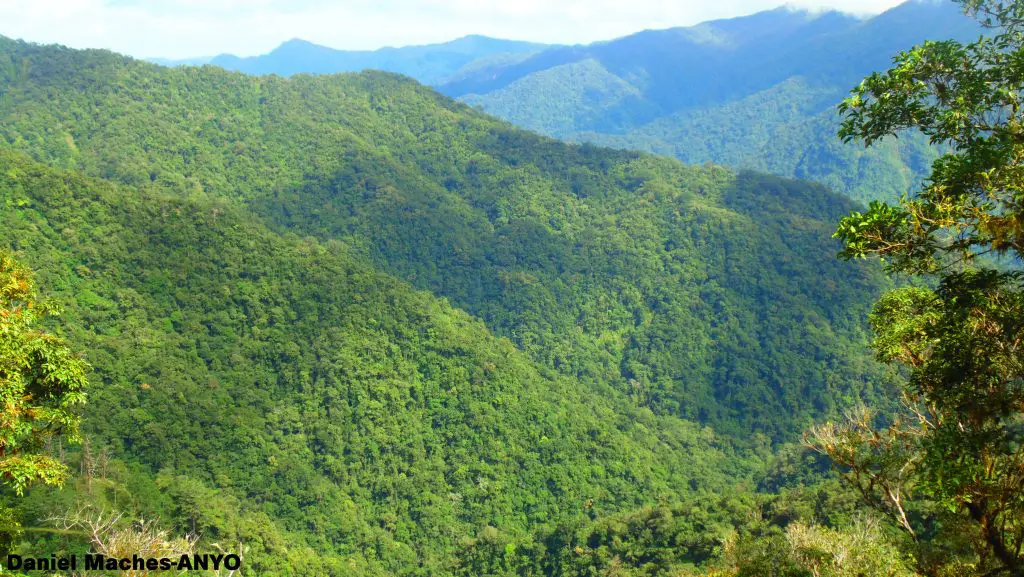 Mount Malindang Range Natural Park is one of the most preserved tourist spots in Mindanao. It hosts a plethora of wildlife species including the Philippine Eagle. It's towering peaks are ideal for trekking and are home to incredible mossy forests. The park also has hidden lakes and crystal-clear rivers and streams.
Location: Misamis Occidental
12. Sagpulon Falls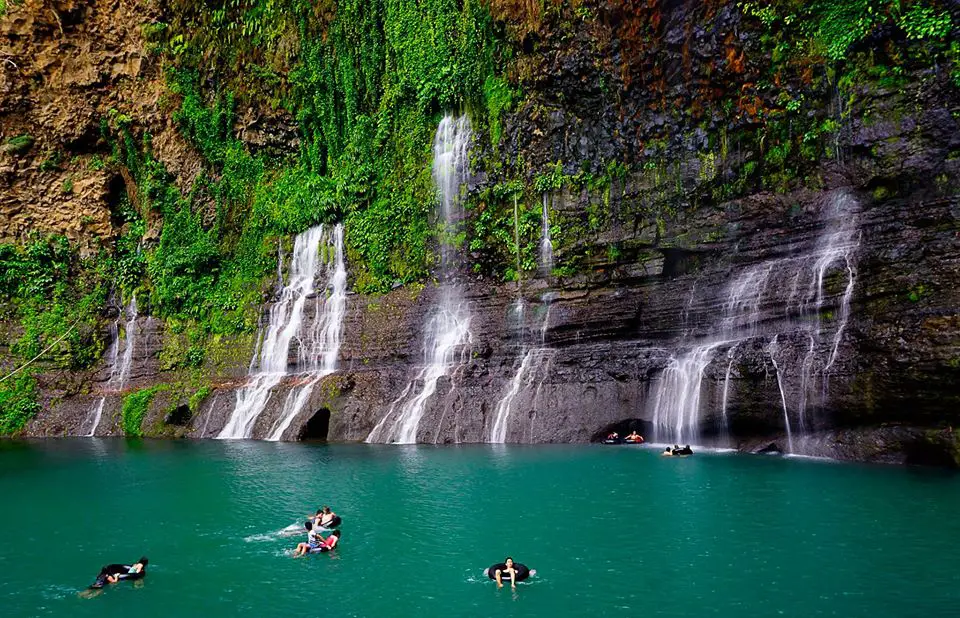 Do you believe in love at first sight? Oh gosh, I am being corny. But that's how you will feel when you glimpse of Sagpulon Falls for the first time. It's a towering cascade with a height of 180 feet. It has a wide and very deep pool where you can swim all day.
Location: Jasaan, Misamis Oriental
13. Mount Lumot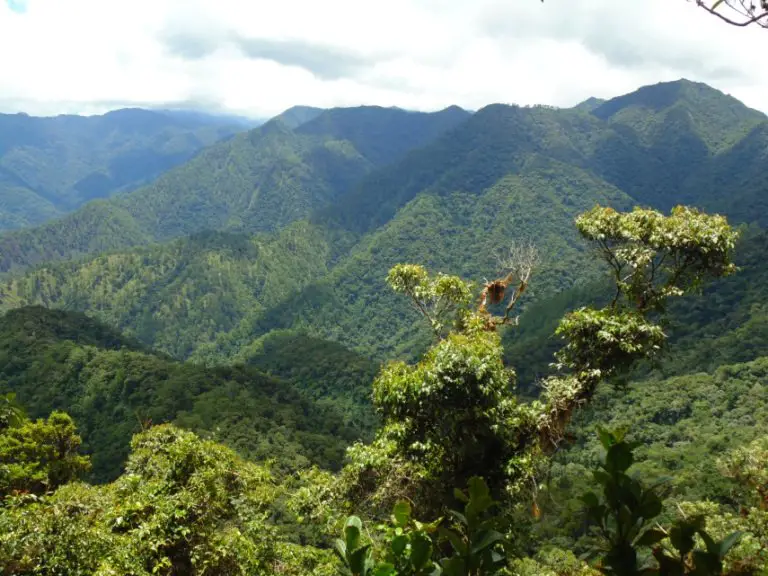 Known as the "Mountain of Souls," Mount Lumot saw the crash of Cebu Pacific Flight 387, killing all passengers. Despite stories of lost souls or ghosts, it has become a popular hiking destination. Different wildlife species inhabit the mountain including hawks and eagles. It is one of the highest peaks of the Balatukan Mountain Range.
Location: Gingoog City, Misamis Oriental
14. Mt Pandadagsaan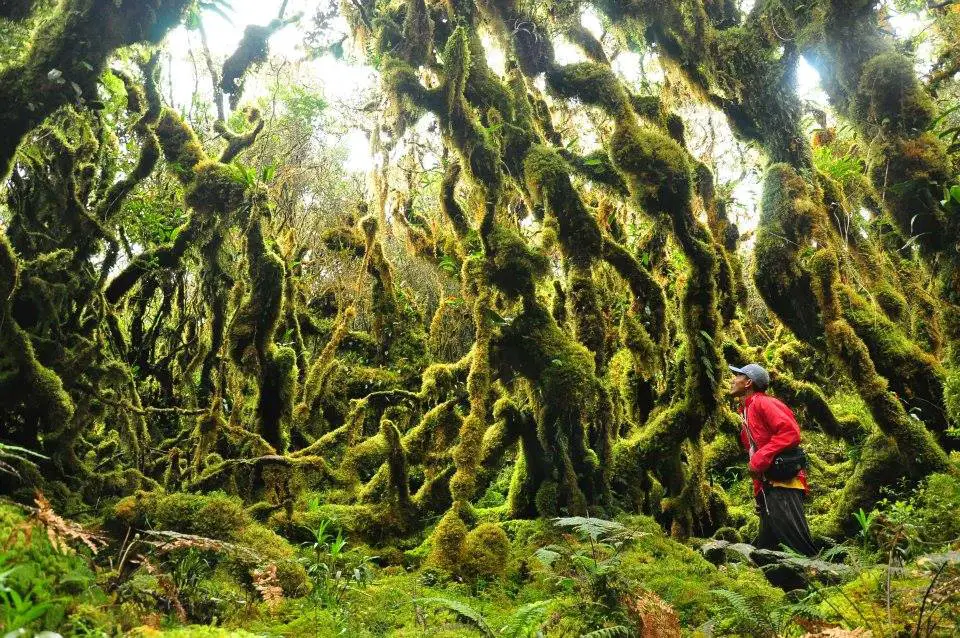 Also known as the White Peak, Mt Pandadagsaan has become popular for its so-called Avatar Mossy Forest. In fact, it has already been featured in a popular TV show. It is the 13th highest mountain in the Philippines. Home to diverse species, the mountain teems with waterfalls and other natural wonders.
Location: New Bataan, Davao De Oro
15. Awao Falls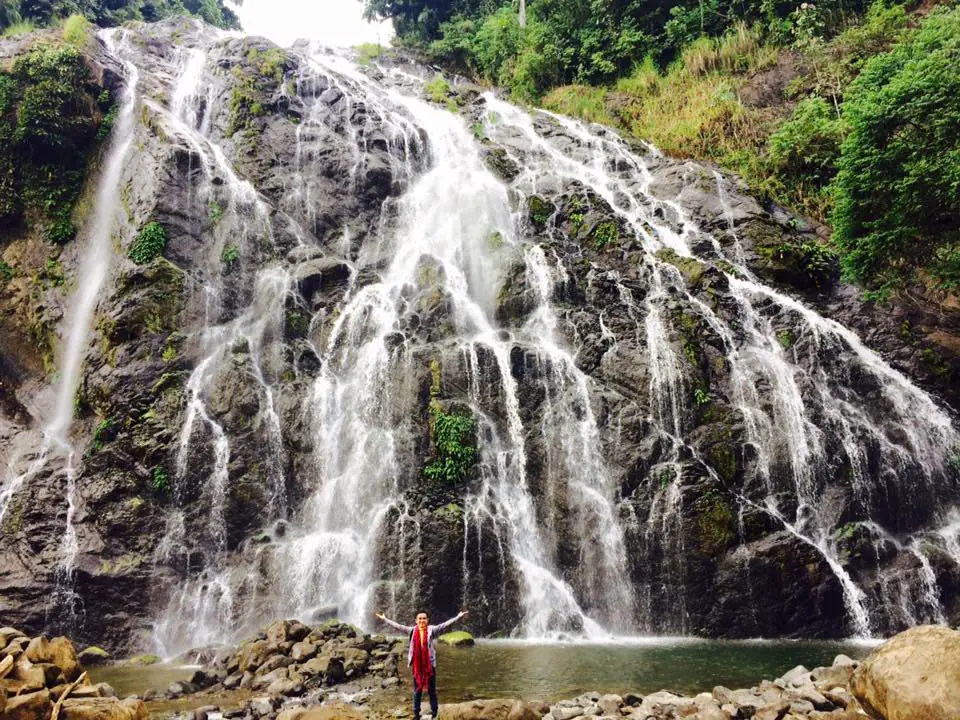 If you're done assaulting the mountains of Davao De Oro, check out Awao Falls. It's now one of the emerging tourist spots in Mindanao. It has a height of 80 feet with shallow pools. Thus, it's an ideal swimming spot for non-swimmers. But mind you. The water is icy-cold!
Location: Monkayo, Davao De Oro
16. Mt Talomo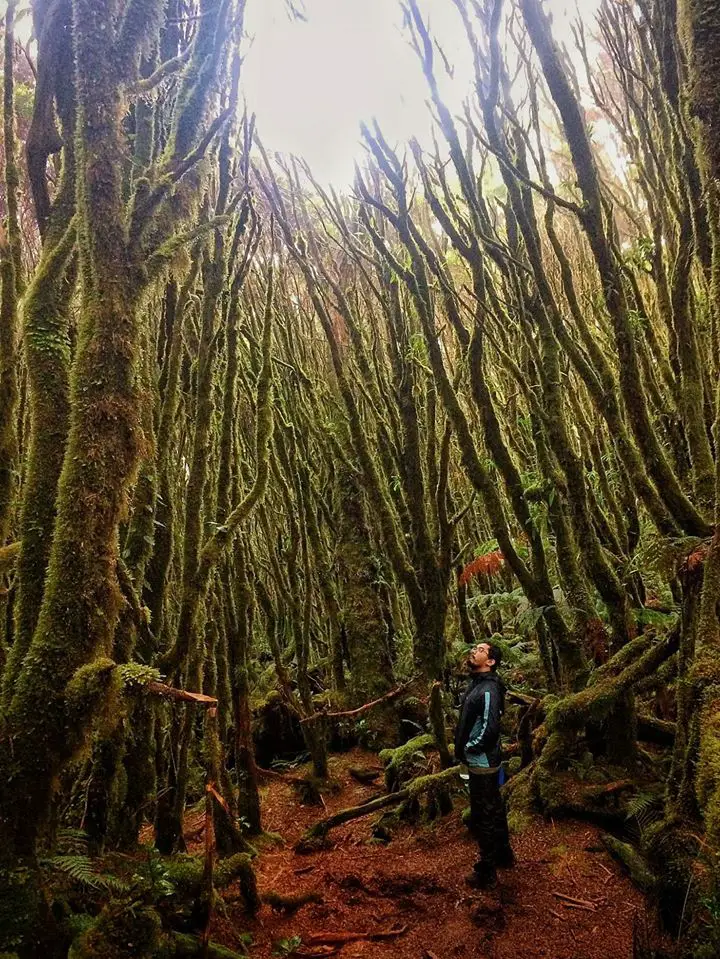 Mt Talomo lies on the same mountain range where Mt Apo stands. Locals consider them as twin peaks. According to them, Mt Talomo was higher than Mt Apo. But a massive eruption lowered its height. Its summit is also ideal for viewing the sunrise and occasional sea of clouds. Then, there are the mossy forests that will surely leave you in awe.
Location: Calinan, Davao Del Sur
17. Mt Hamiguitan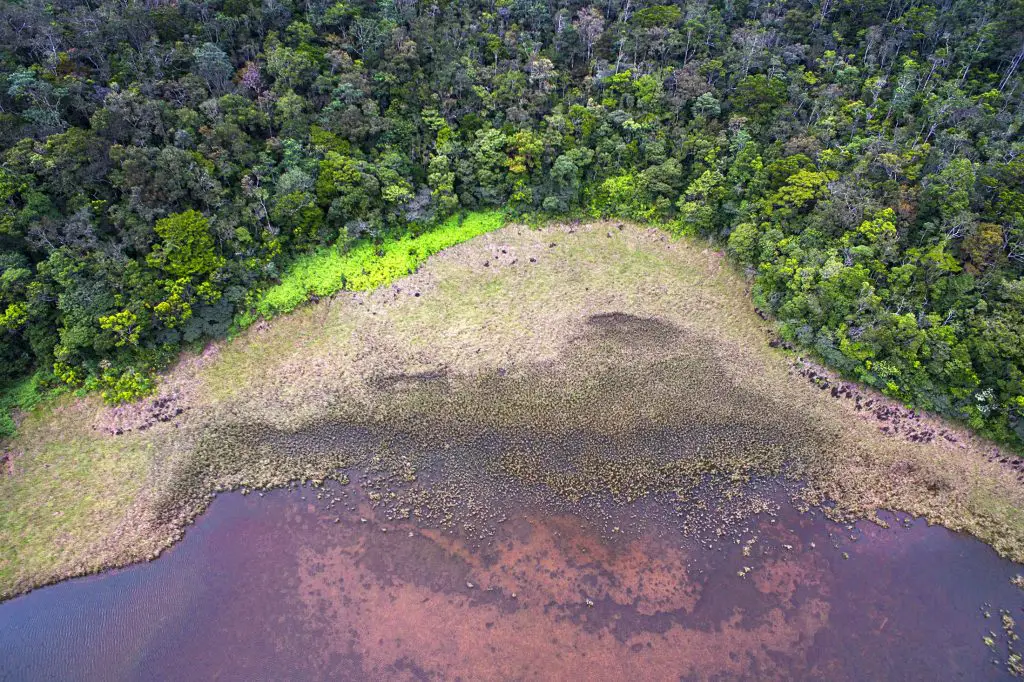 Mt Hamiguitan hosts the largest bonsai forest in the world. Covering an area of more than 1,200 hectares, these forests shelter unique species found nowhere else. It has been listed as part of the UNESCO World Heritage Sites. At the heart of the pygmy forest, you'll find a beautiful lake. It has an unusual low and high tide setting.
Location: San Isidro, Davao Oriental
18. Aliwagwag Falls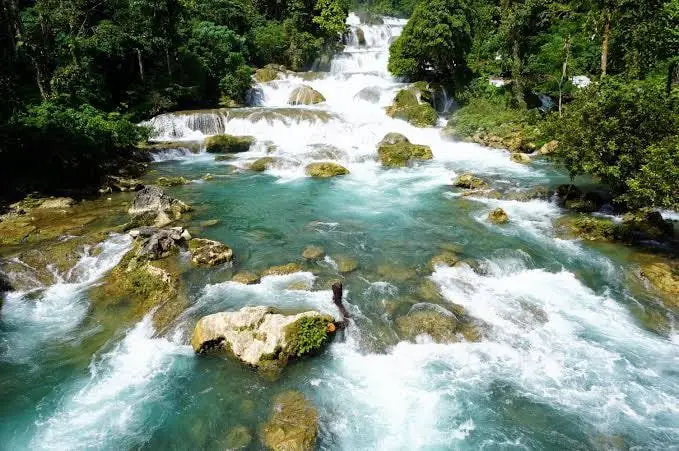 Considered as the highest waterfall in the Philippines, Aliwagwag Falls is one of the best tourist spots in Mindanao. It has more than 130 beautiful cascades. These collectively measure 1,110 feet with amazing pools and crystal-clear waters. Enjoy jumping from one of the big boulders towards the dee pool.
Location: Cateel, Davao Oriental
19. Dahican Beach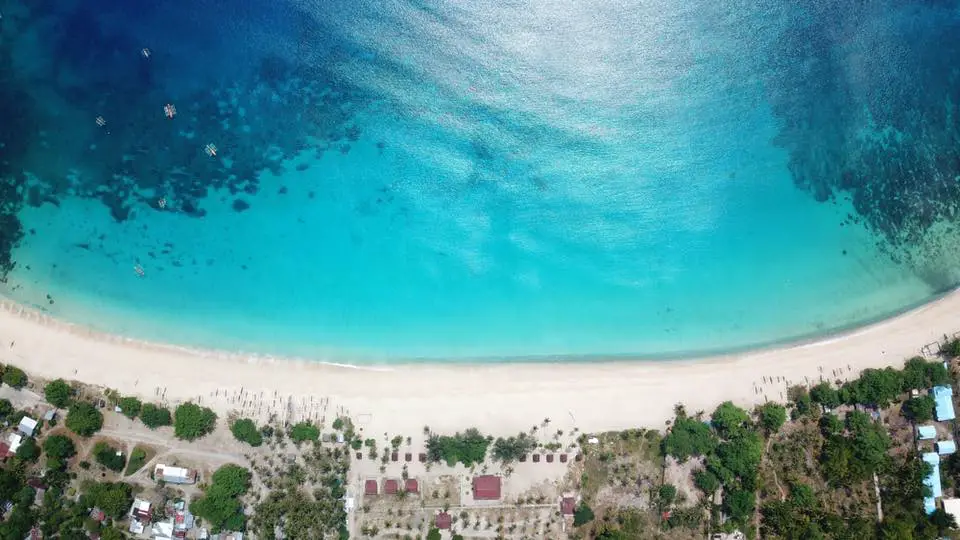 With its long stretch of powdery white sands, you can have a whole day of fun here. Dahican Beach may be popular but it's not as crowded as Boracay Beach. It's a favorite getaway, especially during summer. Who would not love its beach complementing the turquoise waters?
Location: Mati, Davao Oriental
20. Mount Redondo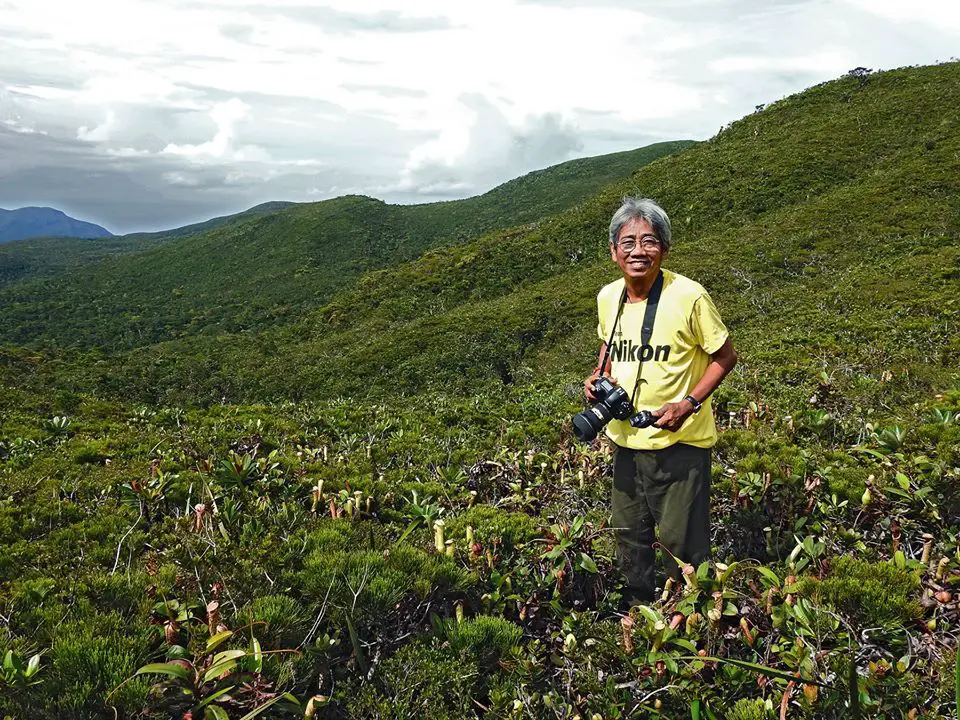 Mount Redondo is the second highest peak in Dinagat Islands. It is home to the second-largest pygmy forest in the country, after that of Mt Hamiguitan. It shelters endangered species such as the Dinagat Tarsier and Cloud Rat. Thanks to local opposition, the mountain was spared from mining.
Location: Loreto, Dinagat Islands
21. Tinuy-an Falls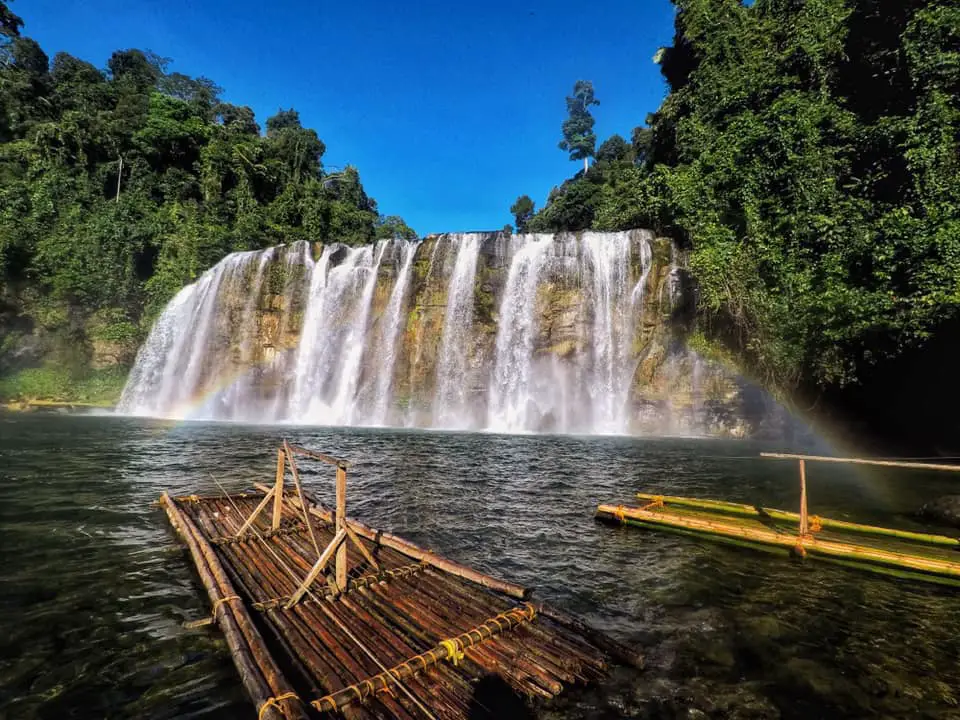 Tinuy-an Falls is one of the iconic tourist spots in Mindanao. Known as the Niagara Falls of the Philippines, Tinuy-an Falls has three layers. The highest of which measures around 180 feet with a beautiful pool. You can ride a bamboo raft to get to its base and relish the cascading waters.
Location: Bislig, Surgao Del Sur
22. Hinatuan Enchanted River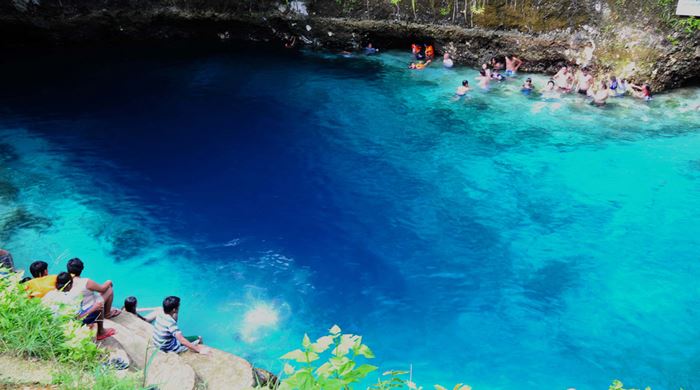 Hinatuan River is known for its turquoise waters emanating from underground caves. It is one of the most beautiful places in Mindanao. Although it's a freshwater ecosystem, it's like a sea with the presence of big and colorful fishes. You can swim with them and enjoy the chilly waters. It's one of the best tourist spots in Mindanao.
Location: Hinaturan, Surigao Del Sur
23. Asik-asik Falls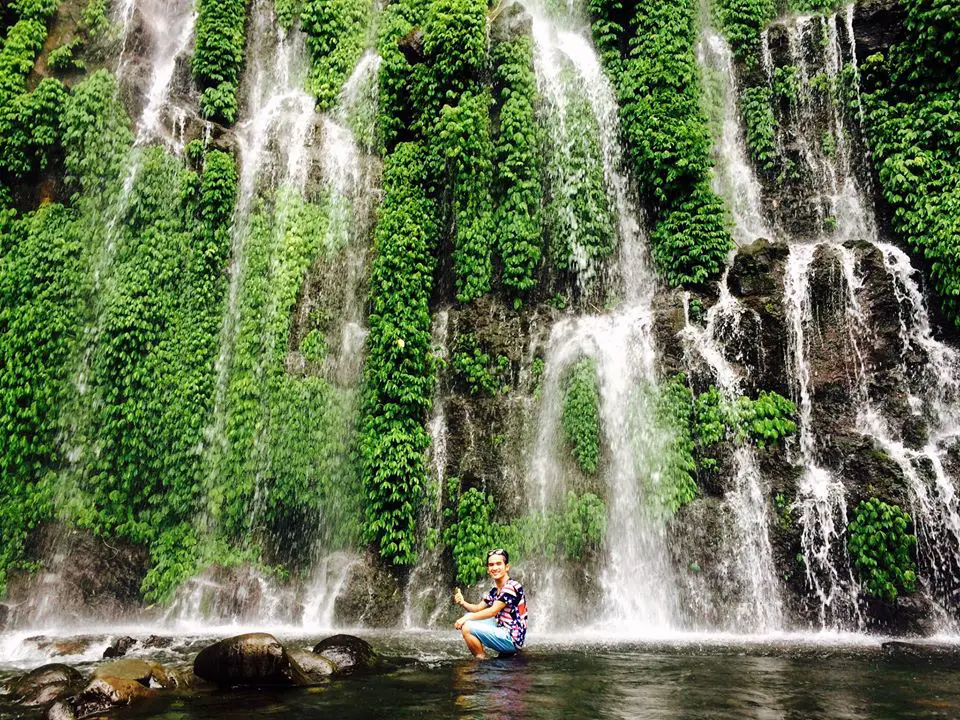 Asik-asik Falls is also one of the best tourist spots in Mindanao. Cascading like heavenly drizzles amidst lush foliage, it is has rapidly gained popularity. It cascades like a huge curtain of relaxing waters. There is a river flowing through where you can also swim.
Location: Alamada, Cotabato
24. Lake Venedo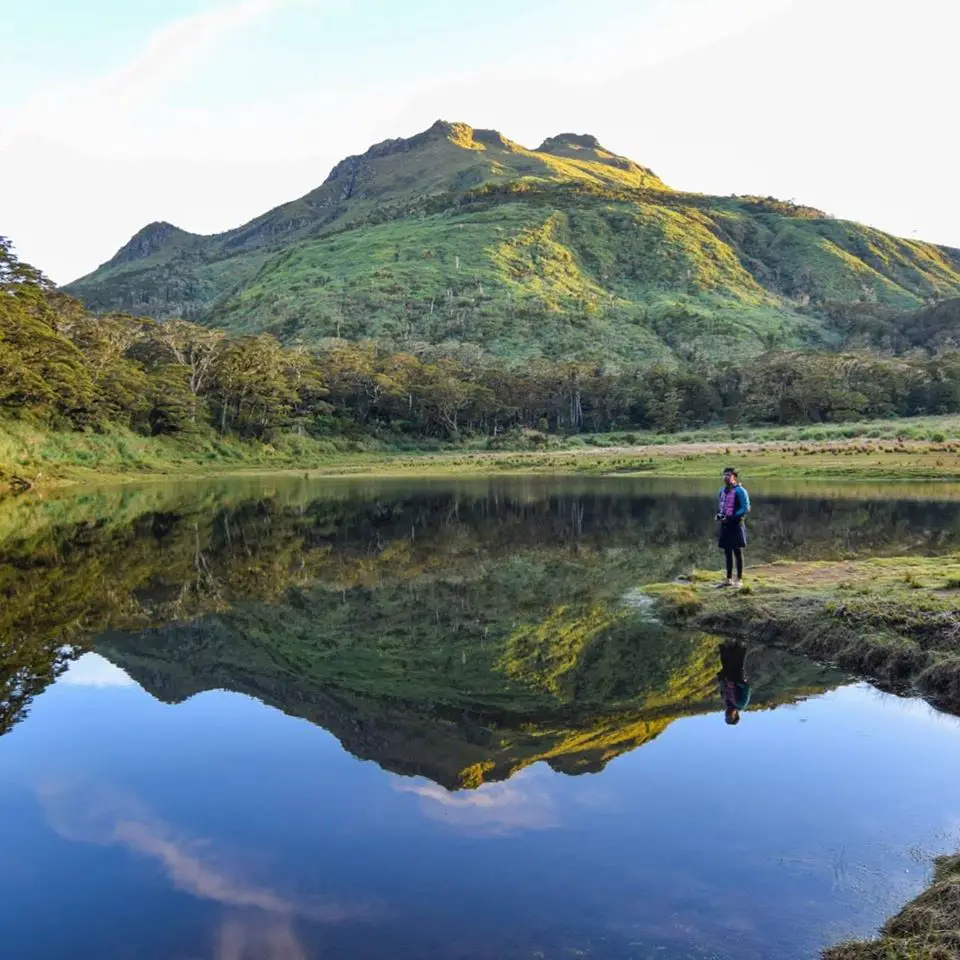 When trekking to Mt Apo, you can glimpse the mystical Lake Venedo. From here, you can see an imposing view of Mt Apo's summit, like a god guarding the lake. Local folks say that unseen deities and spirits protect the lake. Thus, there is the need to perform a ritual before continuing with the trek.
Mt Apo is one of the famous tourist spots in Mindanao you should see.
Location: Digos, Cotabato
25. Lom Cave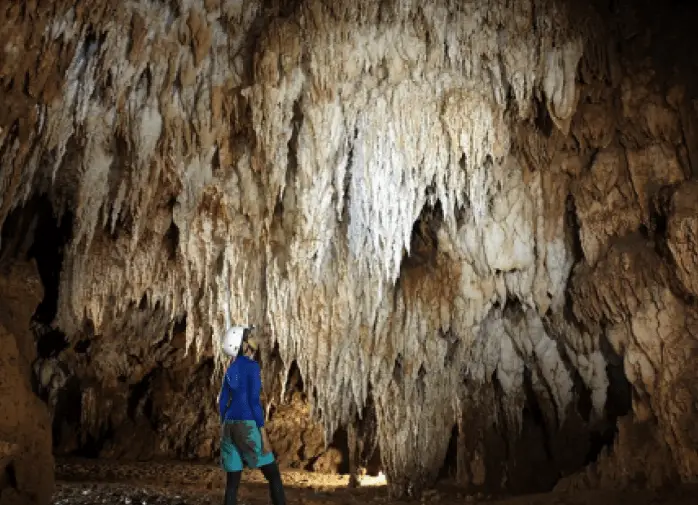 Want to explore the wonders of the underground? Check out Lom Cave. Inside, you'll find a variety of stunning stalactite and stalagmite rock formations. It is 400 meters long with a river running through. It's just one of the many caves found in the province.
Location: Lebak, Sultan Kudarat