Rustic. Off-beaten. Pristine. Raw. Unspoiled. These are fitting descriptions of the must-see Isabela tourist spots. Explore the natural and historical attractions of this northern province including the best things to do.
Isabela is perhaps more known for its urban attractions such as historical churches and amusement parks. Unknown to many, however, it also hides numerous ecotourism wonders such as cascading waterfalls, pristine forests, and mighty rivers.
As one of the provinces traversed by the Sierra Madre mountain ranger, it comes with countless natural attractions. Many of these remain unknown.
Let's journey to this northern paradise and unravel some of its fascinating destinations. So where to go in Isabela? Here we go.
Behold Can't-Miss Isabela Tourist Spots
1. Gen. Aguinaldo Shrine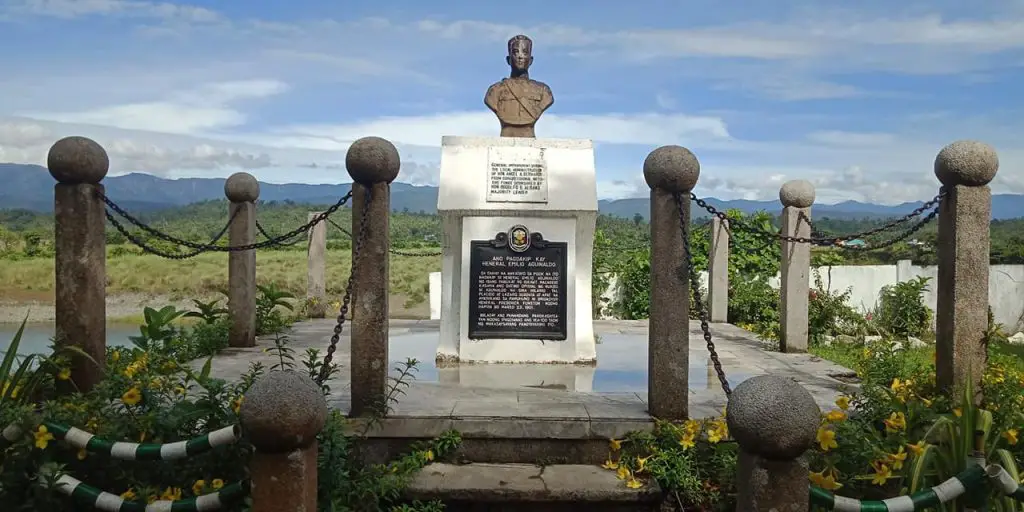 The shrine commemorates the capture of Gen. Emilio Aguinaldo by the invading American forces on March 23, 1901, making it one of the historical tourist spots in Isabela. It is in this province where the general surrendered to the Americans, ending the Filipino-American War
The shrine also offers a breathtaking view of the surrounding landscapes of mountains and verdant rice fields. It's an ideal spot for unwinding and relishing the surrounding sights.
Location/Jump-off: Palanan
2. Bonsai Forest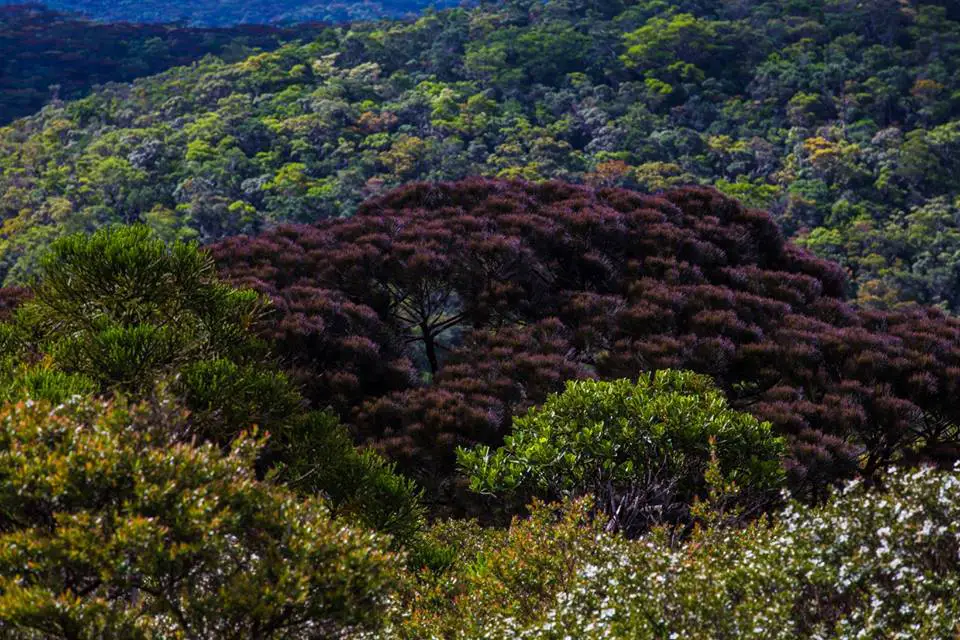 One of the most pristine tourist spots in Isabela, the Bonsai Forest is an enchanting beauty to behold. It covers more than 5000 hectares with plants ranging from one foot to 7 feet. You'll literally feel like a giant as you walk through this bizarre ecosystem.
The forest also hosts a plethora of flora and fauna species. It's best to glimpse of the forest while riding a boat towards its narroways. It is one of the most pristine Isabela tourist attractions.
Hiking to these rich mountains will make one experience that time is standing still. Imagine the amazing encounters you'll have with the diverse ecosystems and just how pristine the place is.
Location/Jump-off: Brgy Dibulo, Dinapigue
3. Camp Samal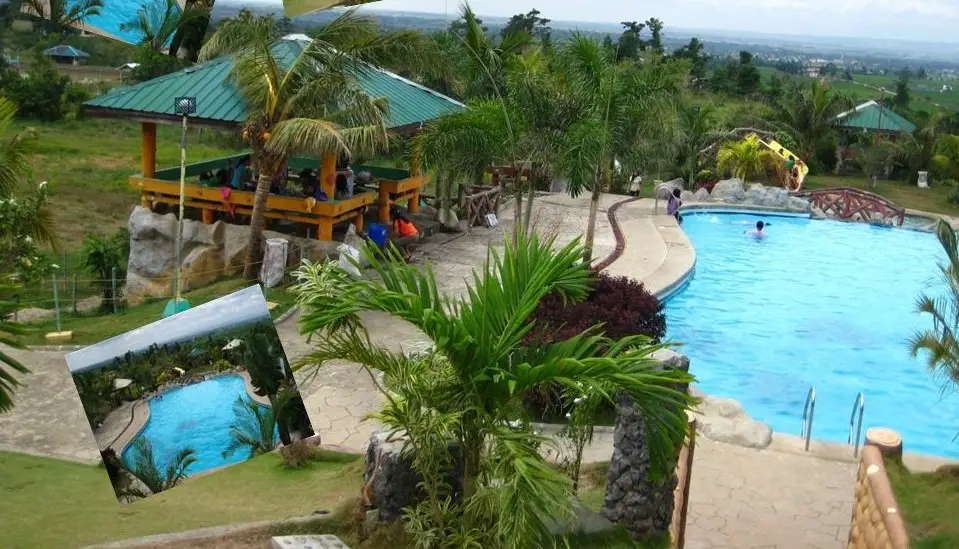 Camp Samal hosted the National Jamboree in 1977. Covering more than 23.50 hectares, it features an elevated mass of rolling hills that are 500 feet above sea level.
From the camp, one can have an overview of the mighty Cagayan River, the Pinacanauan River, the Sierra Madre mountains, and forests including nearby towns and municipalities.
Location/Jump-off: Tumauini
4. San Mariano Crocodile Sanctuary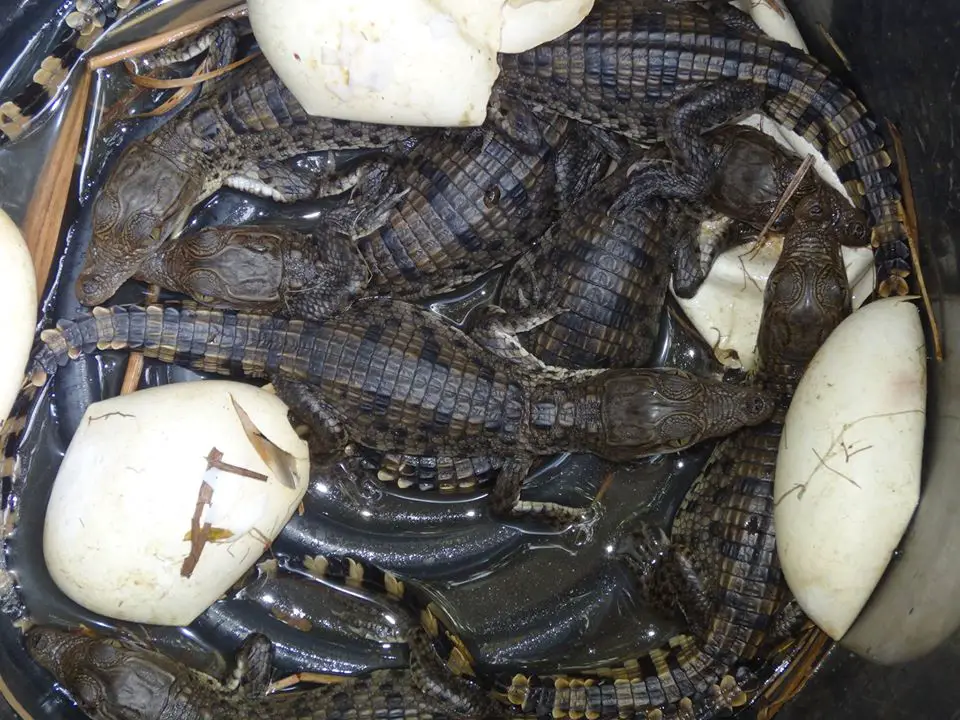 Where to go in Isabela for unique crocodile species? Check out the San Mariano Crocodile Sanctuary.
The river flowing through San Mariano is home to the critically-endangered Philippine Crocodile. To protect the species from extinction, the Mabuwaya foundation and the local authorities created a sanctuary. Visiting it, therefore, contributes to the conservation of these species.
Local authorities share that there are only dozens of Philippine Crocodiles left in the wild. Thanks to this sanctuary and community-based conservation efforts, these gentle creatures are slowly recovering.
Location/Jump-off: San Mariano
5. Dibulo Falls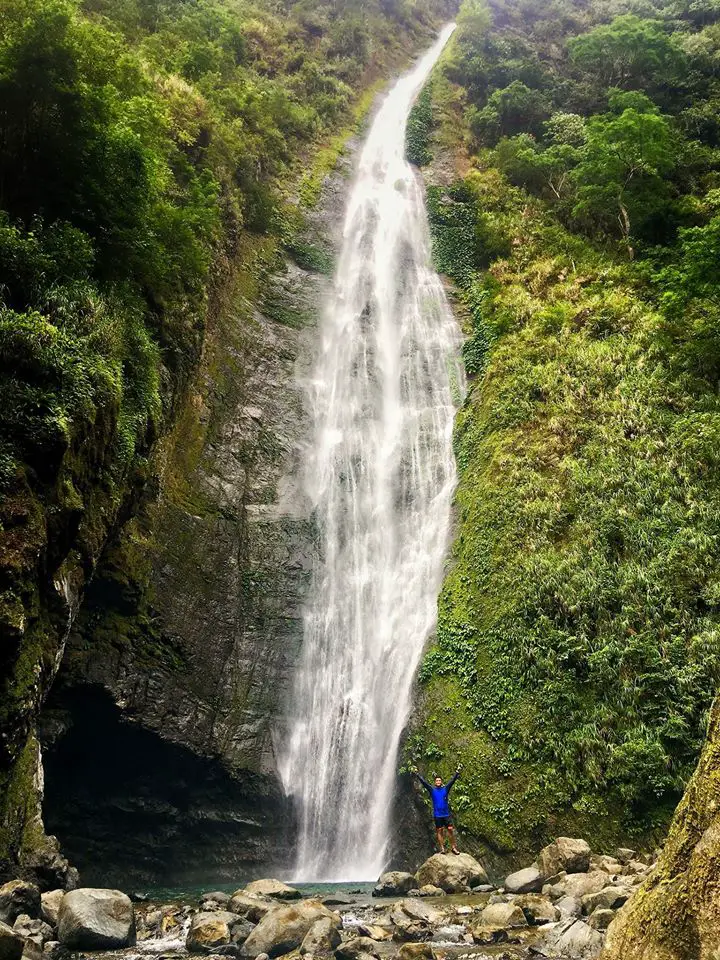 Dibulo falls is one of the remotest tourist spots in Isabela. But for extreme adventurers, hikers, and nature lovers, it is a must-see destination.
The waterfall has three layers and it's last drop measures more than 100 meters. It carved a small pool with crystal-clear and icy-cold waters which come from dense forests upstream.
Try jumping from one of the surrounding rocks and experience a rejuvenating swim. It's best to come here during the summer months to enjoy the beauty of the falls.
Location/Jump-off: Brgy Dibulo, Dinapigue
Trekking Time: 15-20 minutes
6. Dicotcotan Beach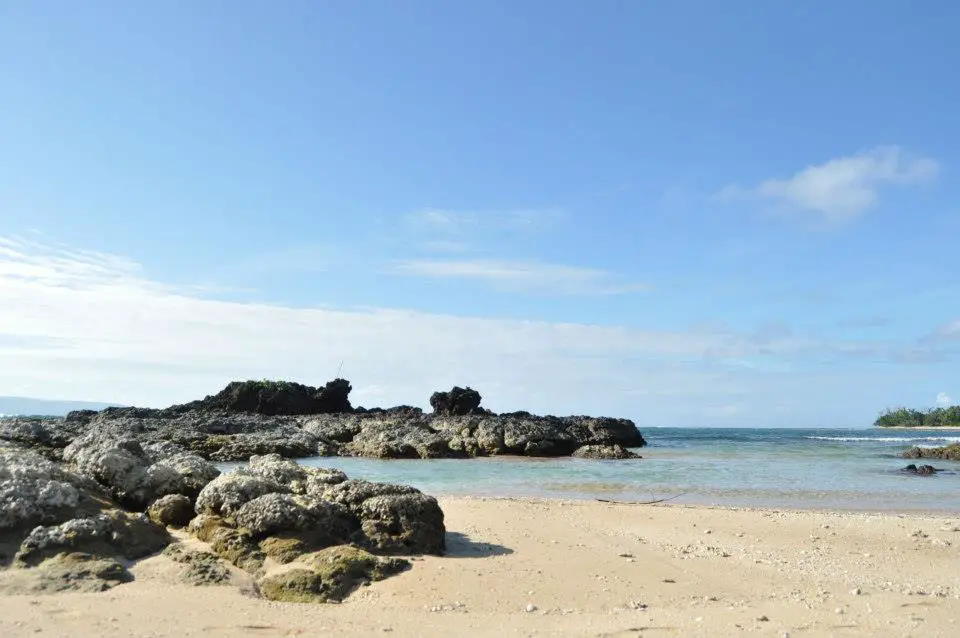 Dicotcotan beach features a three-kilometer long of pristine beach. It is a perfect getaway for those who prefer less touristy destinations.
Adding beauty to the beach are coral reefs, dense forests, and sea grass beds. From time to time, tourists can glimpse of pointed nose dolphins and hump back whales.
Because the beach lies on a remote destination, few tourists and locals come here. Ah, what an ideal getaway from the bustles and hustles of urban living. Enjoy a stroll on the sandy shore.
Swim on the calm waters. Or take Instagrammable shots of the mystical limestone rock formations.
Location/Jump-off: Brgy Culasi, Palanan
7. Fuyot Springs National Park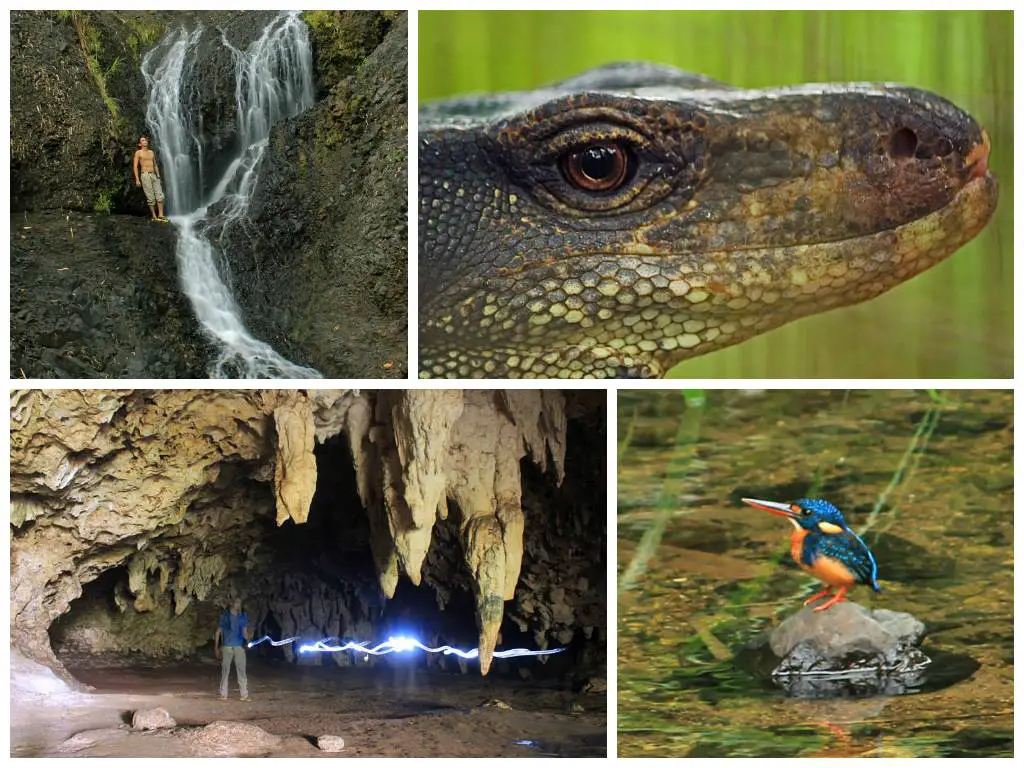 Lying on the foot of the great Sierra Madre wilderness, Fuyot Springs National Park teems with various natural wonders. It is one of the natural-based Ilagan, Isabela tourist spots.
Among the sights to see here are the Sta. Victoria Caves composed of 12 caves with stunning lattices, stalactites, and stalagmites. Then there is the charming Pinzal falls with its elegant cascade and catchbasin.
As you follow the brook upstream, you'll come across beautiful rocks and waterholes fit for an adventurous spirit.
Location/Jump-off: Brgy Santa Victoria, Ilagan
Entrance fee: Php 100
8. Giant Butaka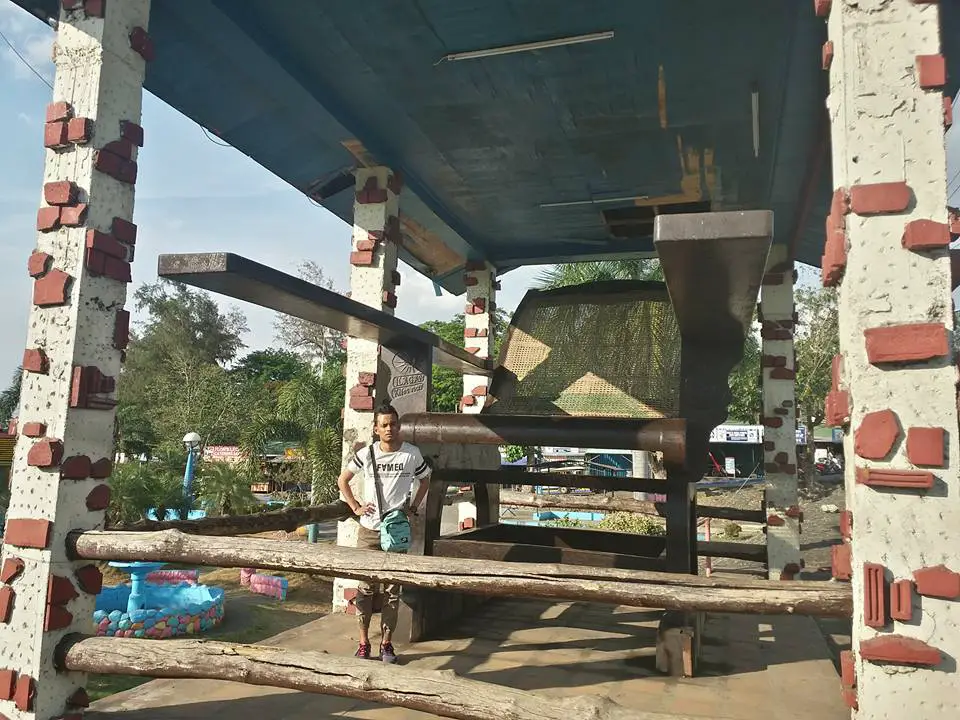 Ilagan City, dubbed as the furniture capital of the province, hosts the world's largest Butaka with a height at 11 feet, 4 inches high; length of 20 feet, 8 inches; width of 9 feet, 7 inches; and weight of a whopping 2,368 kilos.
Its wide arms represent the genuine hospitality of the locals. Today, it's one of the iconic tourist spots in Ilagan, Isabela.
Location/Jump-off: Ilagan City
9. Honeymoon Island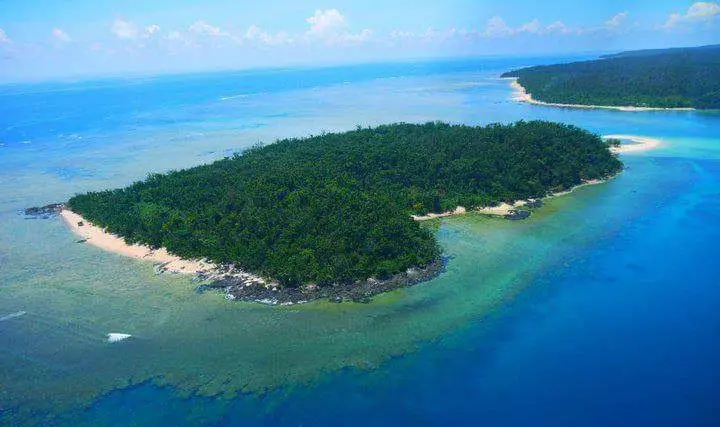 Honeymoon  Island is one of the iconic tourist attractions in Isabela, renowned internationally for its white beaches, coastal forests, and rich marine life.
Located in a secluded part of the Pacific Ocean, the island is a favorite getaway for those wanting to experience a rustic ambiance. The island makes up to a perfect side trip when visiting Cauyan, Isabela tourist spots.
Location/Jump-off: Divilacan
10. Divilacan Mangrove Forest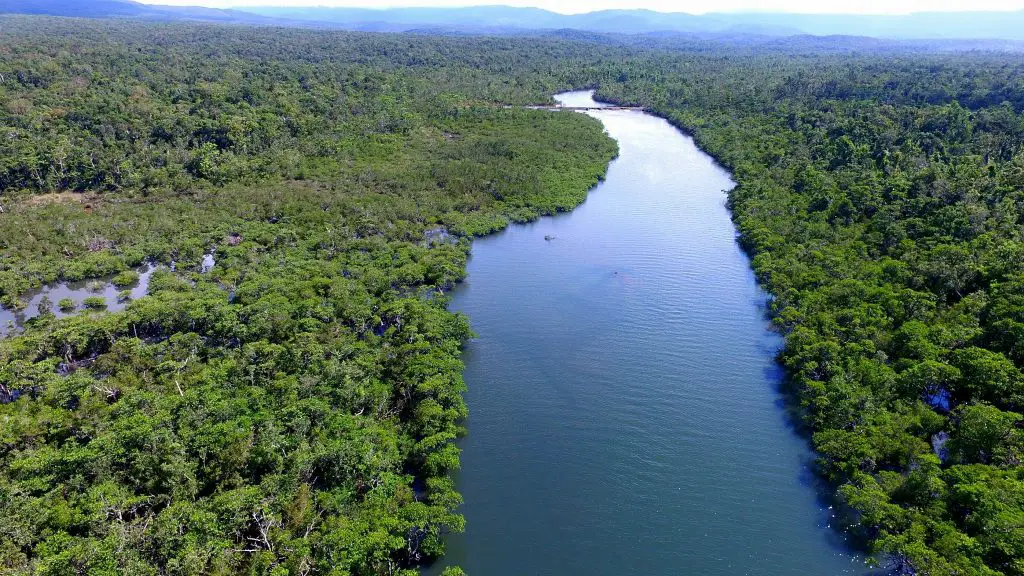 This is one of the important ecological tourist spots in Isabela, owing to the abundance of numerous wildlife species. Imagine navigating the narrow waterways as you glimpse of the floral wonders.
Look down and let the crystal-clear waters blow you away into sheer amazement.
Location/Jump-off: Divilacan
11. Landmark of Heroes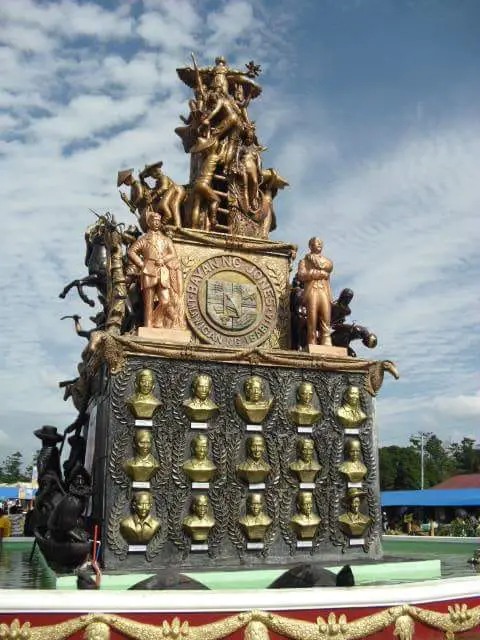 It is one of the recognized historical tourist spots in Isabela. It commemorates Isabela's forefathers who fought against foreign invasions. Revisit the province's rich history when you come here and have a glimpse of the bravery and heroism of the people.
12. Blue Lagoon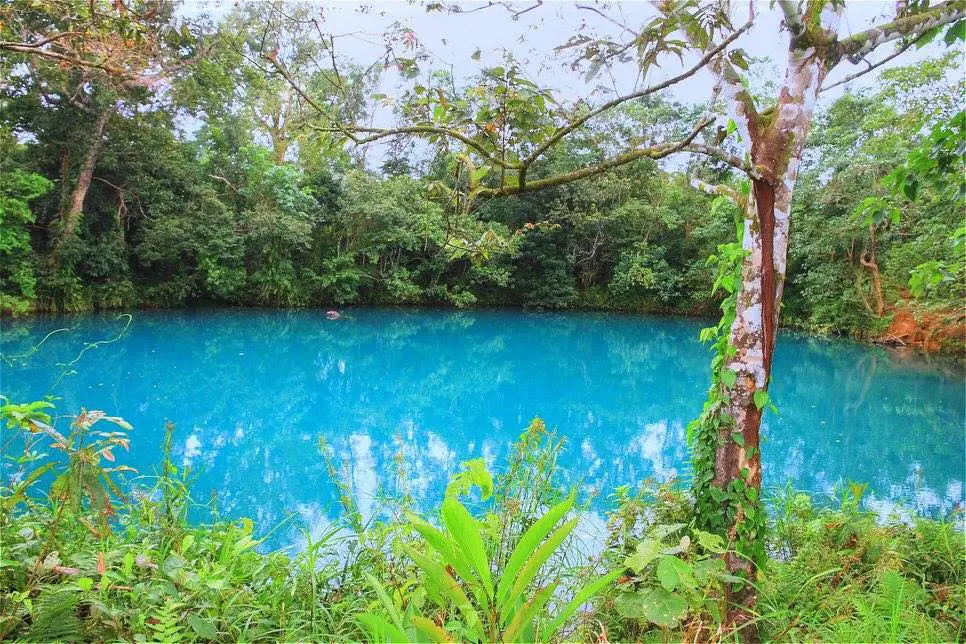 The Blue Lagoon is one of the emerging tourist spots in Isabela. This lake with its inviting waters reflect the blue sky. Boating and swimming are favorite activities here. Jump towards the pool and have a soul-relieving experience.
Location/Jump-off: Brgy Villa Robles, Palanan
13. Magat Dam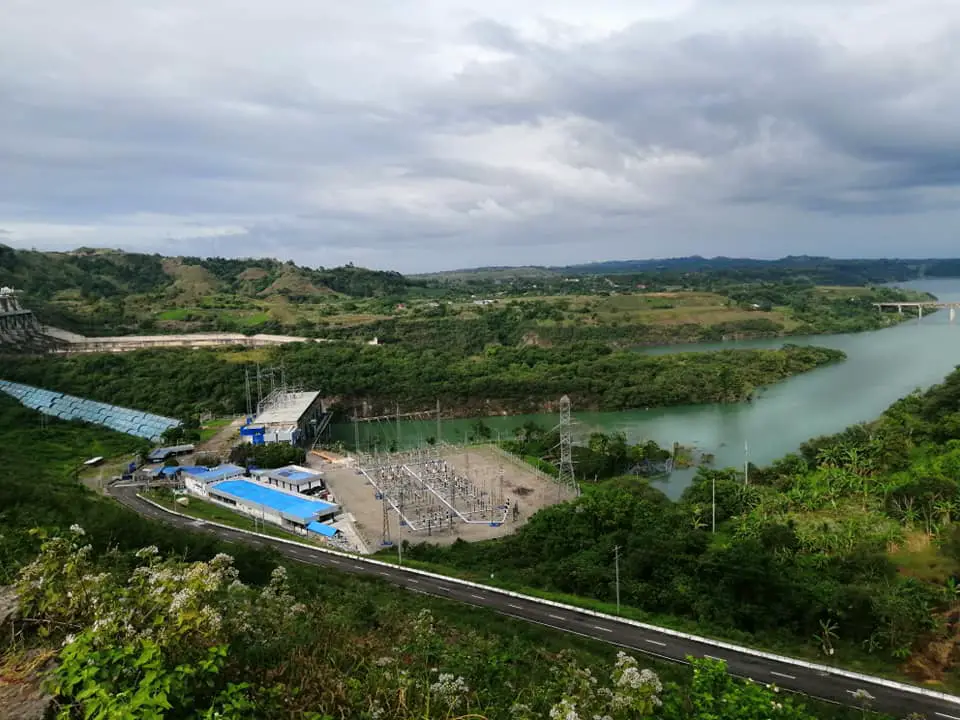 Magat Dam is one of the recognized man-made tourist spots in Isabela and is considered one of the largest dams in Asia. Magat River which emanates from the Cordilleran mountain ranges feeds the dam. Tourists who want to enjoy the Magat Dam's scenery can stay at Camp Vizcarra.
Location/Jump-off: Ramon town
14. Mororan River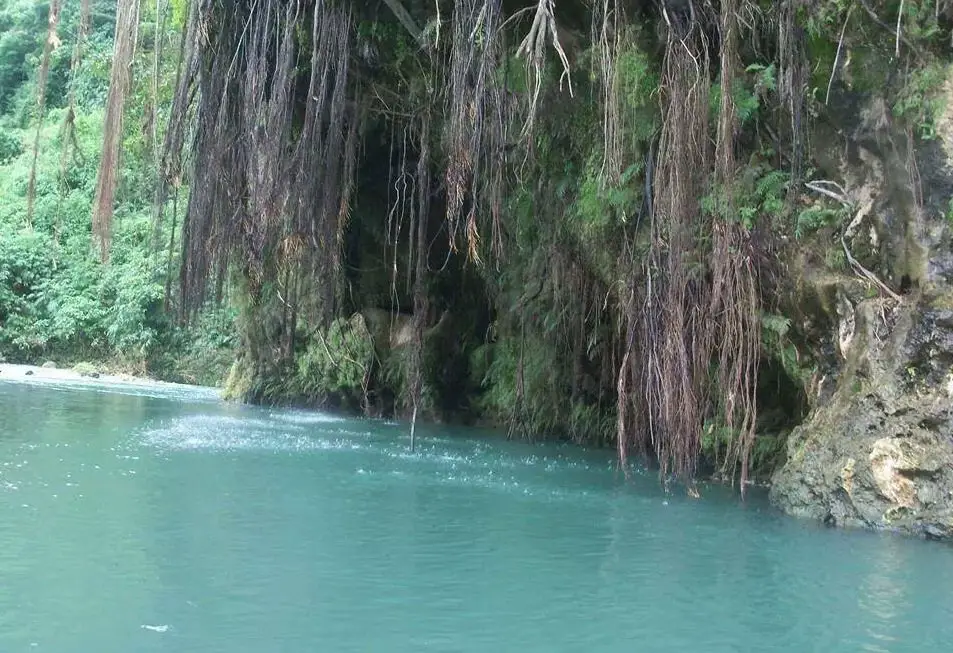 Aside from its crystal-clear waters, the Mororan River features numerous mini-waterfalls along its entire length. Huge boulders add to the scenic view of the river. Locals and travellers alike love coming here to enjoy pure water from the distant forests.
Location/Jump-off: Tumauini
15. Palanan Rainforest
Palanan Rainforest is the Philippine's largest remaining lowland forest. Today, however, massive logging and commercial farming is shrinking its size and endangering countless species such as the Philippine Eagle.
Ecotourism, if properly developed, could help promote its conservation while boosting local development.
Trekking to the park will lead hikers into the richness of the Philippine forests. Expect to see giant trees, different orchids and wild flowers, and various fauna.
The richness of the forest feeds numerous rivers and brooks, home to endemic fish species. These rivers have deep pockets of pools with enchanting waters that make up for a good swim.
Location/Jump-off: Palanan
16. Sinavulluan Caves
Sinavulluan Caves feature spectacular stalactite and stalagmite rock formations including enchanting lattices. It is a perfect getaway for avid spelunkers and explorers. It is one of the protected tourist spots in Isabela.
Location/Jump-off: Brgy Antagan, Tumauini
17. Our Lady of Atocha Church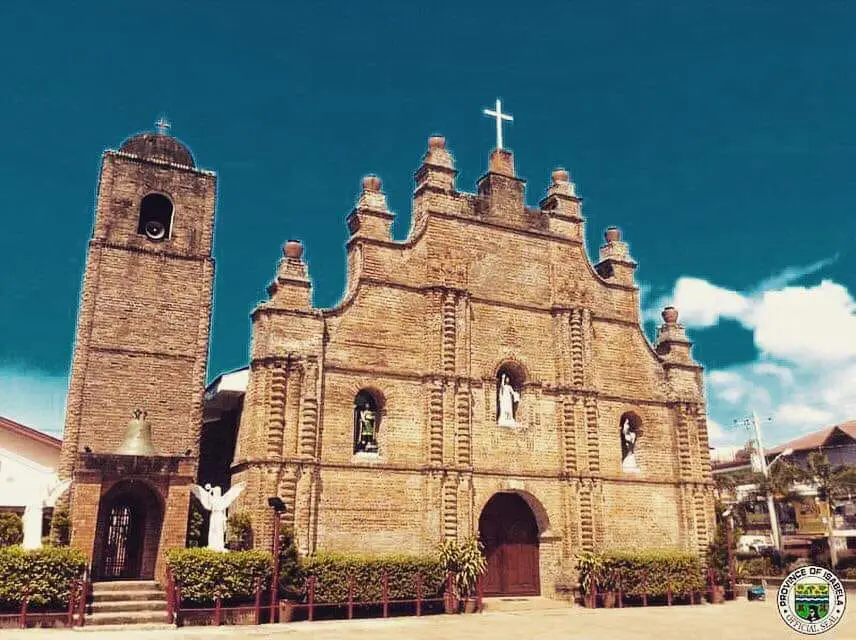 The Our Lady of Atocha Church dates back to the Spanish times and is one of the best known historical tourist spots in Isabela. It boasts of a Castilian architecture. During the Holy Week, thousands of local and foreign pilgrims troop here.
Location/Jump-off: Alicia
18. Saint Mathias Church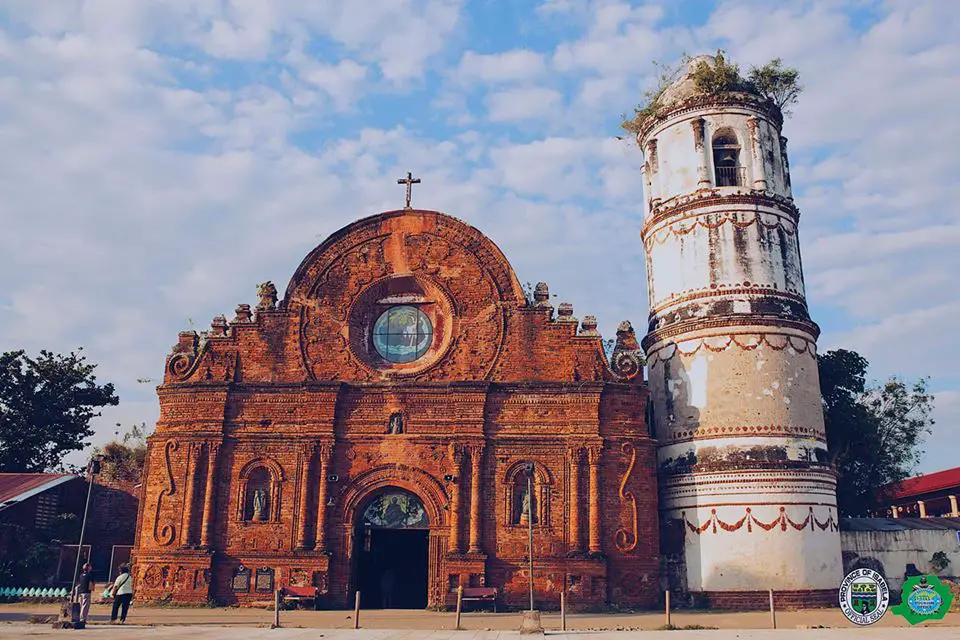 This is one of the many churches found in Isabela with walls made entirely of bricks. It has a four-layered facade which gives the church an imposing view. 
Once you're inside the church, you'll feel like you are travelling back to the Spanish regime. One could just wonder how the local's ancestors were able to build such majestic masterpiece.
Location/Jump-off: Tumauini
19. Shrine of Our Lady of La Salette
The chapel sits on the highest point in Santiago City. It is also a major pilgrimage site during the Holy Week, attracting thousands of devout Catholics. It is one of the best Santiago, Isabela tourist spots.
Location/Jump-off: Santiago City
20. San Pablo Church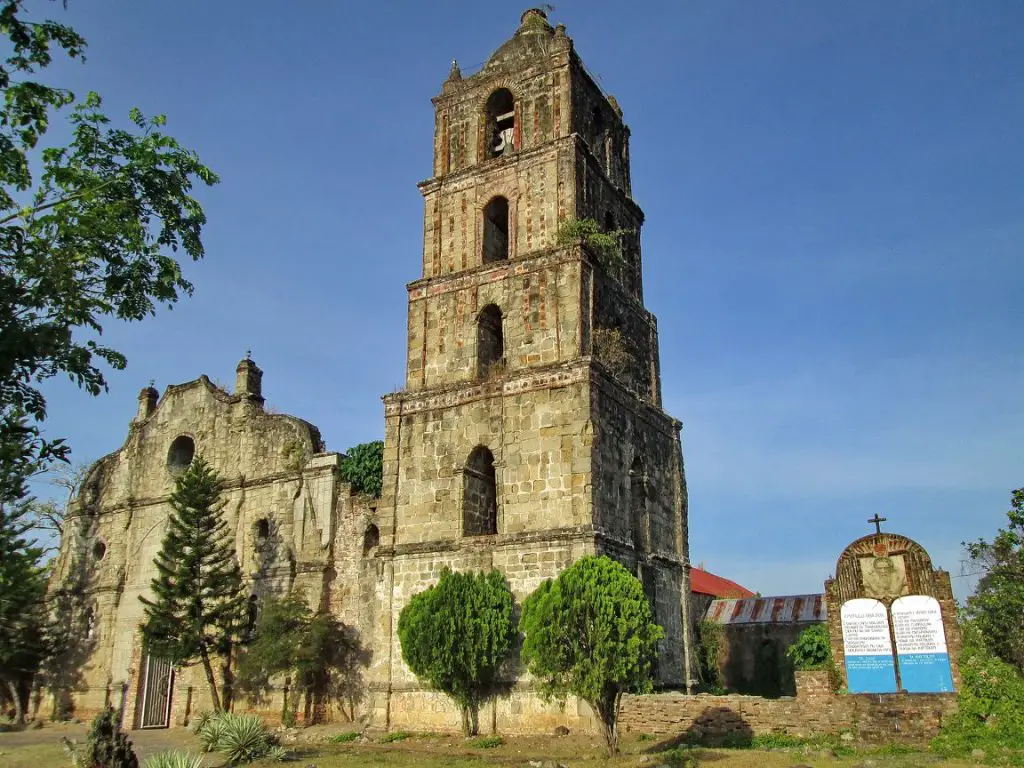 It is considered the oldest church in Isabela. Built in 1624, the church features a six-layered bell tower which is the highest in Cagayan Valley. It is also one of the premium historical tourist spots in Isabela.
Made almost entirely out of bricks, the church continues to attract devotees from all over the province.
Location/Jump-off: San Pablo
For Your Information
If you need more information to help in setting up your itinerary to the tourist spots in Isabela, do contact the following:
Email: isabelatourismoffice@gmail.com
Website: http://provinceofisabela.ph/
Related Articles