Here is a comprehensive DIY travel guide to Aran Cave, one of the tourist spots in Tuba.
If you are visiting Baguio City or Benguet and would like to experience and see something new, why not try Aran Cave? It is just an hour of ride away from the city proper. Definitely, conquering this cave would leave you lasting memories of the mountains.
Fortunately, I and my siblings had the chance to visit this cave. I have been visiting different caves already including Sumaguing of Sagada but this one is bizarrely-beautiful. It is one of the best spelunking experiences I've had so far.
Without further ado, let us bring you to Aran Cave, one of the best tourist spots in Benguet.
Quick Facts:
Aran Cave Location: Camp 3, Tuba, Benguet
Travel Time: 45 minutes to 1 hour
Trekking Time: 10-15 minutes
Entrance Fee: Php 325 per person
How to get to Aran Cave, Tuba
If you are coming from Baguio city, here is how you get to Camp 3, Tuba.
First, you may ride a jeepney bound to Camp 3. This is stationed in front of Shopper's Lane near Center Mall. Second, take a van in front of the gasoline station near the Social Security System (SSS).
Third, you may ride a bus traversing Kennon Road. Tell the driver to drop you on the local road leading near the entrance of the cave. There is a green sign along the way, indicating the alighting portion. Fare for these ranges from 35 to 60 pesos.
Upon arriving at the registration booth, tourists/visitors need to pay 200 pesos per person. This covers environmental fees, tour guide fees, and the headlight to be provided. If you are a solo spelunker, you will need to pay 500 pesos.
 If you don't have extra-rubber shoes to use, you can rent crocs-type footwear which is available there. By the way, there is a nearby store where you can buy common snacks and drinks and order budget meals. There is also a swimming pool where you can relax after spelunking.
After all the preliminary procedures and orientation, we then started our way to Aran Cave. From the registration booth, it took us 15 minutes to reach the cave's mouth.
Along the way, you will be passing by the Bued River, a hanging bridge, and some semi-forest vegetation thriving with orchids, moss, and vines. Oh, what a rustic way to kick-off our trek.
Into the depths of Aran Cave, Tuba
To get into Aran cave, we had to squeeze ourselves in narrow openings and rappel down slippery and muddy rock walls. Fortunately, ropes were set up as clinging platforms.
We had to be extra careful since any reckless move may mean cuts or painful scratches since, on some parts, the rocks are sharp-edged and rugged.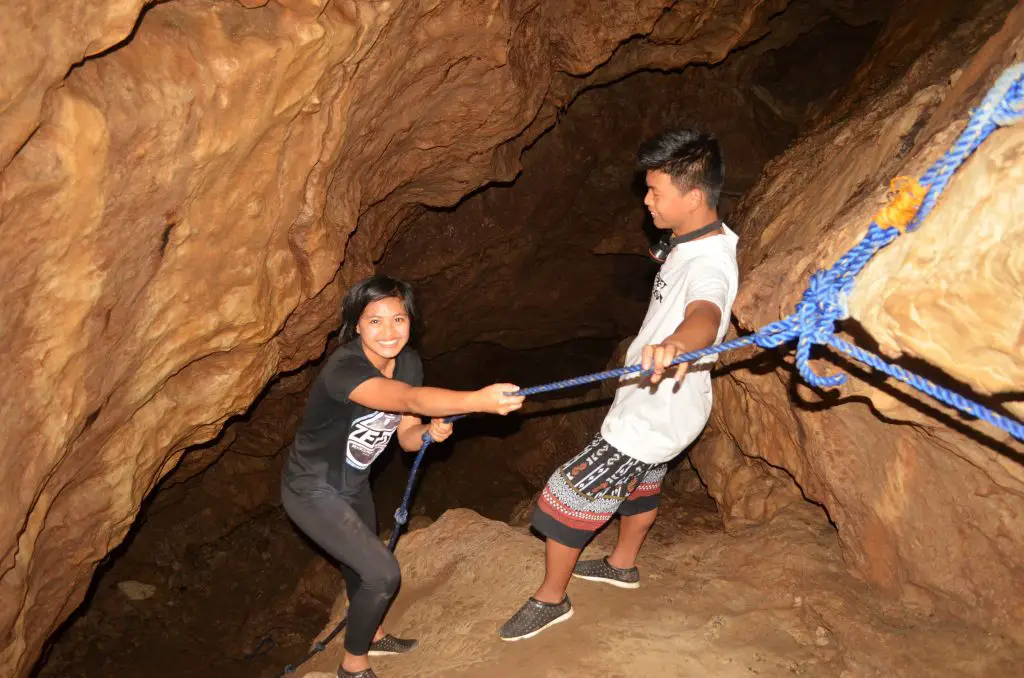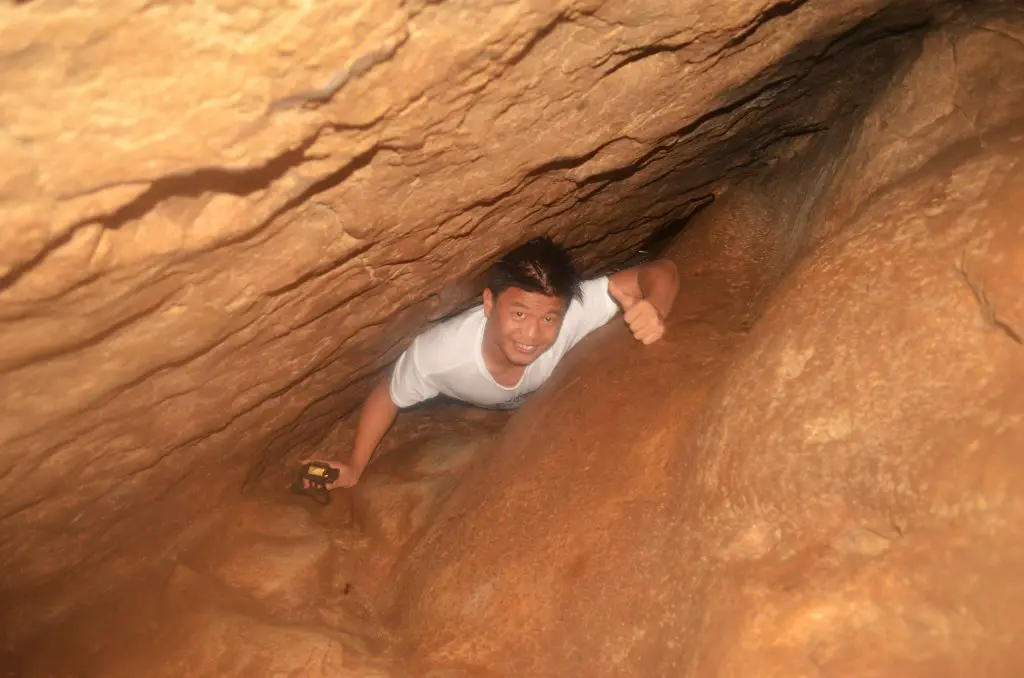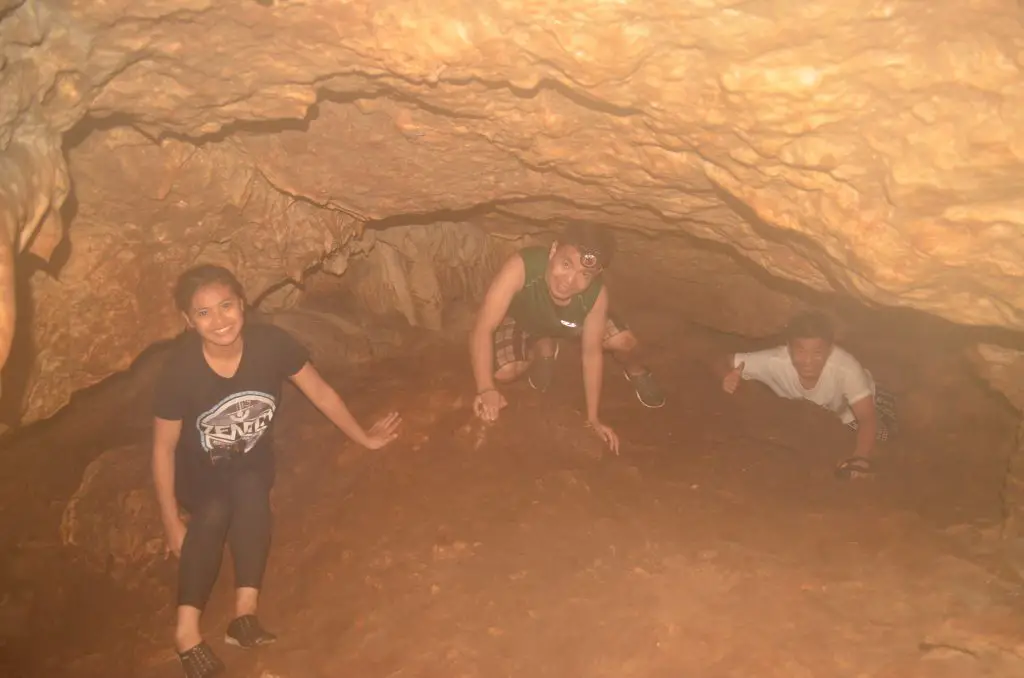 Our guide then led us to a brook which we followed. I assume it is this brook which helped carve out the cave and create stunning formations. Guess what? This brook has crystal-clear waters.
Eels also inhabit some deep ponds of this brook. Oh, did I forget to tell you? It is also icy-cold! We know this because, on several occasions, we had to wade across pools, some of which are chest-level deep.
Even though it's cold, we can't help but swim and relish its invigorating effect.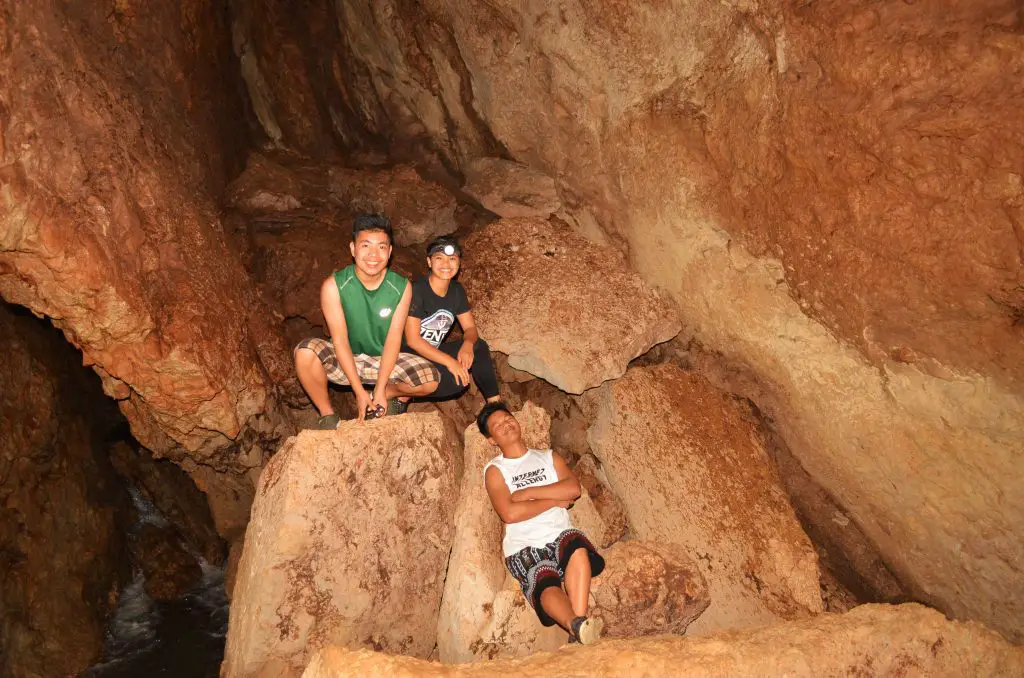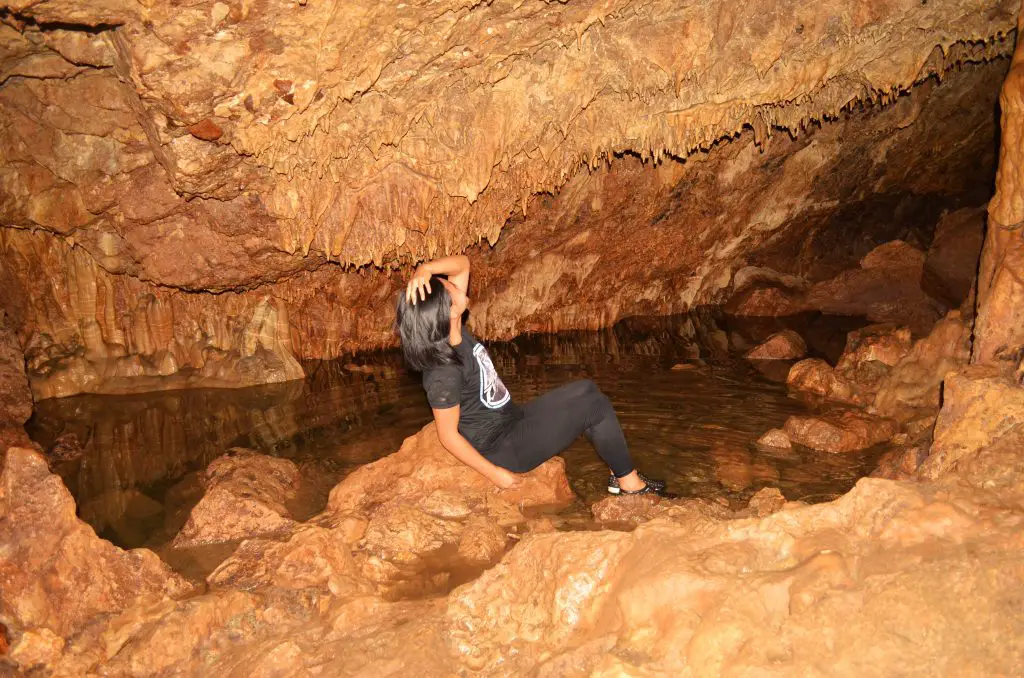 What made this spelunking in Aran Cave memorable on my part are the three waterfalls found. The highest of these falls measures 15 feet high. Climbing the two of them was one of the best parts of the experience. We definitely had to conquer our own fears to make it to the top.
Along the way, you will also pass by different stalactite and stalagmite formations. You can imagine the shapes of a cathedral dome, spires, horns, etc. Oh, to capture these amazing formations, we had to shoot photos every moment we can.
According to our guide, the part of the cave we trekked on is one kilometer long. It took us around three hours to complete so.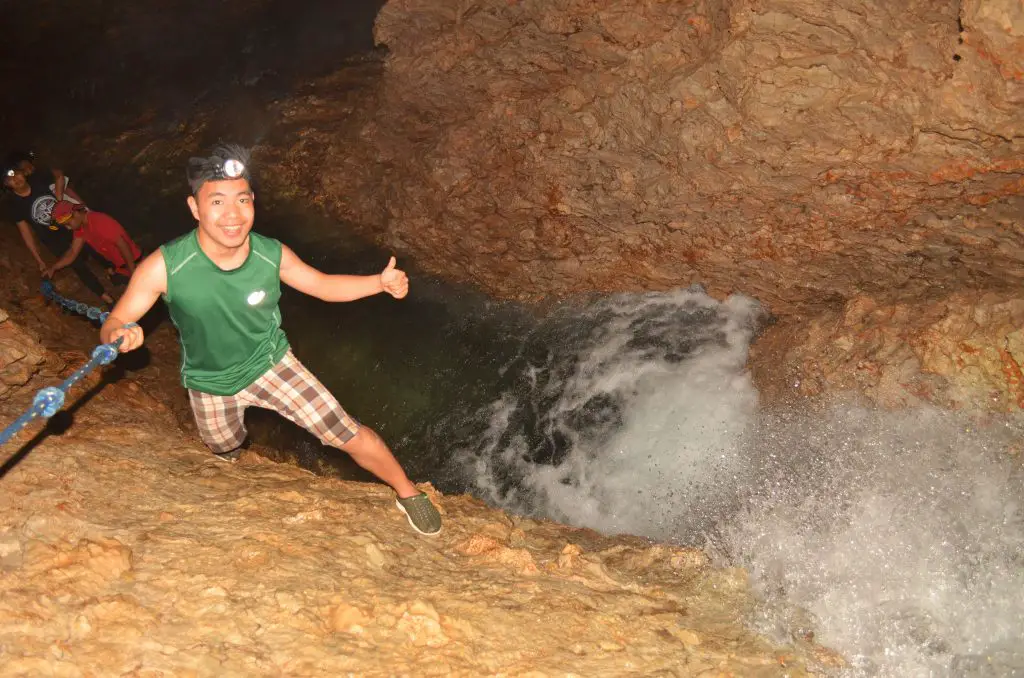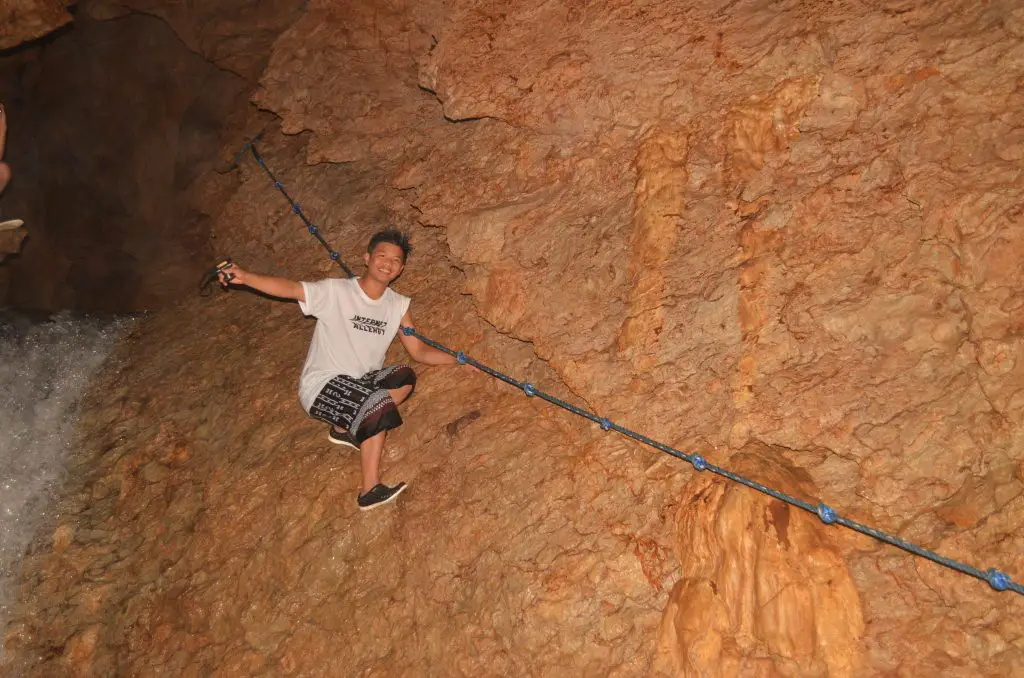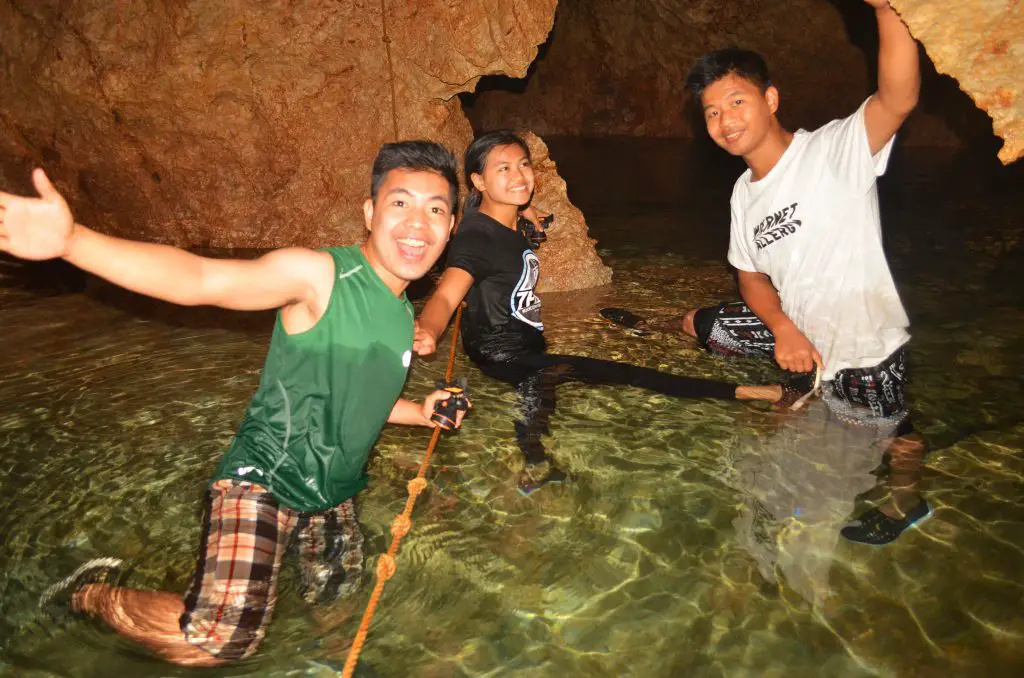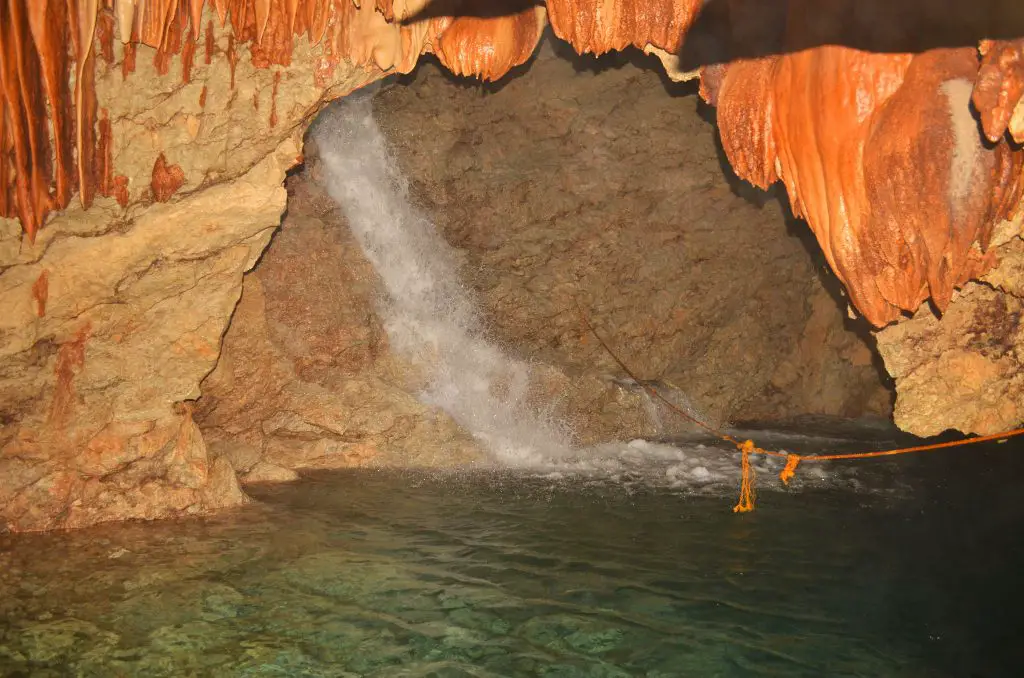 Why Aran Cave?
Apart from the wonderful sights inside, the story of the cave is another fascinating takeaway. According to our guide, it is named after a giant named Aran who lived on the cave.
Aran is said to be responsible for the disappearance of thousands of construction workers during the 1900s. He allegedly feasted on them. Interesting story, right? Better hear the complete version of the story from the local guides once you visit the cave.
When we were standing at the hanging bridge, our guide pointed to us a rocky part of a mountain. He said that this is the exposed head of Aran. Well, it seemed like so.
Some Important Reminders:
Bring with you extra clothing and shoes. As I mentioned earlier, expect to get wet and muddy.
For convenience, you should arrive at the cave early since it can only accommodate a few groups at a time. During peak hours, high chance is that you would need to wait for hours before your turn.
Make sure you are physically-conditioned when visiting the cave.
Bring your camera/cellphones at your own risk. Fortunately, our guide was an expert in handling our DSLR camera and he has good photography skills. To protect your gadgets, you can use zip-locks.
Always follow the instructions of the guide, both for your safety and convenience.
Don't create markings on the rock walls of Aran Cave or take out stalagmite bits.
Don't litter. As much as possible, take back you garbage.
There are bathing rooms near the registration booth.
Don't forget to enjoy.
Extra Sights to See in Tuba
Apart from the main Aran cave, there are two other caves to be explored. One of these is home to countless bats. However, our guide mentioned that these are still being assessed by the local officials. All in all, these caves cover more than 157 hectares. 
There is also a waterfall but that takes around an hour to reach. You would need to pay additional fees to catch a glimpse of it. This falls is said to measure around 10 meters high and has a naturally-built pool. It is also deep and has crystal-clear waters. I can't wait to see this when I come back to Tuba.
Additional Pictures: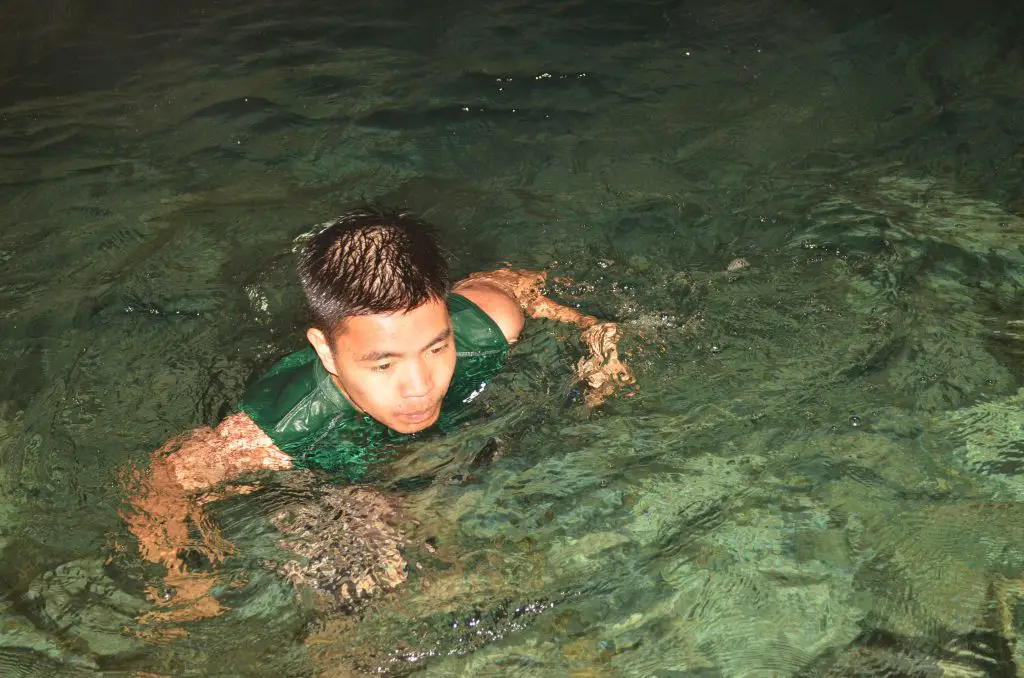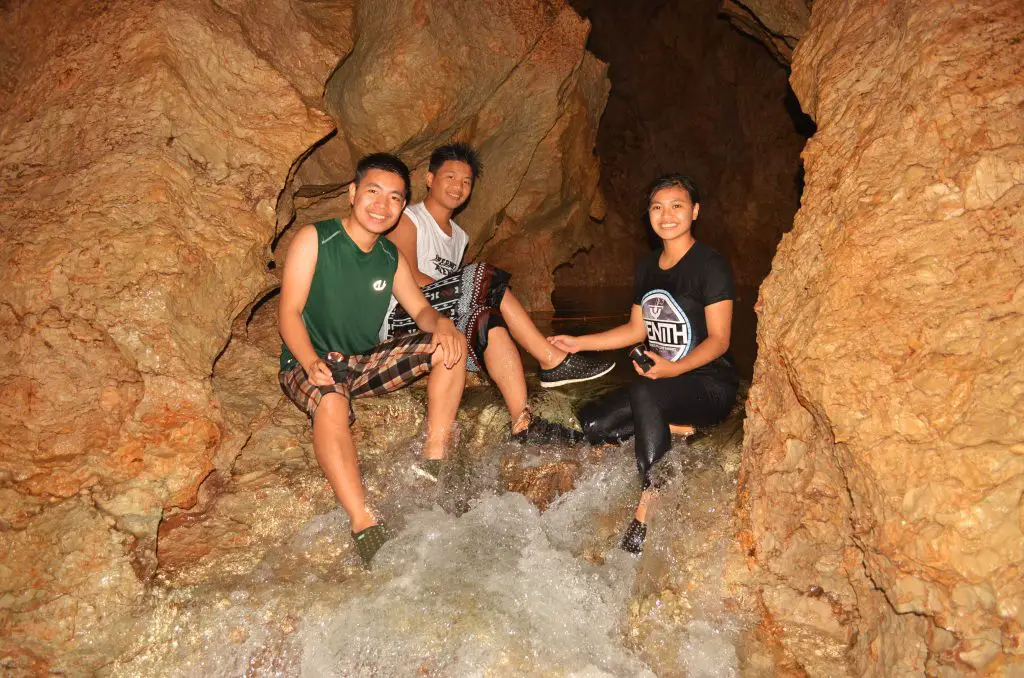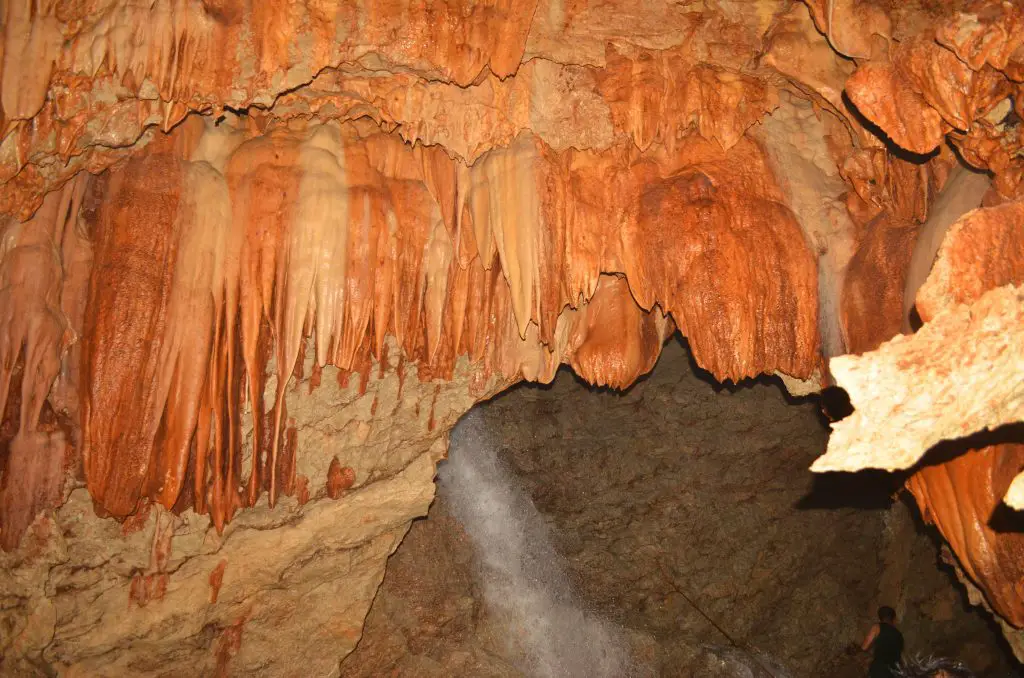 For your Information:
If you need further information to help in setting up your itinerary to Aran Cave in Tuba, contact the following:
Mobile Number: 0948 828 1680
You can also post your inquiries in the comment section below. Give us two-three days to get back on you:)
Related Articles