Here is your ultimate DIY guide to Longog Cave in Kapangan, Benguet.
Kapangan is best known for its majestic Badi falls, now a growing ecotourism destination in Benguet. However, did you know that Kapangan also boasts of caves and other natural spectacles?
Among which is the Longog Cave, one that is worthy of further exploration and admiration. It is also one of the premium tourist spots of Kapangan.
I only had the chance to visit the cave upon a friend's invitation. You can bet. Sheer excitement enveloped me since it was my second time to do spelunking, the first one was in Sumaguing cave of Sagada.
And I never regretted such a spur-of-a-moment decision of spelunking this remote wonder.
Trailing to Longog Cave
Longog cave is part of barangay Balakbak, just along the foot of the locally-famed Mt. Dakiwagan.
From the Lasilas Junction located along the Gov. Bado Dangwa road, one needs to hike for 10 to 20 minutes to reach the entrance of the cave. Before the cave entrance, however, there is a booth where tourists must register. Entrance fee per head is Php 70 pesos.
Before the cave's mouth, one also needs to walk along a narrow hanging bridge. During the rainy season, a waterfall forms below and another cascades out of one of the cave's holes. Accordingly, there are several openings to the cave, however, only the aforementioned is allowed for tourists' entry.
By the way, you need a guide when exploring Longog cave. The possibility of getting lost or trapped is evident.
When we went there, my friend invited an experienced church mate to guide us.
Behold Longog Cave's Surprises
Longog cave is a self-contained paradise of beautiful stalactite and stalagmite rock formations. There are terraced pools with glimmering crystals when flashed with lights. Different animal figurines can also be imagined among the rock formations.
Trailing Longog cave is not for the faint-hearted. There are openings which are too narrow that one literally needs to crawl with their belly on the muddy or sandy ground. Oh, these are instances where you get to test your limits. But if you are an intrepid adventure seeker, these are fun-filled experiences.
To get deeper inside Longog cave, one also needs to clamber over rock walls. Fortunately, these are not as smooth/slippery and there are crevices and rock openings to hold and step unto.
These challenges may seem to exhaust you pretty well. But the rewards awaiting will definitely reinvigorate you. You might be even thrilled to check out more openings and gaze on more surprises.
Accordingly, Longog Cave measures 14 kilometres long. However, only a limited portion is allowed for tourism activities. There is still the need for further validation of the deeper parts of the cave. Who knows what surprises can be unravelled?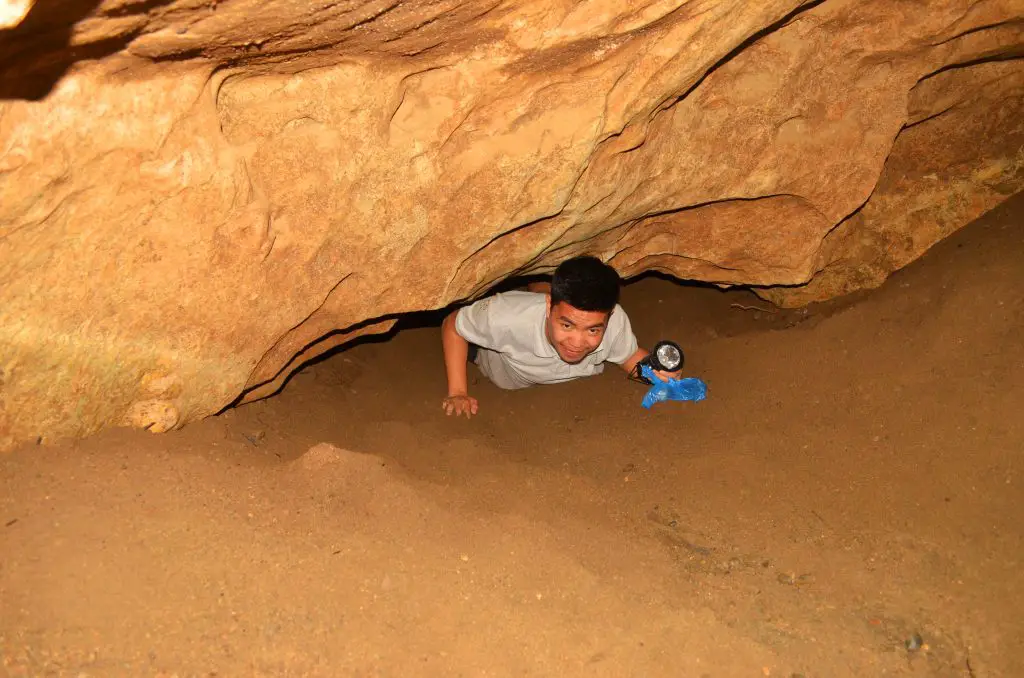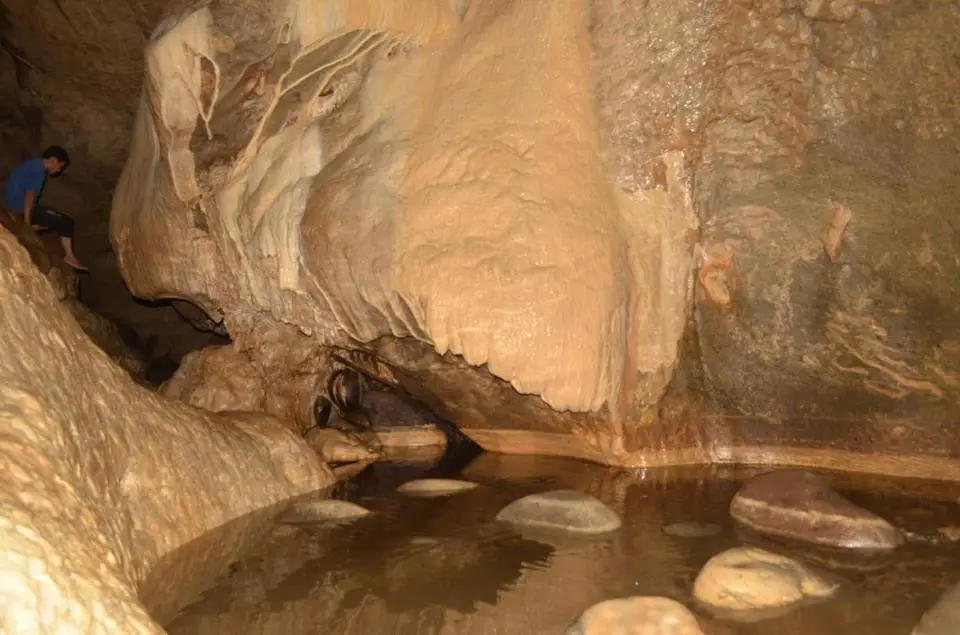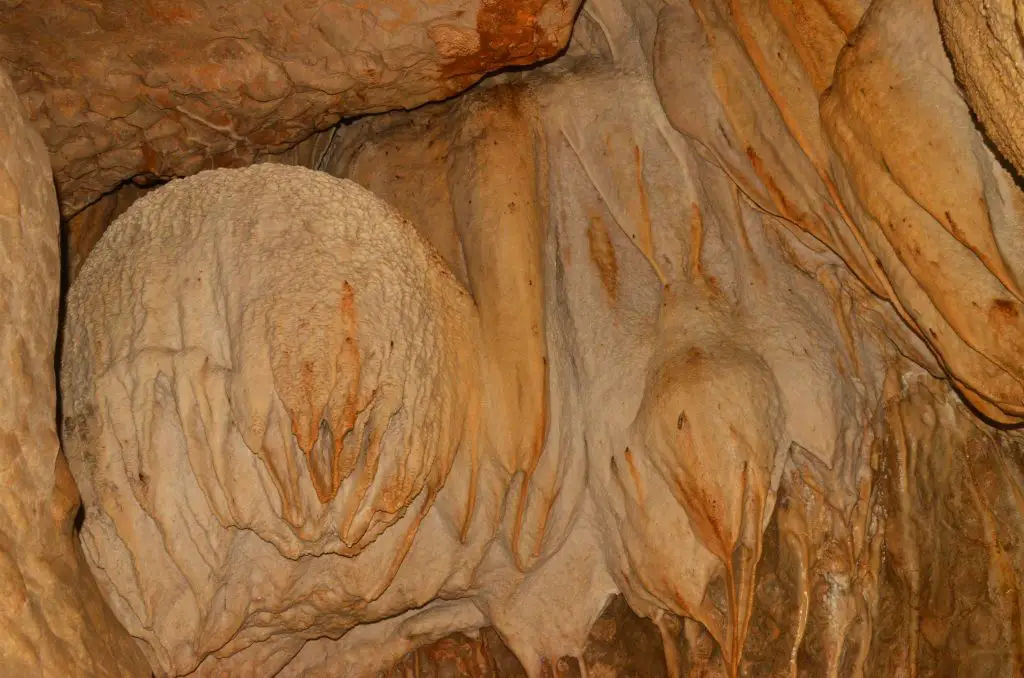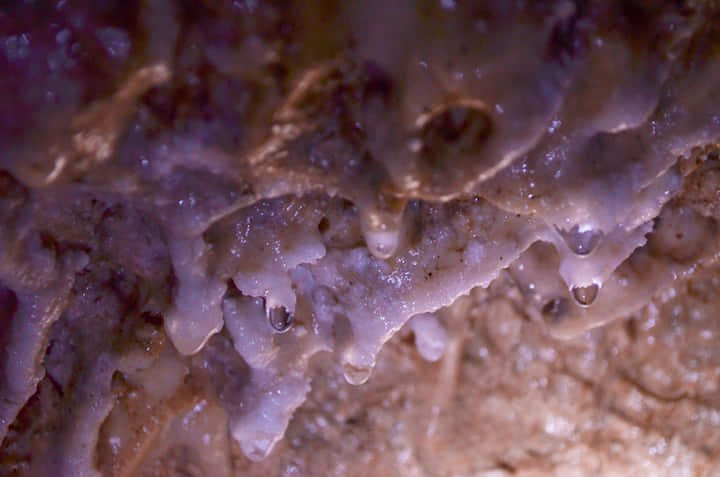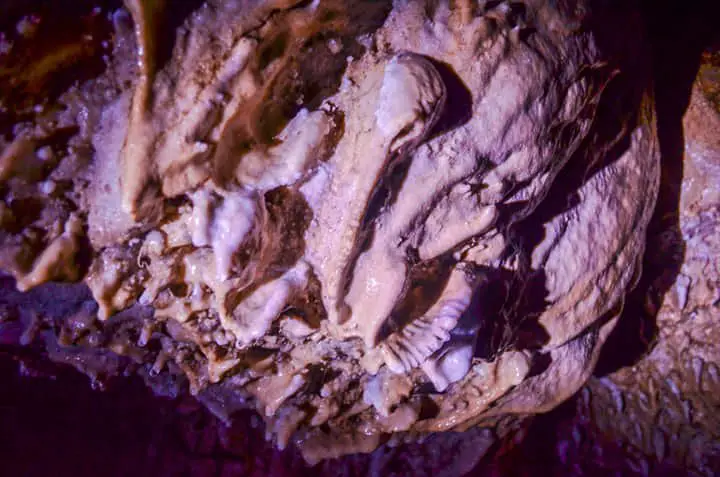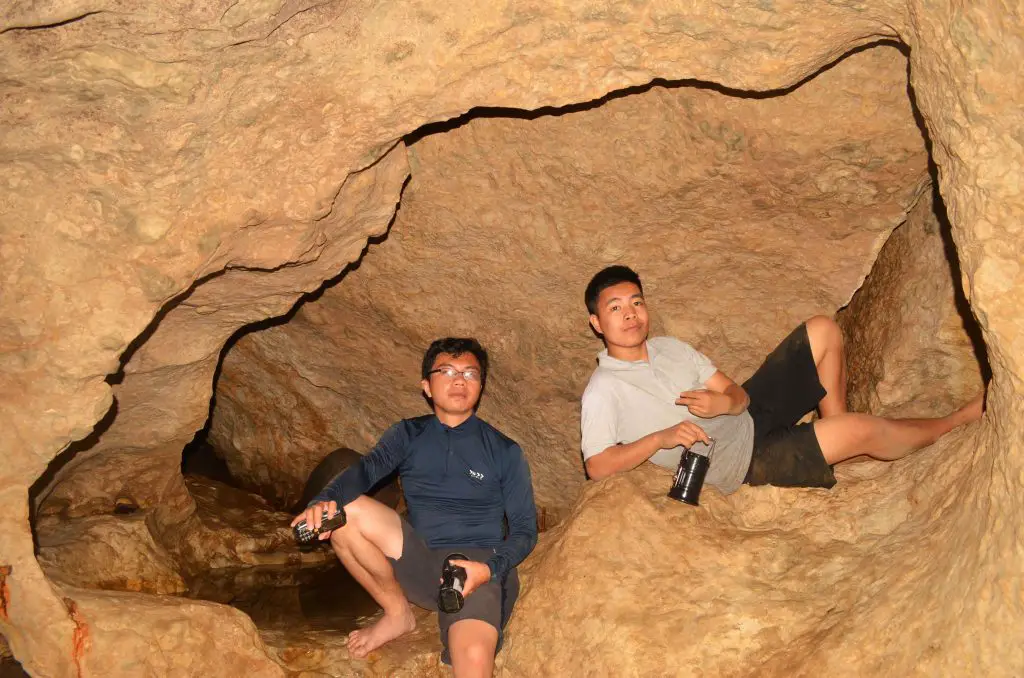 How to Get to Longog Cave
There are regular bus trips passing along Balakbak and which are mostly bound to Kibungan. You can hop on these. Just tell the driver to drop you off along the trail leading to Longog Cave. There is signage there.
These buses are stationed at Camp Dangwa (back of centre mall) in Baguio City. From what I currently know, they have at least two trips in the morning and at least two trips in the afternoon.
Sustaining Longog Cave
Along the entrance of Longog Cave, I noticed man-made markings on the rock formations. There were also a few plastic litters, some of which I discovered inside. Caves, just like any other natural ecosystems, are fragile and sensitive to irresponsible actions.
From what I've heard, there are existing guidelines for the cave. I just hope that these are being strictly implemented. Tour guides should also be capacitated to be vigilant of acts that may damage the cave.
Longog cave is a pride of Kapangan. And thus, so much that it is being appreciated, it should also be well taken care of.
Some Important Reminders:
Don't ever litter along the trail and inside Longog cave. Dispose of your garbage properly.
Don't create markings or inscriptions on the rock walls or formations.
Always have a guide when entering the cave. Pay the necessary fees. This is your way of giving back to the community.
Only explore where the tour guide is taking you. Don't deviate from the route.
Enjoy every moment while inside the cave. There's just so much to appreciate and learn. Nature can have a long array of surprises for you. Just be vigilant of them.
Never steal bits of stalactites and stalagmites. Remember, these takes hundreds of years to form.
What Else to See in Kapangan?
As I've hinted earlier, Kapangan, Benguet is a promising ecotourism destination. From what I've learned, the local government units (LGUs) is supportive to such endeavor.
Aside from Longog Cave, here are some of the places you may explore when visiting Kapangan.
Mt Dakiwagan. This scenic mountain provides a dramatic background of barangay Balkbak. When viewed from a certain distance, different formations can be seen. Hiking to the top may take more or less three hours. The zenith offers a panoramic view of the surrounding mountains and plains.
Amburayan River. This river plays an important cultural and historical role among the people of Kapangan and the neighboring municipalities. It has crystal-clear waters, making it fit for swimming. Different factors, however, threaten the said river. Thus, conservation measures need to be intensified.
Badi Falls. One of the fastest-growing ecotourism attraction of Kapangan. It has been gaining a buzz on social media lately. It is a series of waterfalls with different features and designs to offer. Badi falls entails hours of hike to reach.
Pey-og Falls 
This majestic falls measures more or less 100 meters in height. Its natural pool at its base offers swimming and picnic activities. It is 48 kilometre from the City of Baguio for a travel time of 3 hours and 30 minutes. The distance from the Barangay station to the site is 5 kilometres that take one and a half hour hike.
For your Information:
For more information about Longog cave and tourism in Kapangan, kindly contact Ms. Verlyn Mae B. Bastian, Municipal Tourism Action Officer, through the no: 09985776058.
If you need further information that may help in setting up your itinerary, simply ask them in the comment section below. You can also message us on our facebook page namely, Daniel's Eco-Travels. I will be more than glad and willing to answer them whenever I can:)
Related Articles