If you are looking for a rustic adventure, Kapangan in Benguet should make up to your bucket list. It is not so much of a tourism hit compared to Baguio City or Sagada in Mountain Province. Unknown to many, however, it hosts premium ecotourism destinations. One of which is the increasingly-popular Badi Falls.
Badi falls is named after the Kankanaey word, "Bad-Badi." These refer to bluish-brown insects which look like earthworms. They measure around 3 to 6 inches long with a diameter of around 6-7 mm. They are usually found attached on river stones and beneath the cascades of the brook leading to Badi falls. Yes, these are edible insects. I've tried eating these during my childhood days.
READ: Bayokbok Falls in Tuel, Tublay (Your Complete Travel Guide)
How to Get to Badi Falls?
Barangay Sagubo of Kapangan is the jump-off point to Badi Falls. To get to Sagubo, I have written the following guide.
Important reminder: Before proceeding to any tourist destination in Kapangan, always consult and coordinate with the Municipal Tourism Office. It is located at sitio Lomon of barangay Paykek. Contact details are listed below.
Baguio City to Kapangan. From Baguio City, ride jeeps bound to central Kapangan/Poblacion. These are stationed at Dangwa Station (back of Center Mall). I'll give you more detailed information about this soon.
From the same station, you can also ride Dangwa and Dakiwagan Liner buses bound to Kibungan as these traverse central Kapangan. Time of departures are 5:30 am-6:00 am, 10:00 am, 11:00-12:30pm, 2:00 pm, 3:30pm, and 5:00 pm.  Don't forget to tell the driver to drop you at Central Kapangan.
Poblacion to Sagubo. From Lomon, ride a jeep to Sagubo. Inquire from the Tourism Office regarding trips to Sagubo. Upon reaching Sagupo, proceed to the barangay hall for registration and orientation. You will be provided a guide to take you to Badi Falls.
Trailing to Badi Falls from Sagubo
After registering and undergoing orientations and preparations, you can now proceed to Badi falls. This is the challenging part and don't expect a walk in the park.
From the barangay, you will initially trail on vegetable gardens and later, forested trails. There are steep and muddy parts along the trail although much of it have already been paved. Good thing, there are also makeshift railings all along. Still, wear your most comfortable hiking shoes to avoid getting blisters or slipping.
Along the way, you'll catch a panoramic glimpse of the verdant mountains of Kapangan including those of Gadang and Bagulin in La Union. Beautiful mini-rice terraces can also be seen. Occasionally, you will hear or even catch sights of colorful birds as well as the piercing echoes of the cicadas. Therefore, the trail gives you a rustic icing to what awaits.
All in all, it takes around two hours or even less to reach Badi falls.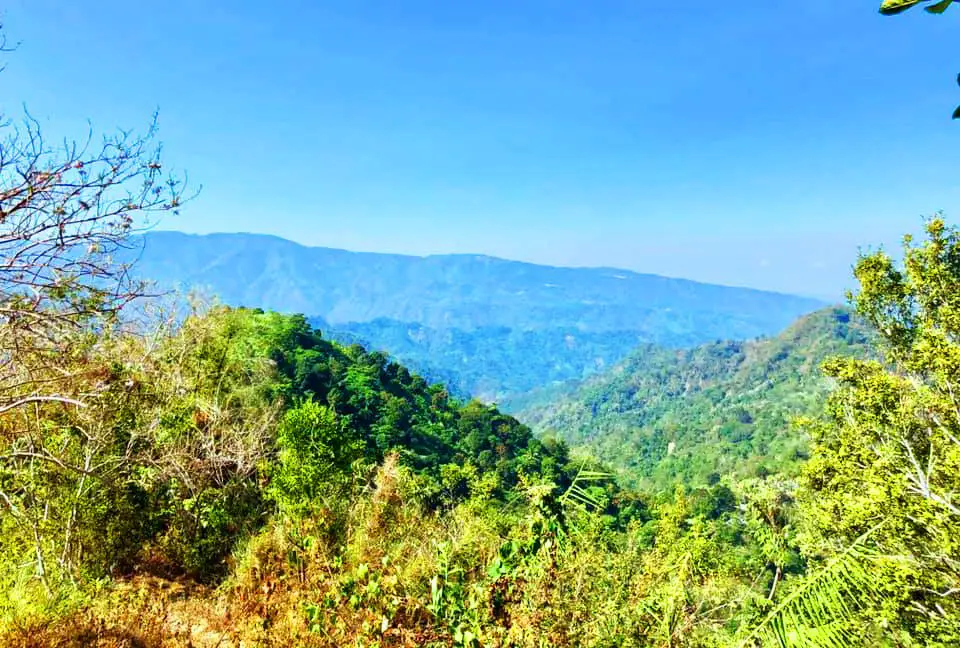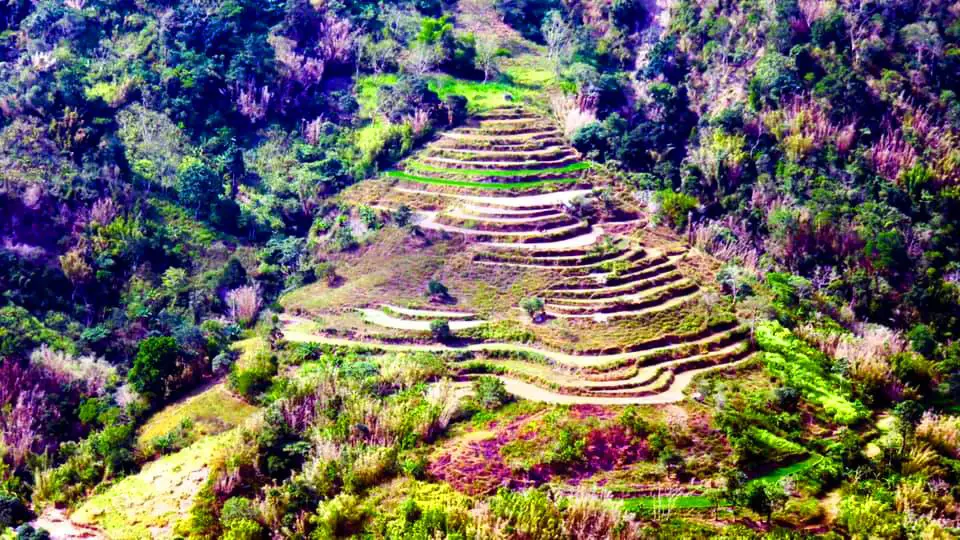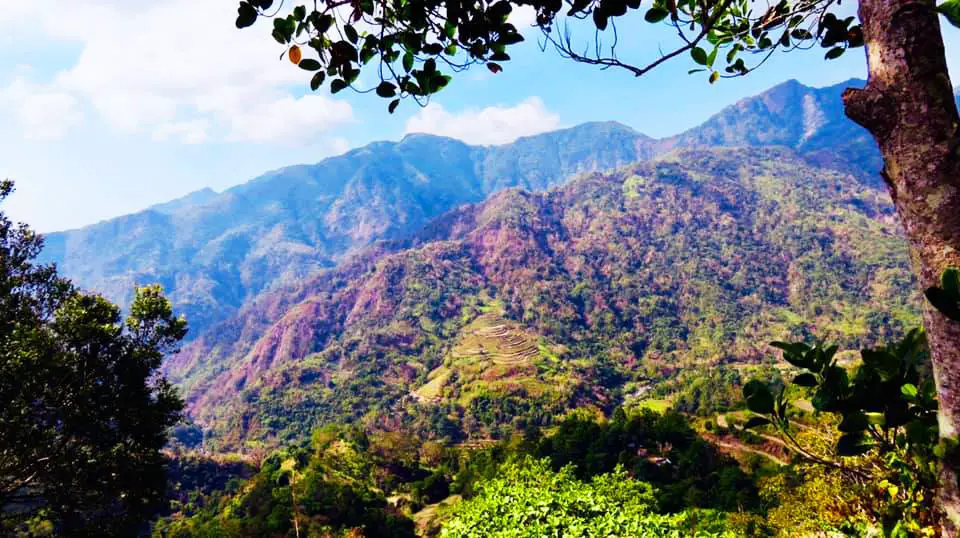 Relish the beauty of Badi Falls
Even from a distance, one can already see a partial view of Badi Falls. Once you reach it, you will immediately encounter two falls. The first falls measures around 20 feet high and cascades on a naturally-built and deep pool. Its cold, and crystal-clear waters provide instant relief from the challenging trek of getting here. Rock diving and jumping can be done here.
Just a few meters ahead is the main Badi Falls. It measures around 80 feet high and cascades on a small and shallow pool. Mosses and small plants grow on the rock face where the falls descends. The best way to enjoy the falls is to lean on the rocks at its base while drizzle-like cascades offer an enlivening massage.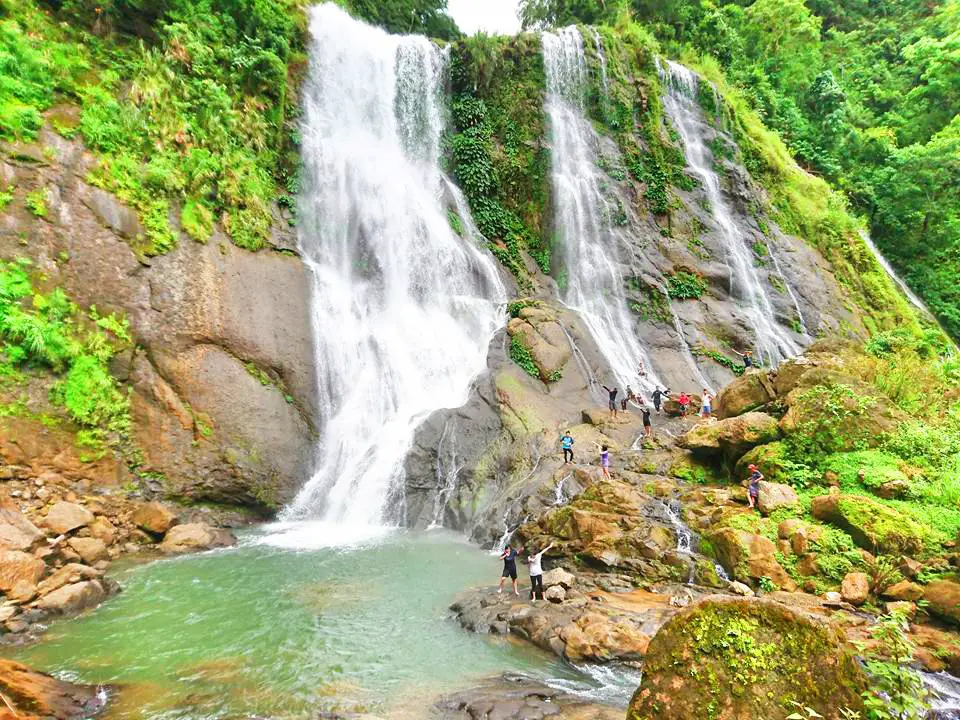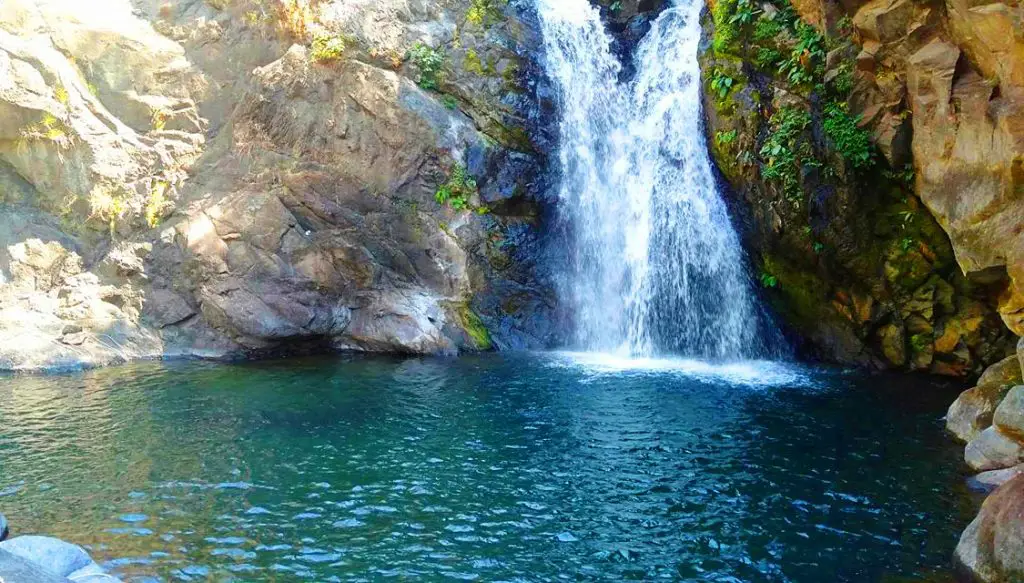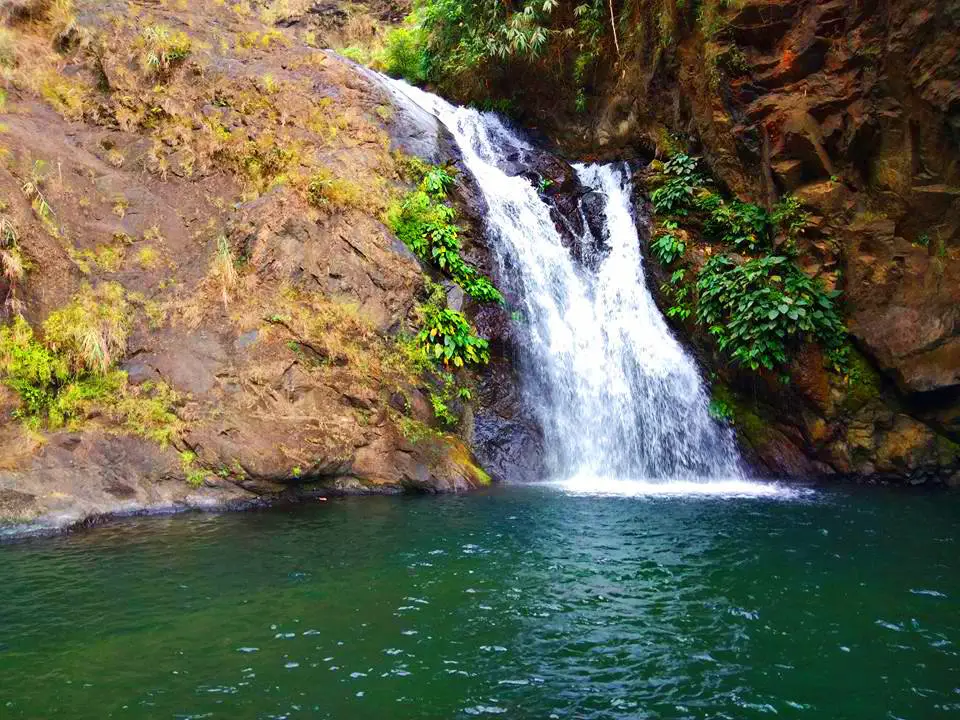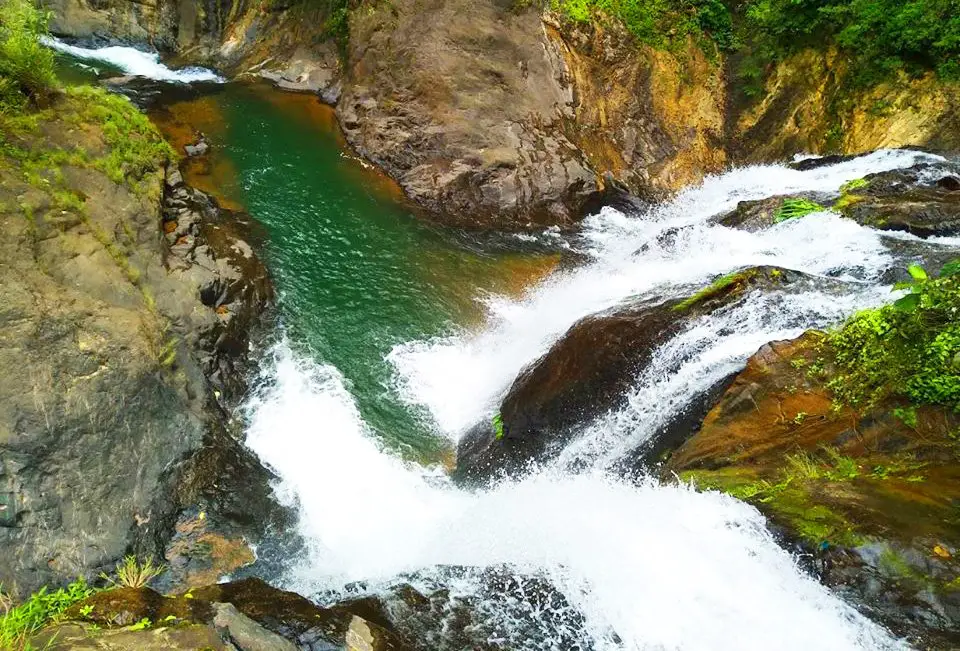 The falls never dries up even during the summer season. During the rainy months, however, it is a roaring beauty, spewing scenic mists and creating pounding echoes. Badi falls could make up a thousand pictures. Eager to take Instagramble photos? Oh, Badi falls will not fail you.
There are more falls further upstream. However, it takes a challenging rappel before seeing these. If you are that adventure-junkie, why not? Chasing these falls would fulfill your adrenaline drive. But of course, this would always have to be properly coordinated with the local officials for their permission and recommendations.
For those who would like to spend the night at Badi Falls, there is a cottage nearby. It is made of locally-available or shall we say traditional materials such as cogon grass.
Tips and Reminders
Always coordinate with the municipal tourism office of Kapangan before proceeding to Badi falls. Again, they will help in setting up your itinerary and in communicating with the local officials of Sagubo.
Wear hiking shoes and clothes for convenience and ease. And don't forget to bring extra clothes. Pack lightly though.
Along the trail to Badi Falls, there are springs where you can get water. Just ask the guides about these. Even so, always ready a bottle of water.
Never litter. Bring back your garbage or waste to where you got them.
Please avoid wearing revealing clothes since you are on a traditional community. Refrain from Public Display of Affection (PDA).
Keenly listed to the tour guides and to their stories.
Avoid using soaps or shampoos so as not to contaminate the river and Badi falls.
Don't forget to enjoy the alluring sight and effect of Badi falls!
Try Speaking Local Utterances
As goes a popular adage, "When in Rome, do as the Romans do." In the same way, you can also try conversing with the locals using their language. This is especially helpful in building rapport with the community. Kankanaey is the main language in Sagubo, the jump-off point to Badi falls. Take note, this is different from the Kankanaey language of some communities in Mountain Province. I get it. You don't need to be well-versed. But you can at least try common utterances such as the following. Have fun learning and using them.
| | |
| --- | --- |
| Common Utterances/Expressions | Kankanaey  Translation |
| Good Morning | Mayat ay agsapa |
| Good Afternoon | Mayat ay esdem/masdem |
| Good Evening/Night | Mayat ay labi |
| We come to visit your place | Inmali kami ta bisitaen nan lugar yu |
| How are you | Kamusta ka |
| We are passing by | Malabas kami |
| How much is this | Piga na |
For your information
If you need more information that can help you in setting your itinerary to Badi Falls, I highly recommend that you coordinate in advance with the Municipal Tourism Office of Kapangan through their contact no: 09077054401. You can also message them on one of their Facebook Pages namely, Kapangan Badi Falls.
If you have other related concerns, you may post so on the comment section below. You can also message us on our facebook page, Daniel's Eco-Travels. I will be more than glad and willing to help you with the answers whenever I can.
Photos Courtesy of: Kapangan Tourism Office, Greg Aglasi, and others. My sincerest gratitude.