Here is your complete DIY travel guide to the majestic Tappiya Falls in Batad! It's your complete DIY guide for a meaningful and adventure-filled experience.
I finally met a childhood friend after years of not seeing each other. It was a pure delight and to make the most of our bonding, we decided to travel. Both of us wanted adventure and immersion to a rustic destination. This time, we set to explore the internationally-famed Tappiya Falls.
Our journey began in Bontoc, the capital town of Mt. Province, where I was employed at that time. From there, we rode a van bound to Banaue for two hours. From Banaue, we hired a tricycle to Batad which is the jump-off point to Tappiya Falls and the UNESCO-listed Batad Rice Terraces.
Don't get confused. Batad is a barangay of Banaue.
How to Reach Tappiya Falls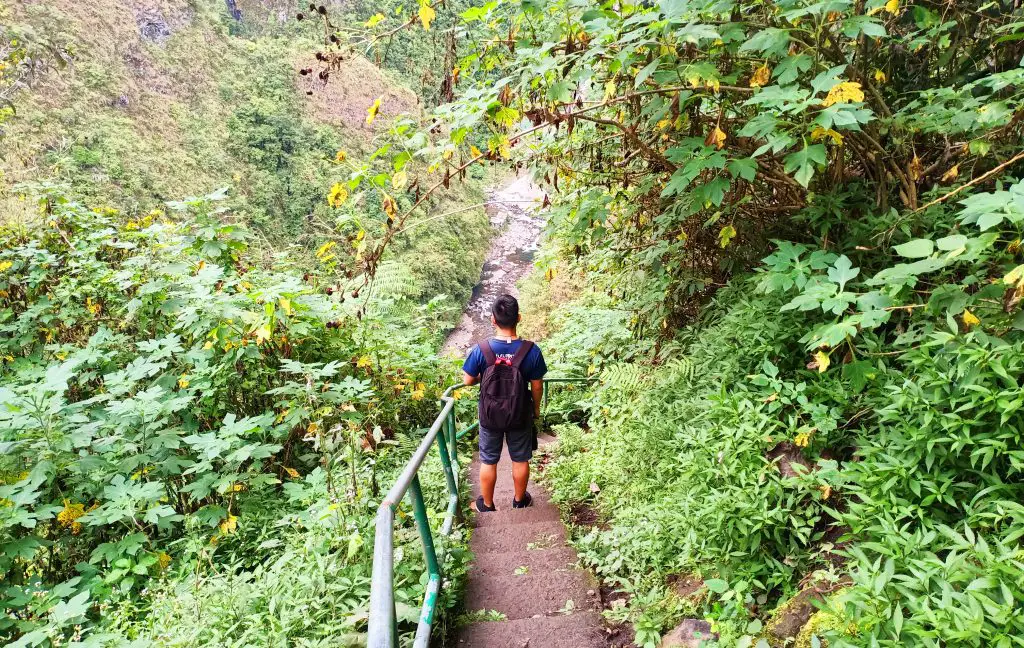 Before proceeding to Tappiya Falls or any other tourist spots in Ifugao, every tourist is required to register at the Municipal Tourist Information Center in Banaue town center and pay an environmental fee of Php 50 pesos. You can also ask the staff to recommend where you could stay in Batad.
From the town center, you have the following options to get to Batad:
Option I
Ride the public jeepney to Batad Ifugao. It is stationed at the market, just below the Tourist Information Center. It has only one trip and it leaves to Batad by 3 PM. Fare is Php 150 per person.
If you're a big group, you can hire one jeepney for Php 1,500 for a one-way trip.
Option II
If you're not able to catch the 3 PM trip or if you prefer to proceed to Batad earlier, hire a tricycle in front of the Tourist Information Center. Hiring a tricycle for a one-way trip costs Php 700. The tricycle can fit three persons.
As for me and my friend, we hired a tricycle because we wanted to reach Batad at the earliest time so we can see the terraces and swim at Tappiya Falls during the same day. From Banaue town center, it took us around 45 minutes to reach the so-called Saddle Point where the road ends.
From the Saddle Point, we had to hike for about 15 minutes to reach Batad village.
Upon reaching Batad Village, we registered at a local booth and paid Php 50 per person for the barangay fee.
On the Trail to Tappiya Falls
Upon reaching Batad village, we were greeted with a splendid view of the world-acclaimed Batad Rice Terraces. It is listed under the UNESCO World Heritage and it's easy to see why.
From a viewpoint, the stone-walled Batad Rice Terraces appear like gentle cascades. It was pure bliss relishing such sight. I could not help but wonder how the locals' ancestors were able to build such scenic structures using woods and stones.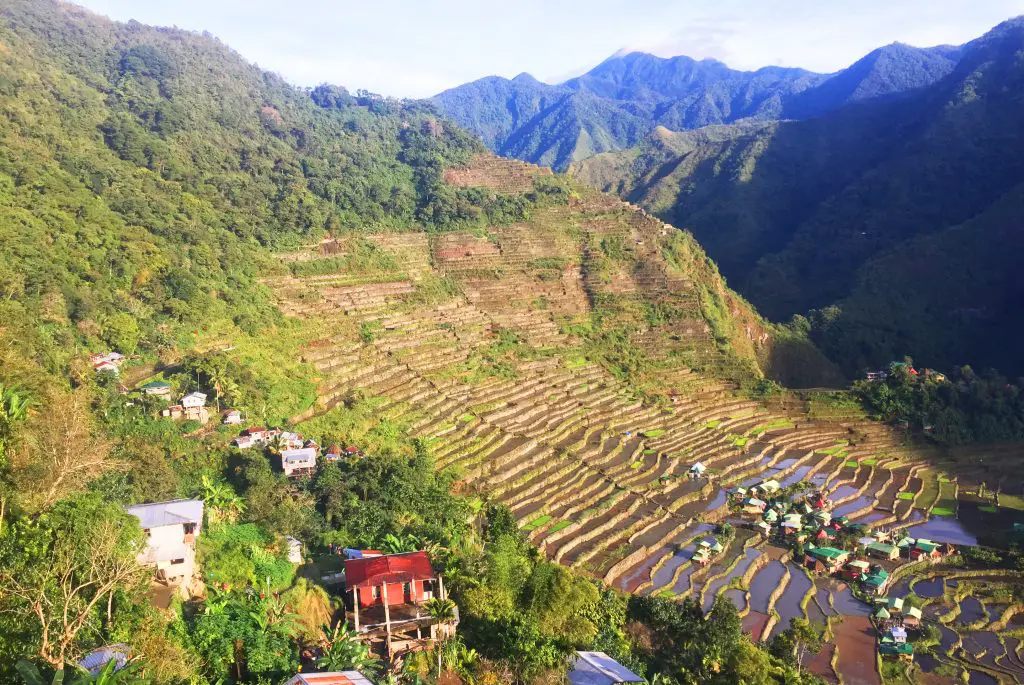 Because we arrived early in the afternoon, I and my friend decided to take the trail to Tappiya Falls. We were excited to swim in its waters and experience its beauty. We left our bags in a homestay where we checked in and proceeded with the trek.
The trek was no easy one. From the homestay, we followed a downward and dizzying pathway until we reached the Batad Rice Terraces.
After passing through the rice terraces, we reached the most challenging part of the trail. It traversed a very steep part of the mountain all the way to the river where Tappiya Falls is located.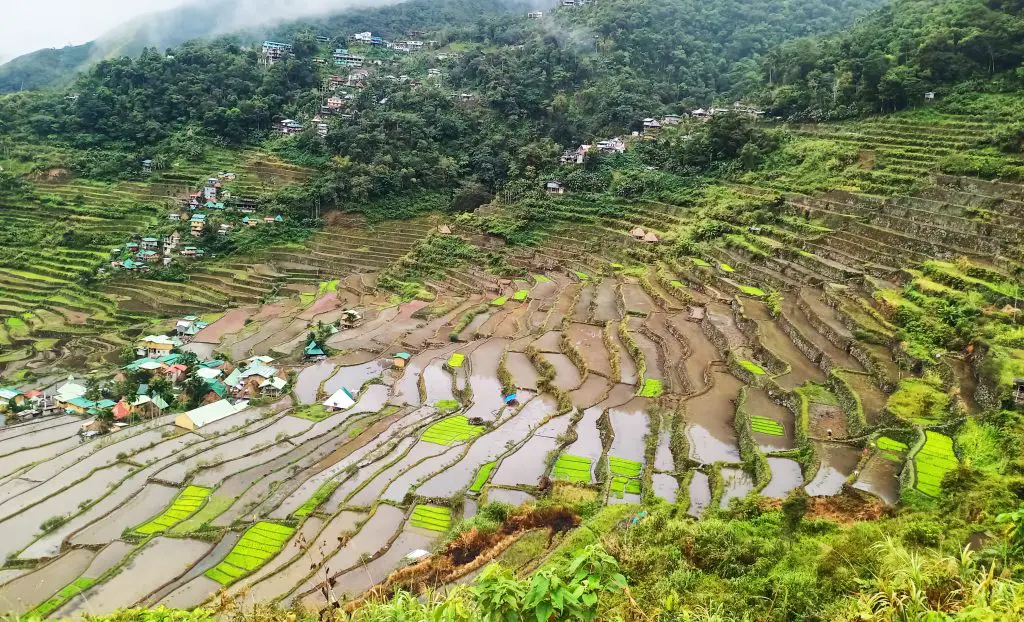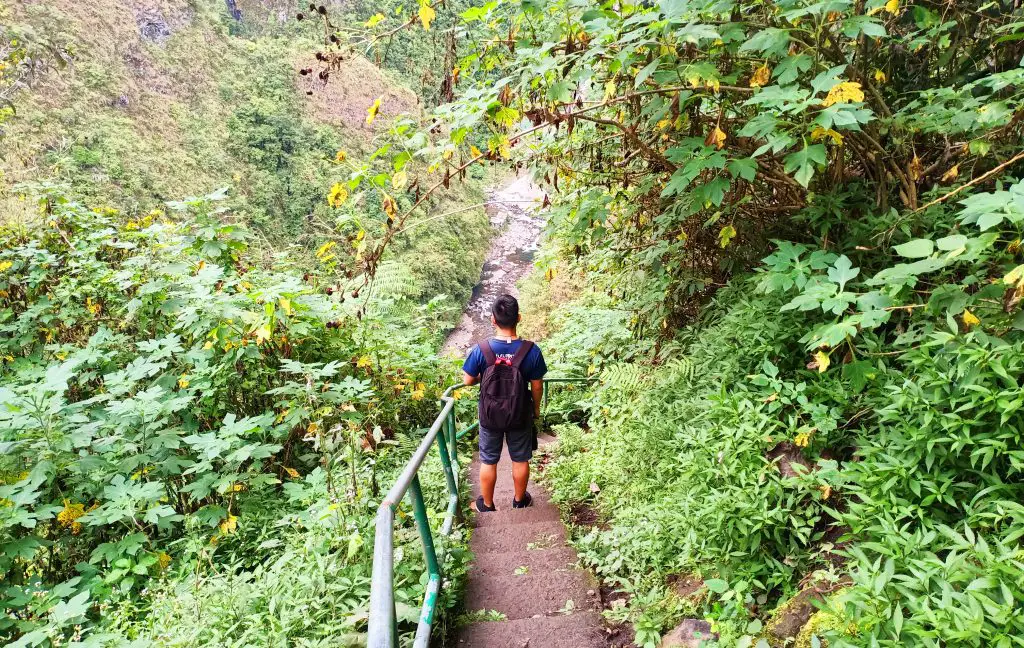 Along that route, I could feel my feet and joints aching probably because I haven't been hiking for a while then. But my insatiable quest for adventure kept me going. All the more, I knew the reward we were to see would not fail us.
If you're hungry or thirsty, there are stores along the way where you can buy common snacks, soda drinks, and coconut juice. Souvenir items are also for sale.
Behold the Majestic Tappiya Falls
After almost 40 minutes of hiking, we finally caught a view of Tappiya Falls. It's one of the best waterfalls I've ever seen.
Cascading on the face of a massive cliff, Tappiya Falls measures around 50 meters high. It's raging waters carved a very deep and wide pool with churning waters. I and my friend immediately took the plunge. Oh, did I tell you? The waters are icy-cold and I could feel every muscle in my body hardened.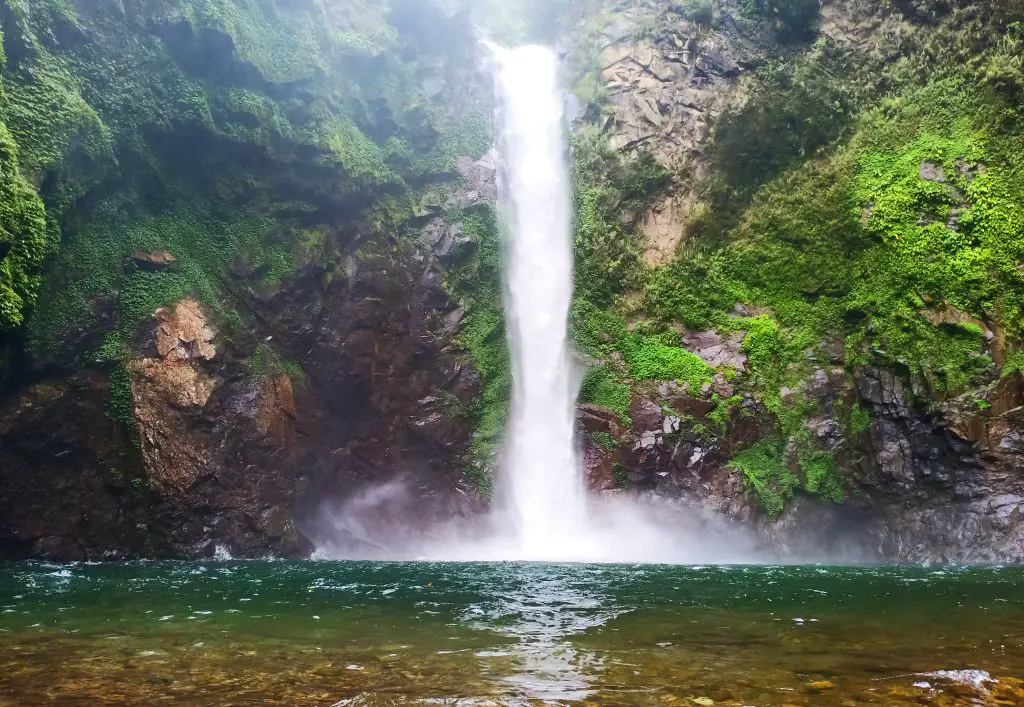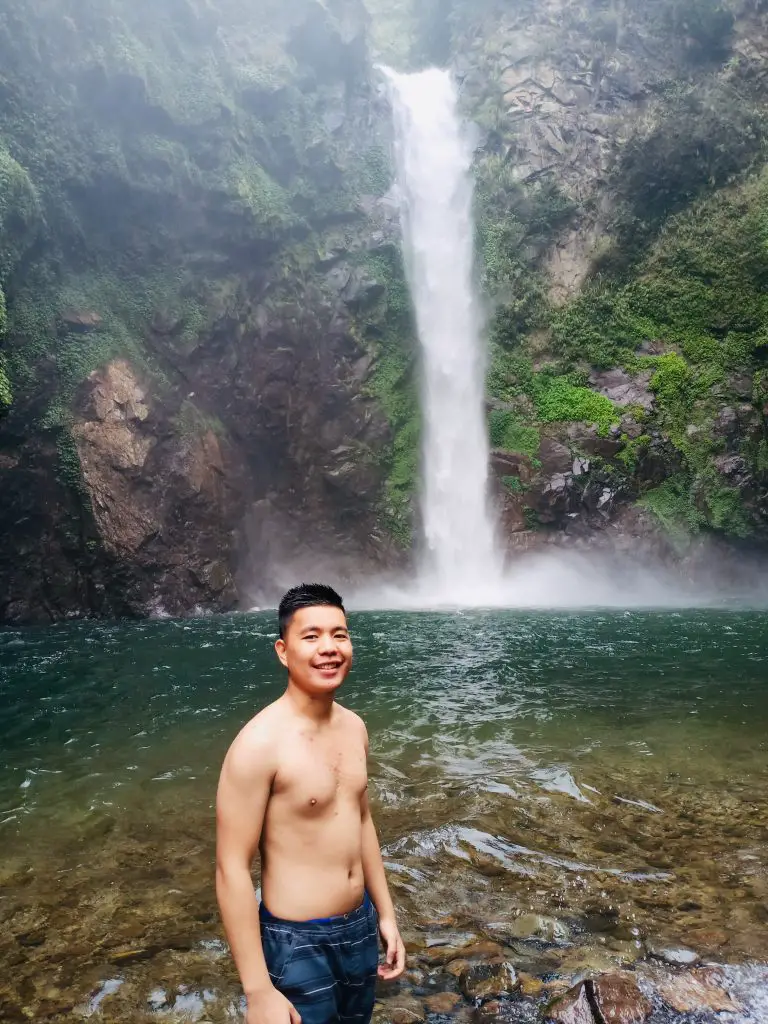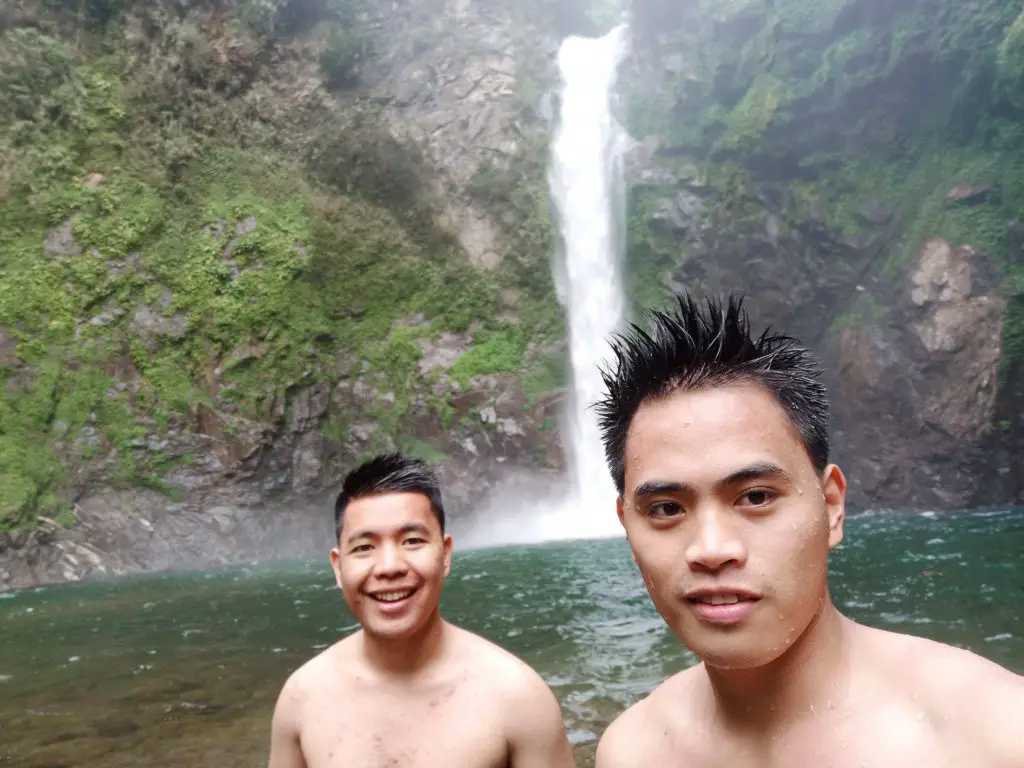 But swimming on the pool of Tappiya Falls instantly relieved us from the exhaustion we got along the way. It was pure delight experiencing the waterfall's power and beauty. According to a local guide, the river feeding Tappiya Falls emanates from Mt. Amuyao, one of the highest peaks in the Philippines.
I wanted to swim right into the base of the Tappiya Falls and feel its power. But the churning waters just pushed me aside, making it harder for me to move my muscles. My friend then advised not to swim further because it could be dangerous.
READ: 20+ Must-See Tourist Spots in Ifugao (Your Complete DIY Travel Guide)
Where to Stay/ Eat in Batad Ifugao?
There are several homestays where you can stay in Batad Ifugao. Rate ranges from Php 300 to Php 500 per person per night. Most of these homestays provide meals and snacks and offer a view of Batad Rice Terraces.
Meals range from Php 100 to Php 300. Since the homestays only offer basic amenities, you'll really experience the simplicity of rural life here.
Here is a list of homestays in Batad Ifugao.
Batad Village Homestay – 09359591897
Simon's Inn: 0919 261 9566
Batad Transient House – 09351302911
Foreigner's Inn: 0905 397 2317
Ramon's Guesthouse Batad
Cristina Inn: 0906 977 3771
Batad Transient House
Hillside Inn and Restaurant – 09177574411, 0927 761 6176, 0905 769 9796, 0919 379 9599
Batad View Inn and Restaurant – 09169848380
Rita's Mount View Inn and Restaurant: 0921 273 3051, 0910 842 3076
How to Get to Banaue from Manila?
From Manila, you have the following options to reach Banaue town center:
Option 1. Ride Ohayami Bus from 445 St. Loyola cor. F. Coyco Sts, Sampaloc, Manila. Daily schedules are 9:30 PM and 10:30 PM. Fare ranges from Php 450 to Php 500.
Contact Number: 09276493055, 02-5160501 (Manila Office), 09175617344    (Ifugao Office)
Email: reservation@ohayamitrans.com
Website:  www.ohayamitrans.com
Option 2. Ride Coda Lines Bus from Cubao, Quezon City. Daily schedules are 8:00 PM, 9:00 PM, 10:00 PM, and 10:30 PM. Coda Lines buses are bound to Sagada so when you're near Banaue, don't dose off. Stay alert. Fare ranges from Php 667 to Php 780.
Contact Number: 0927 559 2197 (Globe), 0929 521 3229 (Smart),  (02) 7184937
Website: http://codalinesph.com/
Additional Infos:
Travel time takes 9-10 hours.
Bring a jacket or a small pillow to warm yourself during the trip and to make yourself comfortable.
If you cannot book online, proceed to the bus stations at least an hour before the scheduled departure so you can reserve your seats.
Tips and Reminders:
Bring a lot of cash as there no ATM in Batad village.
Respect local customs and traditions.
No littering, please.
Make use of organic soaps and shampoos when bathing on Tappiya Falls.
Even if you're a swimmer, avoid going into the deeper parts of the pool. Or at least, make sure someone is watching you.
Prepare yourself physically when planning to visit Tappiya Falls. Take note. it's a long and winding way to reach it from the jump-off points.
Interact with the locals to learn about Tappiya Falls' history.
For More Info on Tappiya Falls
If you need more information that may help in setting up your itinerary to Tappiya Falls in Batad, Banaue, do contact:
Banaue Tourism Office Hotline: 09554658424