Here is a comprehensive list of Davao Del Sur tourist spots/attractions you should not miss.
Davao Del Sur home to Davao City, one of the top tourist destinations in the Philippines, prides itself on being the home of Mt Apo, the highest peak in the country. It also hosts Davao City, the economic center of the south and home to various eco-cultural destinations.
Whether you are looking for a simple stroll or a death-defying adventure, you've got them all in Davao Del Sur. Its towering mountains, hidden lakes and waterfalls, mossy forests, and highland resorts are all in the row. Davao Del Sur is indeed an eco-tourism paradise. It's more fun here!
In this list, we also included off-beaten tourist spots that remain unspoiled despite modernization.
READ: 20+ Tourist Spots in Davao City ( Your Complete DIY Travel Guide)
Behold Davao Del Sur Tourist Spots
1. Mt Apo Natural Park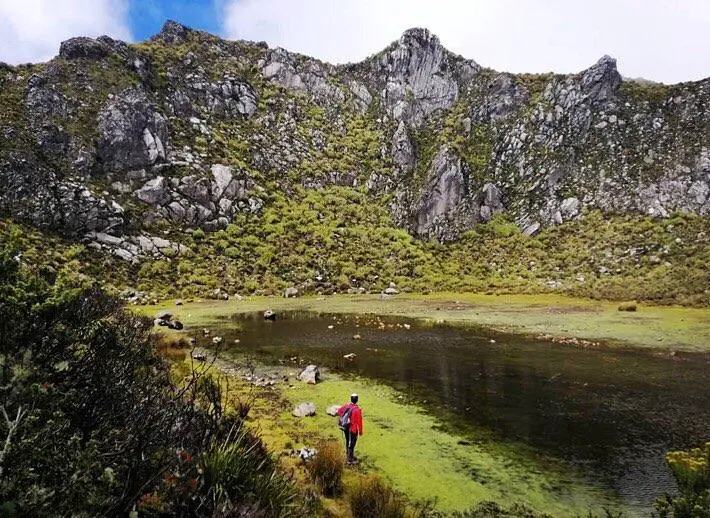 With an elevation of 2956 meters above sea level, Mt Apo is the highest mountain in the Philippines. Dubbed as the Father of Philippine Mountains, Mt Apo is every mountaineer's dream.
Trekking to the summit will lead you into a mystic encounter with mossy forests, open grasslands, swamps, waterfalls, and lakes. At the summit, you'll get the chance to see breathtaking views of the sunrise and sunset complementing a sea of clouds.
Mt Apo is among the top Davao del Sur tourist spots.
Jump-off: Brgy Mainit, Digos
Exit Point: Brgy Ilomavis, Kidapawan City
Hours to the Summit: 10-11
2. Virgin Falls Davao Del Sur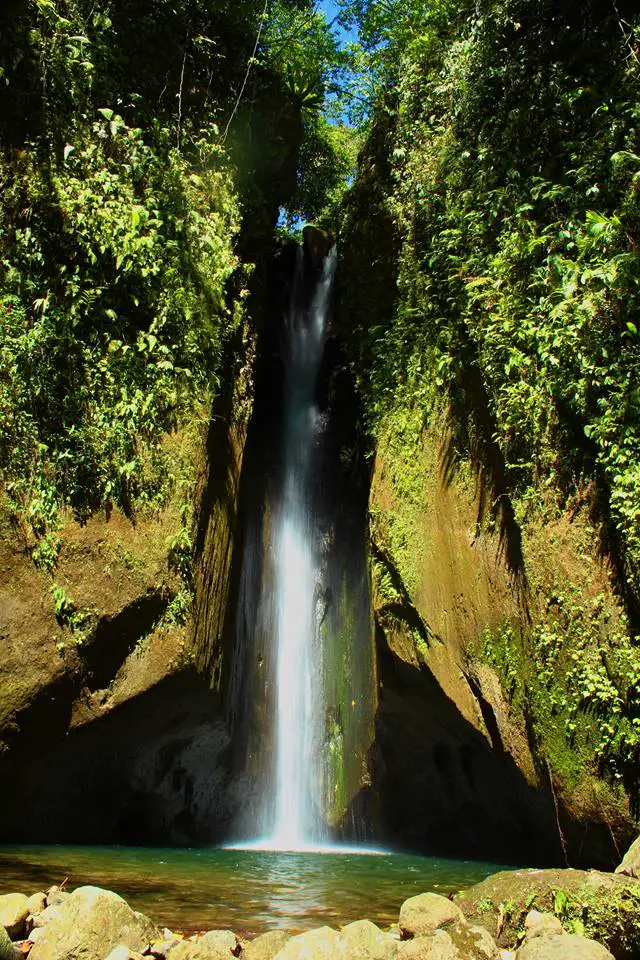 Hikers climbing to Mt Apo often do a side trip to Virgin Falls, located in the small village of Balatikan. It measures 20 meters high and has a small but deep pool.
Expect to hike on forests before reaching the waterfall. It has crystal-clear and icy-cold waters that will give you instant relief. It is one of the off-beaten Davao Del Sur tourist spots.
Location/Jump-off: Sitio Balatikan, Digos City, Davao Del Sur
3. Philippine Eagle Center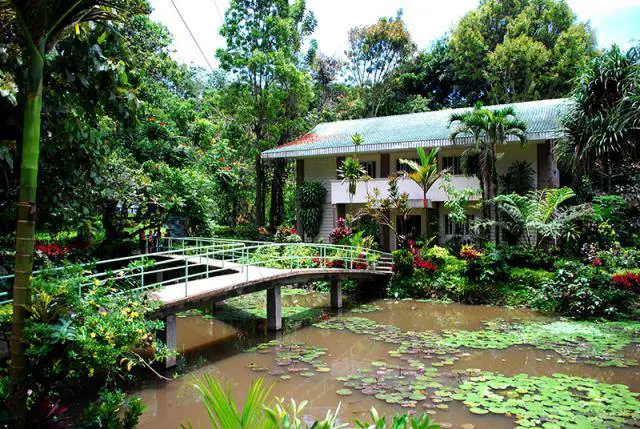 The Philippine Eagle Center is home to the critically-endangered Philippine monkey-eating Eagle, the country's national bird. There are around 36 eagles in the center, 18 of which are captive-bred. It hosts a secondary tropical rainforest to make it ideal for breeding the eagles.
Upon reaching maturity, the eagles are then released in the wild. Every time you visit here, you help contribute to saving the eagles from extinction. Other wildlife species you'll see here are 10 other bird species, 4 mammal species, and crocodiles.
Location/Jump-off: Malagos, Baguio District, Davao City
Entrance Fee: Php 150 (Adults), Php 100 (18 years old and below)
Mobile: 09178627146
Tel: 082-324-1860
Operating Time: Monday to Sunday (8 AM to 5 PM)
Website: http://www.philippineeagle.org/
Facebook Page: https://www.facebook.com/phileaglefdn
Email: reservations@philippineeaglefoundation.org
4. Davao Crocodile Park and Zoo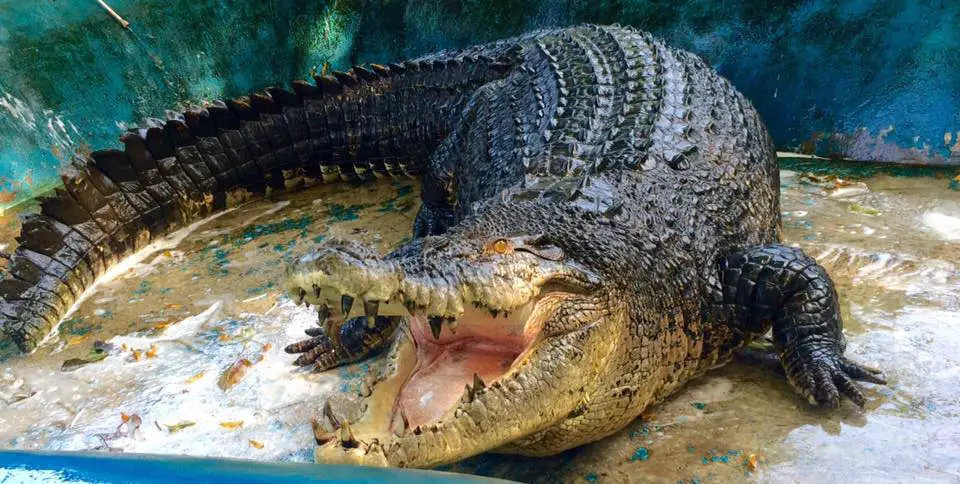 If you want to catch sight of these mighty creatures, check out the Crocodile Park. It hosts thousands of both freshwater and saltwater crocodiles. Here, you'll learn the life cycle of a crocodile.
They have an incubator room where you can view crocodiles' eggs and hatchlings. The park is also home to other wildlife species such as monkeys, snakes, and birds.
Location/Jump-off: Gadi Road, Talomo, Davao City
Operating Time: 8 AM to 6 PM daily
Entrance Fee: Php 150 (adults), Php 75 (children)
Website: http://crocodilepark.ph/
5. Mini Asik-Asik Falls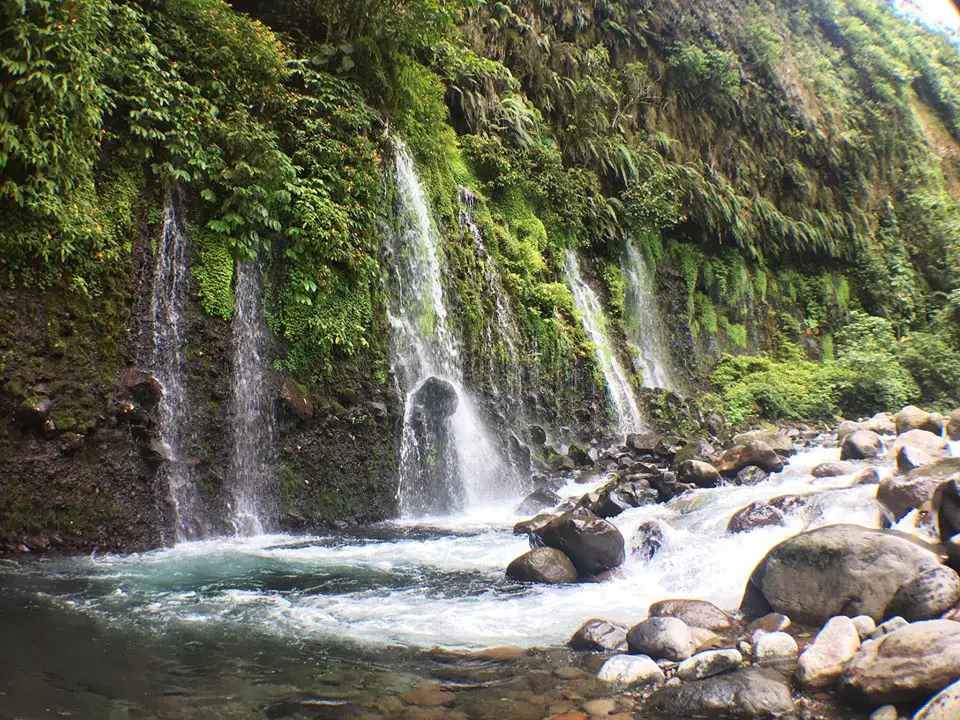 If you're familiar with the famous Asik-Asik Falls in Cotabato, you must be curious to know that they have a mini version of it here in Davao.
With a height of around 20 feet, the waterfall cascades like heavenly drizzles. It has chilly waters that will give you instant relief from hiking exhaustion.
There's also a river with crystal-clear waters where you can have a rejuvenating swim. It is one of the newly-discovered Davao Del Sur tourist spots.
Location/Jump-off: Brgy Tamayong, Calinan, Davao City
Entrance Fee: None
6. Mt Talomo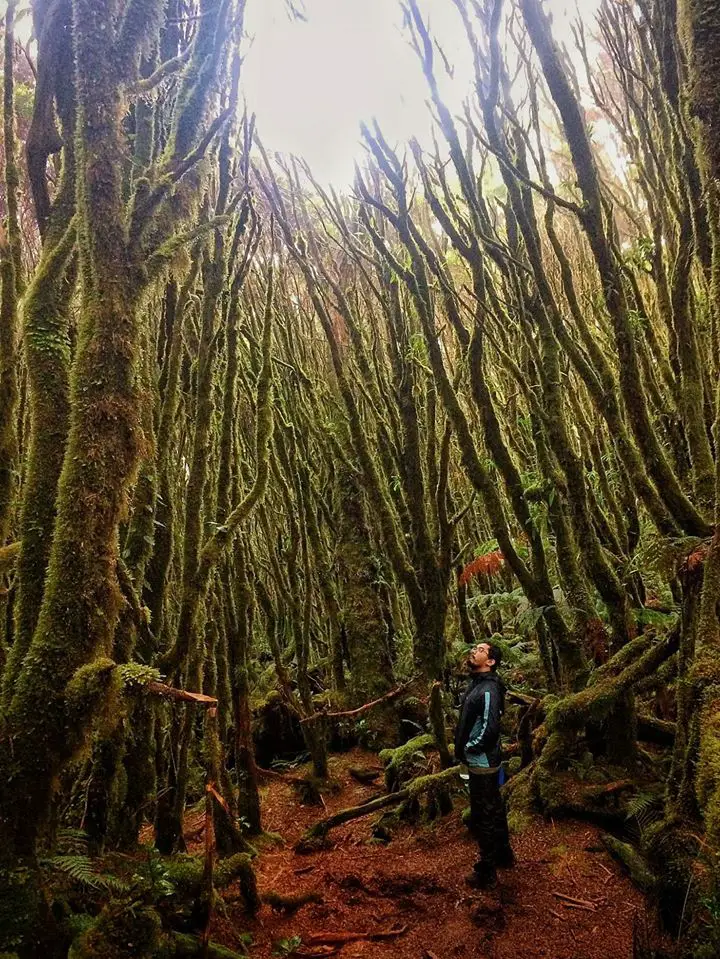 Mt Talomo is said to be the guardian mountain of Mt Apo as both lie within the same mountain range. According to local legends, it used to be higher than Mt Apo but a massive eruption blasted its summit, making it lower.
It remains one of the most pristine Davao Del Sur tourist spots. Along the trail all the way to the summit, you'll be encountering mystic mossy forests.
Location/Jump-off: Purok 6, Sitio Utan, Brgy Tamayong, Calinan
Elevation: 2,674 meters above sea level
Hours to the Summit: 9
7. Kublai Art Garden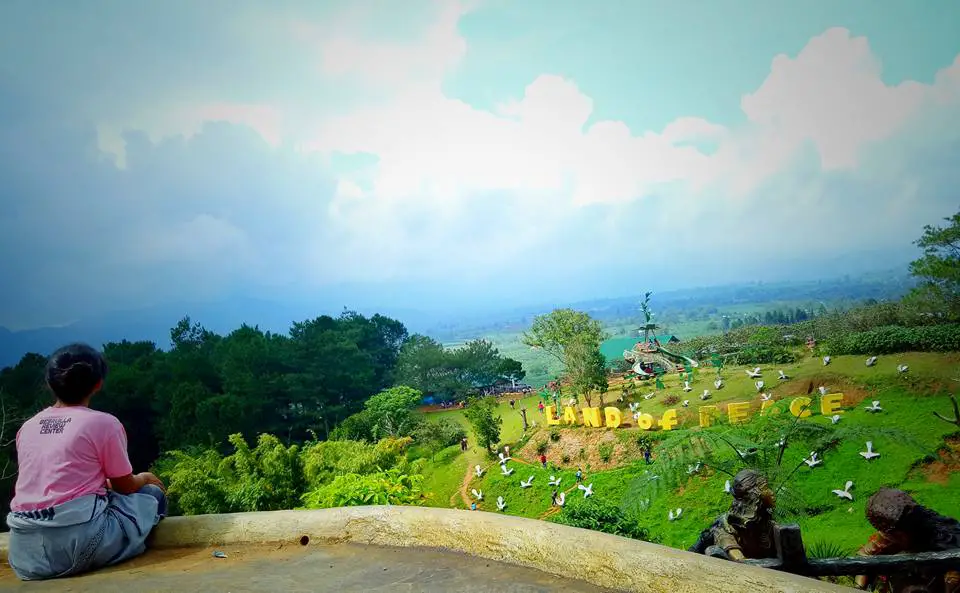 If you're into creative artworks, visiting Kublai Art Garden should make up for your bucket list. It showcases various sculptures and statues made by Mindanaoan artist, Kublai Millan. The gigantic statues aim to promote the tradition, culture, and history of the native tribes of Kapatagan.
Location/jump-off: Brgy Kapatagan, Digos City
Entrance Fee: None
8. Tumari Falls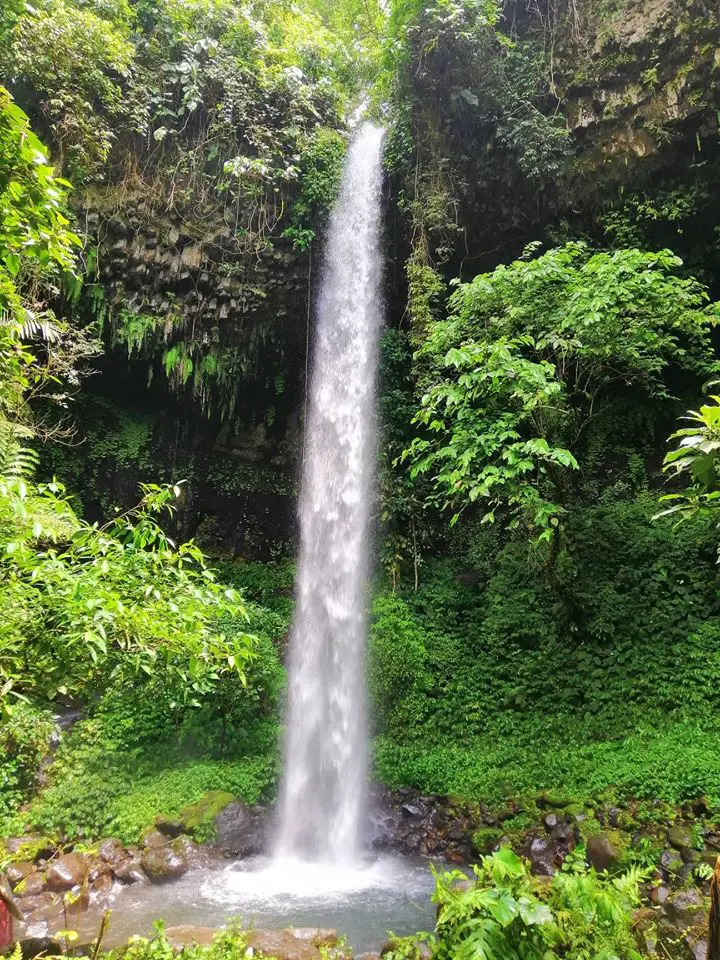 Standing at more than 25 meters high, Tumari Falls is a sheer beauty to behold. It's like showers cascading to a pristine catch basin. It has icy-cold and crystal-clear waters to soothe your muscles.
Tropical rainforests surround Tumari Falls, adding to the rustic view. It is one of the remotest Davao Del Sur tourist spots.
Location/Jump-off: Brgy Sibulan, Santa Cruz, Davao Del Sur
Trekking Time: 2 hours
9. Camp Sabros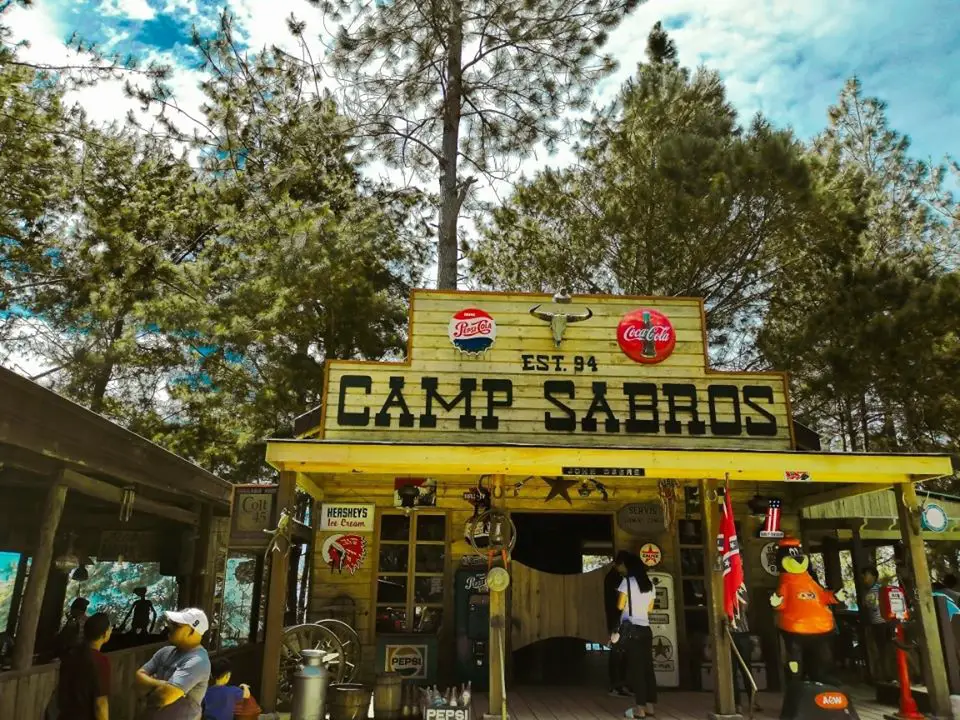 Camp Sabros may give you a Baguio-like experience due to the abundance of pine trees. It's an ideal site for various outdoor activities such as camping, forest trekking, picnic, cable tours, and zip-lining. It's an ideal getaway for both solo travelers or those with friends and families.
Location/Jump-off: Kapatagan, Digos City
Entrance Fee: None
Accommodation: Php 2000 to Php 5000/night
Cable Rides: Php 150 to Php 750 per person
Website: https://www.campsabros.com/
10. Tudaya Falls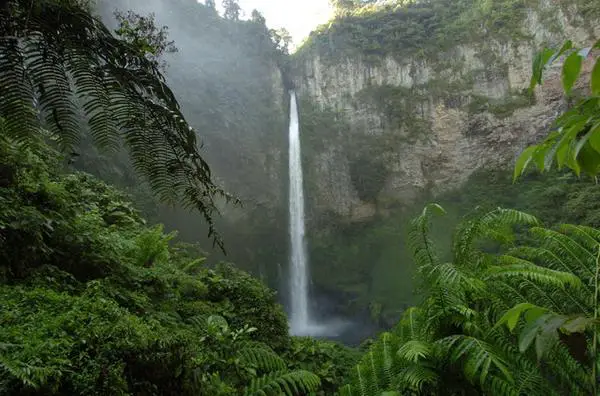 Tudaya Falls is one of the emerging Davao Del Sur tourist spots. With a height of more than 100 meters, it is considered the tallest falls in Mount Apo Natural Park. It cascades on the face of a massive ravine towards a wide catch basin.
Expect to trail on dense forests and cross brooks before finally catching sight of Tudaya Falls' majestic view.
Location/Jump-off: Kapatagan, Digos City
Guide Fee: Php 50 per person
Related Articles