Here is a comprehensive list of Davao Occidental tourist spots/attractions you should not miss.
Davao Occidental prides itself as one among the newest provinces in the Philippines. Surprisingly, it is also one of the fastest-growing, owing to its vibrant development agenda.
As the local economy grows, so does the local tourism. In fact, Davao Occidental stands to be among the premium ecotourism destinations in the country. This is not because it's near Davao City, instead, it is also a land of hidden beauty and bounty.
From its towering mountain ranges to its vast coastlines, you'll find a variety of tourist attractions here in Davao Occidental. The good thing about it? Most of the destinations are off-beaten, thus, remain in pristine condition.
Hopefully, the local authorities will focus on developing community-based tourism not only to preserve the rich culture but also to the ecological bounty.
Now, if you're planning to visit, here are the must-see tourist spots in Davao Occidental.
READ: Best Tourist Spot in Mindanao (Best Places to See Now)
Behold Davao Occidental Tourist Spots
1. Sleeping Dragons
If Davao Oriental is known for its sleeping dinosaur, Davao Occidental has its version of a mountain resembling a fiery creature. They call it the Sleeping Dragon.
From a certain viewpoint, the mountains do look like green dragons resting with their heads and parts of their bodies touching the water. Adding to the scenic view are the pristine beaches with azure blue waters.
Location/Jump-off: Tanglad/Mamaco Area, Santa Maria
2. Mt Kiyawa
Mt Kiyawa is among the top hiking destinations in Davao Occidental. Locals love day hiking here to catch a 360-degree view of the towns and landscapes of the municipality.
From the top, one can also see Malalag Bay and its mountain ranges. Mt Kiyawa rises to more than 400 meters above sea level.
Location/Jump-off: Santa Maria
Trekking Time: 2-3 hours
3. Balut Island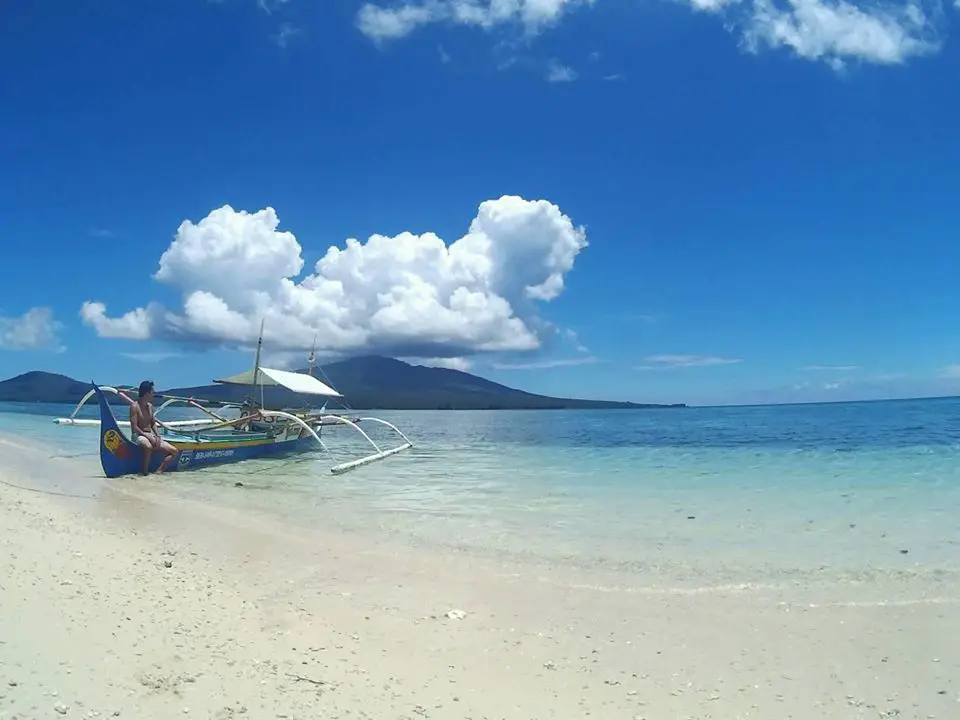 Balut Island is one of the top Davao Occidental tourist spots, famed for its relaxing hot springs and sandy beaches. Locals love coming here to hold family picnics. It is also becoming a popular camping site for backpackers and group excursionists.
The surrounding waters are crystal-clear and teem with rich marine life. This makes the island an ideal site for diving or snorkeling.
Location/Jump-off: General Santos City
Boating Schedule: 9:00 PM (Sunday, Tuesday, Wednesday, Thursday, Friday)
Tip: Be at the port by 7:00 PM.
4. Sabang Hot Spring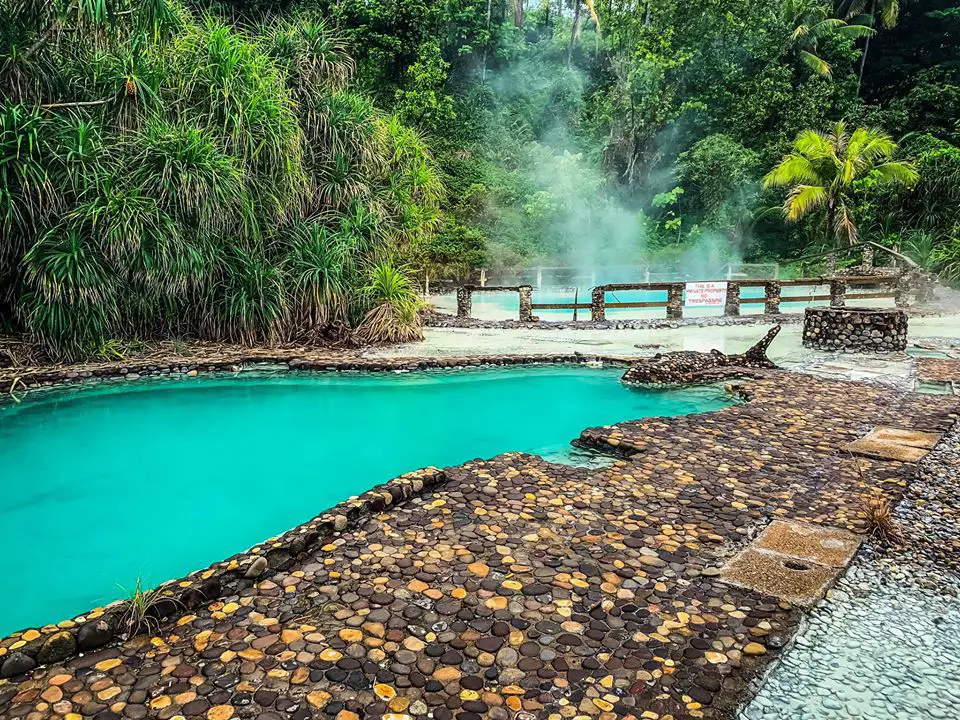 If you're looking for a relaxing dip on thermal waters, you should check out Sabang Hot Spring. It is one of the off-beaten Davao Occidental tourist spots. Not only will you feel rejuvenated but also experience the healing effects of the warm waters.
Location/Jump-off: Brgy Lipol, Sarangani
5. Little Boracay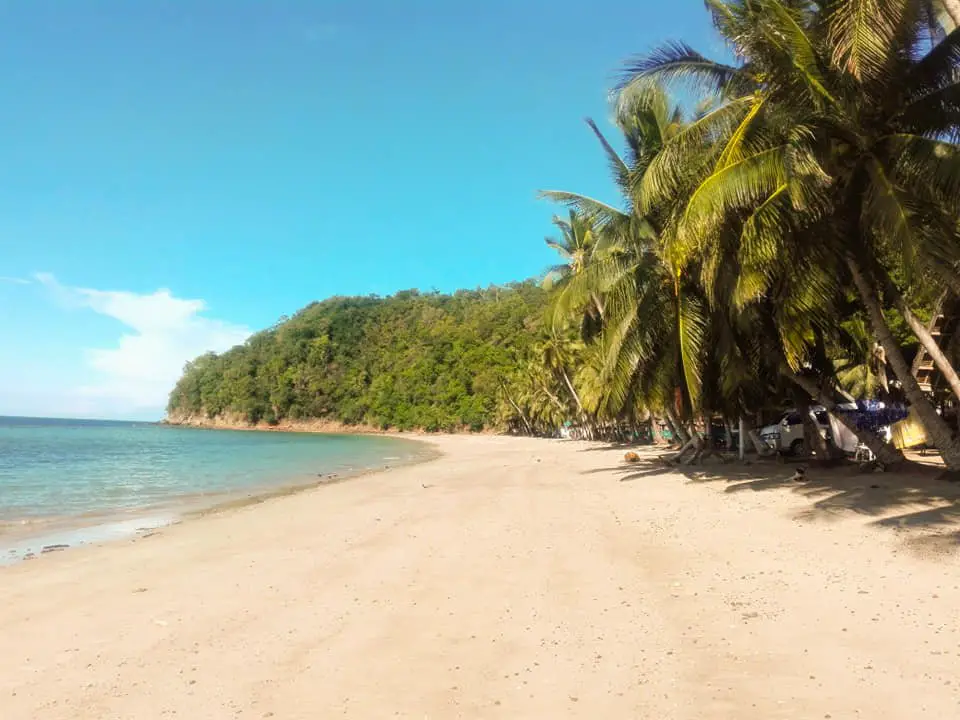 Little Boracay is one of the newly-discovered Davao Occidental tourist spots. But it's not white beaches that make this island special but its pristine condition.
Unlike in Boracay, it has grayish sands that meet the azure waters of the sea. Tropical beach forests line the beach, giving it a rustic view.
Location/Jump-off: Brgy Santo Nino, Santa Maria
Entrance Fee: Php 20 + Php 10 for overnight
Cottage Rent: Php 100- Php 400
Contact Number: 09399064036
Facebook Page: @littleboracay/sta.maria
6. Boale Cove
This tropical island boasts of lush landscapes consisting of dense coconut plantations and beach forests. It has a narrow inlet with a beautiful beach and crystal-clear waters. It's known for its stunning view of the sunrise. It's one of the emerging Davao Occidental tourist spots.
7. Kepiya Falls
Kepiya Falls is one of the least known Davao Occidental tourist spots. It measures around 20 feet high with a charming catch basin. Its chilly waters can give you instant relief from stress. Lush forests surround the waterfalls. If you're done chasing it, there's a nearby white beach where you can also have a relaxing swim.
Location/Jump-off: Brgy Lawa, Don Marcelino
8. Tuke Nonsul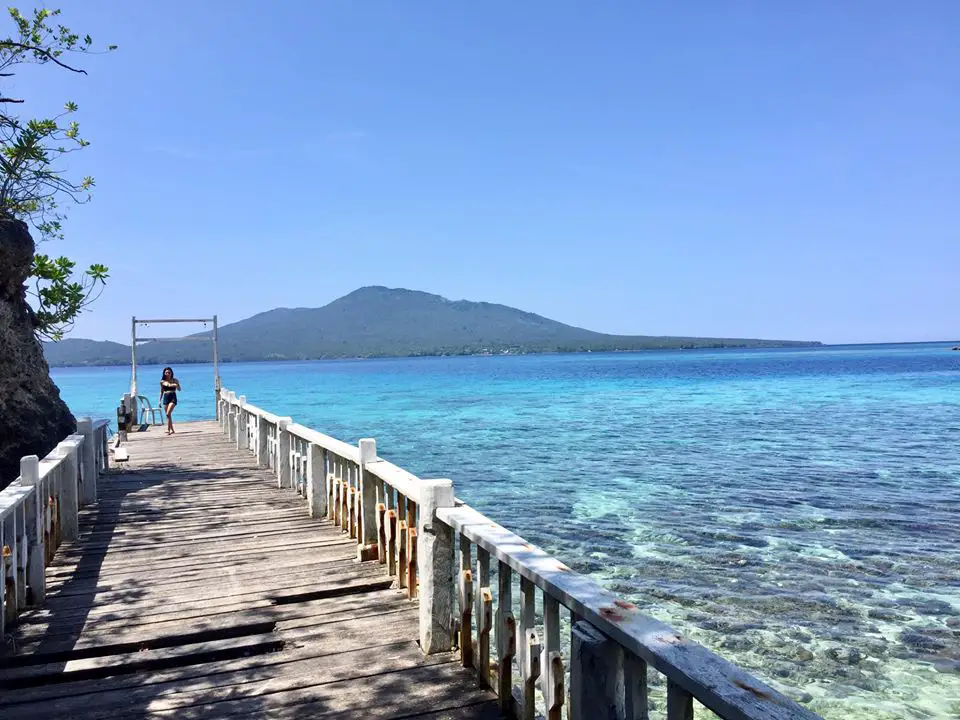 Tuke Nonsul is a name given by the locals to an underwater paradise. The nearby island may not have the coveted white sands. But its underwater ecosystem thrives with colorful coral reefs and rock formations.
Location/Jump-off: Sarangani
9. Malita Museo
Malita Museo is one of the recognized cultural Davao Occidental tourist spots. Here, you'll see various artifacts, old pictures, and other materials showcasing the rich culture of the different indigenous groups of the province.
Location/Jump-off: Malita
10. Don Marcelino Overview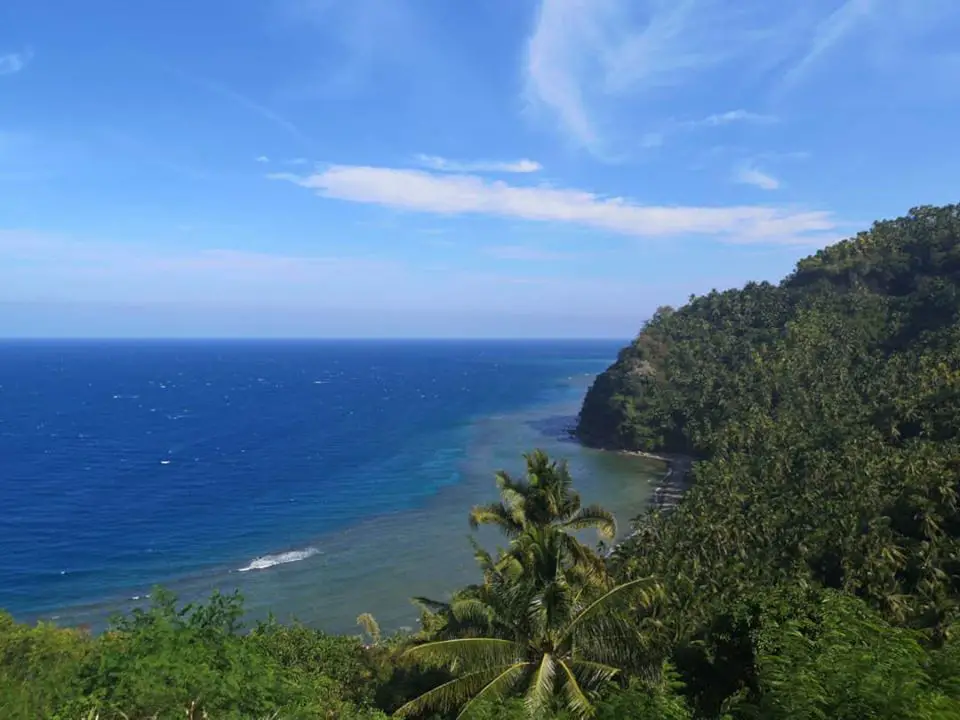 Don Marcelino Overview is a vantage point facing the vast ocean bordered with towering mountains. It's one of the best places to catch magnificent sunrise and sunset views.
Location/Jump-off: Don Marcelino
11. Olanivan Island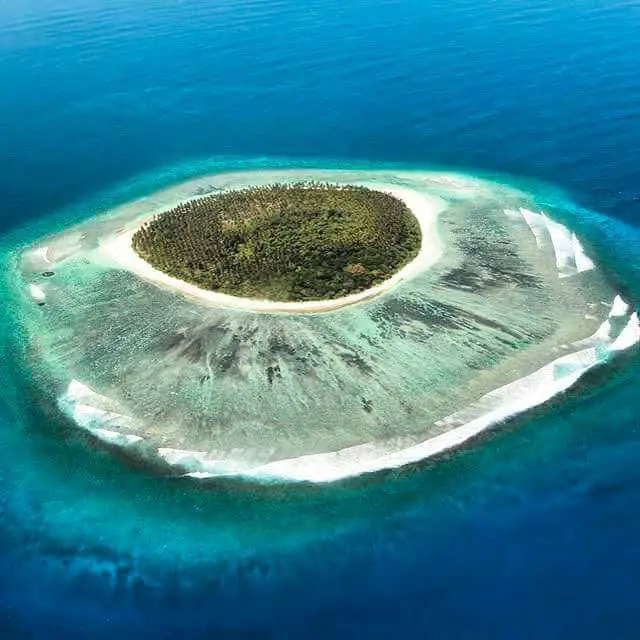 Olanivan Island is among the popular Davao Occidental tourist spots. White, sandy beaches surround it complementing the turquoise waters. A historic lighthouse also stands on the island.
From here, you'll catch a magnificent view of the islands of Sarangani and Balut including verdant mountains.
Location/Jump-off: Sarangani
12. Kioto Mountains
Kioto Mountains are among the last remaining ecological frontiers in the province and in Mindanao. Despite intensive logging during the previous decades, much of the upper forests were spared.
These host numerous endemic flora and fauna species which you can spot while hiking to the summit. Mossy forests also abound. It is hoped that the local authorities will continue protecting the mountain and promote it for sustainability.
Location/Jump-off: Don Marcelino
13. Titus Paradise Hilltop Park
Titus Paradise Hilltop Park is one of the most frequented Davao Occidental tourist spots. It offers you a panoramic view of the lush mountains including Davao Gulf and communities of Malita. There is also a big statue of the Virgin Mary, making it an ideal pilgrimage site.
Location/Jump-off: Malita
Other Davao Occidental Tourist Spots
14. Tuwang White Beach
Location/Jump-off: Don Marcelino
15. Migdolog Shrine
Location/Jump-off: Don Marcelino
16. Tibiangao Caves
Location/Jump-off: Malita
17. Kapindangan Falls
Location/Jump-off: Jose Abad Santos
18. Balakayo Falls
Location/Jump-off: Brgy Pangian, Malita
19. Lake Kapanglaw
Location/Jump-off: Jose Abad Santos
20. Laker Beach
Location/Jump-off: Brgy Laker, Sarangani
For More Information
If you need more information to help in setting up your itinerary to Davao Occidental tourist spots, do contact the provincial government via the following:
Email: davao.occ@gmail.com
Website: https://davaooccidental.gov.ph/
Facebook Page: Davao Occidental
Related Articles